These colorful DIY door hangers will add a quirky, welcoming touch to your front door! This quick afternoon craft is a fun way to say hi to your guests!
DIY Door Hangers
Hi! It's John and Lindsey Lyons from Our Messy Table blog! On one of our recent trips we were talking about the door hangers that you leave on your hotel room doors. You know, the ones that let the cleaning crew know whether or not to come in. We thought they were so plain and really only made one of two requests so we thought what if we could make our own, but with real requests! Thus the idea for these DIY  Door Hangers! We are huge doughnut and pizza fans but you can personalize them however you like!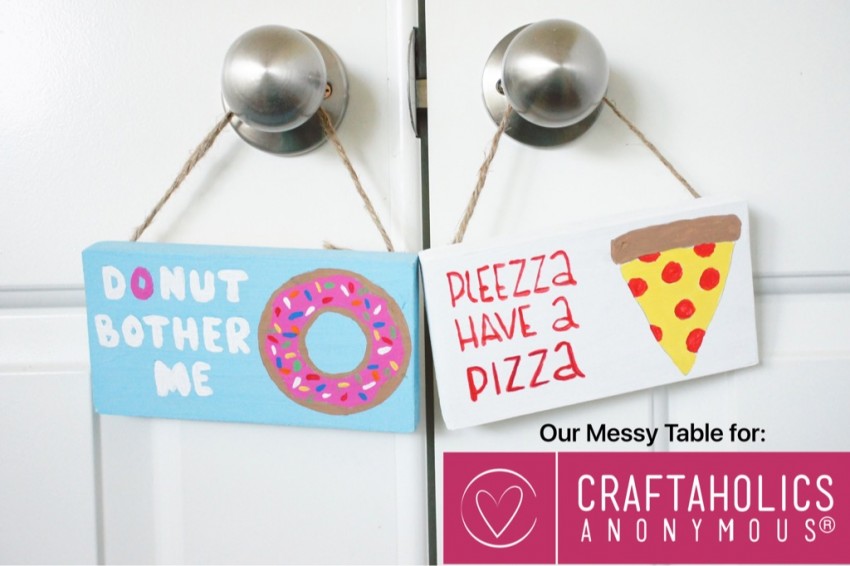 How to make DIY Door Hangers!
Supplies:
Wood – 1in x 4in x 8ft Common Board
Twine
Circular Saw
Measuring Tape
Acrylic Paint
Paint Brush
Screw Driver
1/2 Inch Screws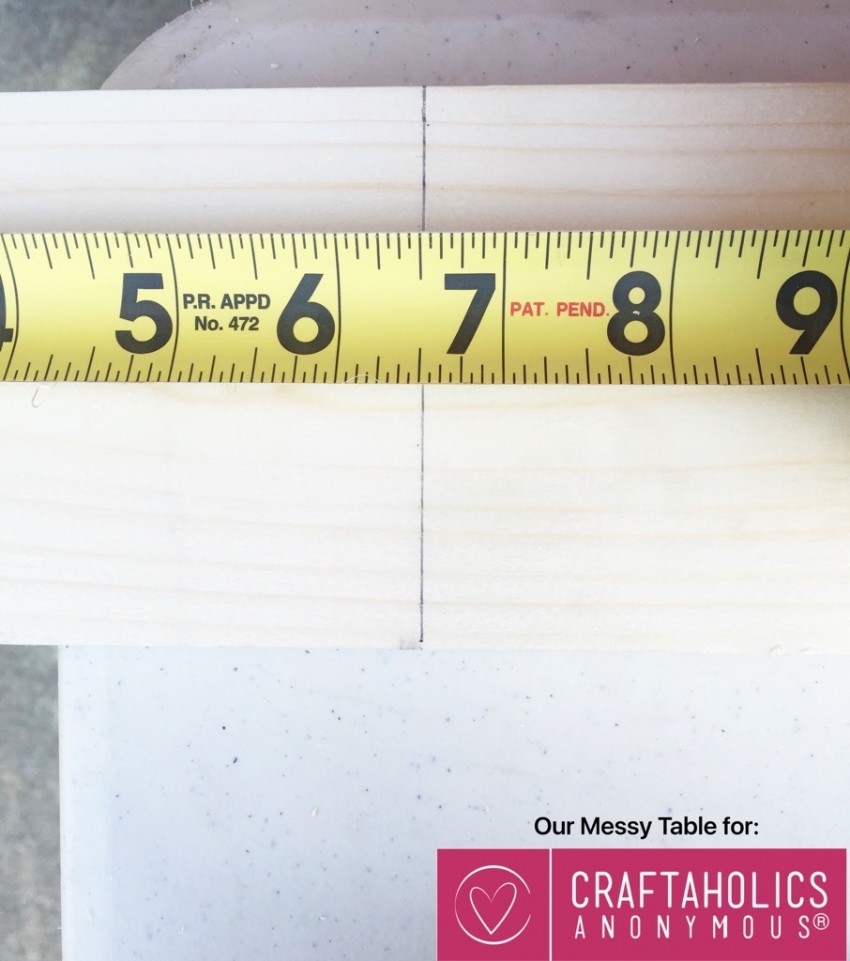 Step 1: Your going to need wood so get a 1in. x 4in. x 8ft. This will allow you to cut multiple pieces to have as extras.
Step 2: Make a mark every 6 1/2 inches along your board.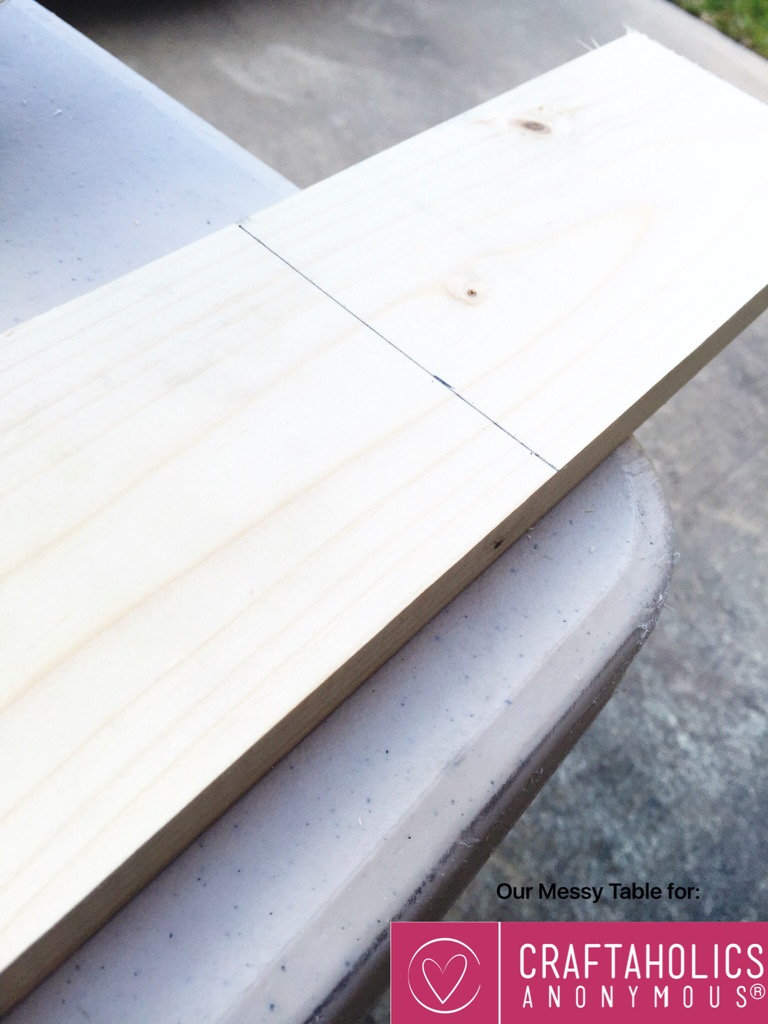 Step 3: Using a circular saw, cut each piece along your lines.
Step 4: Sand all of your wood pieces.
Step 5: Paint each block and let dry.
Step 6: Add whatever design you would like or you could use some classics like "Do Not Disturb" or "Room Service Please." The world is your oyster here, so have fun with it!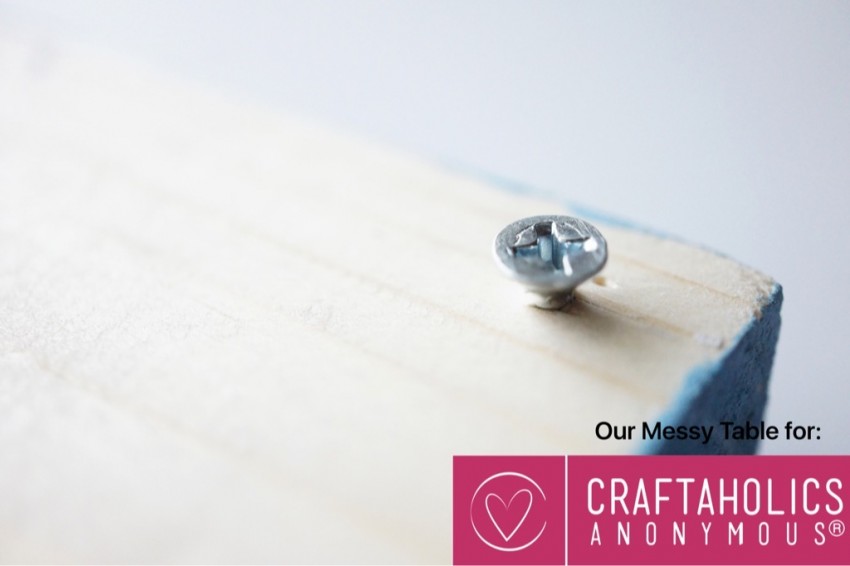 Step 7: Add two screws to the back of each block making sure not to screw them all the way in and also make sure it doesn't go all the way thru.
Step 8: Tie twine around each screw and cut the excess off the ends.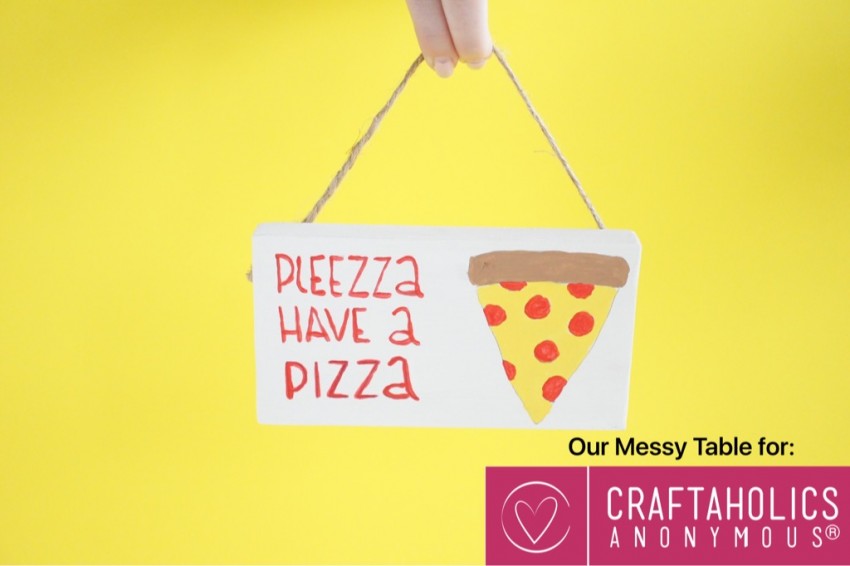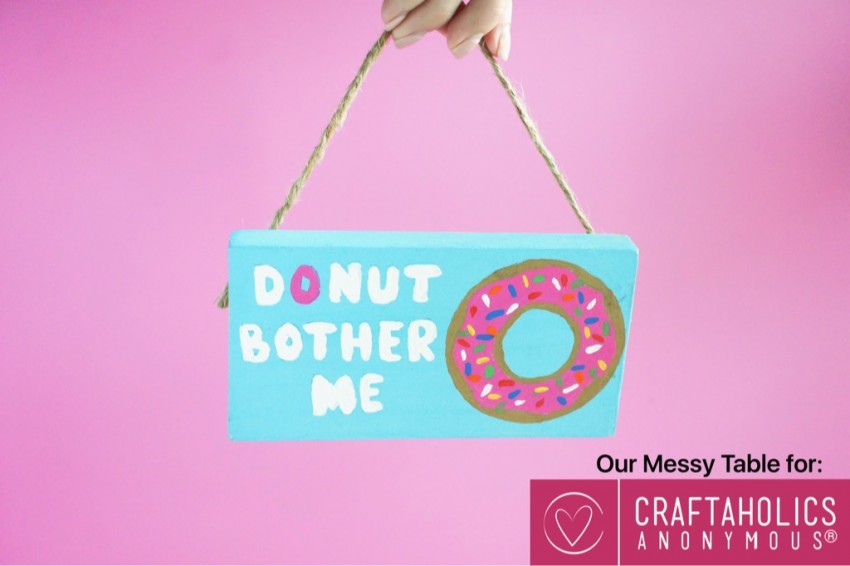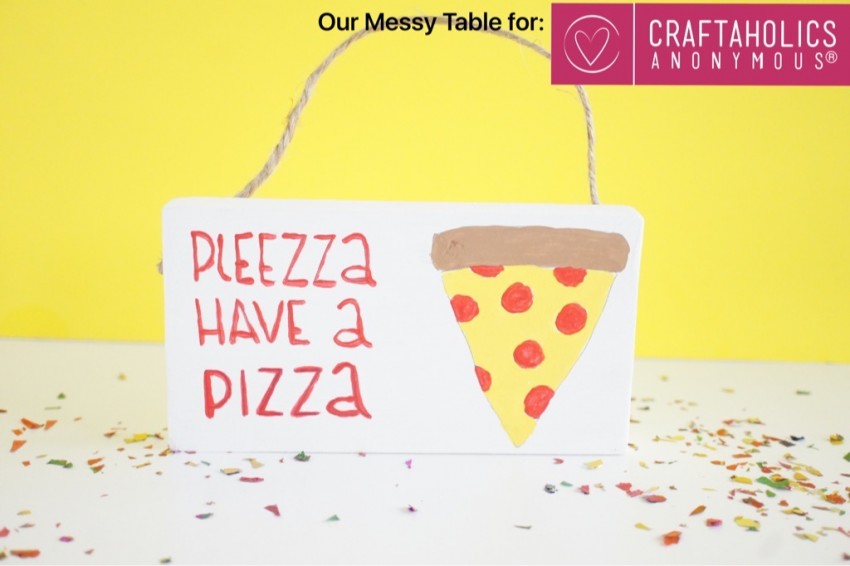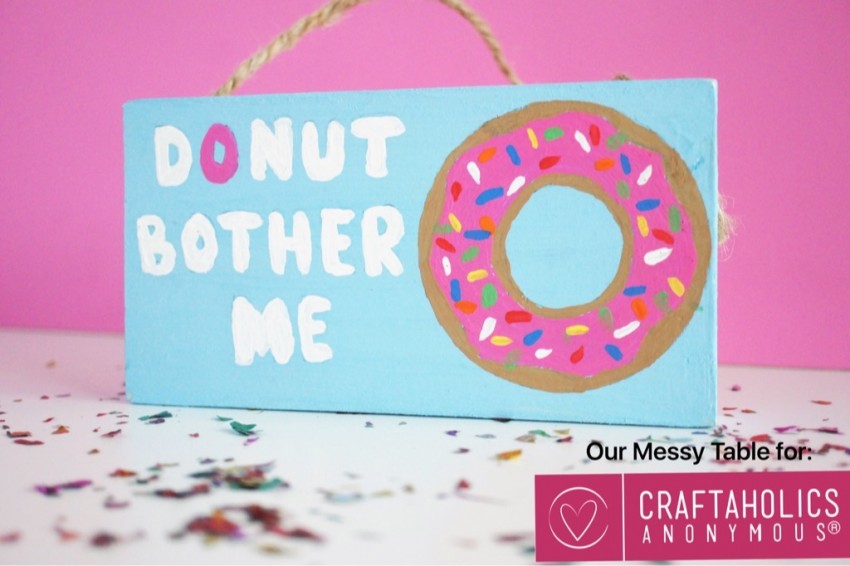 We thought these were a really fun weekend craft. We have even made a few more and added them to our guest welcome cart so that our guests can pick their favorites when they stay. We would love to see what you come up with, so if you make these please tag us on Instagram with #OMTcrafts!
Join us for more fun crafts and recipes! INSTAGRAM | FACEBOOK | BLOG
Thank you so much!
Lindsey & John Lyons

Save
Save
Save
Save
Latest posts by Lindsey Lyons (see all)