Make Your Own Custom Notepad
Hey friends! It's Aki from Minted Strawberry dropping by to share with you how to make your own custom notepad. Why do you need customized notepads, you ask? Well sometimes you just can't find a design you like in a store – right? I always run into problems like that. Recently my fiance ran out of his special notepad (the ones I make for him). He requested I make another one and I figured I'd share how I customize my notepads.
What you need:
Notepad
X-acto knife
Ruler
Pencil
Scrapbook paper/cardstock
Acrylic paint
Brush
Stencil
Stamp (optional)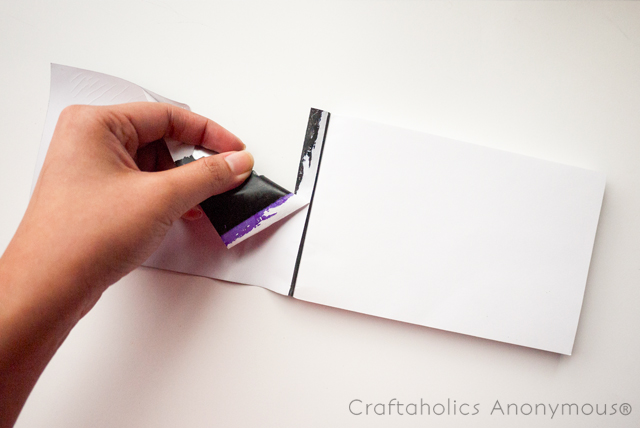 Custom Notepad
First, tear off the notepad cover carefully. The covers of the ones you get from Dollar Tree are so easy to peel off.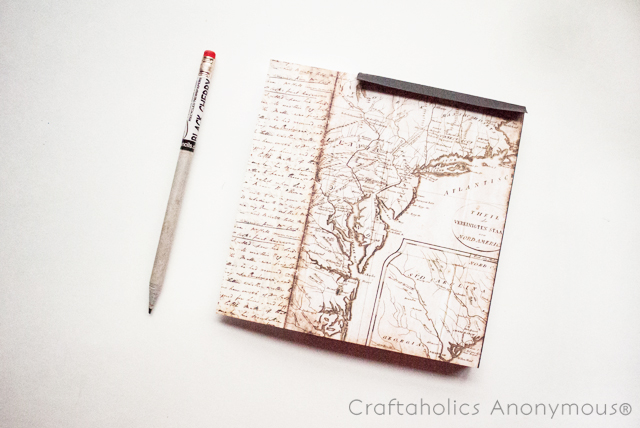 Choose paper that you would like to replace the cover with – I used this map-printed scrapbook cardstock as my fiance really loves old maps and antique-looking items. Carefully line one side and the bottom of the paper with your notepad, and then flip it over.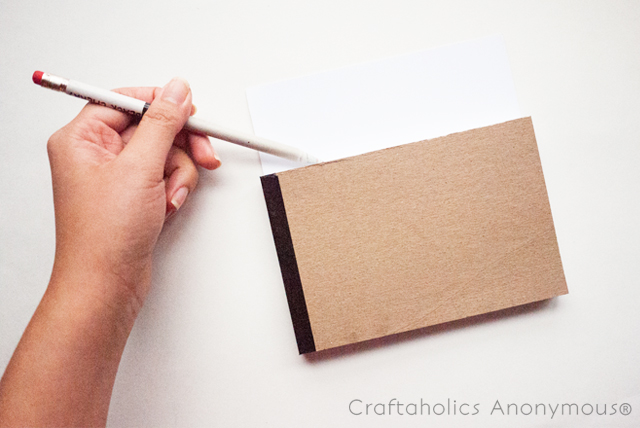 Mark the backside of your scrapbook paper and double-check if your measurements/layout is correct.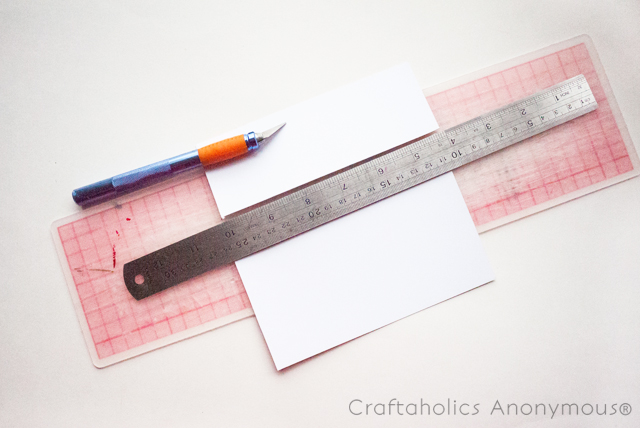 And cut using the guideline.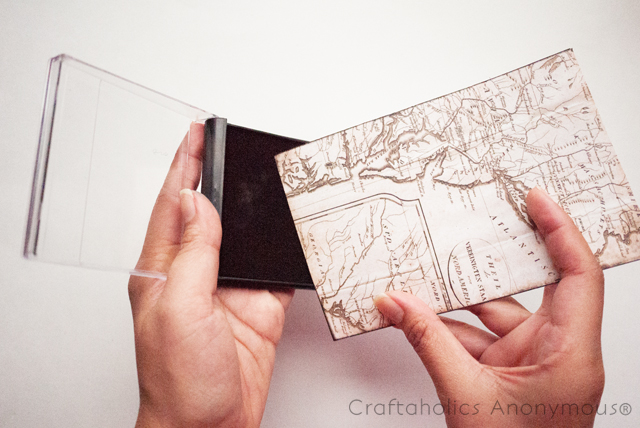 Tip: If your paper has inking on one edge, carry it over to the cut sides by dabbing the edges onto an inkpad of the same color.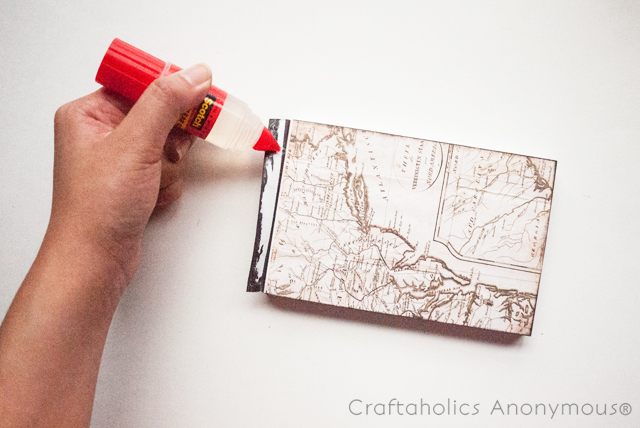 Attach your new cover by gluing the notepad flap down on it.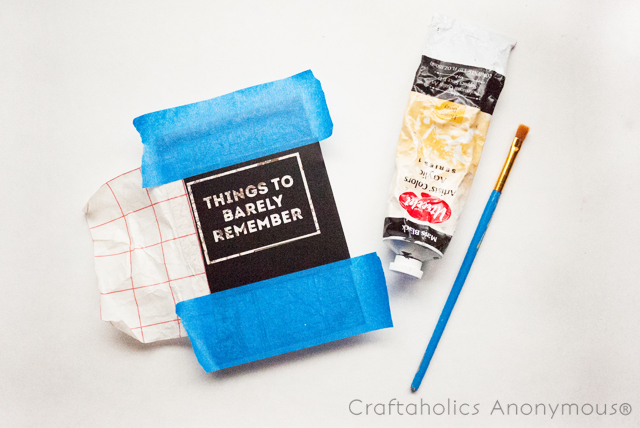 Finally, decorate your new cover. You can stamp it, add a decal or paint it. I chose to paint mine – I cut a stencil on vinyl, and then painted the 'negative parts' with acrylic paint. Wait for that to dry, peel off and you are done!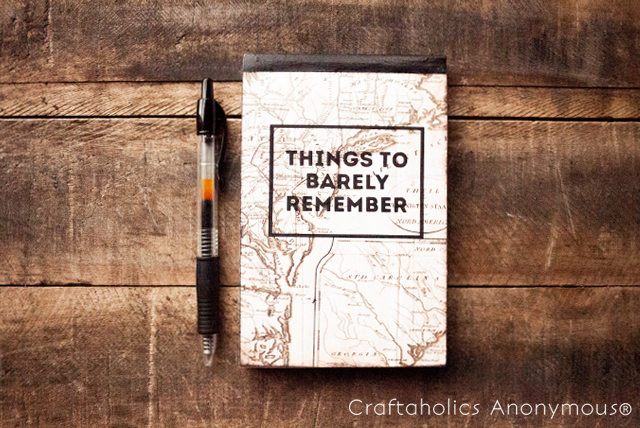 I think it's a great personalized gift to give to anybody – it's also really easy and inexpensive to make as well! I hope you try your hand at making your own custom notepads!
Don't forget! I am giving away 5 (FIVE!) Silhouettes for my 5-Year Blogiversary! Head over here to enter!