DIY Cork Board Frame
by Lidy
In our room, we have a tiny little corner that I use for my office space. Since it's so small I needed to come up with a way to keep the desk clear of all those little reminders and to-do lists! I decided to create a fun DIY that would add to the decor as well as help things look tidy. So I came up with a Cork Board Frame and Organizer! A fun two for one craft that is both functional and pretty.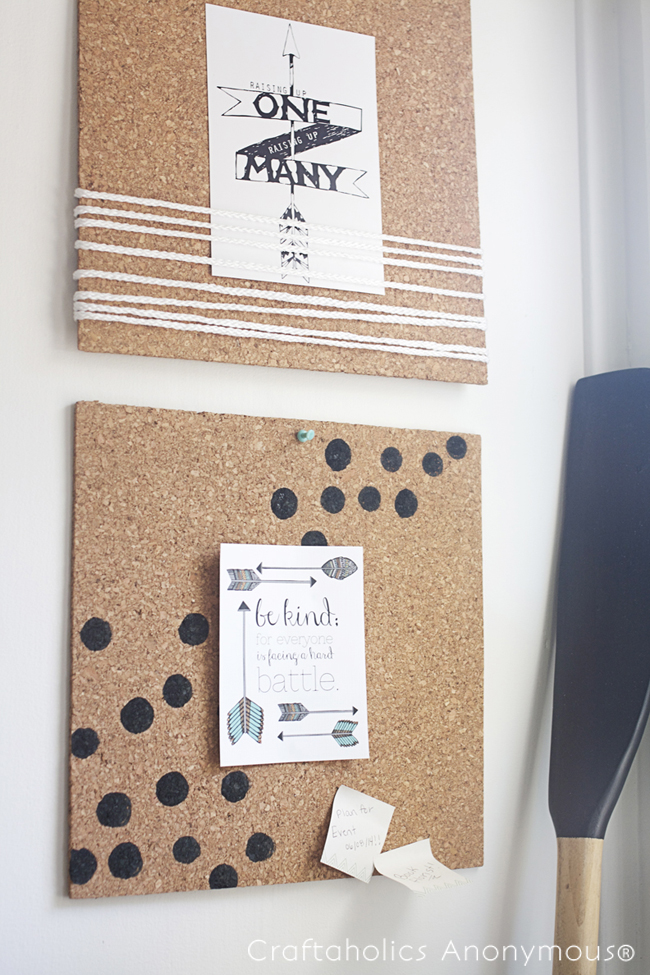 What you will need:
Two cork boards
Poster paint (or regular paint with paint brush)
White cord (or string, twine, etc)
Tacks
Photo's or art prints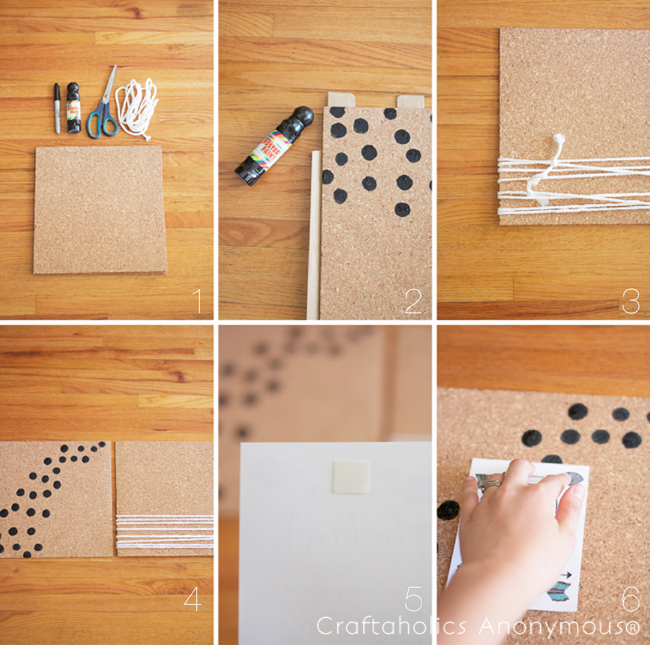 What to do:
1. Gather your supplies. 2. Take one of your cork boards and begin to create a polka dot pattern with the poster paint and allow to dry completely. 3. Take your other cork board and wrap the cord around the bottom of the board and secure by tying a knot. You may want to hot glue the knot to the back for more security. 4. Adjust the rope as needed. 5. Take your prints or photos and place a small piece of tape or glue adhesive on the back. 6. Secure to cork board. Hang on the wall simply by using a tack!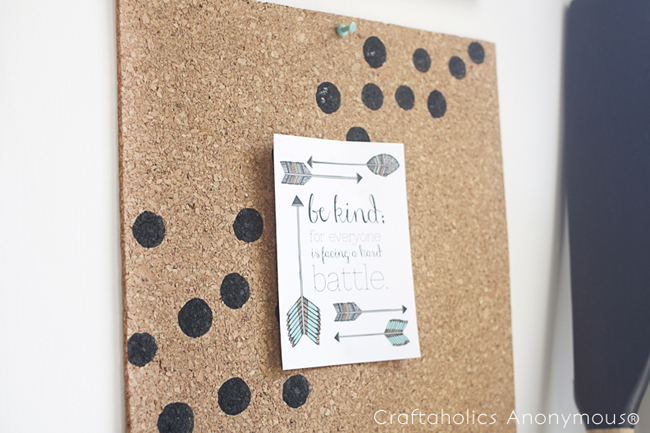 I love the simplicity of the black and white colors against the neutral cork. It's perfect for our little space and helps keep my desktop clear of all those sticky notes. I can simply put them up on the cork board when I need some reminding!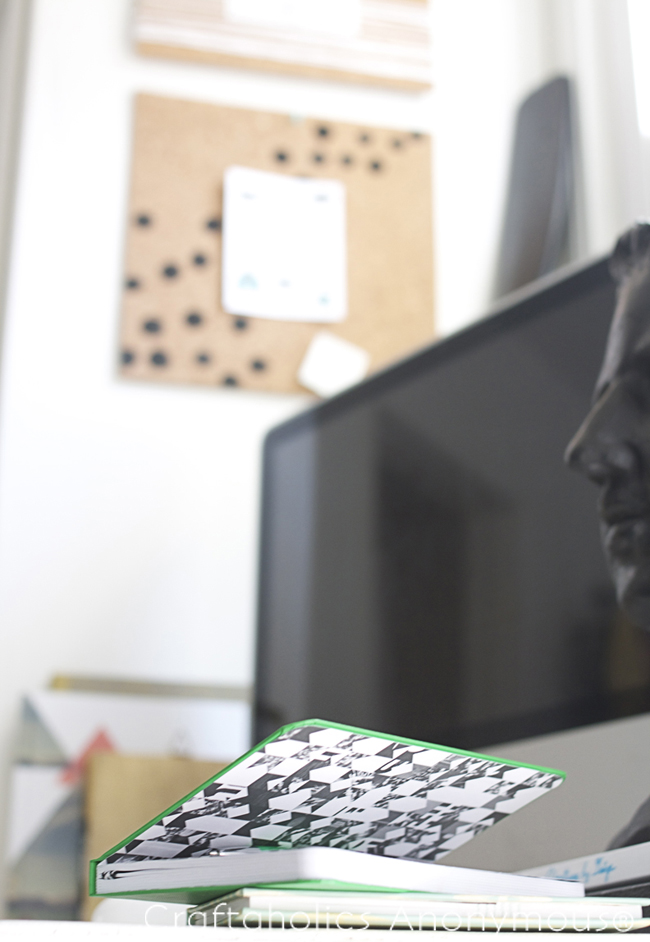 This would be great for any room, whether it be your kitchen or front door!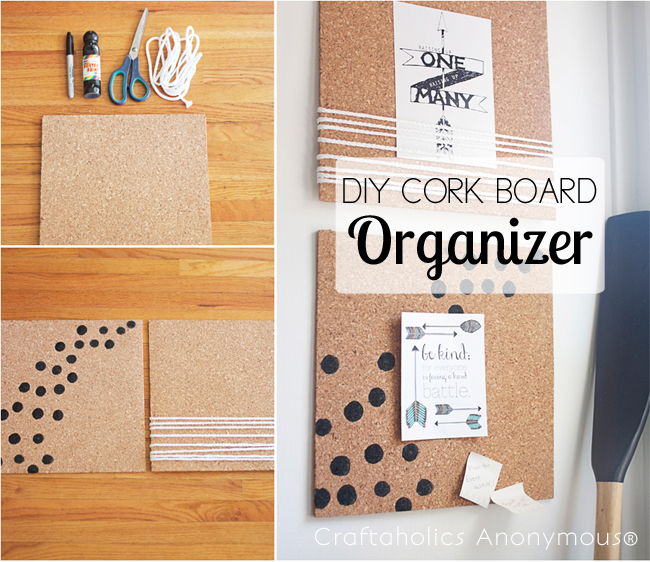 The prints help the cork board feel less casual and a little more sophisticated! What do you think?! I'd love to hear in the comments below!
XOXO, Lidy
Looking for more DIY Home Decor ideas? Follow our Home Inspiration Board on Pinterest! 

Hello Lidy is a husband and wife team that focuses on creating and cultivating unique spaces that integrate original handmade designs and vintage pieces, while keeping up on current trends and designs.