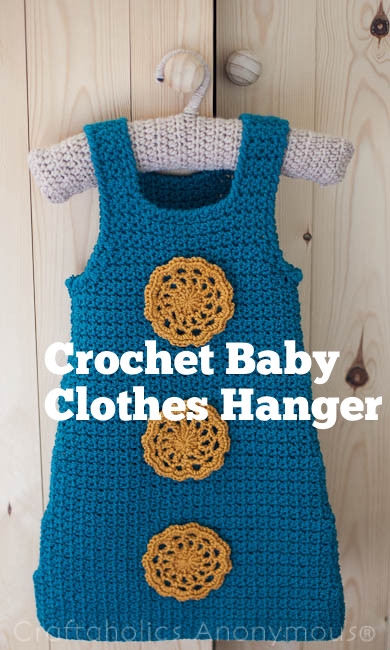 Hi there, it's San from Loopsan again, which means that there will be some crochet going on today :) In the last couple of months there seems to be a real babyboom around me. Which is great as I'm crocheting LOTs of cute baby items,which all want to be placed in a wardrobe. There was my problem, I only have adult cloth hangers, which are way to big for the little ones. I could have gone out and just got one in mini-size but they're super expensive (at least where I live) so upcycle it was.
Crochet Baby Clothes Hanger
You'll need
Acrylic or cotton DK yarn in the color of your choice (I use DK yarn as its the most common in the UK, you can use worsted yarn instead but you might want to adjust your hook size)
Size G/ 4 mm hook (if you're using worsted yarn go up a hook size)
Tapestry needle
Poly-fill
Lingerie hanger
For this pattern you'll need to know how to make half double crochet (hdc). So super easy :)
Let's get started: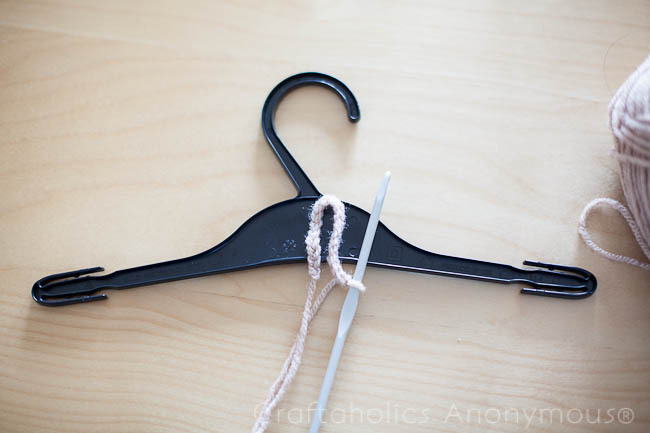 ch 20 and compare this with the widest bit of your hanger. It should be about double the width of your hanger. Depending on how your hanger looks like and what yarn you're using you want to ch more or less.
Starting in second ch from hook, hdc  in each st until end of ch, ch 1 turn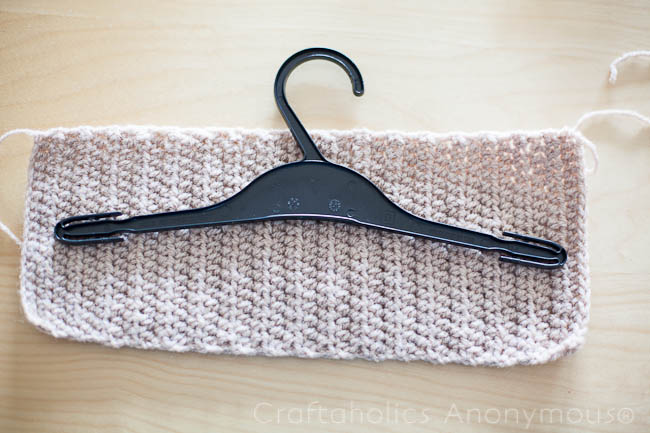 Repeat hdc, ch 1 turn until you reach the length of your hanger. (you can go crazy here if you want to! why not make the whole thing stripy?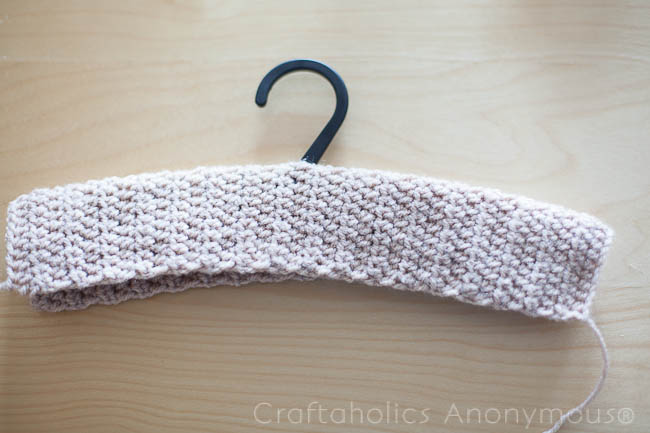 Poke hanger bit through your fabric
Add some poly-fill and sew sides together.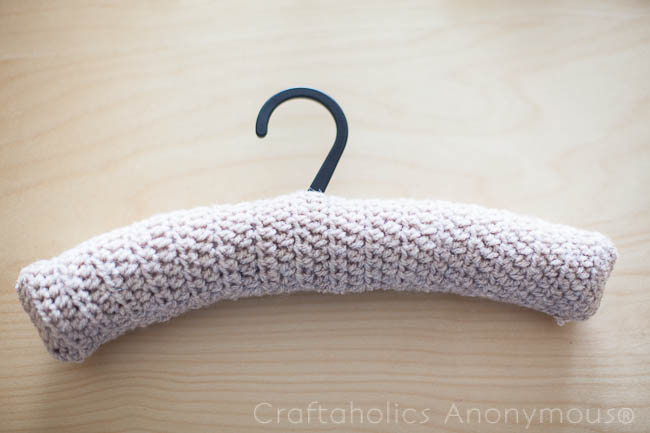 Wrap some leftover yarn around the hanger bit and you're done :)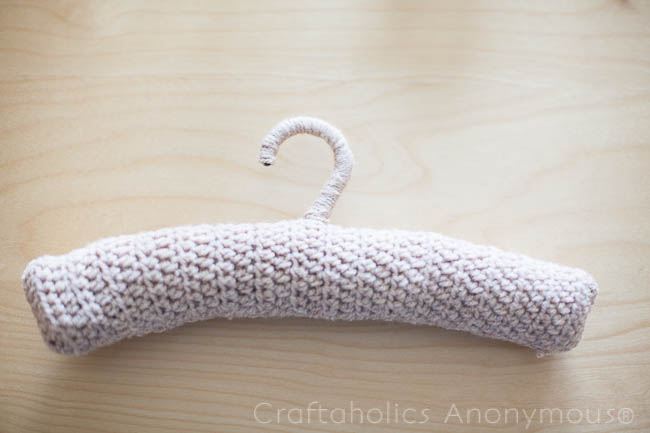 Feel free to add buttons, flowers etc to your hanger.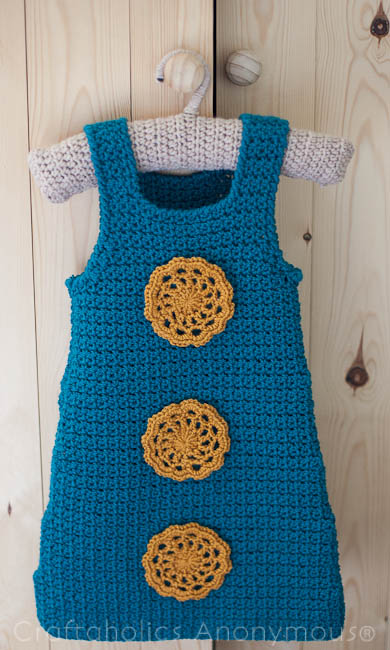 I hope you liked this month's crochet project, if you hop over to my blog you'll find more free crochet pattern to try I would also LOVE LOVE LOVE to see some pictures of your finished projects so please post some to my facebook wall.
Happy Crocheting! 
San