Happy Wednesday, Crafters! Well, I guess its that time again….time for Super Saturday! Or do you call it Souper Saturday? Either way, a fall afternoon surrounded by friends, yummy food, and lots of crafting sounds like a little slice of heaven to me! Here are some great group craft ideas! {this is an encore to last year's 16 Super Saturday Craft Ideas! enjoy!}
Super Saturday
Here are some craft ideas in a couple different categories.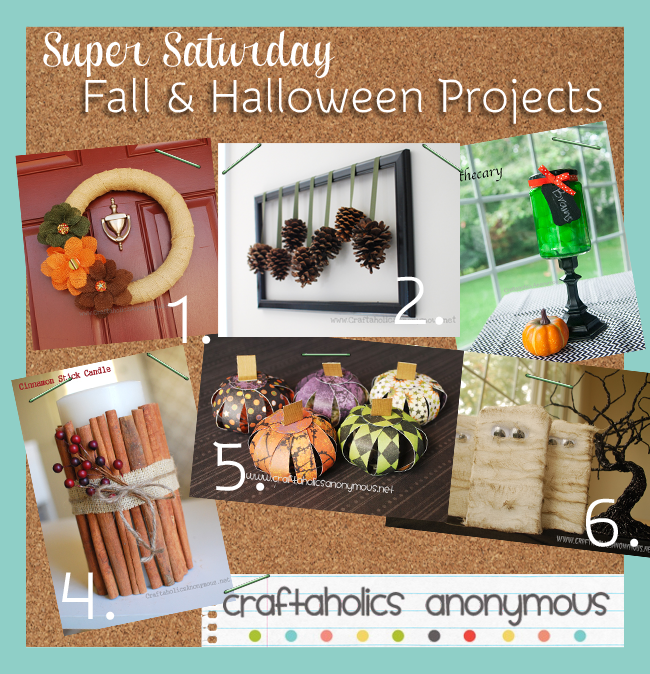 Fall & Halloween Craft Ideas
1. Burlap Fall Wreath Tutorial
2. Framed Pine Cones
3. DIY Halloween Apothecary Jar
4. Cinnamon Stick Candle
5. Simple Halloween Paper Pumpkins
6. 2×4 Mummy Tutorial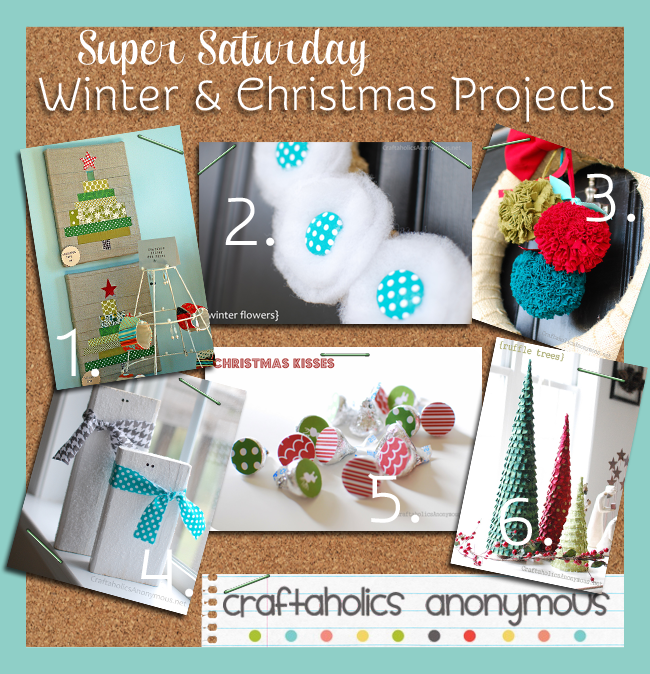 Winter & Christmas Craft Ideas
1. Fabric Scrap Christmas Tree
2. Snow Flower Tutorial
3. T-shirt Pom Poms
4. Easy Wooden Snowmen Tutorial
5. Christmas Kisses
6. Ruffle Christmas Trees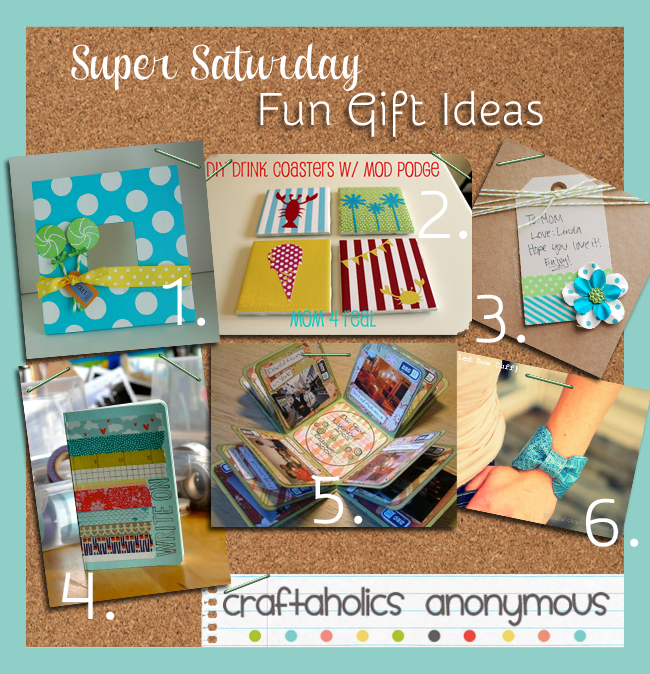 Gift Idea Crafts
1. Funky Polka Dot Frame
2. DIY Drink Coasters by Mom 4 Real
3. Washi Tape Gift Tag
4. Washi Tape Notebook by Amy Tangerine
5. Exploding Box by Glitter Adventure
6. Bow Cuff Bracelet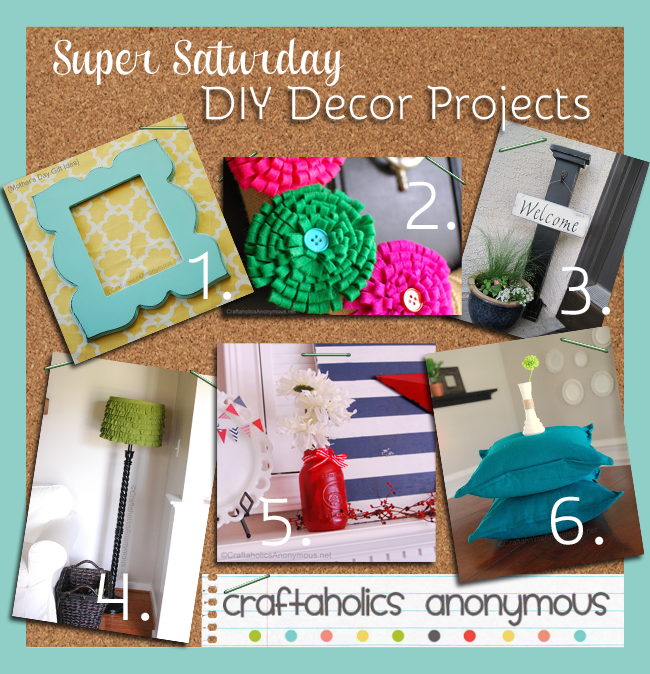 DIY & Decor Craft Ideas
1. Distressed Picture Frame
2. Cut Felt Flowers
3. Welcome Post from 9 o'clock Dance of Joy
4. Ruffled Lamp Shade
5. Painted Mason Jars
6. How to Sew a Pillow Cover with a Border
Even More Super Saturday Ideas!
Because you can never have too many craft ideas, right?

What crafts are you making for Super Saturday? What are some group craft ideas you've done?
happy crafting,
Linda
Share and Enjoy

Hi! I'm Linda, the craft addict behind Craftaholics Anonymous®, a craft blog. Crafting is cheaper than therapy, right? When I'm not DIYing something, I can be found taxiing around our 4 crazy kids or working out. Or shoe shopping... because you can never have too many shoes! Happy crafting! ♥