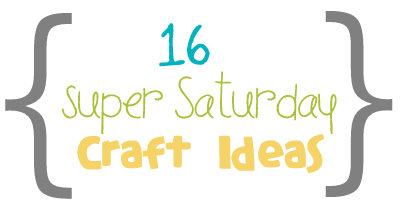 i know "Super Saturdays" or "Fabulous Fridays" or something along those lines that means "Let's get together and CRAFT!" are rather popular events in the fall. so i thought i would help those of you in charge of such fun crafting affairs by giving you a list of crafts i've done that would work well in a for a group crafting event.
if you have any questions or need help planning one of these crafts for a group, just let me know! i'd love to help out!

so are you attending or planning a Super Saturday or Craft event?

Hi! I'm Linda, the craft addict behind Craftaholics Anonymous®, a craft blog. Crafting is cheaper than therapy, right? When I'm not DIYing something, I can be found taxiing around our 4 crazy kids or working out. Or shoe shopping... because you can never have too many shoes! Happy crafting! ♥