If you're looking for an EASY way for your kids to carry their towel? This clever beach towel is both a backpack AND a towel! Jess {Creative Team} is here to show us how to make a Beach Towel backpack! These adorable bag/towel combos are perfect for the beach and kids will love them! Definitely the perfect summer craft. Enjoy! -Linda
Beach Towel Backpack
How to Make a Beach Towel Backpack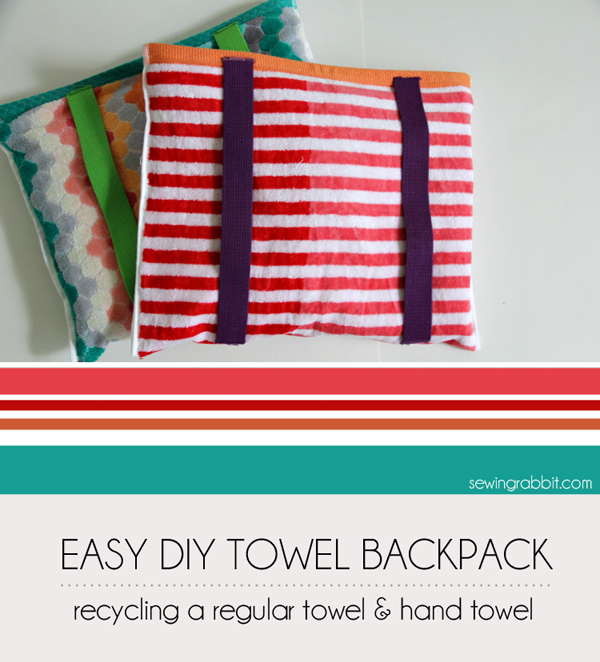 Looking for a fun new way for your kids to be able to carry their own towel to the pool or beach this Summer? How about turning it into an easy backpack! This easy, quick sew craft recycles two towels and turns them into one great accessory for your little one. Perfect for stowing not only their towel, but all of their beach essentials! A quick sewing project that will take less than 30 minutes to make. Let me show you how it is done…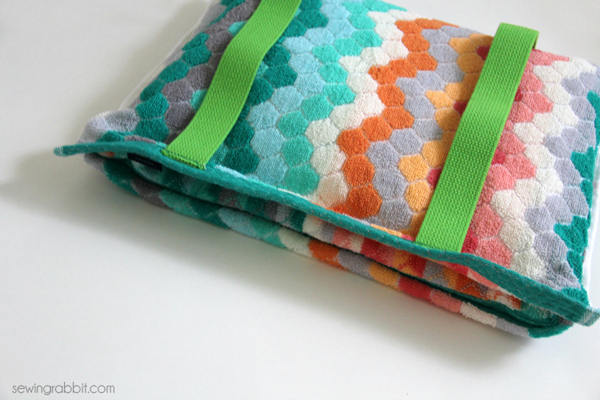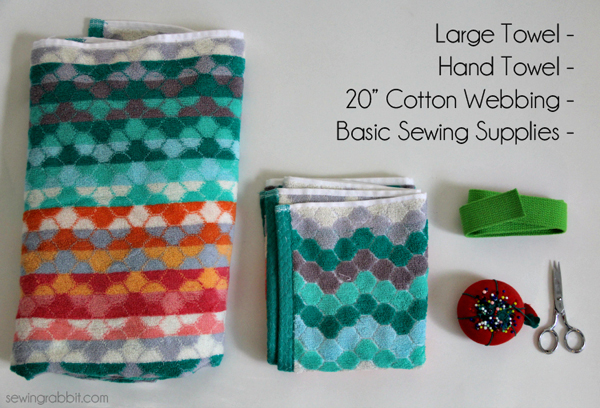 Supplies:
large towel

hand towel
20″ cotton webbing
basic sewing supplies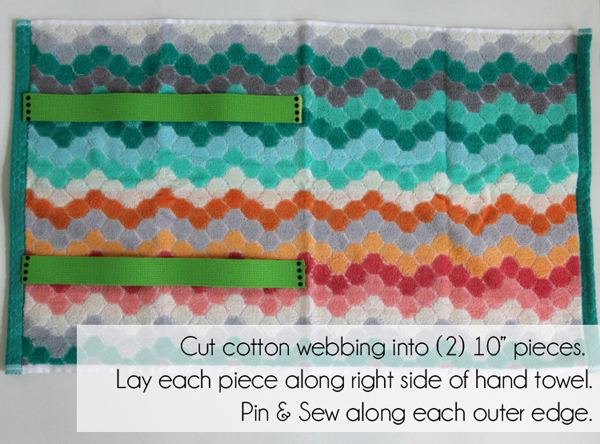 1. Cut cotton webbing into 2- 10″ pieces. Lay each piece along the right side of the hand towel. Pin and sew along each out edge where the dots are.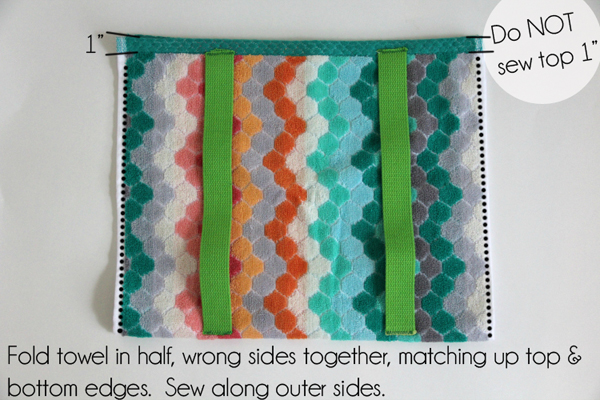 2. Fold towel in half, wrong sides together, matching up the top and bottom edges. Sew along outer sides. NOTE: Do not sew top!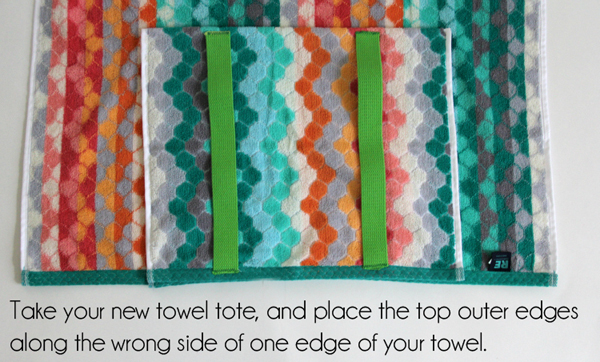 3. Take your new towel tote and place the top outer edges along the wrong side of one edge of your towel.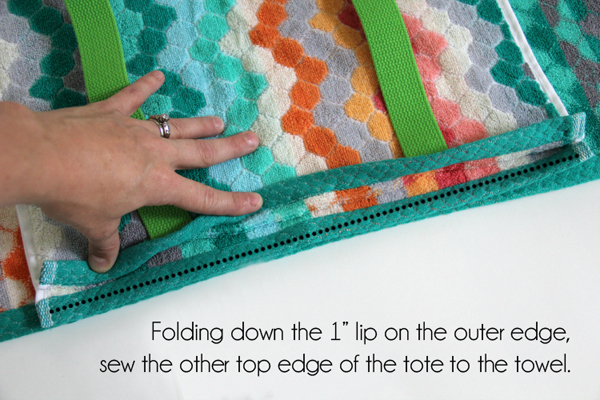 4. Folding down the 1″ lip on the outer edge, sew the other top edge of the tote to the towel.

5. Fold in the towel sides.
6. Fold up the bottom.
7. Stuff inside.
And you are done!  By using two towels you don't need to deal with hemming, or the very messy clean up that towel sewing usually creates because you aren't doing any cutting of that material. It's perfect!
Now, time to lather on that sunscreen and head on out to the beach…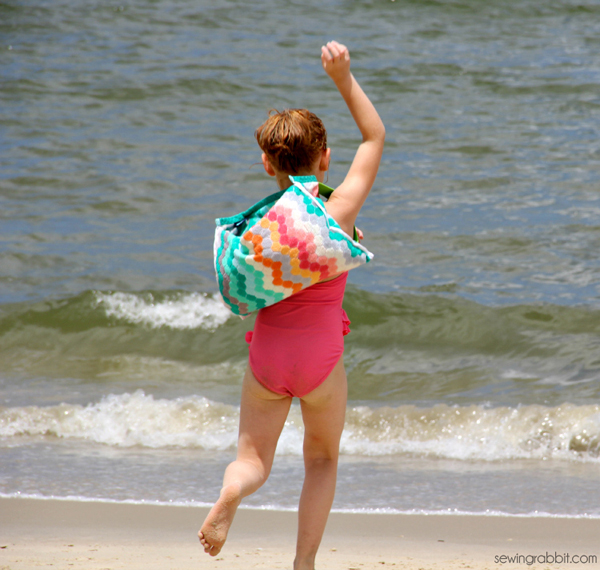 If you enjoyed this craft tutorial, please share it with your friends or pin it on Pinterest!
Happy Crafting,
Jess
//
Enter to win $50 of Craft Vinyl from My Vinyl Direct giveaway!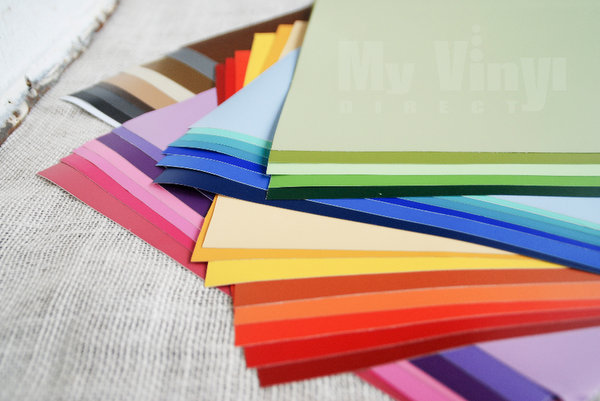 >>Follow Craftaholics Anonymous® on Pinterest!  
Share and Enjoy