Hi everyone, Jenny from Honey and Birch again! Today I want to share with you a twist on one of my favorite foods – tacos! I have turned tacos into an even more finger-friendly version by making them into pinwheel appetizers. This yummy treat is great for game days or for those upcoming holiday parties.
I know, I know, it's too early to talk about the holidays. But really, it's never too soon to start thinking about parties and holiday menus.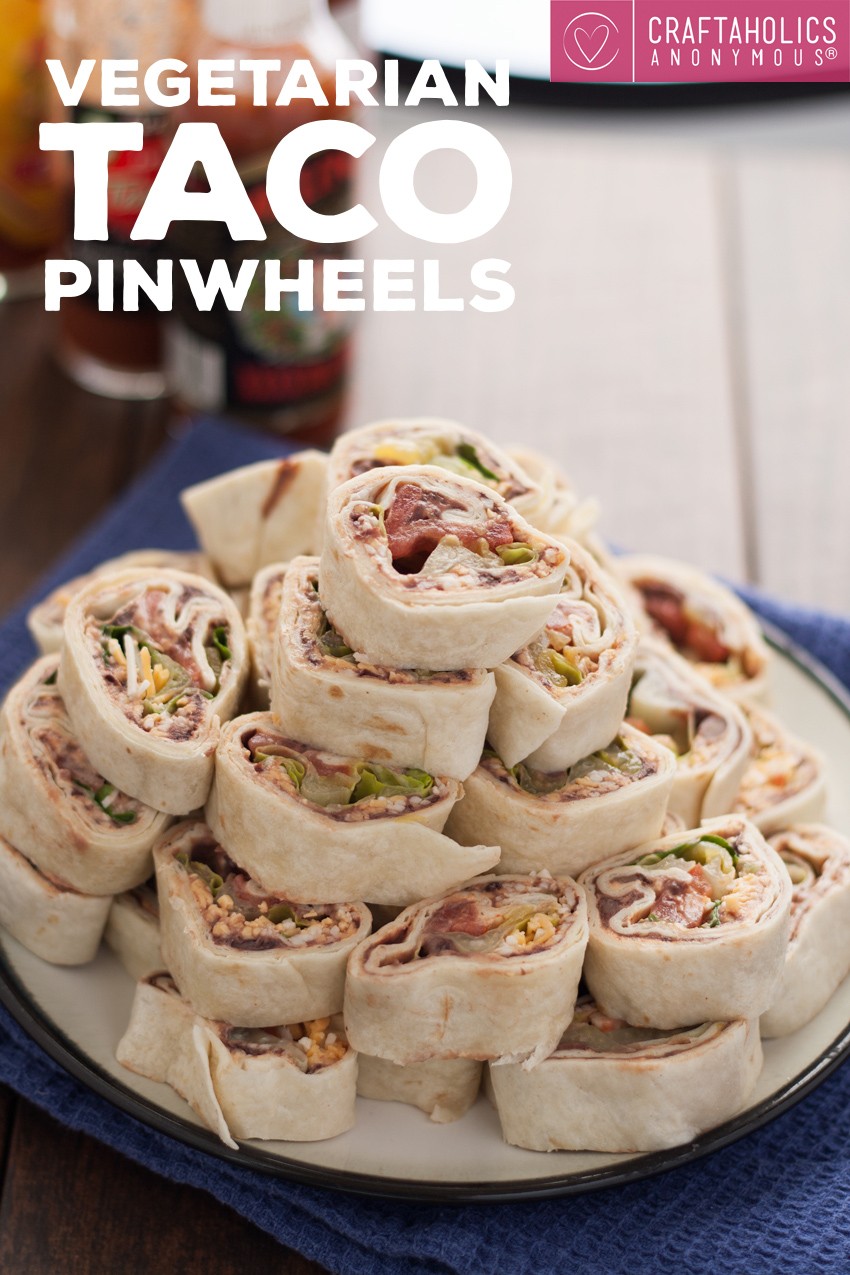 Vegetarian Taco Pinwheels
These vegetarian taco pinwheels are not only yummy; they are also super easy to make. I thought about adding meat but since I suggest chilling them before cutting into bite-size slices, I chose to leave out the meat. I don't dislike cold ground beef or chicken but you may. Refried beans, on the other hand, are tasty either cold or hot and are perfect for this appetizer.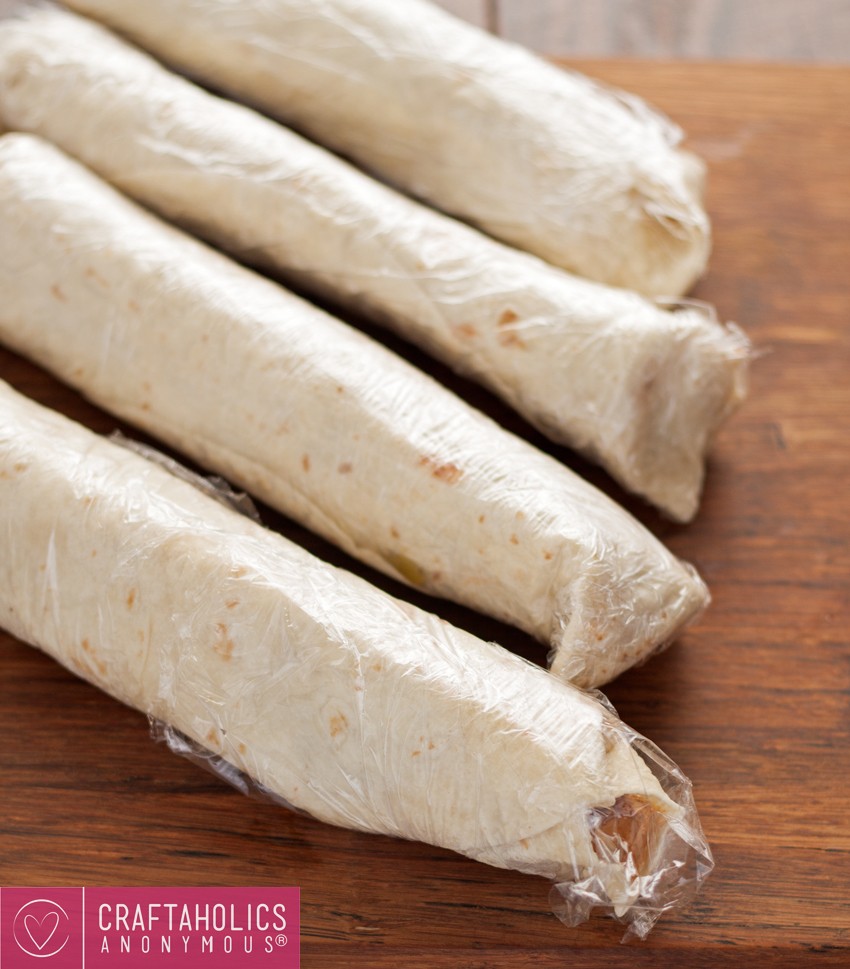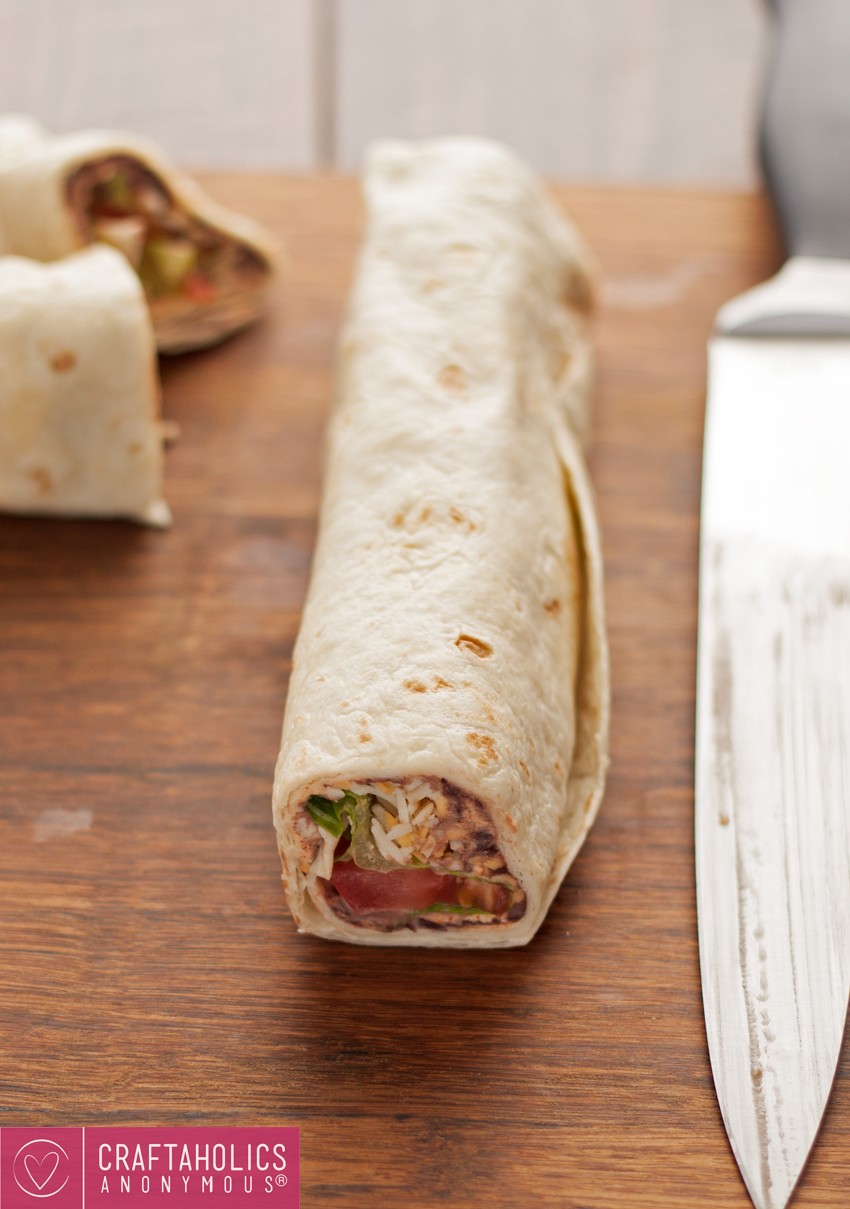 Start with the largest tortilla you can find. Spread a thin layer of the cream cheese mixture followed by a layer of refried beans. Avoid the edges of the tortilla because you are going to chop off the ends anyway – no use wasting your fillings. Then sprinkle some shredded cheese in a row. Top that with lettuce leaves, followed by tomato slices. Scatter a few diced green chiles for flavor and give your tortilla a roll.
It's important to roll it tight so make sure you use both hands – one to do the rolling and the other to secure all of you fillings. Wrap the rolled tortilla in plastic wrap and then in a plastic storage bag. Chill it for at least 3 hours before you cut your pinwheels.
Serve alongside a few bottles of hot sauce and with a little cilantro sprinkled on top. Your guests will thank you!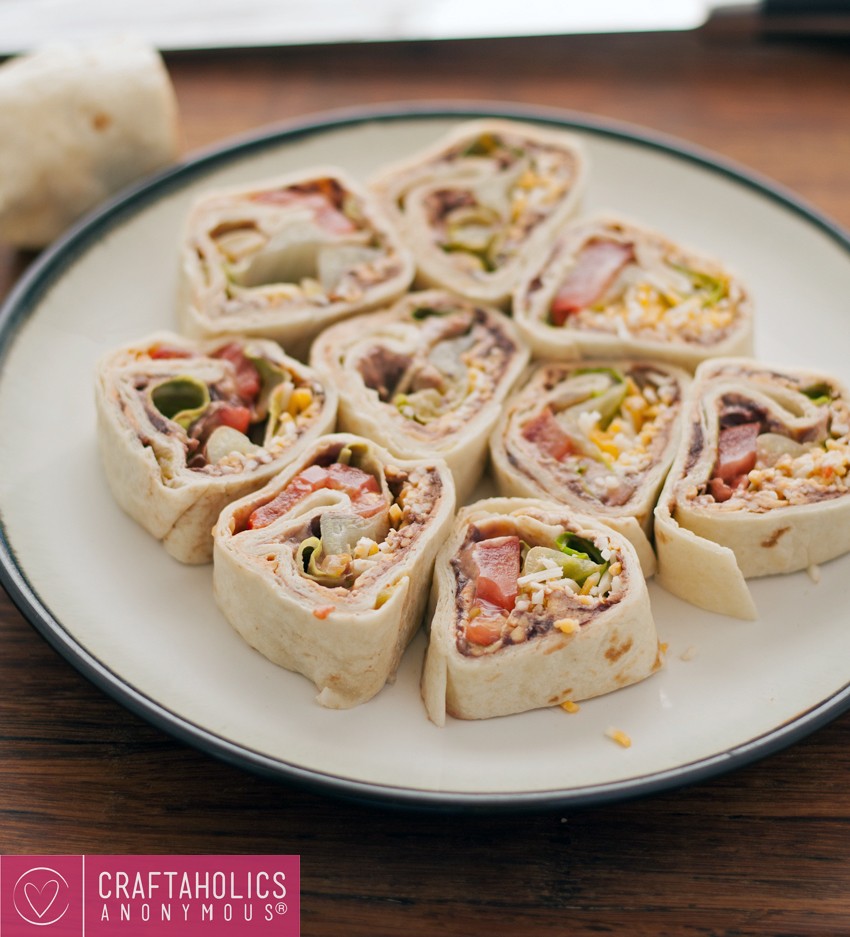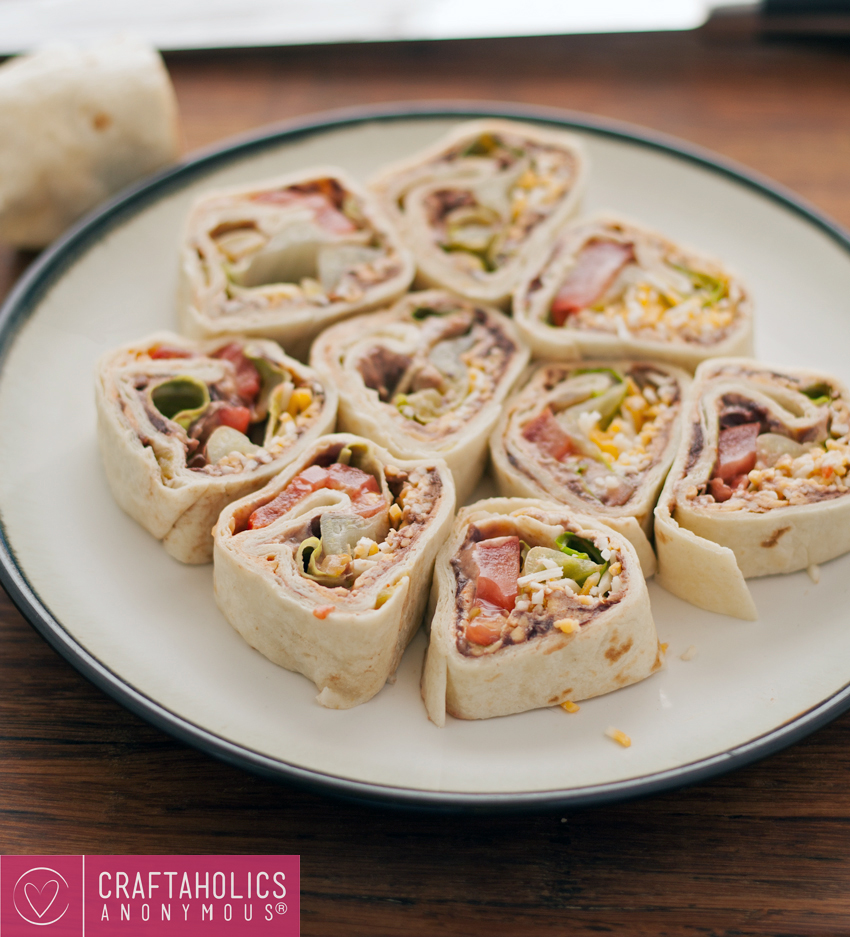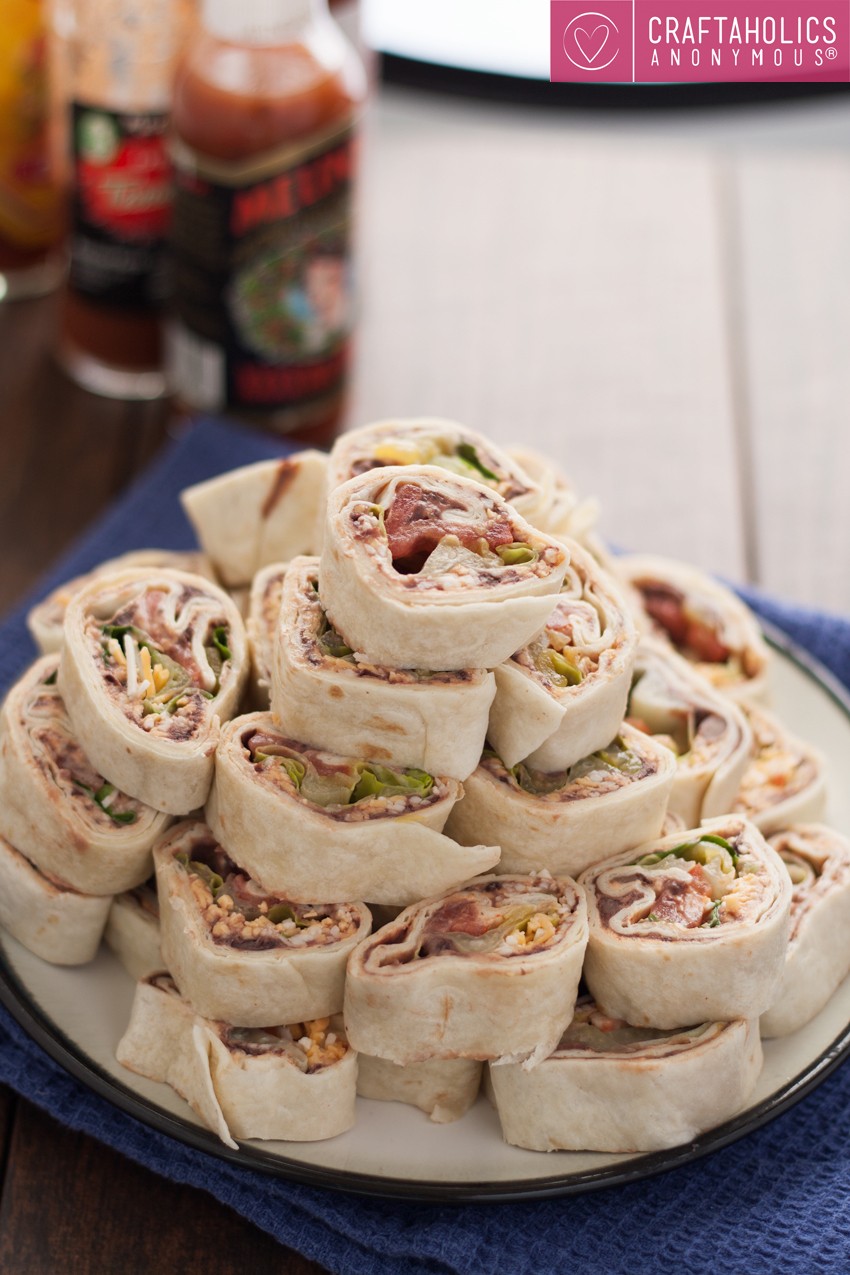 Vegetarian Taco Pinwheels Recipe
Prep Time: 10 minutes
Chill Time: 3 hours
Ingredients
4 ounces softened cream cheese
1 tablespoon taco seasoning
1 tablespoon sour cream
4 burrito size tortillas
1/4 cup refried beans
1/4 cup shredded cheese
4 large romaine lettuce leaves
4 tomato slices, cut in half
2 teaspoons diced green chiles
Directions
In a food processor, pulse the cream cheese, taco seasoning and sour cream together until smooth and well combined.
Assemble your pinwheels: Smooth 1 tablespoon of cream cheese mixture on a tortilla. Next, spread 1 tablespoon refried beans. Off -center, sprinkle 1 tablespoon shredded cheese in an even line, cover it with a lettuce leaf and 2 tomato halves. Scatter 1/2 teaspoon diced green chiles over the tomato. Then roll the tortilla, making sure to secure all of your ingredients. Wrap the rolled tortilla in plastic wrap. Repeat with the remaining ingredients.
Refrigerate for at least 3 hours. Use a sharp knife to slice the rolls into pinwheels.
Make this recipe using homemade taco seasoning!