Hello! It's Ginger from GingerSnapCrafts.com, & I am so excited to be back here at Craftaholics Anonymous. It's just an honor to be a part of the team this year. Well, it's summer time! School is out! Yay! I just love this time of year. I love spending more time with my kiddos, and we love coming up with fun things to do together (like making crafts!). Today I am excited to share this super easy & fun kid craft with you. These Tie Dye Balloon Flip Flops are too cute, & they are the perfect kid craft to do with your kiddos this summer! So let's get started.
Tie Dye Balloon Flip Flops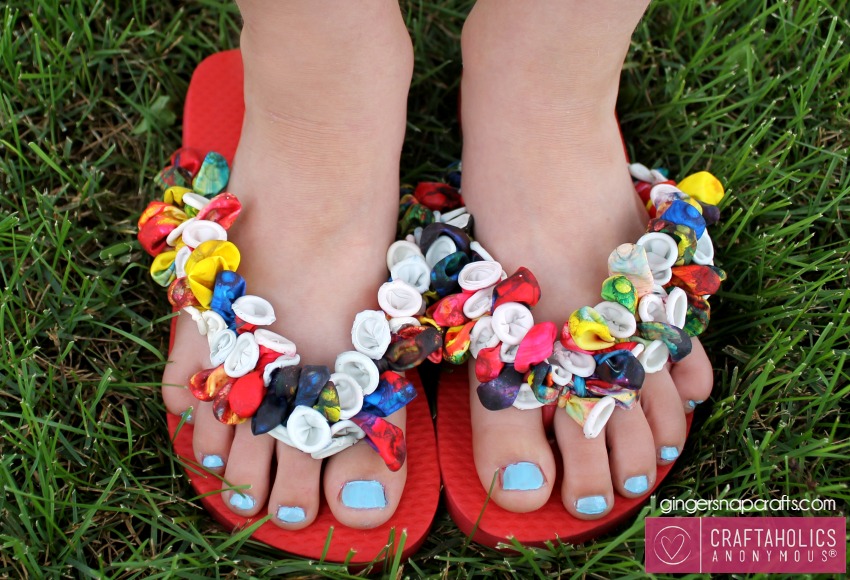 You'll need just a few supplies to get started. I found these flip flops for less than a dollar at Hobby Lobby, and then I picked up 3 bags of mini tie dye water balloons (50 ct.) at Walmart in the party section for about a dollar a pack. Yes, this is a cute, easy & CHEAP project. One pair of flip flops will cost you about $4 to make. Not too bad for an adorable pair of shoes! Yay!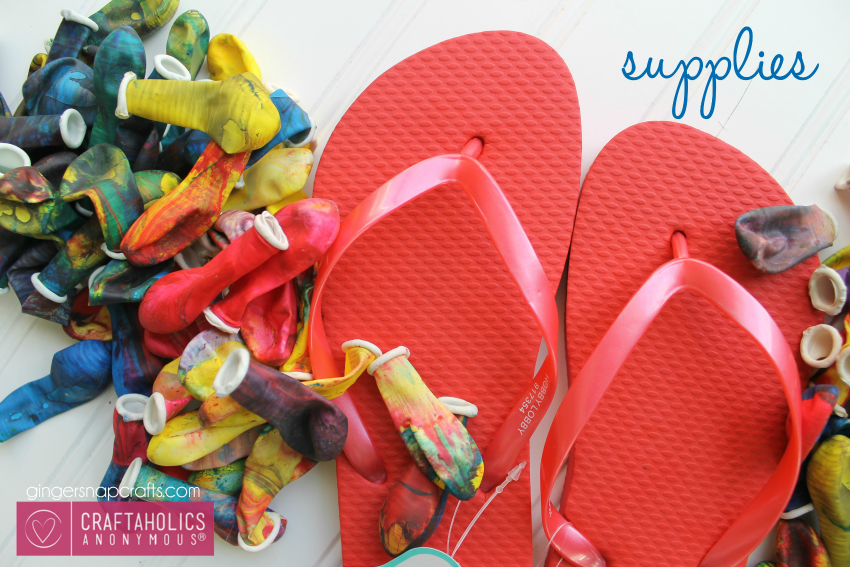 I started in the middle of the flip flop. I tied on the balloon with just a single knot. Make sure your knot is on top of the flip flop. It will be much more comfortable when you go to wear them. ;)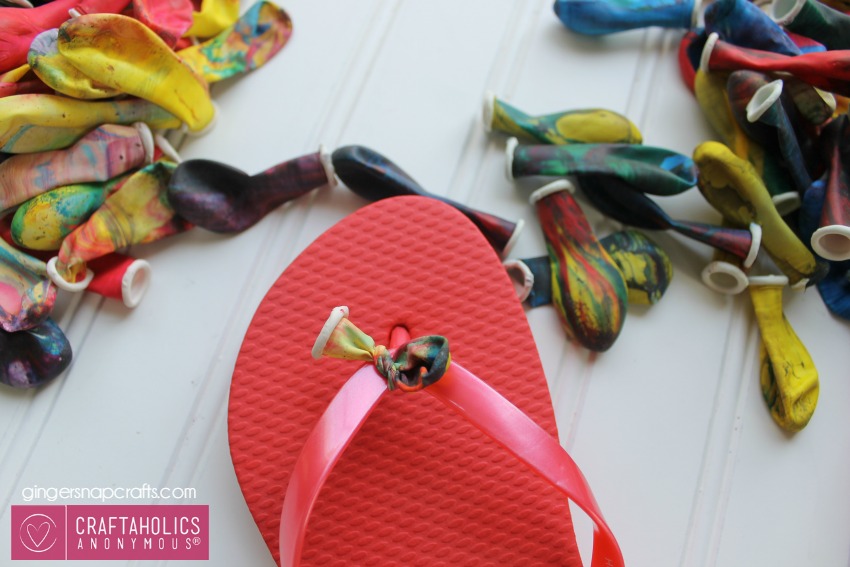 Then I starting tying the balloons down one side of the flip flop.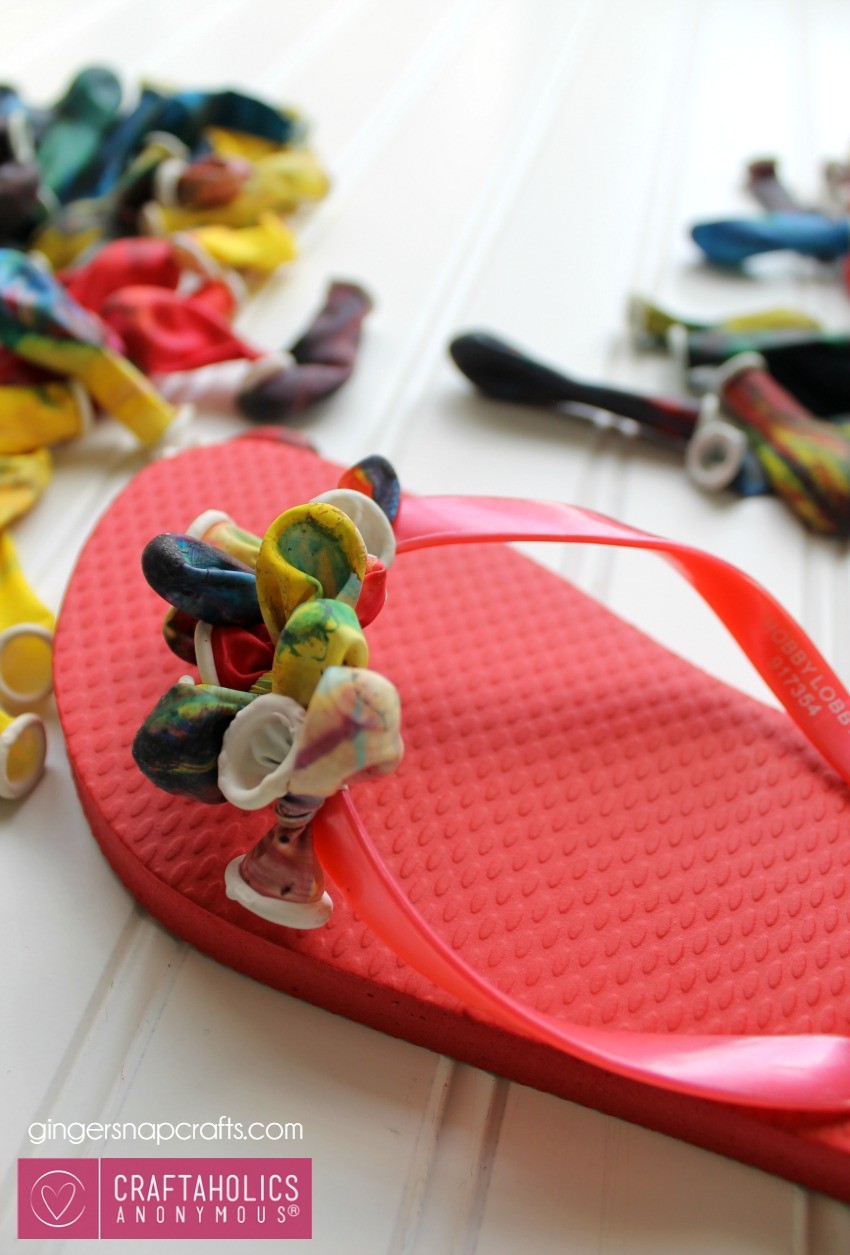 Then I did the other side the same way. Easy!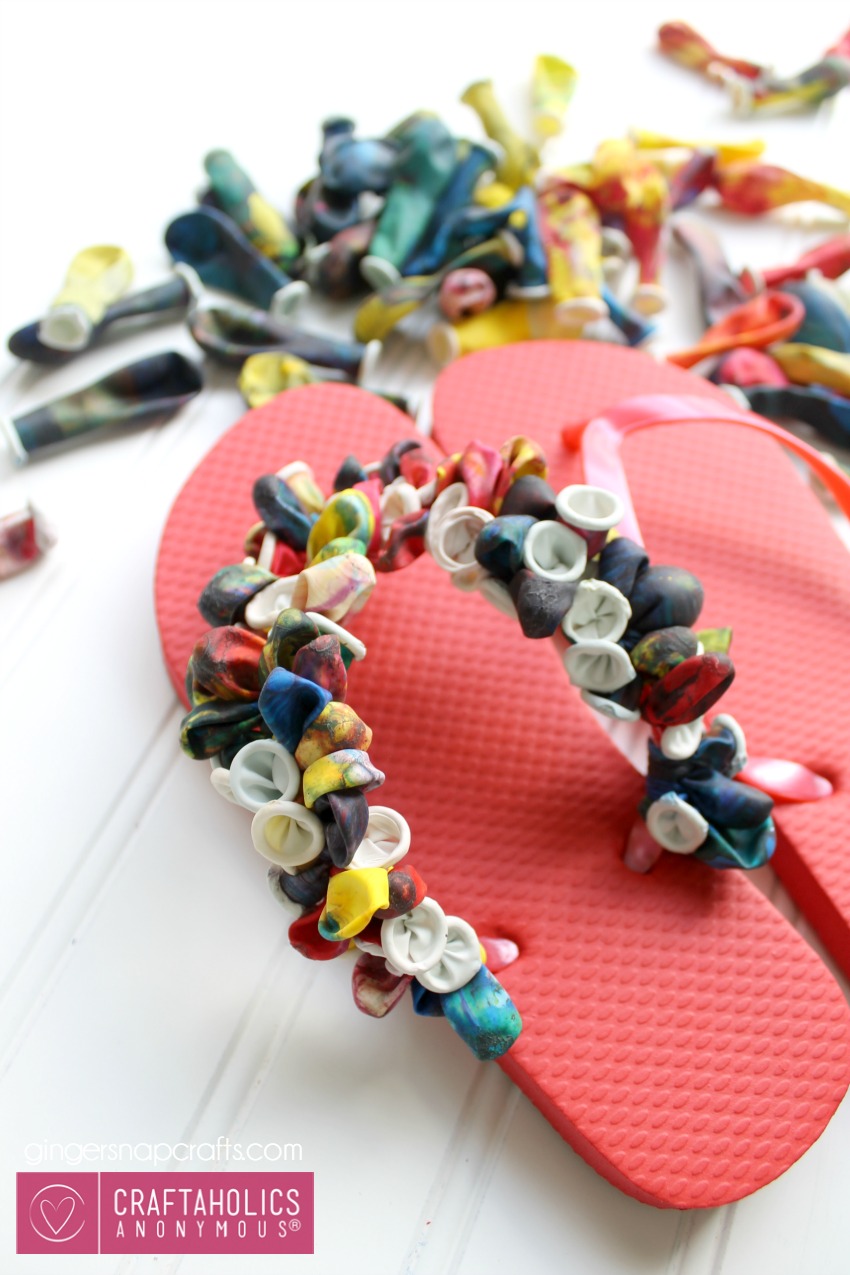 Aren't these fun? I really love how they turned out.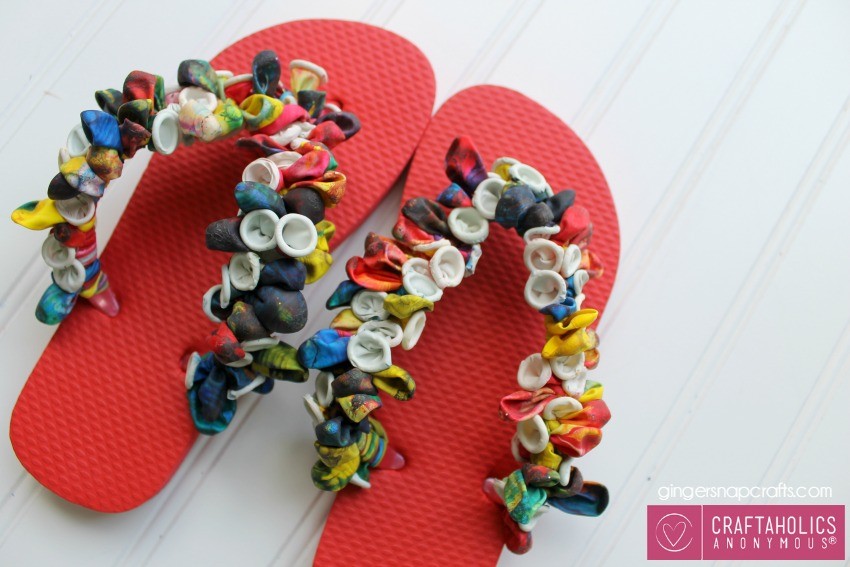 These would make a great tween or teen project. They'd also make a great girl's camp craft. :)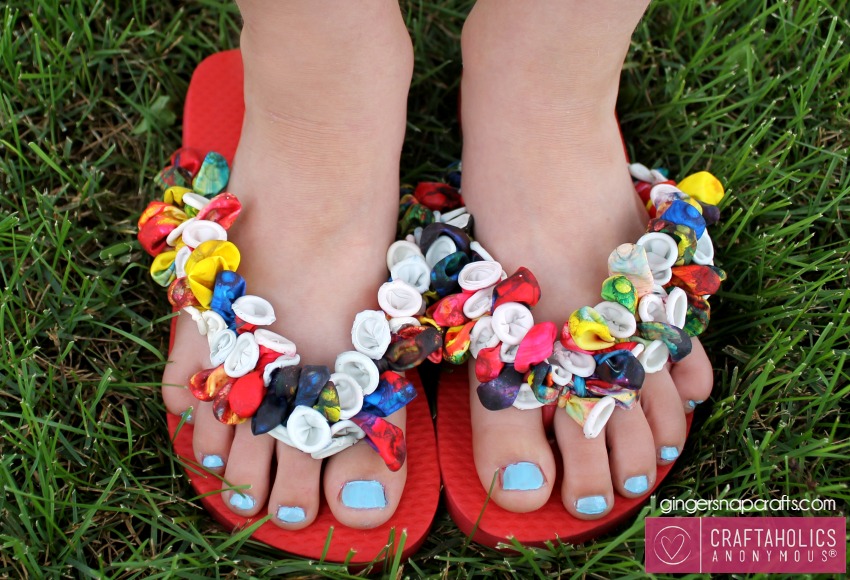 Be sure to stop by my blog for more cute & easy projects like this one. :)
Do you have any favorite summer kid crafts? I'd love to hear!