DIY Embossed Journal
Hey guys – it's Aki again from Minted Strawberry. For some reason I love hoarding notebooks. I specially love ones with a special message, or a creative design or a special material – I especially love the glint of foil and similar materials! Here's an easy way to personalize any notebook and add your own touch – maybe a 2015 journal like mine?
Supplies:
Blank notebook
Number stickers, or make your own with your die-cutter
Painter's tape
Embossing ink pad
Embossing powder (metallic gold)
Heat gun
First, get your blank notebook – I absolutely love the ones from Muji, but any blank notebook will do. Get your number stickers as well or cut your own. I used 'Bebas' font to create 2015 and cut it with my Silhouette Portrait.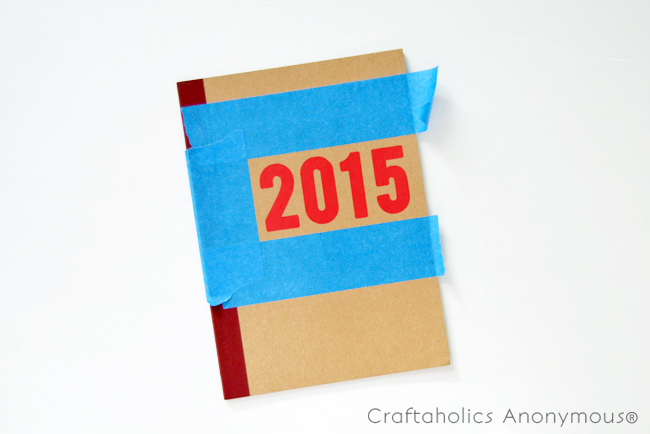 If you are using store-bought vinyl number stickers, line them up using a ruler and mask the sides you want covered with some painter's tape.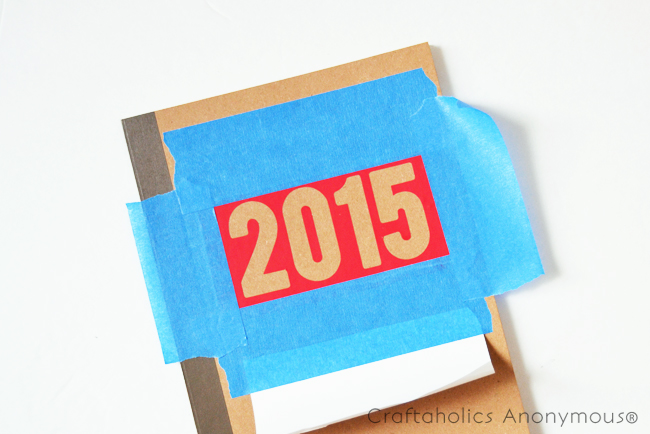 If you are using the reverse image, transfer the reverse image and mask the sides as well to ensure no embossing ink gets through.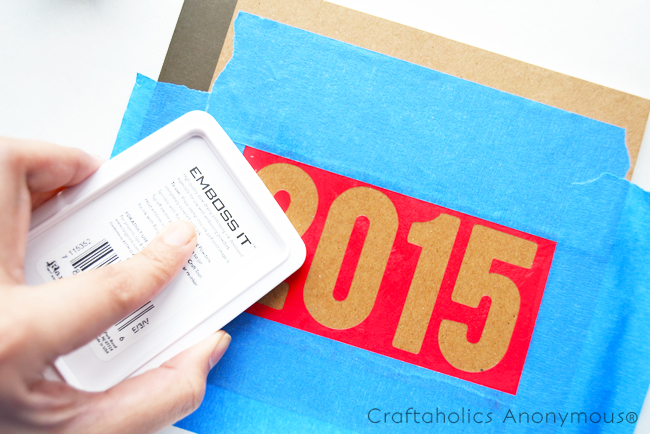 Cover the whole area with embossing ink and peel carefully, making sure you don't smear the ink everywhere. Embossing ink takes a while to dry, so it's okay to take your time.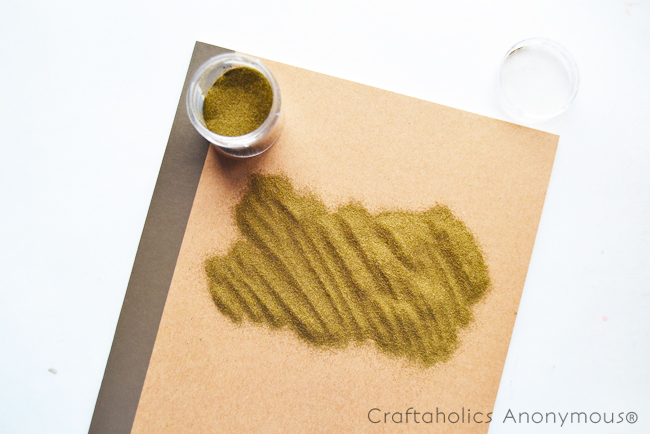 Next, pour the embossing powder onto the design, and shake the excess off.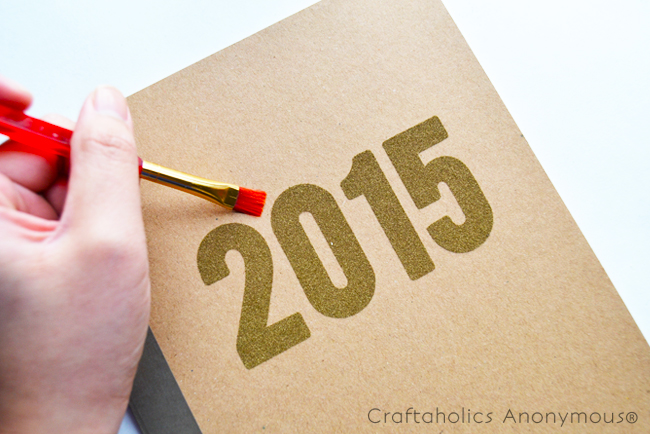 You may want to use a brush to dust off any stray powder left, but be careful not to disturb the main image.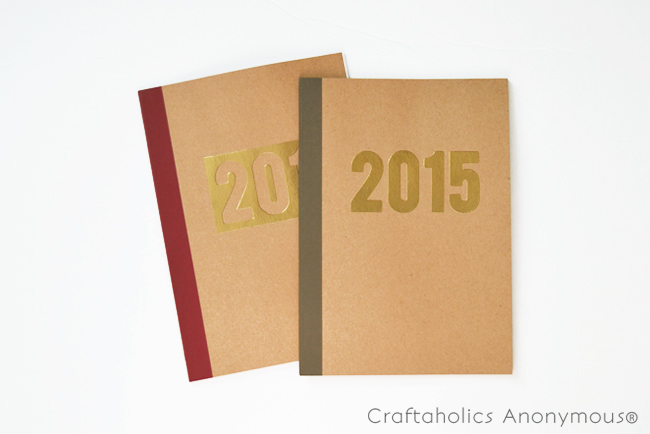 Finally, apply heat with the heat gun and watch it turn to metallic awesomeness! Alternatively, you can use some stamp material to make a stamp and emboss it the traditional way, but I find this gives me a cleaner result than using a stamp (I'm not a very good stamper).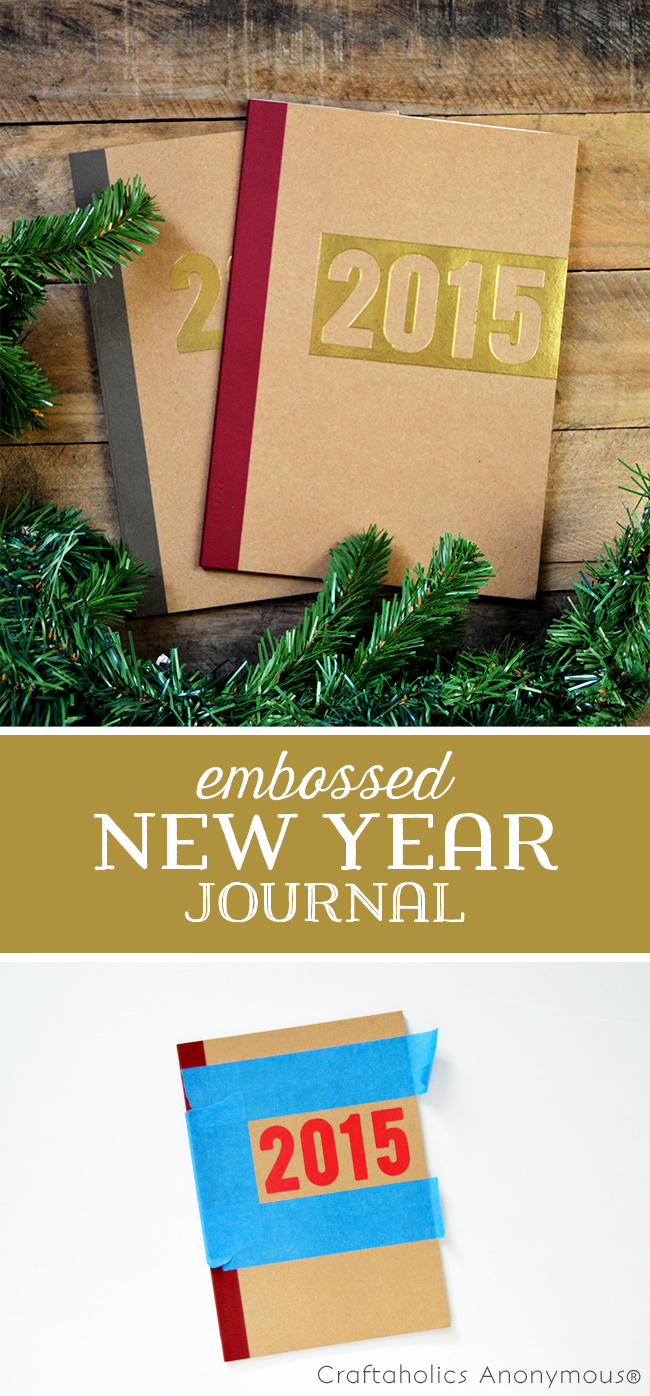 Have fun making some sweet notebooks!
Share and Enjoy