By: Erin
These Stenciled Mommy and Me Aprons are adorable and so easy to create. I am not a seamstress…the last time I sewed something the whole time I wished I was not sewing. So, I have to buy clothes and bedding. Sometimes I don't like that it keeps me from getting something truly custom. When I saw these white aprons at Hobby Lobby, I knew I had to create something with them. My daughter flipped when she saw hers and my son wants one too…so I'm going to have to get the non-frilly apron for him!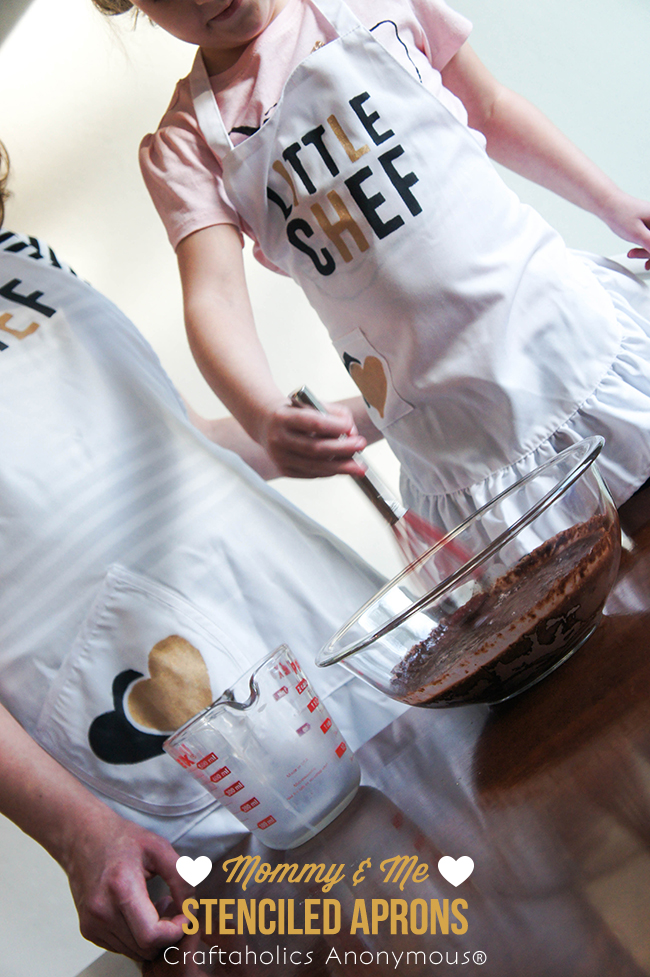 If you look closely, you can see my 16 week baby bump!
A quick tip: I used stencil material that I bought at Hobby Lobby, but the Silhouette Stencil material is SOOOO much better! I love that the Silhouette material is adhesive, so leaking doesn't occur. What I used did the trick, but I'm going to be stocking up on Silhouette's Stencil material from now on.
To make this aprons, you will need:
My FREE Silhouette files (for personal use only). Download, then unzip to open your files.
Mommy and Me Aprons (I purchased mine at Hobby Lobby)
Stencil Material
Silhouette Cameo or Portrait (or you can cut it out with Xacto knives)
Black and Gold fabric paint
Stencil Sponges (I use Martha Stewart's)
Cardboard or some material to place behind the apron when painting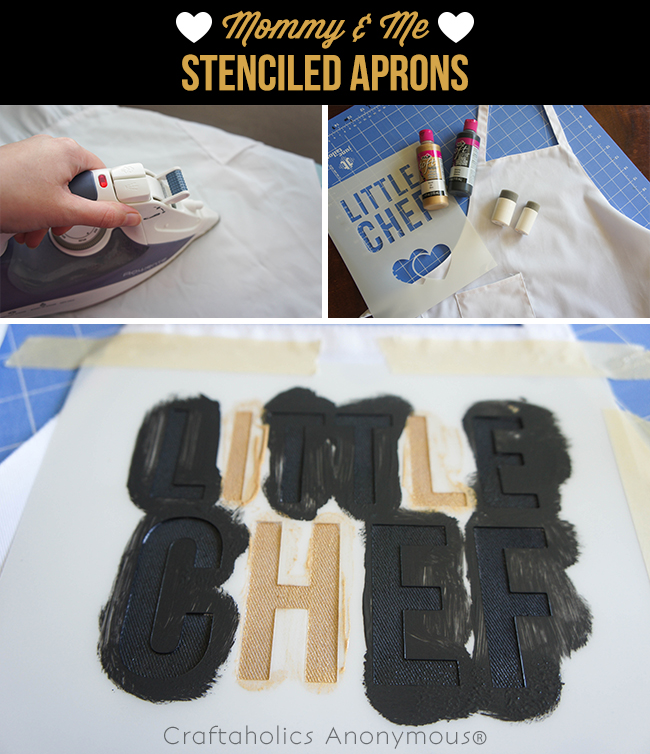 First, you'll need to wash and dry the apron, then iron all the wrinkles out. Let it cool.
While it's washing, cut out your stencil material with either the Silhouette or Xacto knives (PDF file is provided for those without a Silhouette).
Place your stencil on the apron. I taped mine down with masking tape, but that won't be necessary with adhesive stencil material.
Make sure your cardboard is behind your apron, then start painting.
Let it dry for about hours. Wait about 72 hours to use the apron.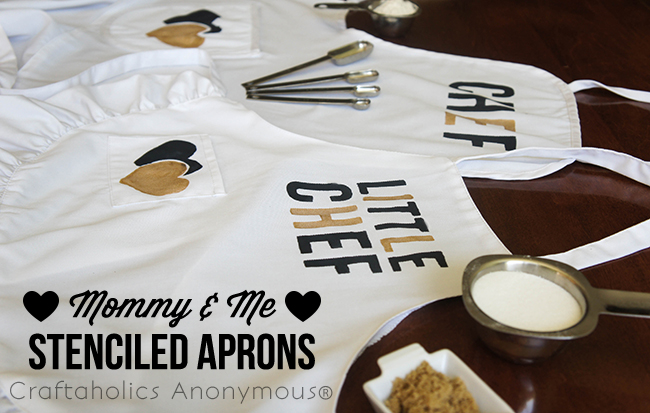 If you need to wash these (and you will because they're aprons), blot the stains out with a cleaner before you put them on a gentle cycle in the washer. Don't wash for 72 hours after you paint them.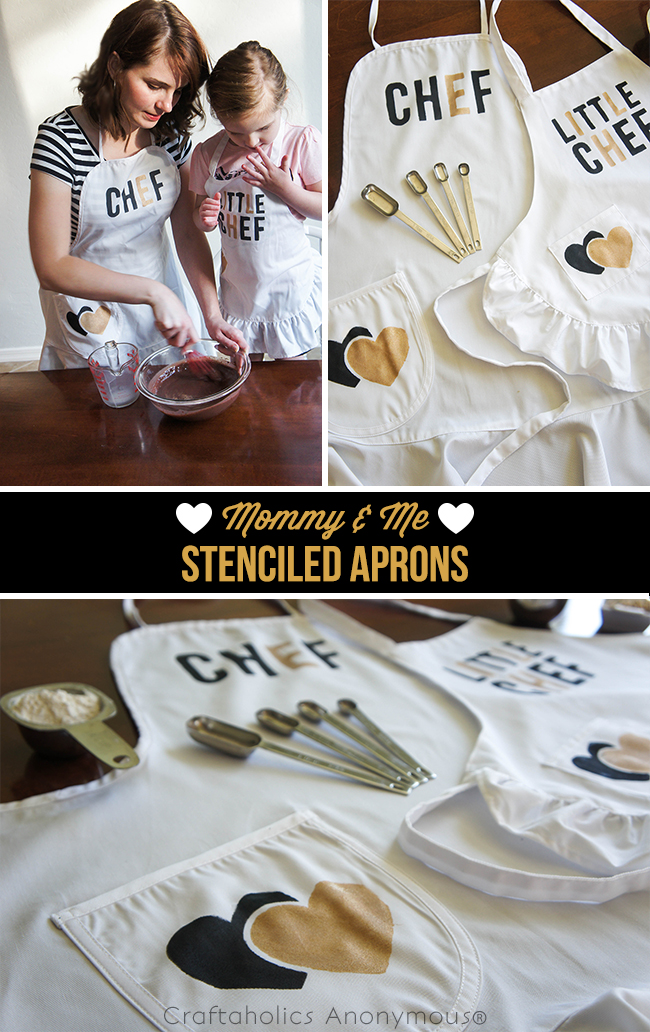 I have a ton of cooking ideas planned with my little helper, so I will be using these A LOT! I hope you enjoyed this easy and fun craft! Check out more Silhouette ideas on my blog, Strawberry Mommycakes.