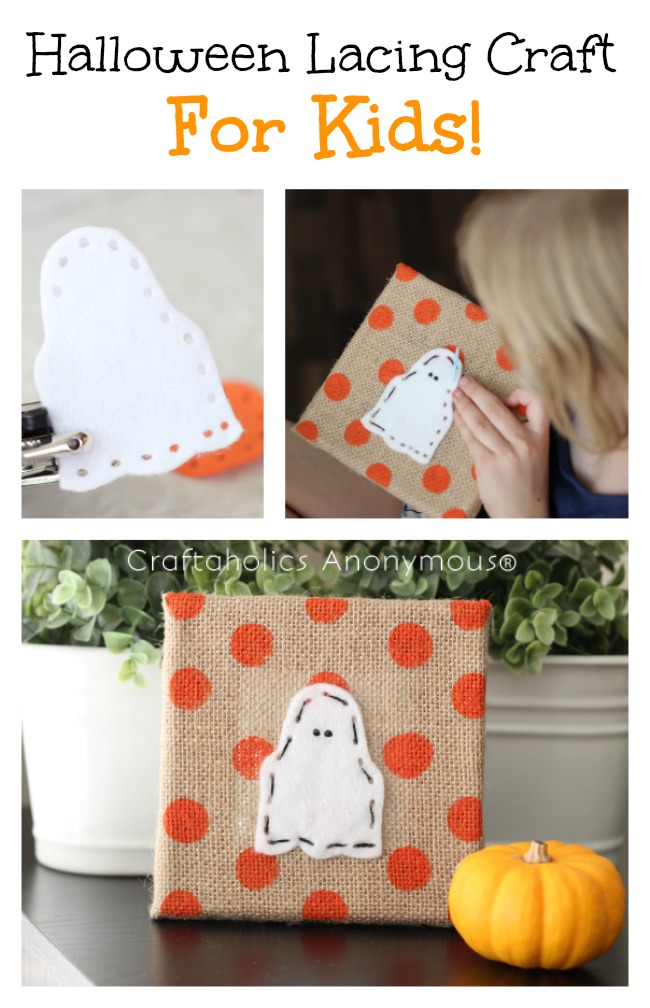 Hey girls! It's Brandy from Gluesticks and today I'm excited to share a cute Halloween craft for kids that I recently made with my daughter, Kaylee. She's been asking for sewing lessons and so I decided to start with the basics. A plastic needle and some thread. We created a simple lacing project that can easily be customized for any holiday!
Halloween Lacing Craft for Kids
Supplies:
Felt scraps
burlap canvas (I bought mine in a 2 pack at Walmart)
plastic needle
embroidery floss
adhesive or craft glue
punch tool
Black Fabric (puff) paint for eyes
Optional: I used a round stencil brush to add dots (using acrylic paint) to my canvas the day before we made our craft. It added a nice pop of color and was so easy to do.
 Have a Craft Question? Post it on our Facebook Page and get Answers!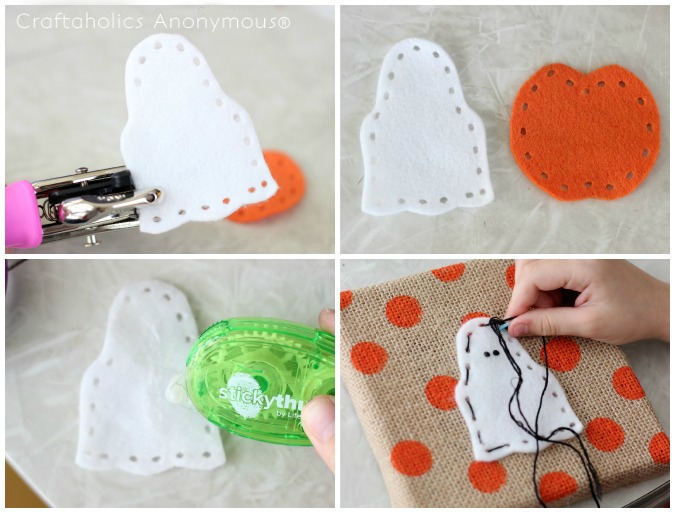 Trace and cut out your felt. A basic shape works great. I folded a piece of paper in half and traced my shape so that it would be a mirror image of my ghost shape.
Use a brad/eyelet punch to add lacing holes around the border of your felt shape.
To keep the felt in place while sewing around the edges, use some adhesive.
Center the felt on the canvas and press lightly.
Using a plastic kids needle and embroidery floss, begin stitching around the edges.
Add eyes using some fabric puff paint.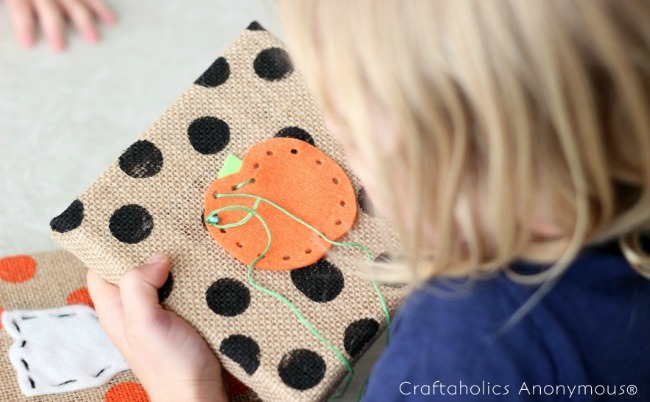 In less than a half an hour she had two darling Halloween crafts ready to hang on the wall.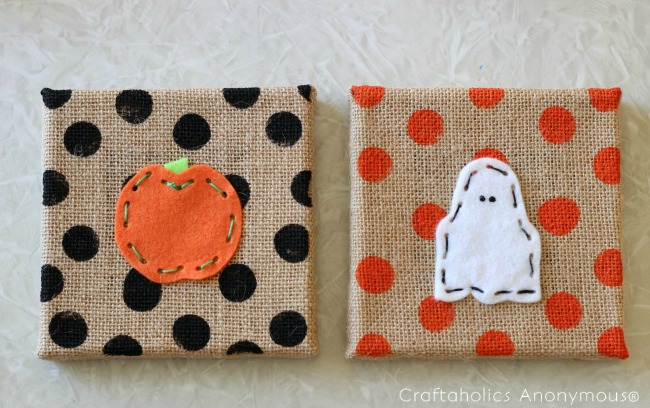 What lacing felt design would you create? A Christmas Tree? Turkey? Valentine's Day heart?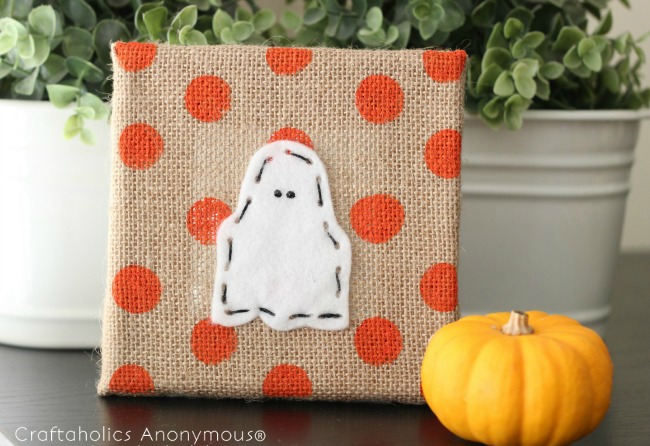 Come visit me at Gluesticks for more kids crafts and activities!