Getting ready for one last summer party? You will love the adorable set of free drink station printables Katie {Creative Team} is sharing today! Enjoy! -Linda
Drink Station Printables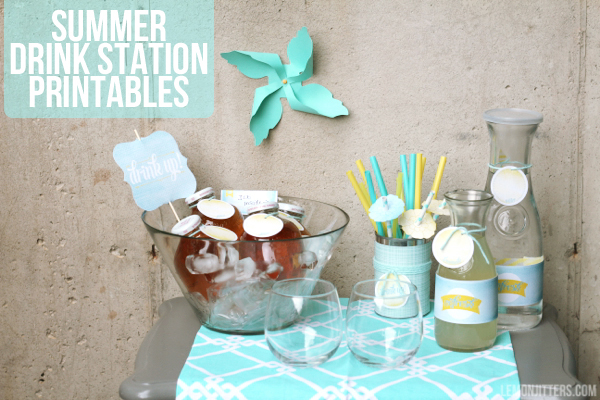 Are you squeezing the most out of the last days of summer? I am feeling pressured to get all of my summer activities in! We live in a small apartment with a tiny patio so no lavish barbecues for us. But, one should always make room for a drink station, which prevents people from going back into the house a lot  (saving that air conditioning!). I came up with some summer drink tags to spiff up the drink station at your next party.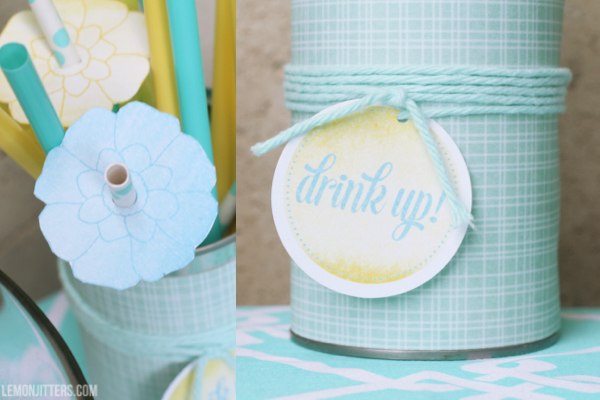 There are a few generic 'drink up' tags; I used one on the straw holder. There are yellow and blue flowers to use any way you'd like. I punched holes in the middle of the flowers and used them as straw toppers. I think these would be really cute as garland!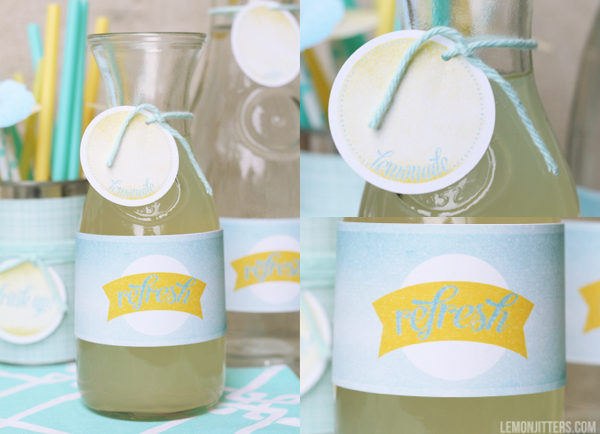 There are 'refresh' bottle wrappers. I originally made these to wrap around water bottles but ended up using them on my lemonade and water carafes. Just perfect! Like all of the round tags (juice, lemonade, water, blank), I punched these out with a 2 inch circle craft punch.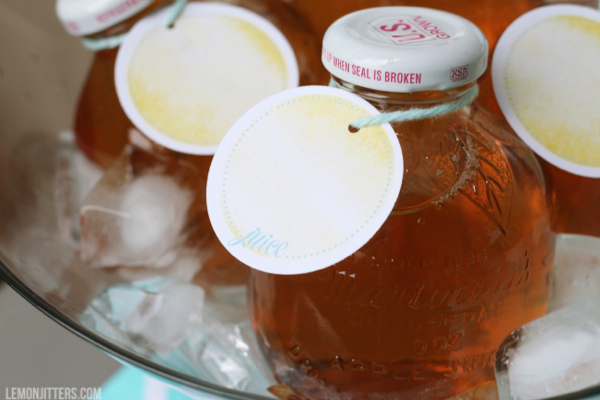 Aren't these apple juice bottles the cutest? I wrapped 'juice' and blank tags around these. These tags are perfect for people to write their names on, thus keeping track of their spiffy bottle. Because I assume everyone at my party will be just as smitten with these bottles as I am and will want to take their bottle home.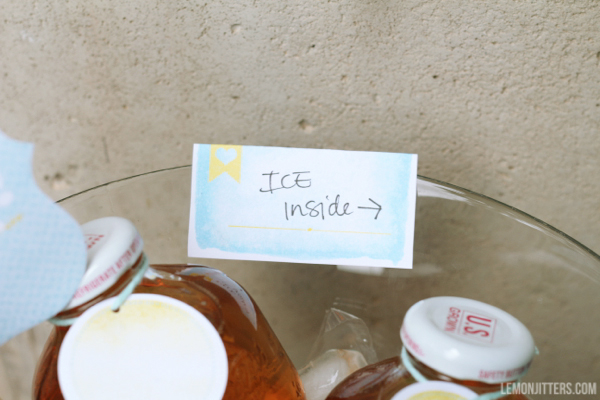 I used the nameplate design to write a little note about the ice.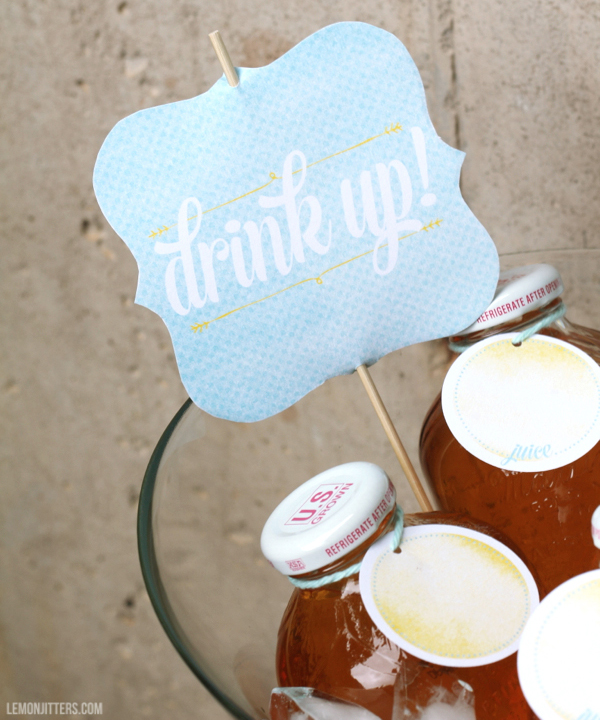 There is a larger 'drink up' sign that is perfect for putting on a skewer and sticking in the ice/drink bowl.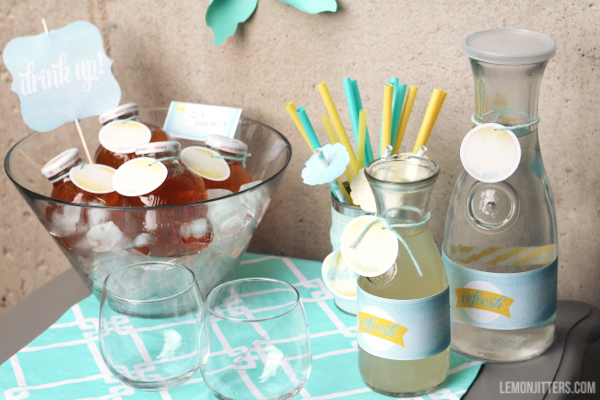 I love the aqua-blue and yellow color combo! Perfectly refreshing for summer, don't you think? You can download the printable circle tags/flowers here and the rest of the printables here.
Are you planning any end-of-summer parties?
Katie
Make sure to follow Craftaholics Anonymous® on Bloglovin for new craft and on Pinterest for crafting inspiration from around the web! 
Latest posts by Katie Wade (see all)