You are going to adore Katie's Everyday Fringe Necklace! Its so stylin and easy to make. Katie, from the Creative Team, does a fantastic job showing each step. Enjoy! -Linda
Fringe Necklace Tutorial
Now that Spring is here, I've got the itch to buy new clothes and accessories! In an effort to curb my spending, I'm DIYing tons of new jewelry. It  makes my outfits feel fresh. So let's get to freshening up your wardrobe!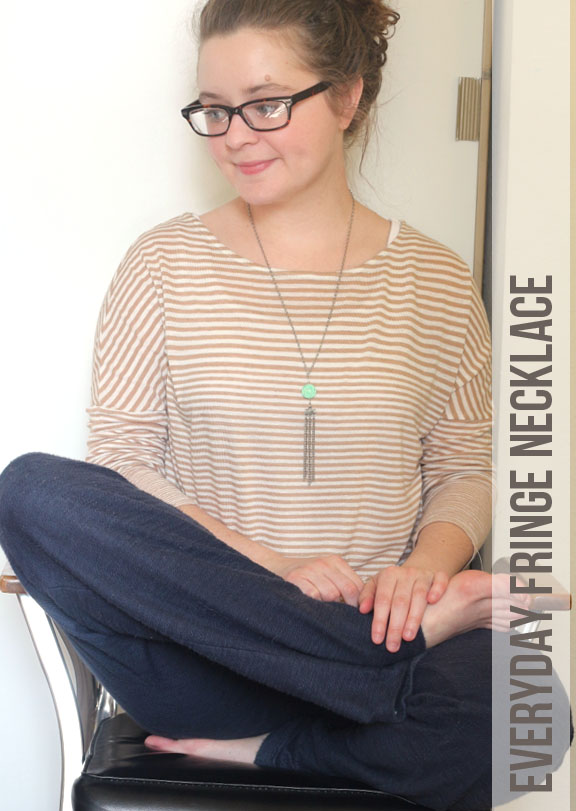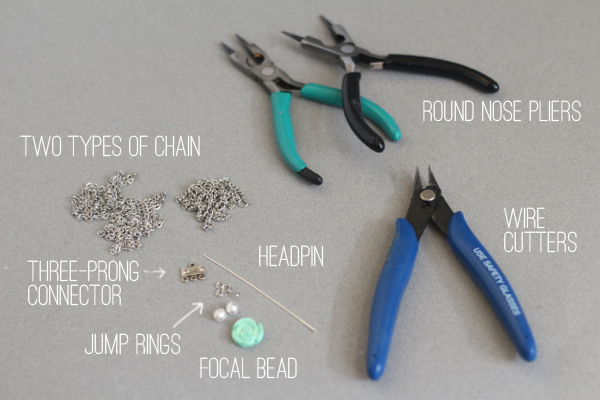 Supplies: two types of chain (one long enough to slip over your head), a three prong connector, jump rings, a headpin, focal bead and tools (wire cutters and at least one pair of round nose pliers – but two works best)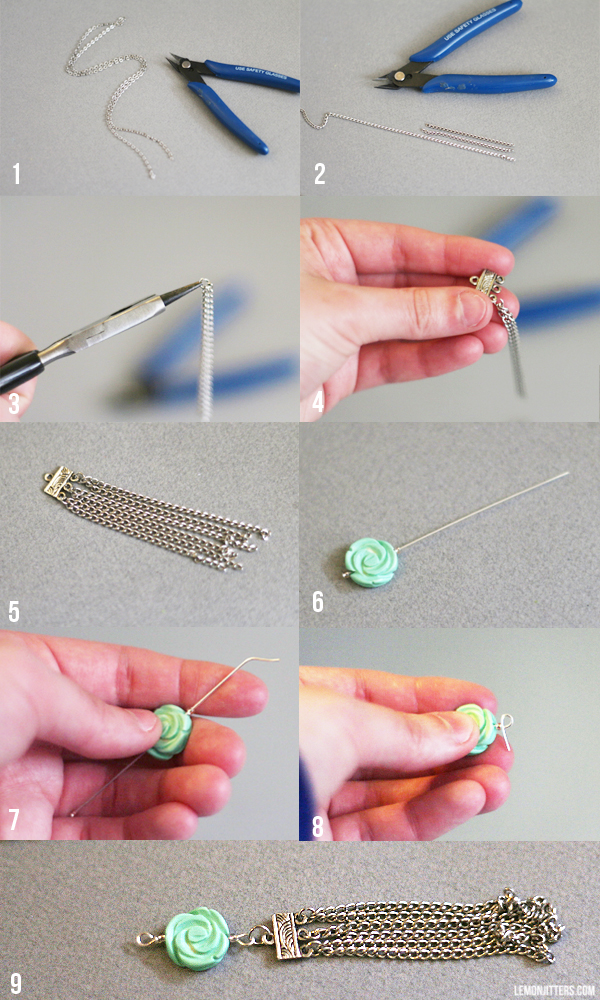 Step 1: Cut a length of chain that is long enough to slip over your head, this is the base of the necklace.
Step 2: Measure how long you would like your fringe to be and use that measurement to cut six pieces of the other chain.
Step 3: Open a jump ring with the pliers. Slip two chain pieces on the ring.
Step 4: Put the jump ring/chains on a prong of the three prong connector.
Step 5: Repeat steps 3 & 4 two more times, creating your 'fringe.'
Step 6: Place the focal bead on a headpin.
Step 7: Bend the headpin back to start a loop.
Step 8: Create a loop with your round nose pliers and twist the excess pin around the loop. Do these on each end of the focal bead.
Step 9: Use jump rings to attach the loops to the long chain and the fringe piece.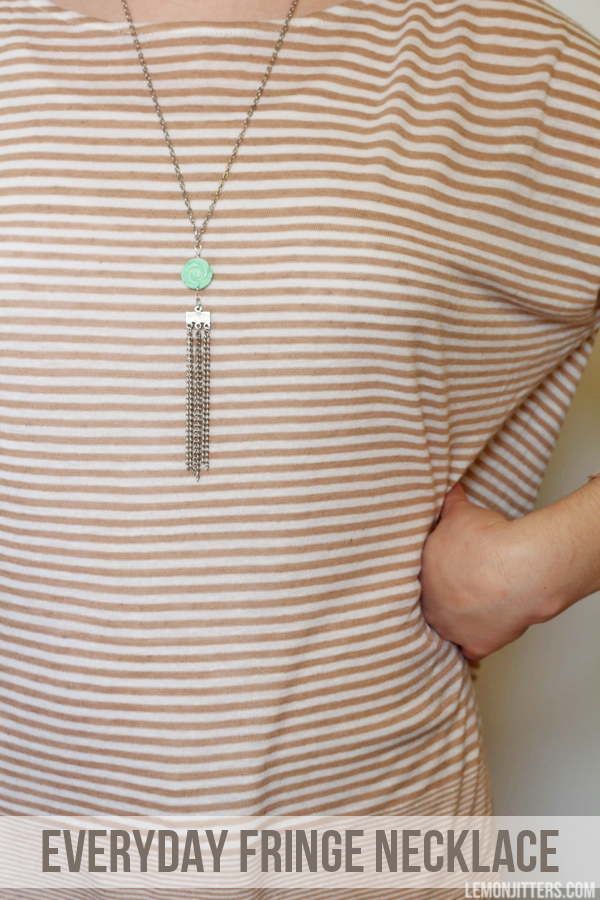 OPTIONAL: I cut my chain in a V-shape (short on the ends, long in the middle).
I've worn this necklace TONS since I made it. And I've gotten lots of compliments. It's my new 'everyday' necklace. It goes with any outfit!
Have you been DIYing any new spring pieces for your wardrobe?
Happy Crafting,
Katie
Follow Craftaholics Anonymous® on Pinterest for more Craft Inspiration!
Only a couple days left of the Silhouette Vinyl Promo!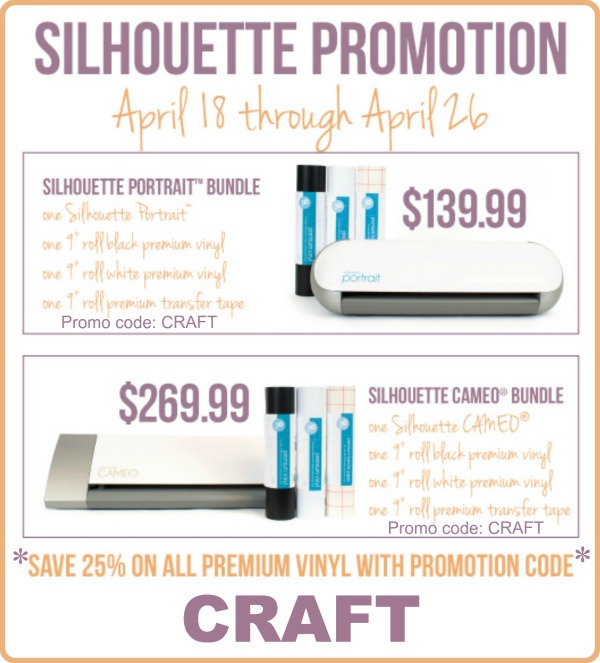 Latest posts by Katie Wade (see all)