Retro Sunnies DIY Sunglasses Case
Hey all! It's Aki from Minted Strawberry again popping over to share another accessory tutorial. Today I have something really easy for you – easy and useful at the same time. Summer's almost here, and that means it's time to bust out those sunnies (if you haven't already). One of my dilemmas is the constant damage my sunglasses gets when they're in my bag. I usually lose my sunnies pouch so I have to have a few laying around ready to use. I wanted to make something cute and simple – so, are you ready to find out how I made it?
First time here? Follow along on Pinterest for loads of crafting inspiration from around the web!
Supplies:
Ready-made pouch (or sew one from scratch)
Template (I got mine free from here)
Die-cutter (optional)
Contact paper / Freezer paper / Stencil vinyl
Acrylic paint (in two colors)
Sponge / Pouncer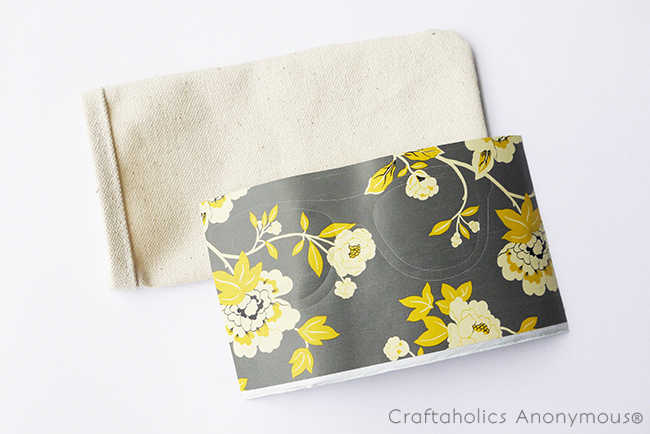 Measure your pouch and size your template according to how big/small you want it on your case. Cut it using your die-cutting machine. You can also cut manually – just make three stencils instead of one, with one cutting out the background part, the second cutting the glasses part, and the third cutting the mirror part.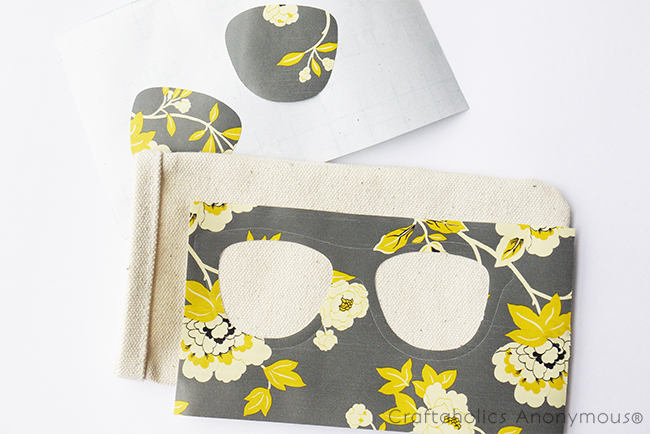 Place the background and the glasses part onto your pouch, making sure that it's stuck really well. You may want to iron it down (with fabric on top of it) to lessen imperfections when painting. Save the mirror part part by re-sticking it onto the contact paper sheet.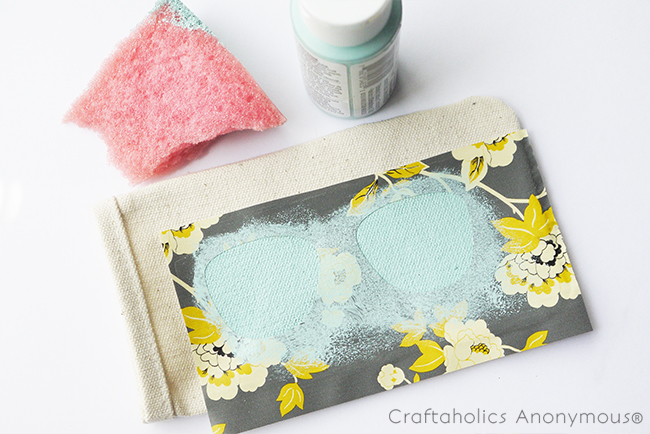 Now take some of your lighter paint (or darker paint) and fill the mirror part by using a sponge, a brush or a pouncer. For mine, I just ripped off a part of a regular sponge to use.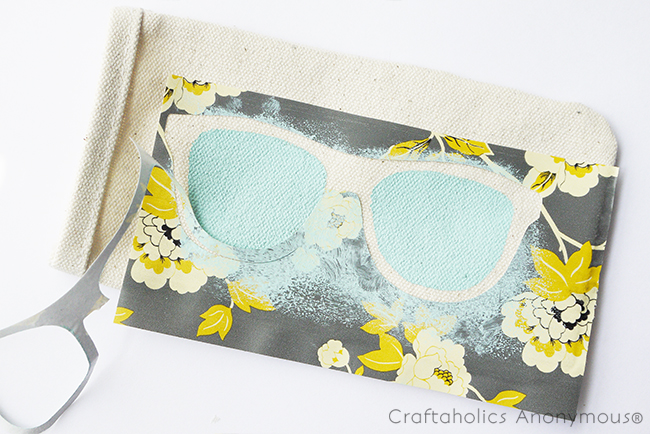 Carefully remove the sunglasses part…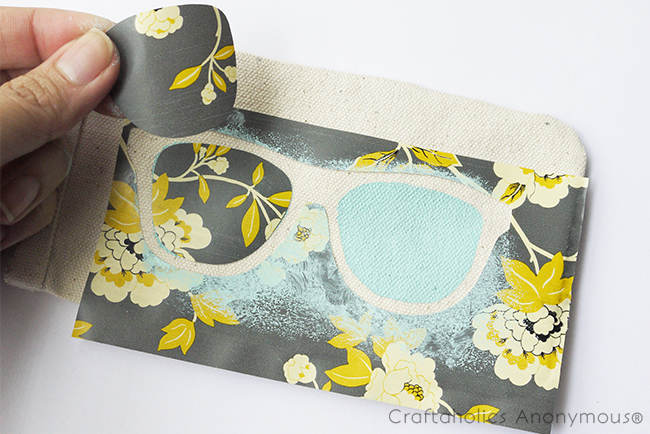 And then re-stick the mirror part. Again, you may want to iron (with a piece of fabric on top) to lessen imperfections while painting.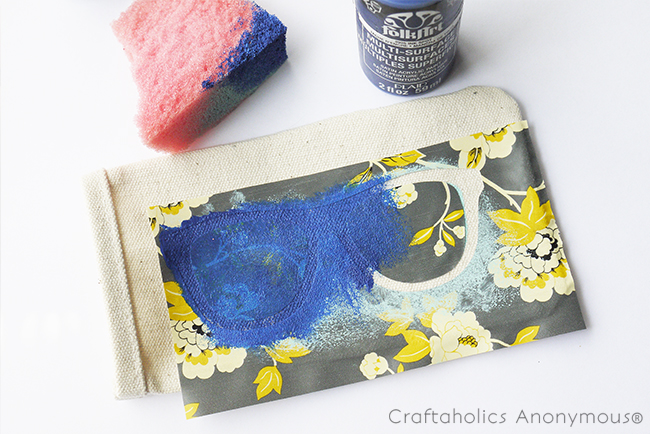 Take your other color and just fill in the sunglasses, let it dry and then peel the contact paper off!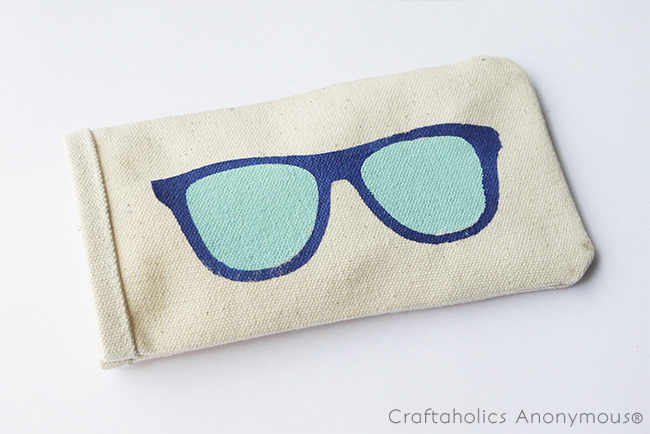 And you are done! You may want to fill paint gaps with a small brush, but I was already satisfied with mine. But seriously, wasn't that easy peasy?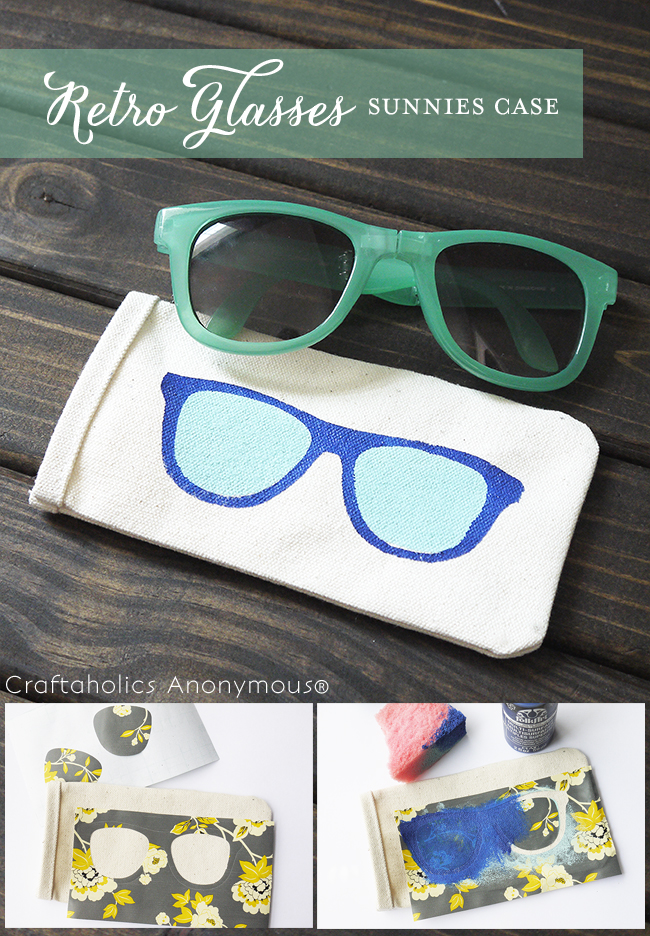 I hope you enjoyed this project as much as I did. Make some for your friends, co-workers or anybody, really. Everybody loves new pouches and cases, right?
Have a Craft Question? Post it on our Facebook page and get Answers!
Don't forget to enter the Silhouette CAMEO Giveaway going on right now!