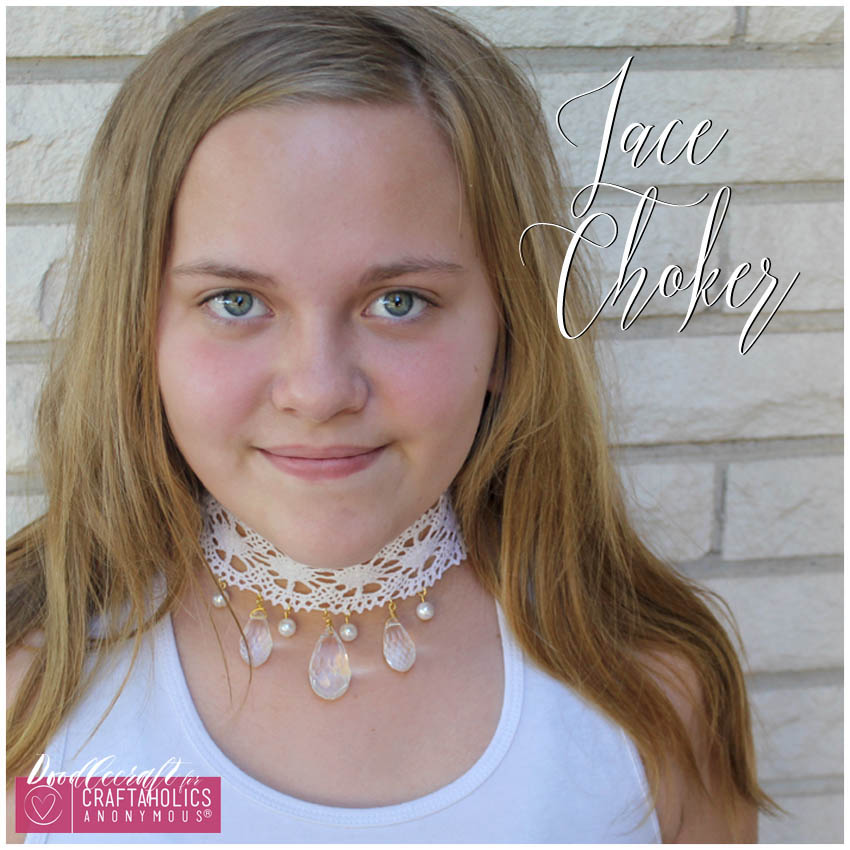 DIY Lace Choker
Hi!  It's Natalie from Doodlecraft!
I love statement necklaces… but I love to make them myself. Here is how to make this Lace, Pearls and Crystal Choker!

You will need:
12 to 14 inches of crochet lace
2 Ribbon Crimp Ends
Gold chain, clasp, eyepins and jump rings
4 teardrop crystals
4 pearls
Jewelry pliers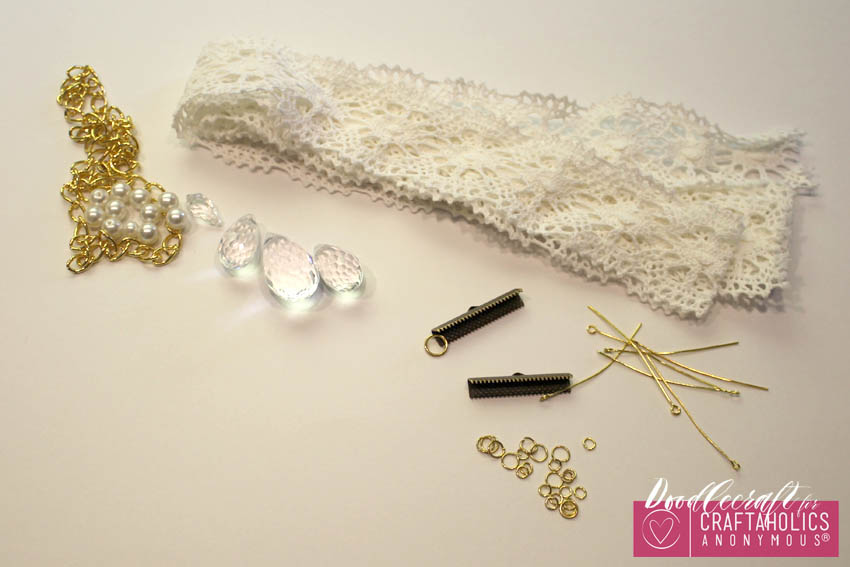 Use the jewelry pliers to clamp down on the end of the lace.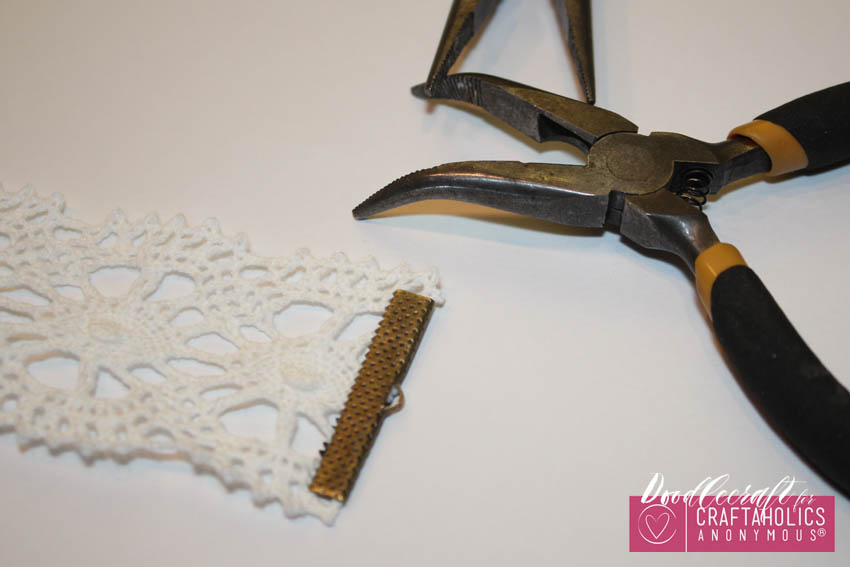 Repeat on the other side.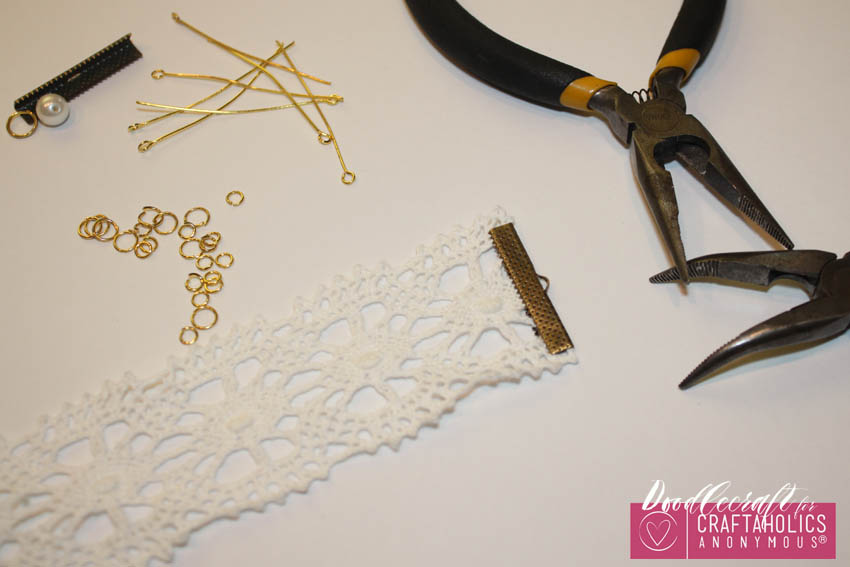 Put an eye pin through the teardrop bead.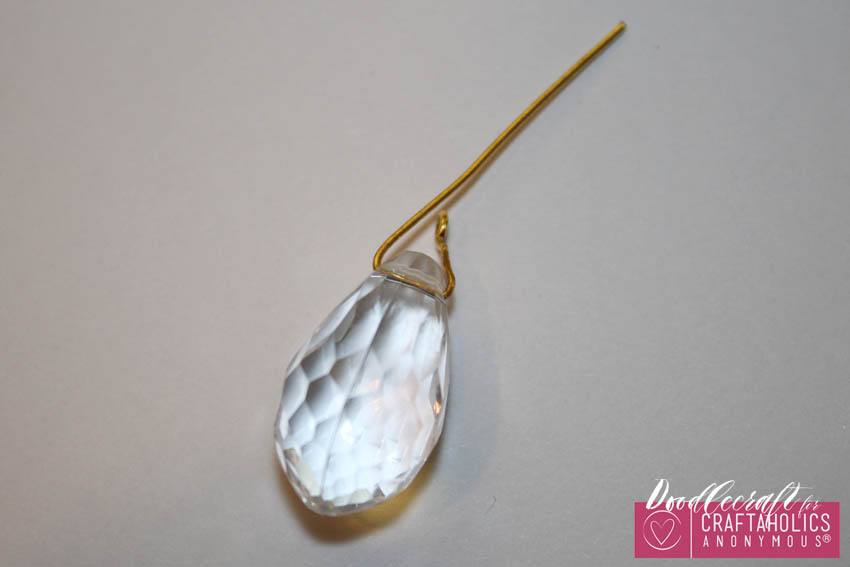 Wrap the extra eye pin around itself.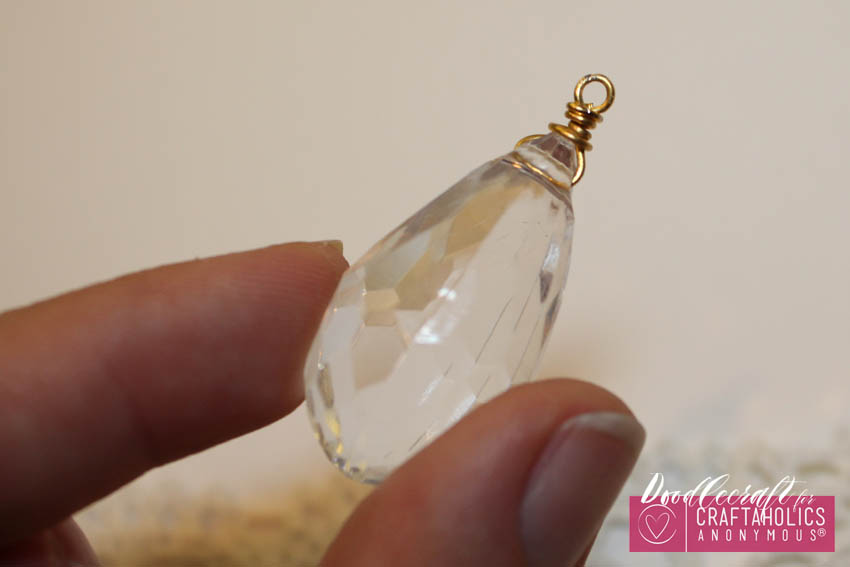 This is a great trick for tricky beads!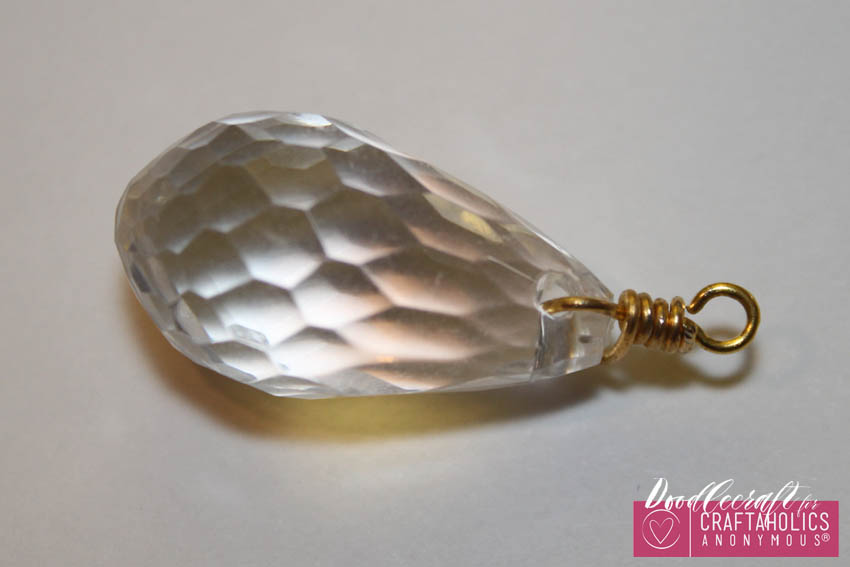 Attach the largest teardrop to the center of the lace with a jump ring.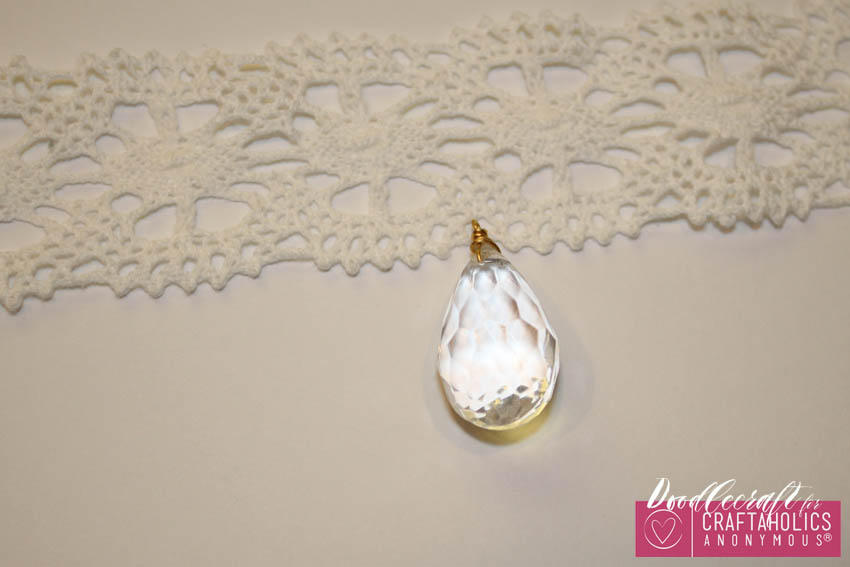 Repeat for the 2 smaller sized ones.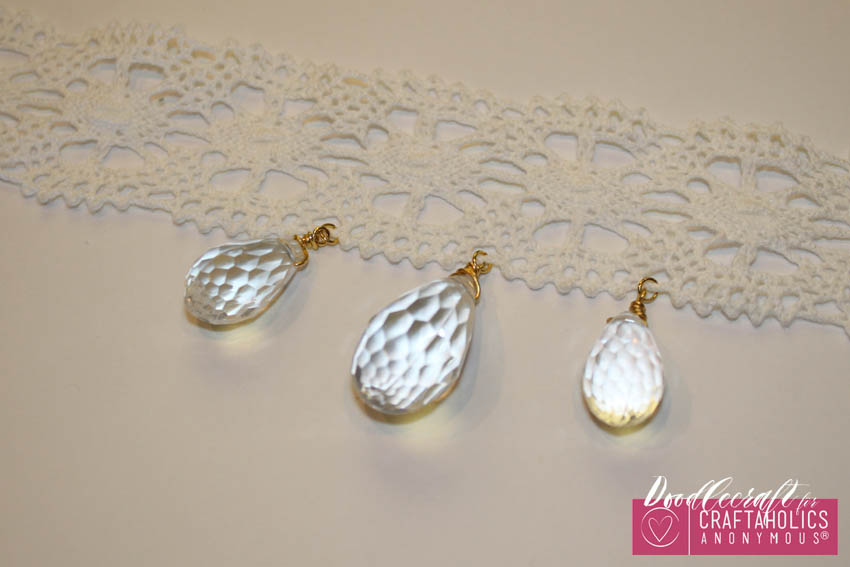 I used a pin for the pearls and formed a loop with the excess pin.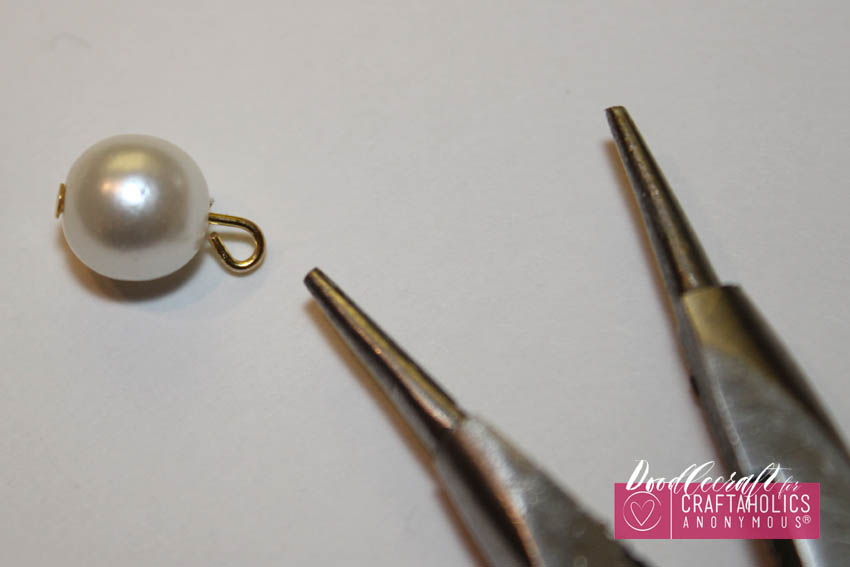 Now add a length of chain on one end and the toggle clasp on the other end.

Ready to wear!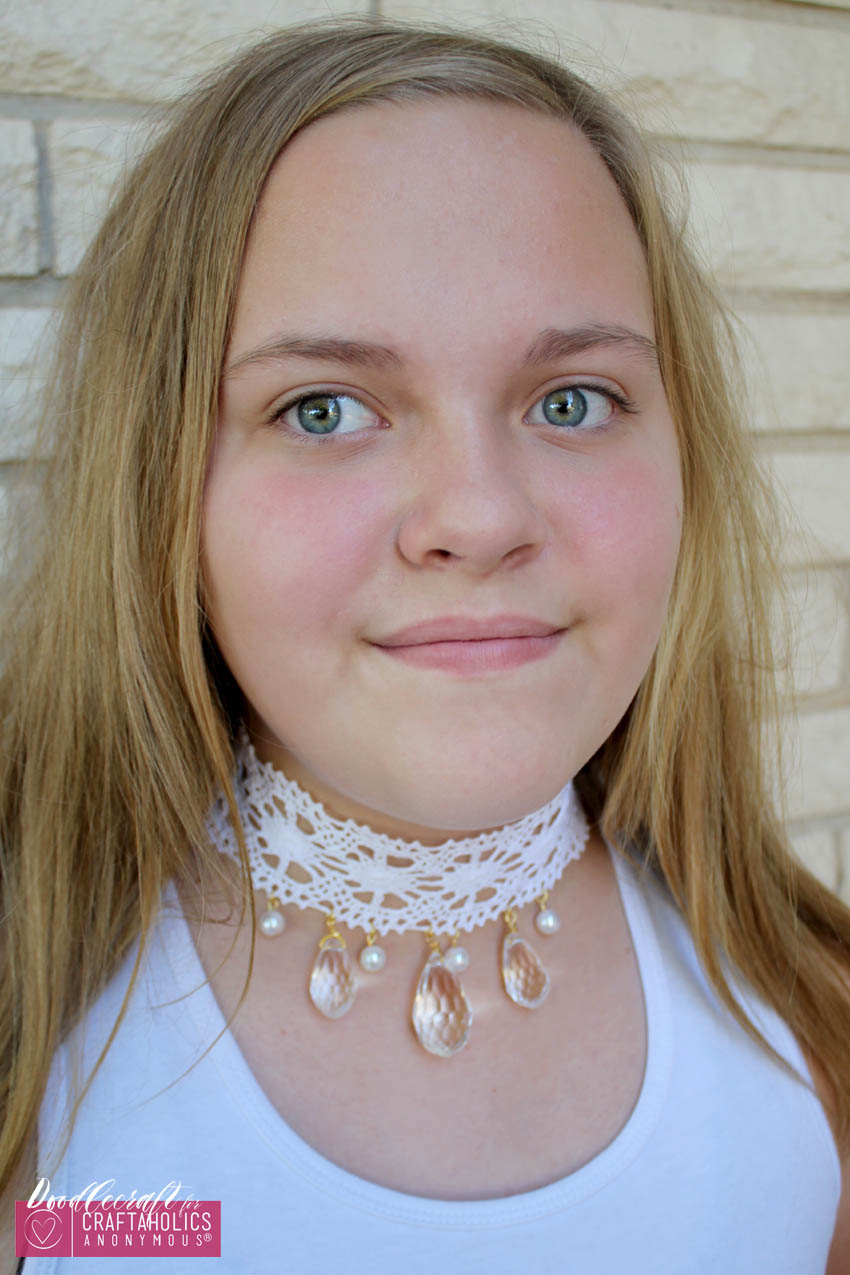 I love great DIY statement necklaces!