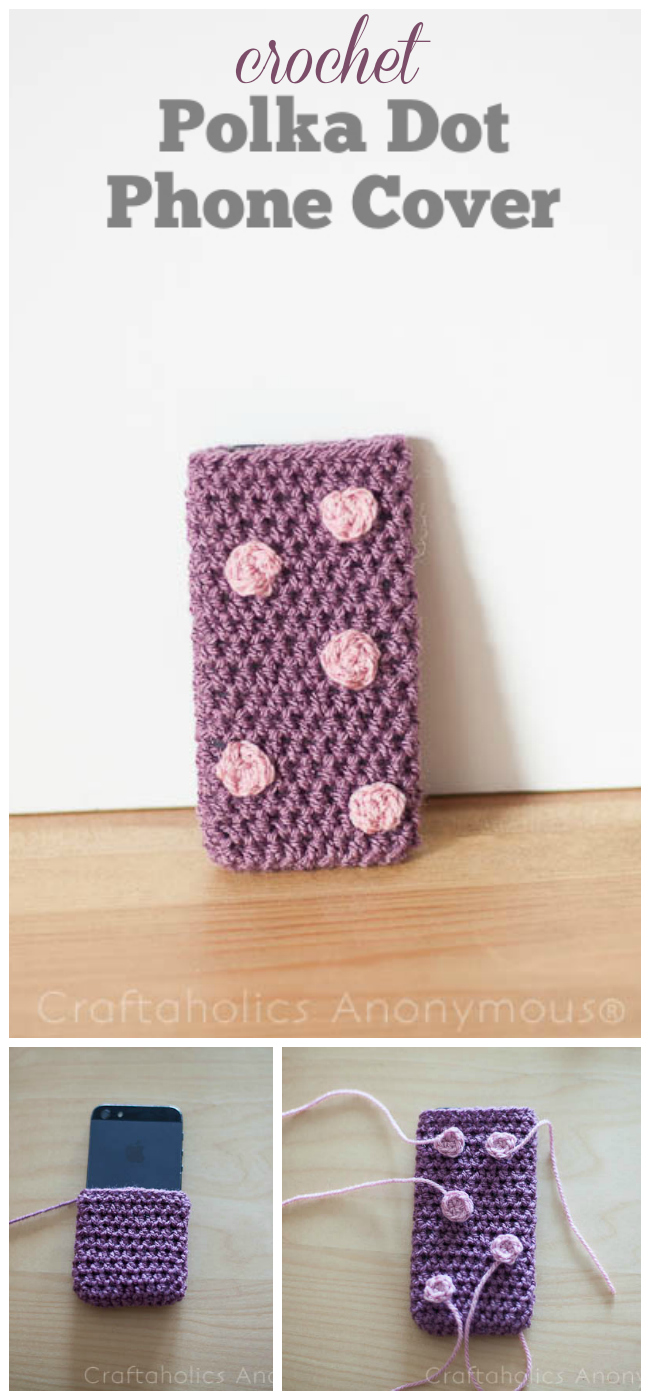 Hi there, it's San from Loopsan again, which means that there will be again some crochet going on today :)
After making bunnies for the last two months we're going to tackle today a rather practical item. A phone cover, and since I'm rather obsessed with polka dots I made mine with polka dots, but you don't have to if you want to. Feel free to experiment maybe add some buttons instead of crochet dots or get creative with embroidery.
Have a Craft Question? Post it on our Facebook page and get Answers! 
Polka Dot Crochet Phone Cover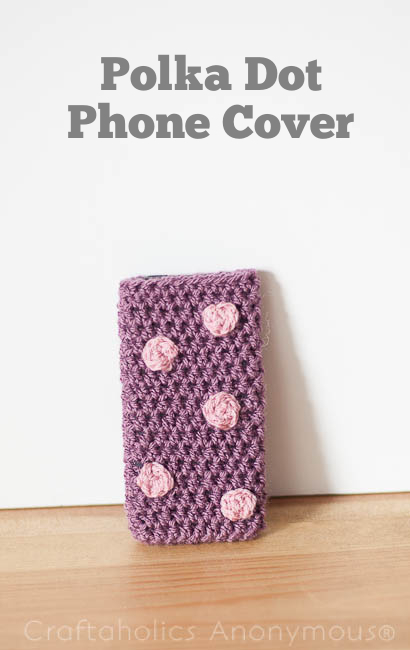 You'll need
acrylic or cotton DK yarn in the color of your choice (I use DK yarn as its the most common in the UK, you can use worsted yarn instead but you might want to adjust your hook size)
Size G/ 4 mm hook (if you're using worsted yarn go up a hook size)
tapestry needle
For this pattern you'll need to know how to make a magic ring, a single crochet (sc), and half double crochet (hdc).
Let's get started: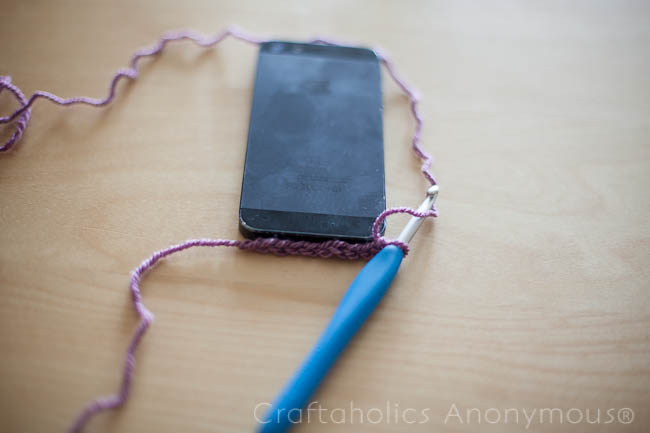 Round 1: Ch 10. Compare this with the width of your phone. When its the same width as your phone you're on the safe side if not you might have to adjust the length of your chain row. (the finished item has a little bit of "play" but you don't want to be too far off.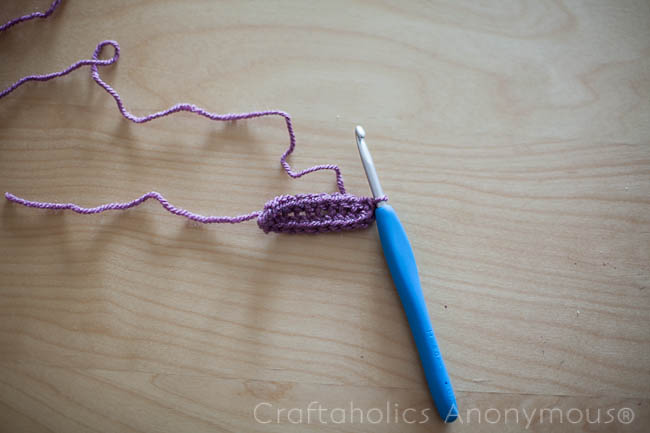 Round 2: sc  in second ch from hook, sc  in each st until end of ch. 3 sc in last st. Working on the other side of ch, sc till end. Make 2 sc  in last st, join.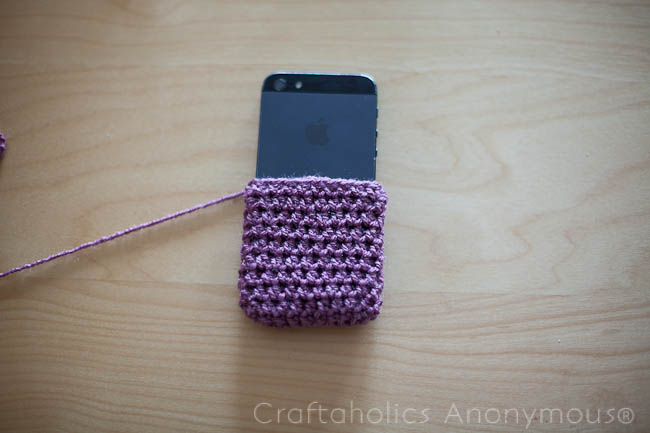 Round 3: Ch 1, hdc  in each st around, join.
Repeat Round 3 until you covered your whole phone.
Fasten off, weave in ends.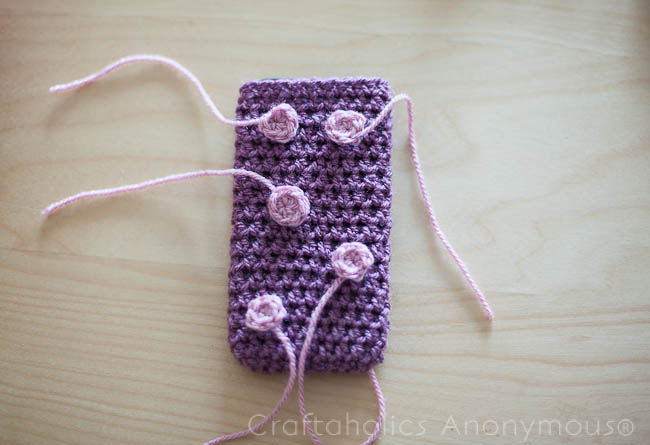 Now onto the polka dots:
make 7 sc (dc) in magic ring and fasten off and place it onto your cover the way you like it. I was trying really really hard to put them into a random order but something in me kept on stopping me to put them completely random on it.
And that's it. You're done :) Now you can start enjoying your new polka dot phone cover.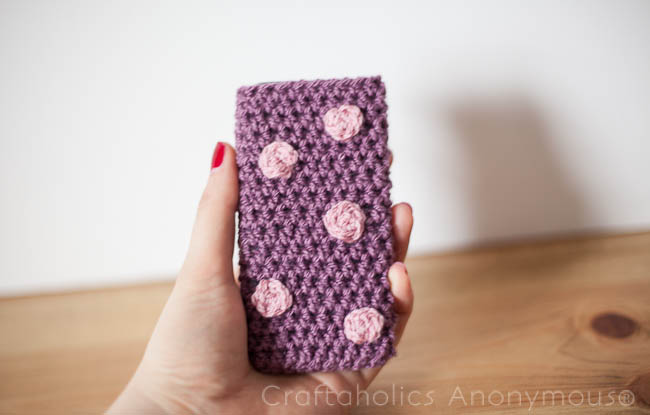 I hope you liked this month's crochet project, if you hop over to my blog you'll find more free crochet pattern to tryI would also LOVE LOVE LOVE to see some pictures of your finished projects so please post some to my facebook wall.
Happy Crocheting! 
San
 For more Craft Inspiration, follow along on Pinterest!