Crewel Art Display
I've been collecting crewel art for my daughter's room over the past two-three years.   The typically bright palettes make them perfect for a little girls's room.  I purchased this garden themed crewelwork from Etsy.   The design and poem were just too sweet to pass up but  I did not care for the frame or the glass.  I know the glass may help protect the piece but it really detracts from the dimension of the piece.  I definitely prefer crewel pieces that aren't behind glass.
So, I came up with a plan on how I could display my Crewel Art in a better way.
Supplies
fabric (vintage, embroidery, or new)
art canvas smaller than your fabric
1.5-2″ wide masking tape
coordinating ribbon
staple gun/staples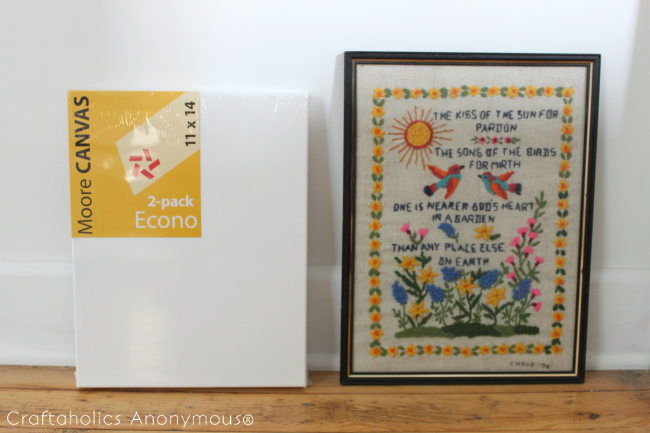 Directions
1. Lay fabric over front of art canvas.  Center and flip over on to work surface.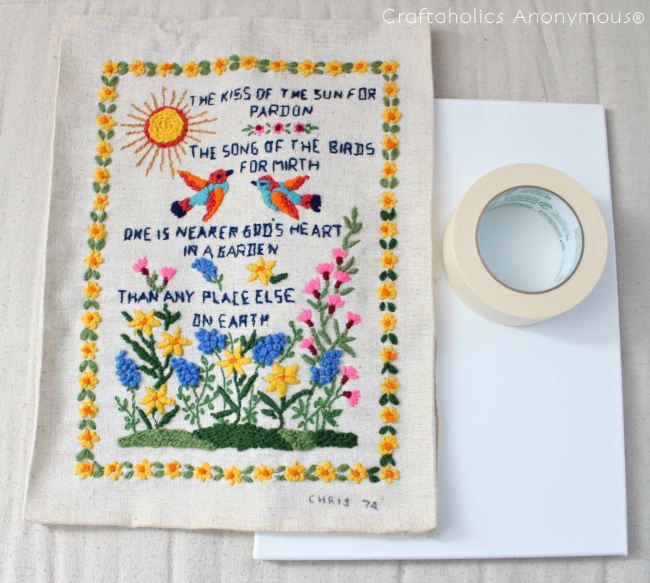 Note: To minimize damage to this piece I chose to tape the fabric.  You could staple the fabric if you are using a new cut of fabric from the store.
2. Evenly stretch and tape the fabric at the top and bottom centers of the canvas.  Working outward continue to stretch and tape along the top and bottom of the canvas. Next, stretch and tape the fabric at the center of the left and right sides of the canvas. Work out from the center and continue pulling taut and taping.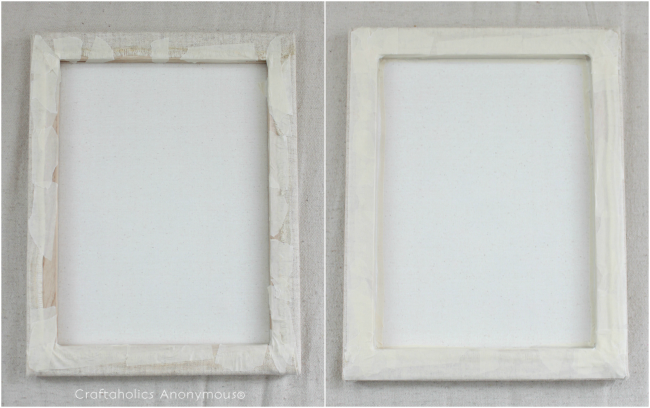 3.  Once the fabric is stretched and taped along all sides use one continuous piece of tape per side to cover all of the exposed fabric edges.  This will keep the fabric from slipping and clean up the appearance of the back of the canvas.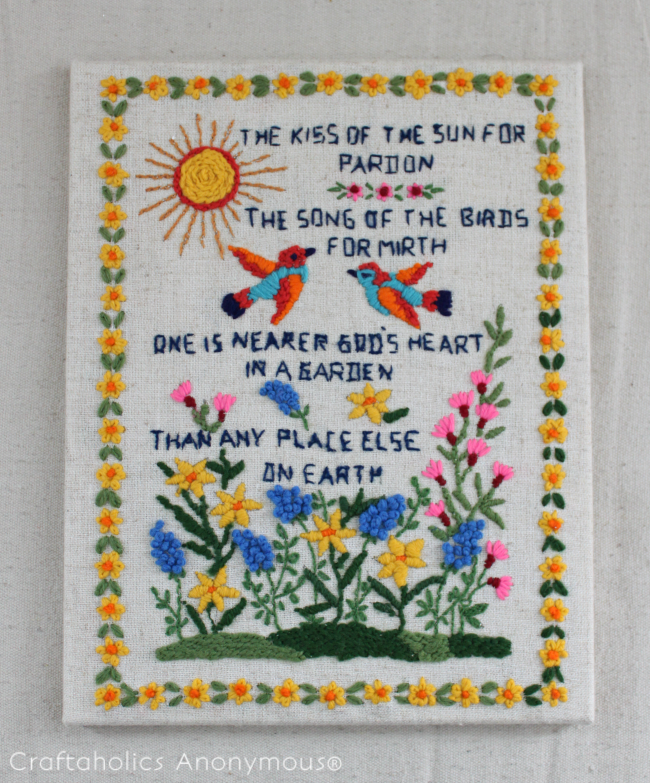 The fabric should be stretched taut but shoud not be puckering.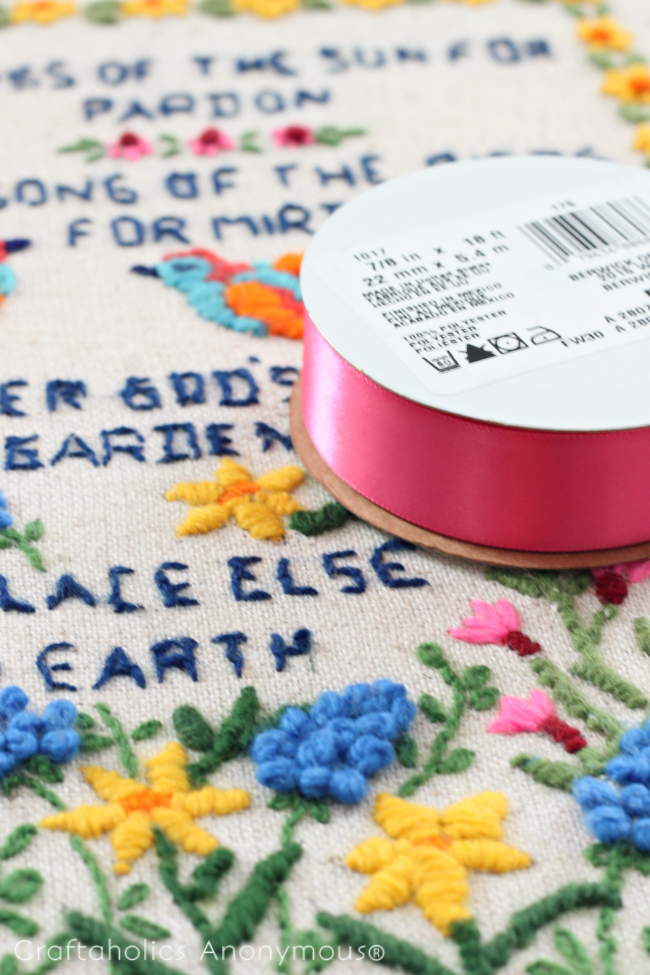 4. Tie a bow with tails in a coordinating ribbon.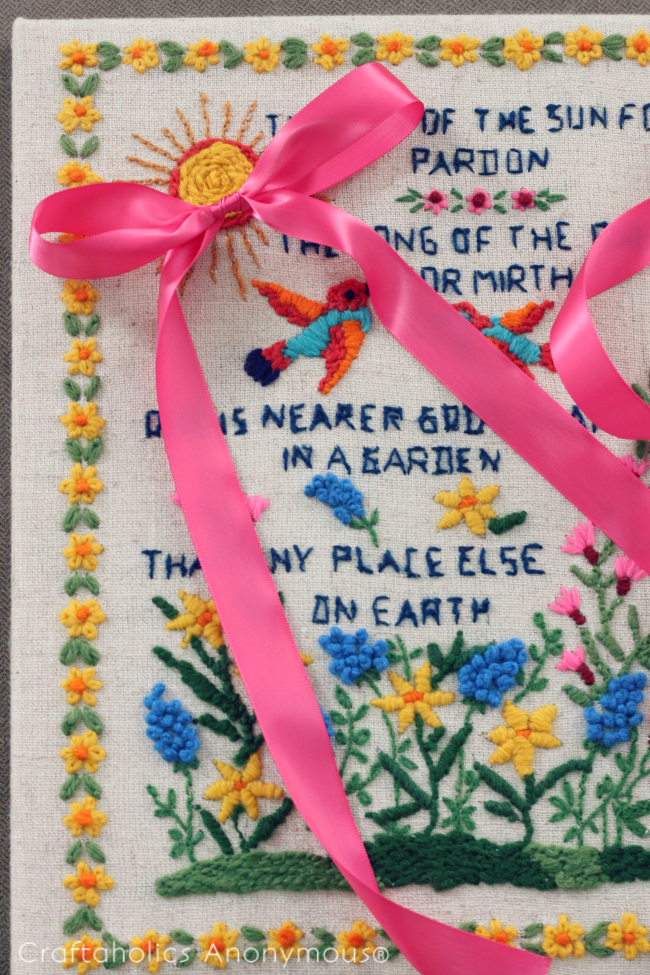 5. Decide how high you want the bow to sit and then place the ribbon tails (back side facing up) over the back corners of the top of the canvas.  Staple in place.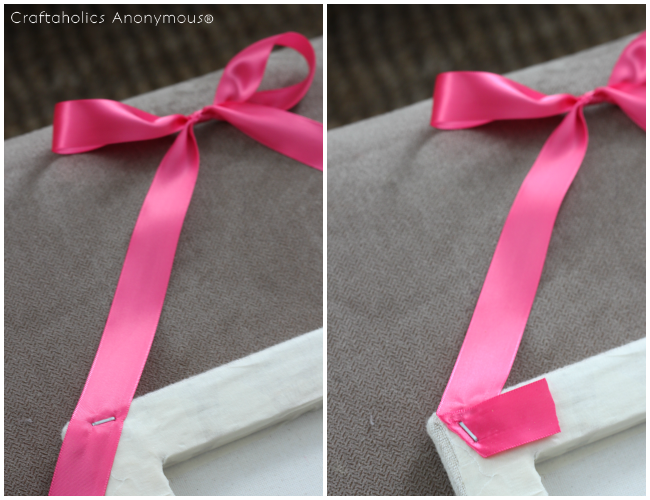 6. Fold leftover ribbon over first staple and staple again to secure extra ribbon length.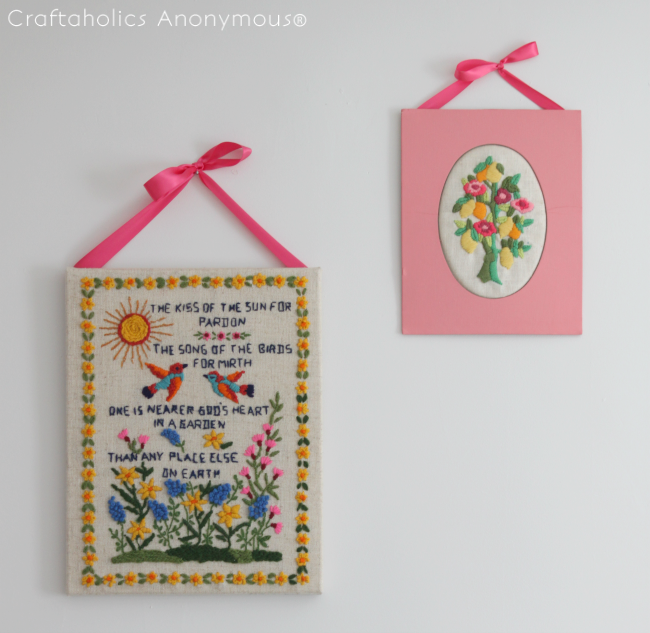 7. Hang and enjoy!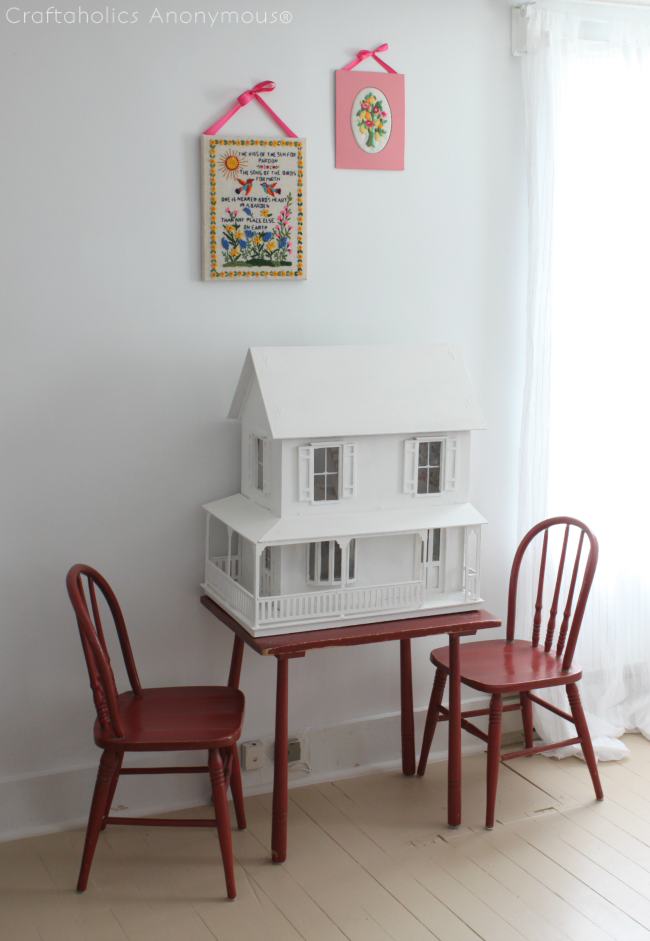 If you want to see how our collection of crewelwork comes together, you can follow our daughter's room renovation over at my blog Dear Emmeline.
So what do you think?  Do you have some crewelwork to frame or can you see hanging some of your favorite calico prints this way?
Share and Enjoy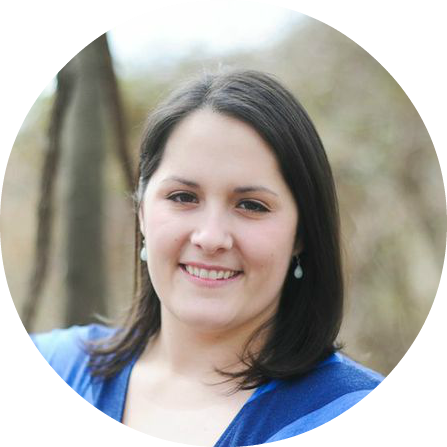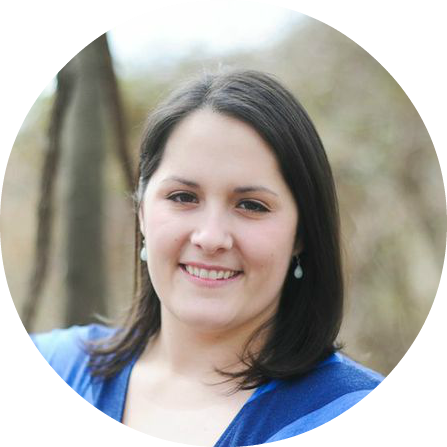 Latest posts by Jessica D (see all)