This adorable cat Halloween wreath is super easy to make and will look so cute on your front door for trick-or-treaters this year! Read on for the full tutorial on how to make this simple wreath in an afternoon!
Cat Halloween Wreath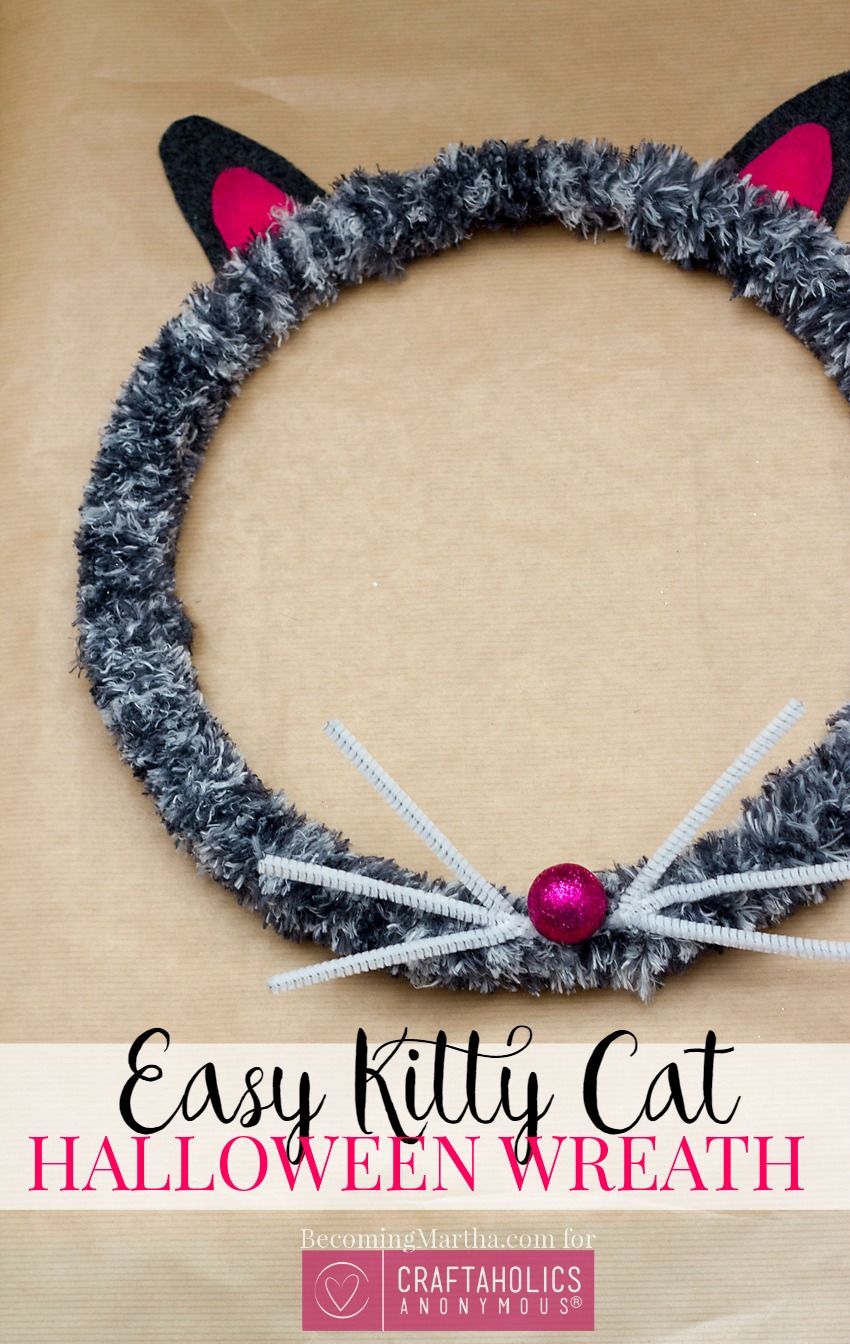 One of the fun things I've seen this year is the use of bright colors for Halloween – we've always seen bright green, orange, and purple, but this year, I've seen aqua, yellow, and even pink.  In fact, it was a pink glittered pumpkin that made me think of these little pink glittered styrofoam balls that I had leftover from last Christmas.  I decided to use it create a simple cat Halloween wreath for my front door, since we always go for cute instead of creepy.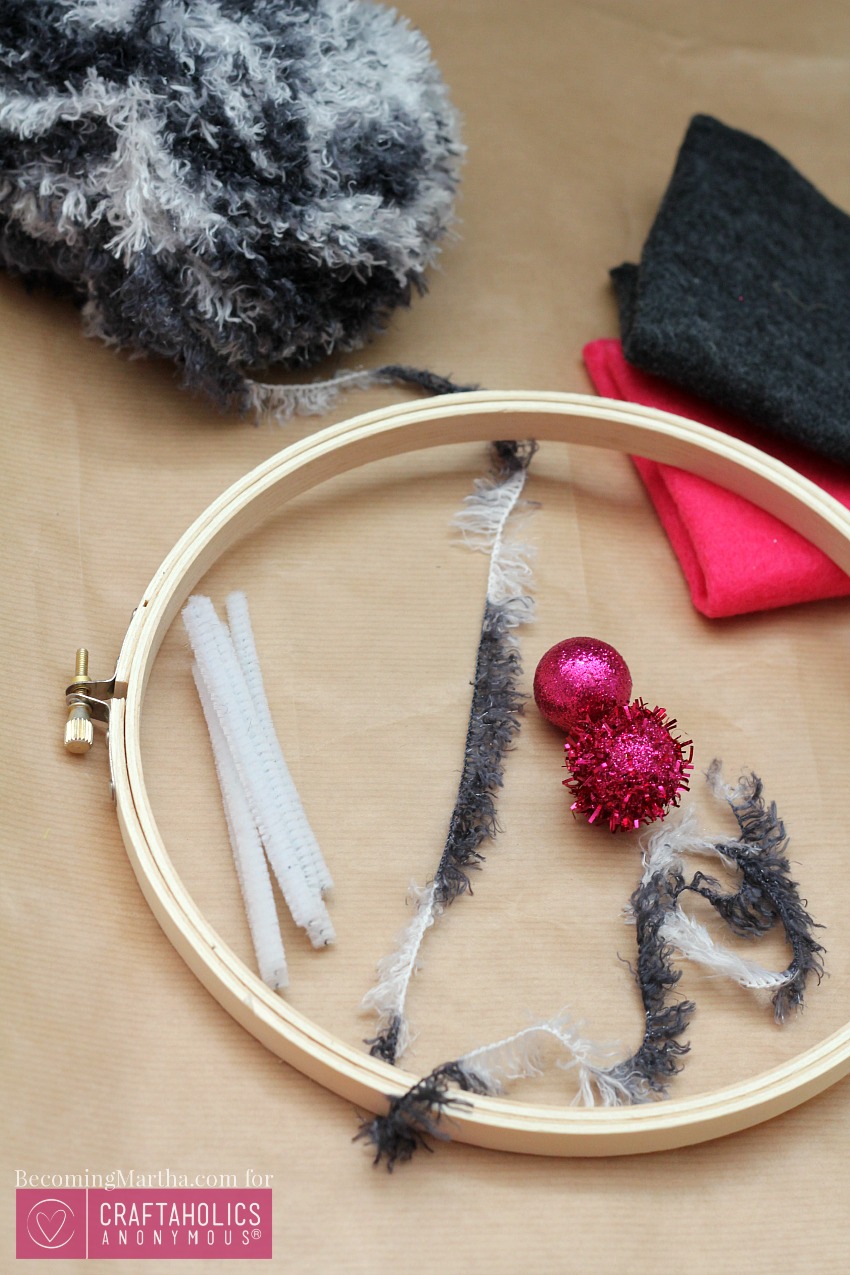 Want to make your own Kitty Cat Halloween Wreath? I promise it's super easy, and here is what you'll need:
furry style yarn
embroidery hoop
felt (black or charcoal grey and magenta or dark pink)
white pipe cleaners
glittered styrofoam balls
hot glue gun and glue sticks
scissors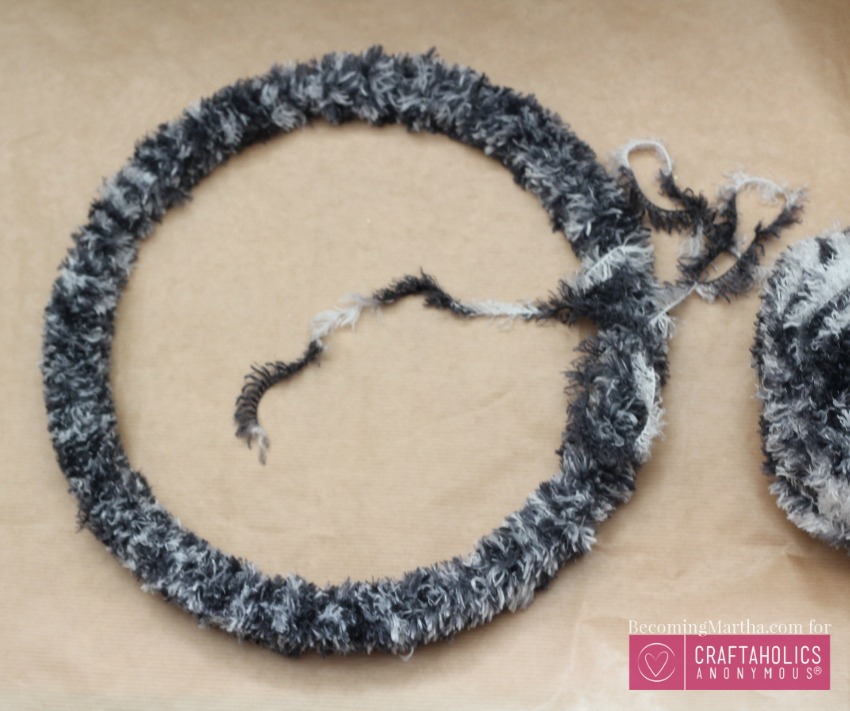 Pry or snip the closure off the embroidery hoop and glue the ends of the open hoop together.  Wind the wool around both hoops until it is completely covered.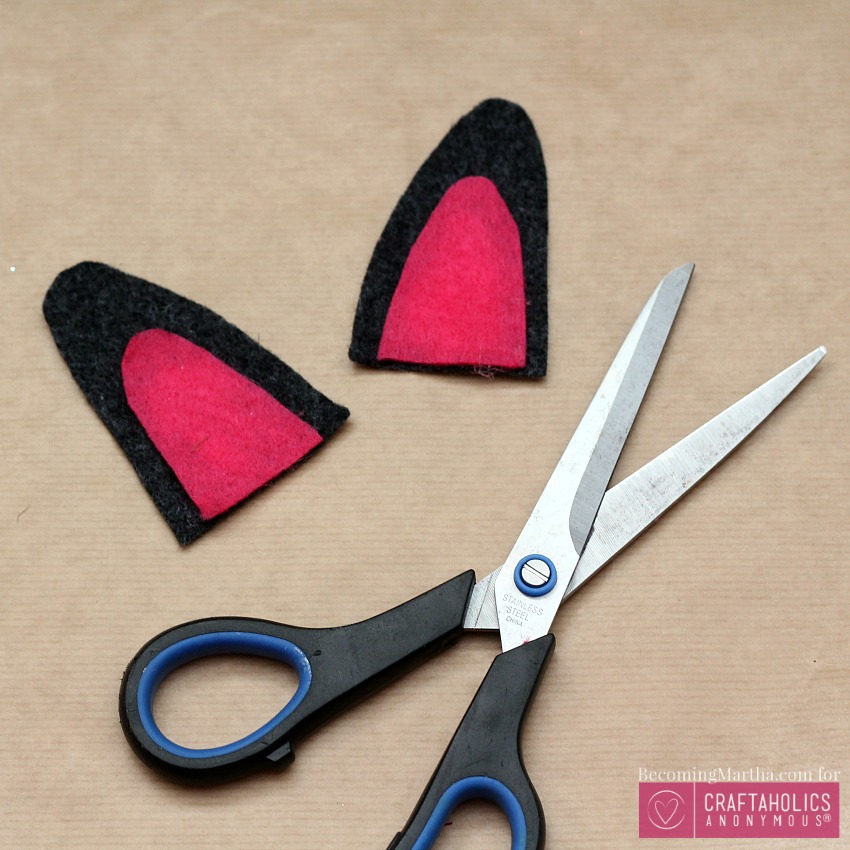 Cut an ear shape out of the grey felt.  I just eyeballed one, and when I was happy with the shape and size used it as a template for the other ear.  I also used it as a template for the pink ear insides, then cut away some of the edge so it was smaller.  Glue the two pieces together.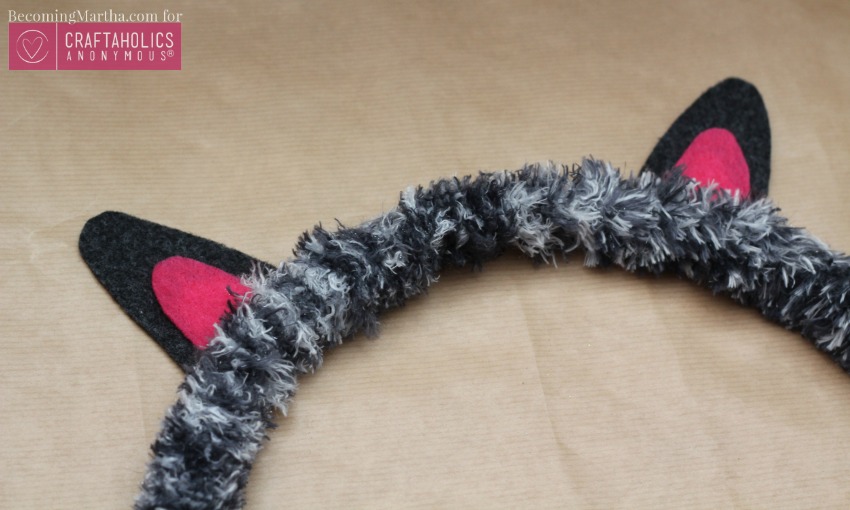 Glue the ears in place at the top of the wreath.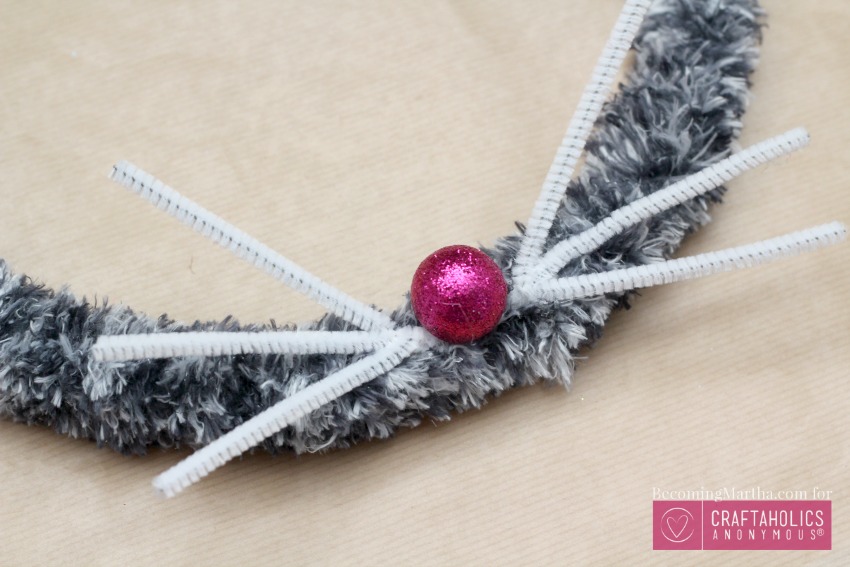 Cut the pipe cleaners into thirds, and hot glue three pieces of whiskers on the center of each side on the bottom of the wreath.  Add the styrofoam ball to the center of the whiskers for a nose.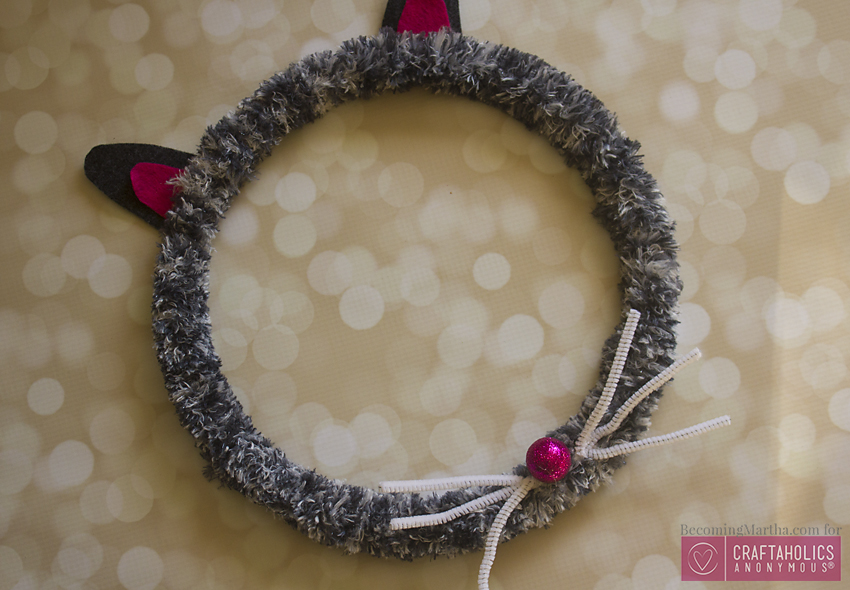 Wasn't that easy?  It's so simple, your kids can probably make their own, with perhaps some supervision and help with the glue gun depending on their age.  I love mine so much, that I think I might dress up as a matching cat to hand out candy!
Thanks for checking in with me once again, and I can't wait to share another fun idea with you next month!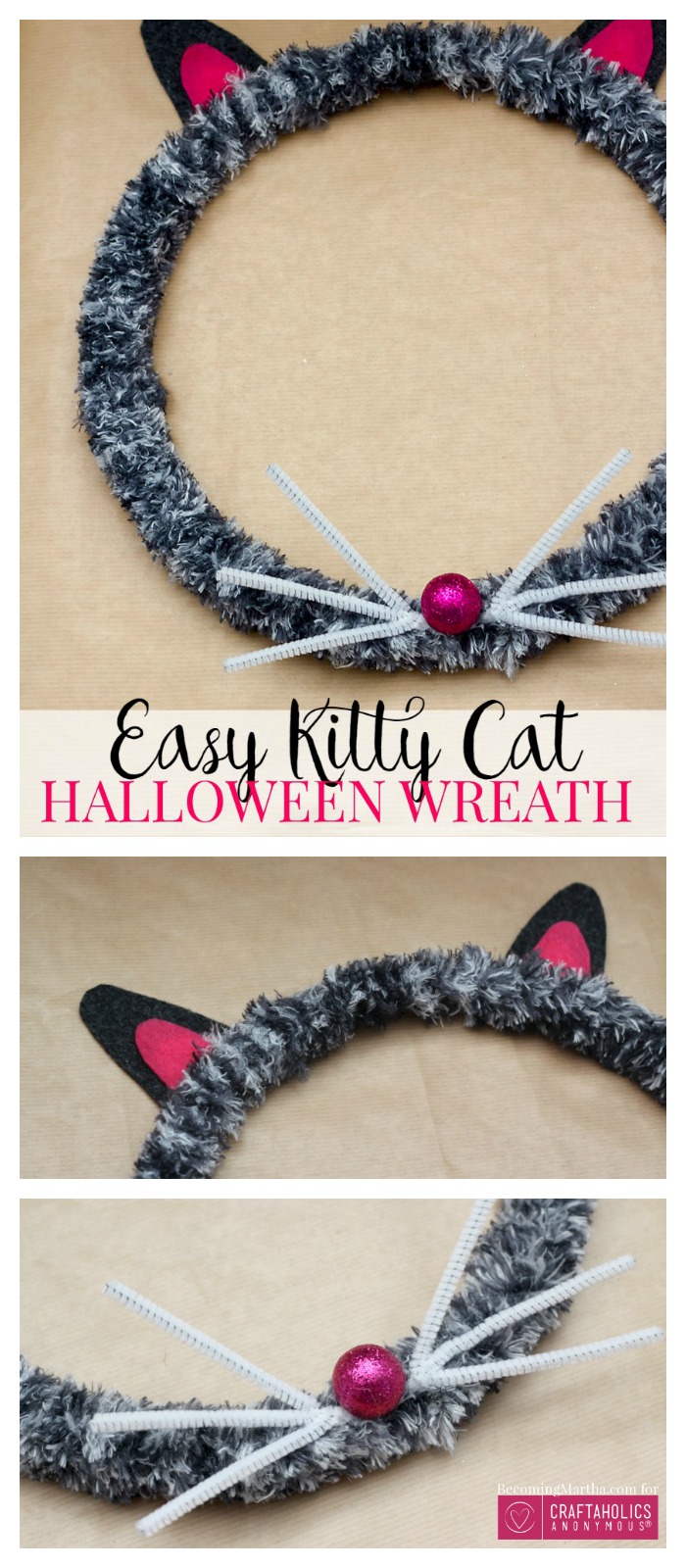 More Halloween Wreath Ideas!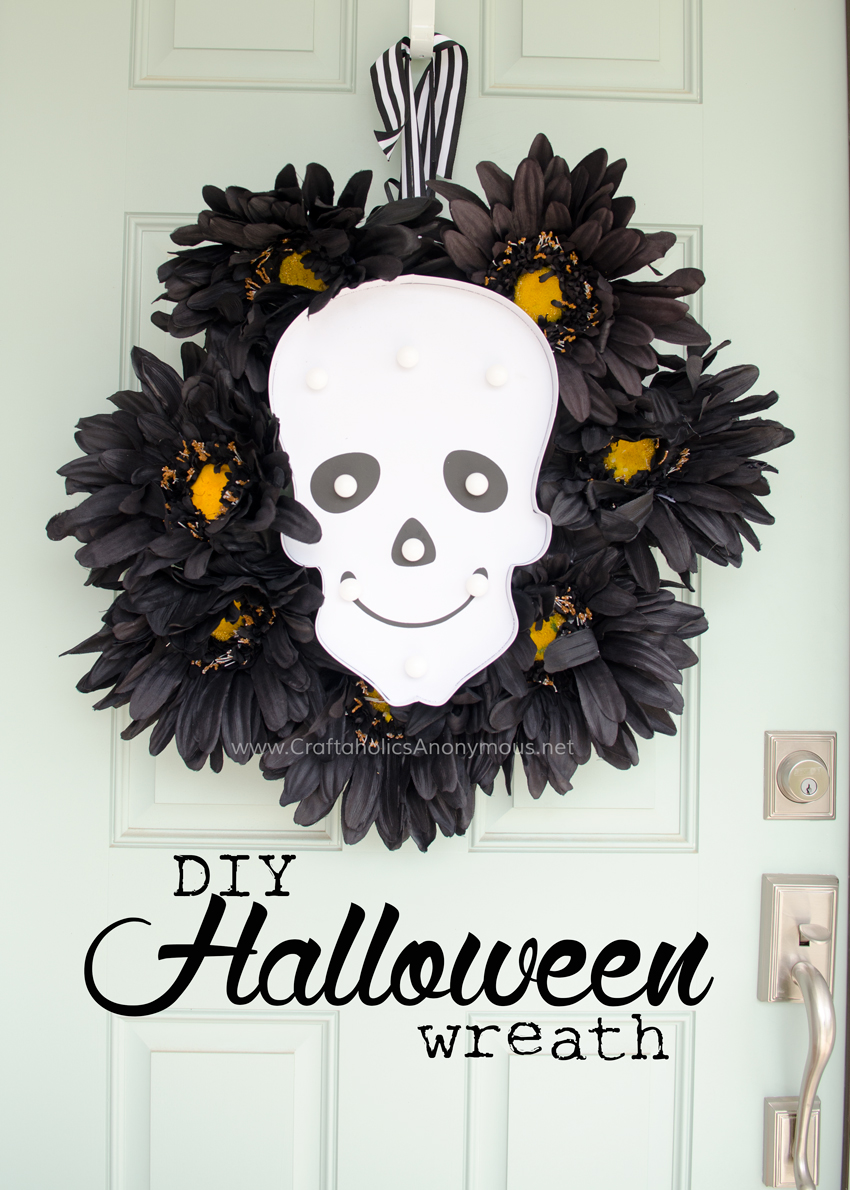 DIY Halloween Skull Wreath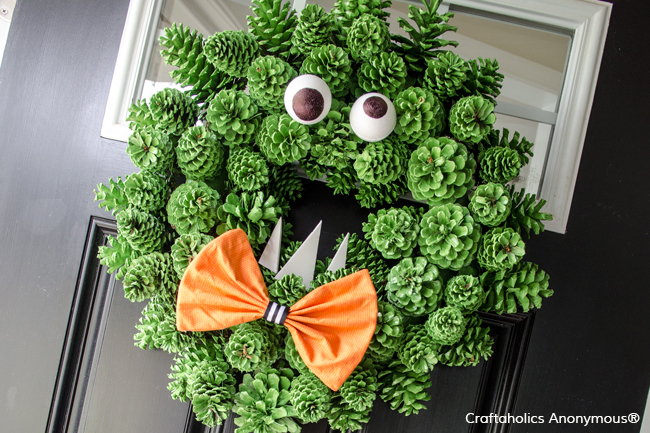 Halloween Monster Wreath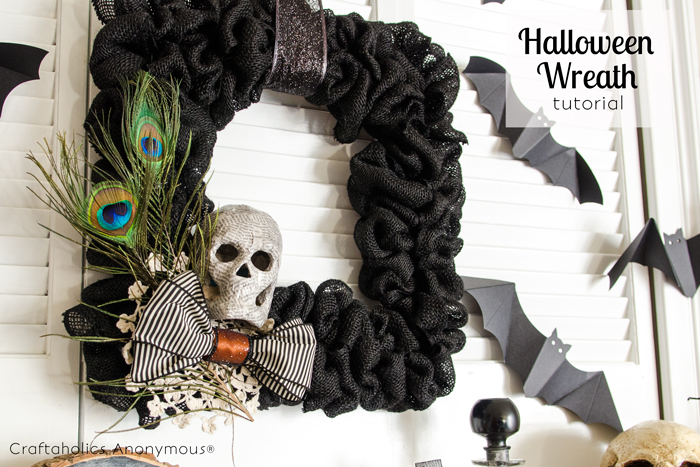 Halloween Wreath
Find more Halloween Ideas on Pinterest!
Save
Latest posts by Sarah Desjardins (see all)