'Tis the season of caramel apples! Time to sink those chompers into a deliciously gooey caramel apple. Creative Team member, Stephanie shares 6 tips to crafting the Perfect Caramel Apple! Don't you just love her pretty pictures?! -Linda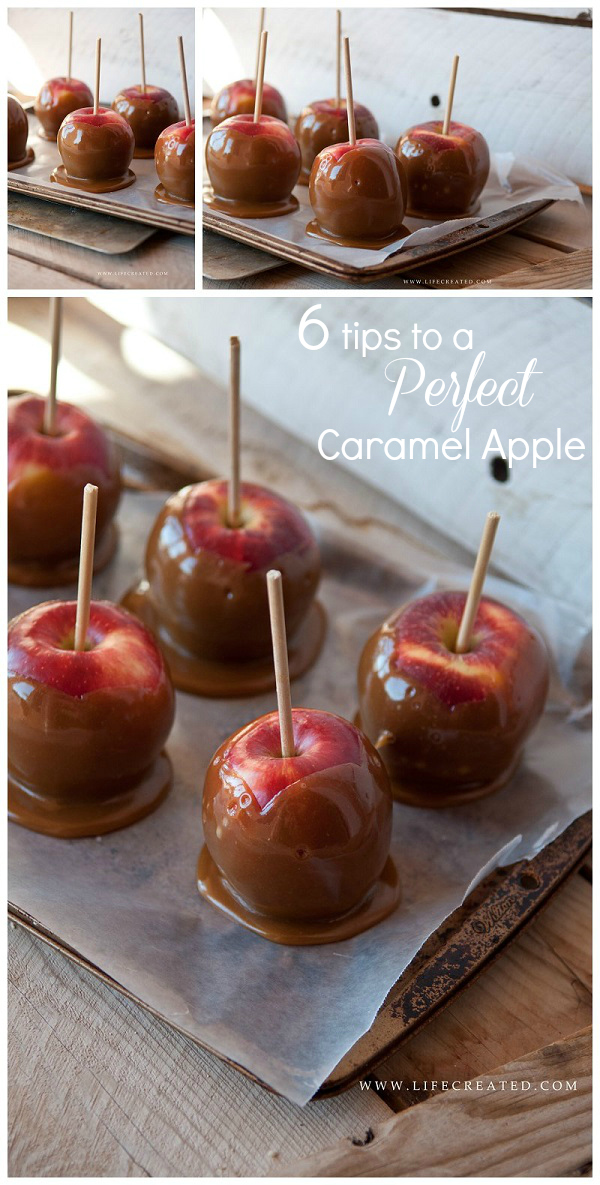 Caramel Apples
I have attempted caramel apples a few times. You may find recipes that ask you to unwrap mini caramels, or you might try to make the caramel yourself!
I have done both ways, and there are a few newbie mistakes I made along the way. Hopefully, you can find one of these tips helpful when you make yours!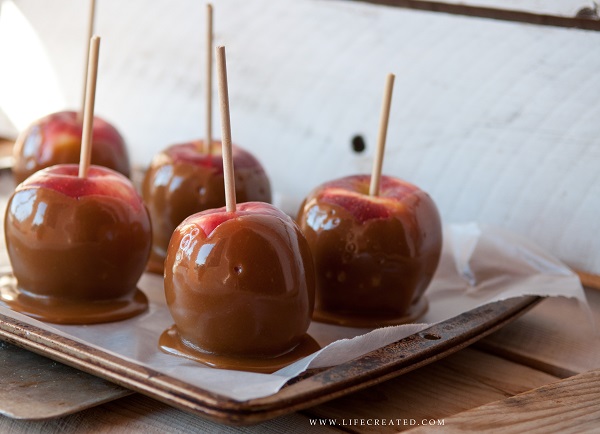 This recipe was the one I used for these apples and it was very delicious!
6 Tips for the Perfect Caramel Apple
1. Wash your apples and dry well.
Don't make the mistake I did of not drying them well. Water on the surface will prevent the caramel from sticking! Removing that wax coating on apples is also key to get the caramel to stay put. You would hate to do what I did, and have a bunch of apples sitting in a caramel puddle later on.
2. Really pay attention to your thermometer.
I read many recipes, and some tell you to let you mixture heat up to 230 degrees, while some say 250. I found the 250 degree mark worked better, but it can vary for your recipe, so pay attention.
3. Don't stop stirring.
Scorched caramel is not easy to clean up after, not to mention to smell is not good.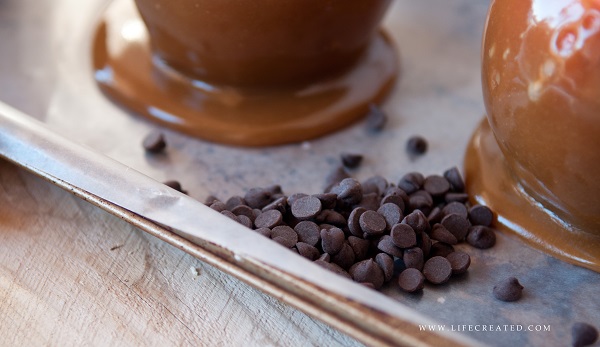 4. Have your toppings ready before you start!
We like mini chocolate chips, but these toppings are delicious as well:
coconut
nuts
m&m's
dried fruit
5. Parchment Paper is handy!
All the recipes I read/followed said to use wax paper. But I couldn't get my caramel to stop sticking to the wax paper! I found cutting individual parchment paper squares or shapes to be much easier. It also adds a little pizzazz and ease to serving your apples.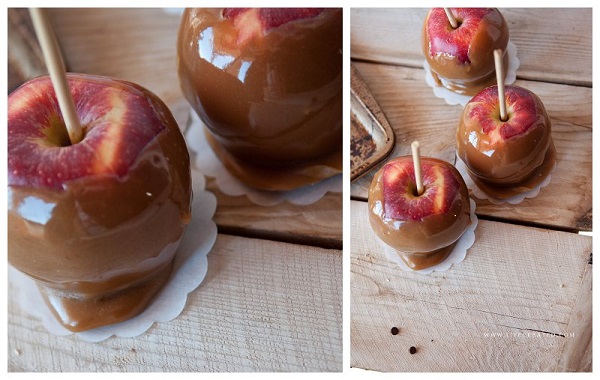 6. Let your caramel apples set in the fridge and cool.
The caramel stiffened really quickly and had a nice shine when they were done!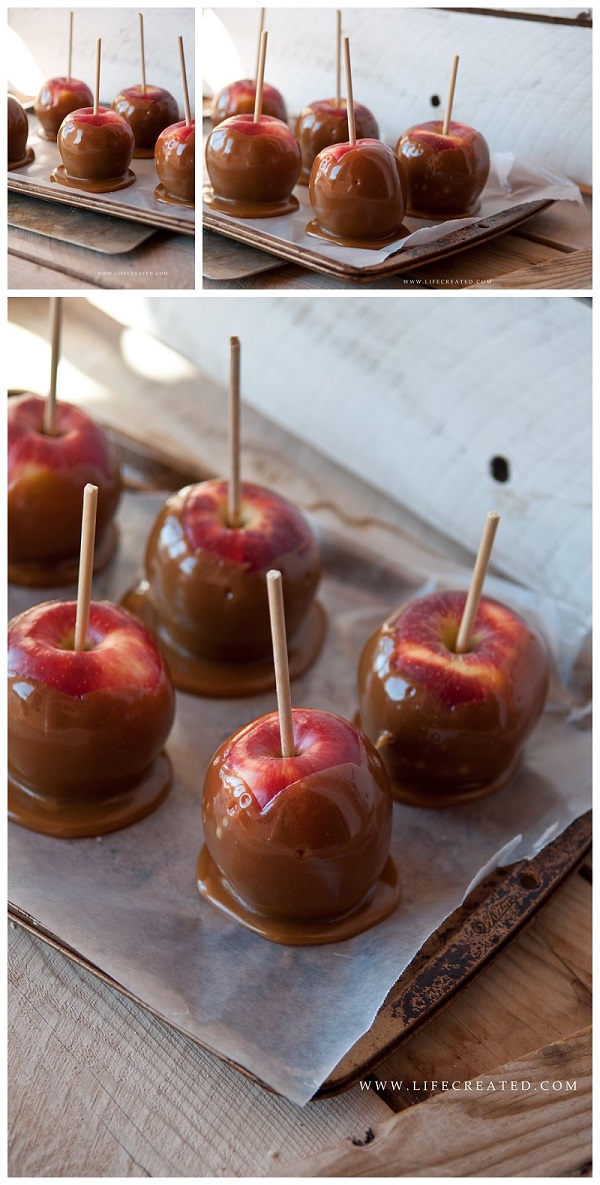 Don't forget to pin this on Pinterest!
Have you made caramel apples before? Do you have any tips you'd add to this list? 

Today is the LAST DAY for this Silhouette Promotion!
I am a mom who loves photography, crafting and anything handmade! I blog about crafting with family in mind, throughout the home and kitchen. I enjoy spending time with family and getting creative.
Latest posts by Stephanie (see all)