Valentine's Wreath on a Budget!
Looking for a quick, easy, and cheap Valentine's Craft to do with your small group, friends, or kiddos? I have a fun and budget friendly tutorial from my archives to share with you today! Happy crafting! – Linda
Check out my door decor for Valentine's Day! V-day is one of my fav holidays, for real. Anyways, this is the project I'm doing with a craft group at church in a couple weeks. This burlap wreath is really easy and cheap to make. It only costs about $3.50 to make one of these. And you can do it with red burlap as well that would be super cute. I'm all about using different colors of burlap, can you tell? haha
Supplies
Wire
Burlap, about 1/3 yard
Wire Cutters
Pliers (optional)
Scissors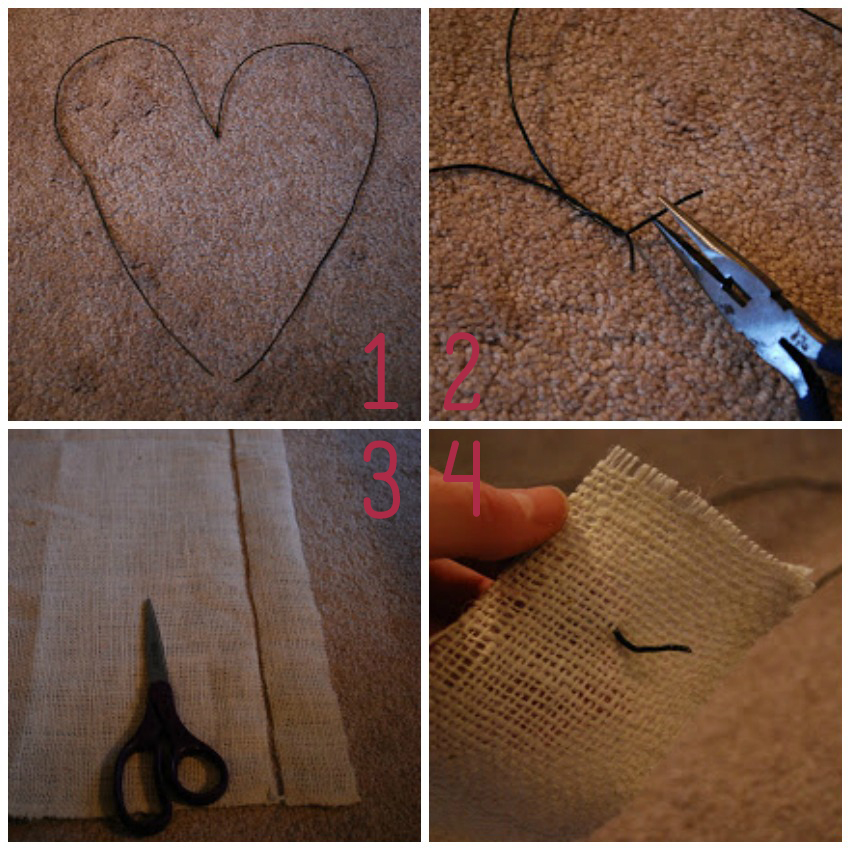 1. Using your wire cutters, cut two 18″ lengths of wire and bend into half heart shapes.
2. Use pliers to twist wire ends together. Do not twist together the bottom ends. You will do that at the end. You may not need pliers depending on how pliable your wire is.
3. Cut your burlap into 2.5″ strips.
4. Thread your burlap onto you wire.
Want to learn the secret to cutting Burlap straight and other helpful burlap tips?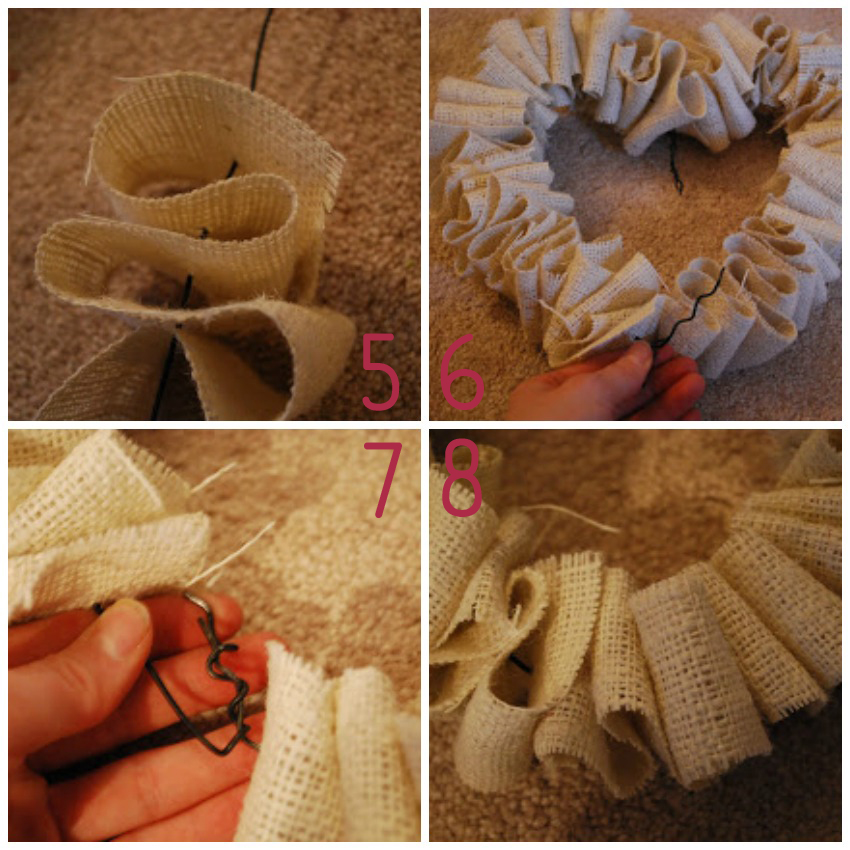 5. I threaded it onto the wire about every 3″ or so. I varied the lengths to give it more texture.
6. Add burlap until your heart looks full.
7. Twist the bottom wires together and bend back to hide the ends.
8. Rearrange burlap loops to cover the ends.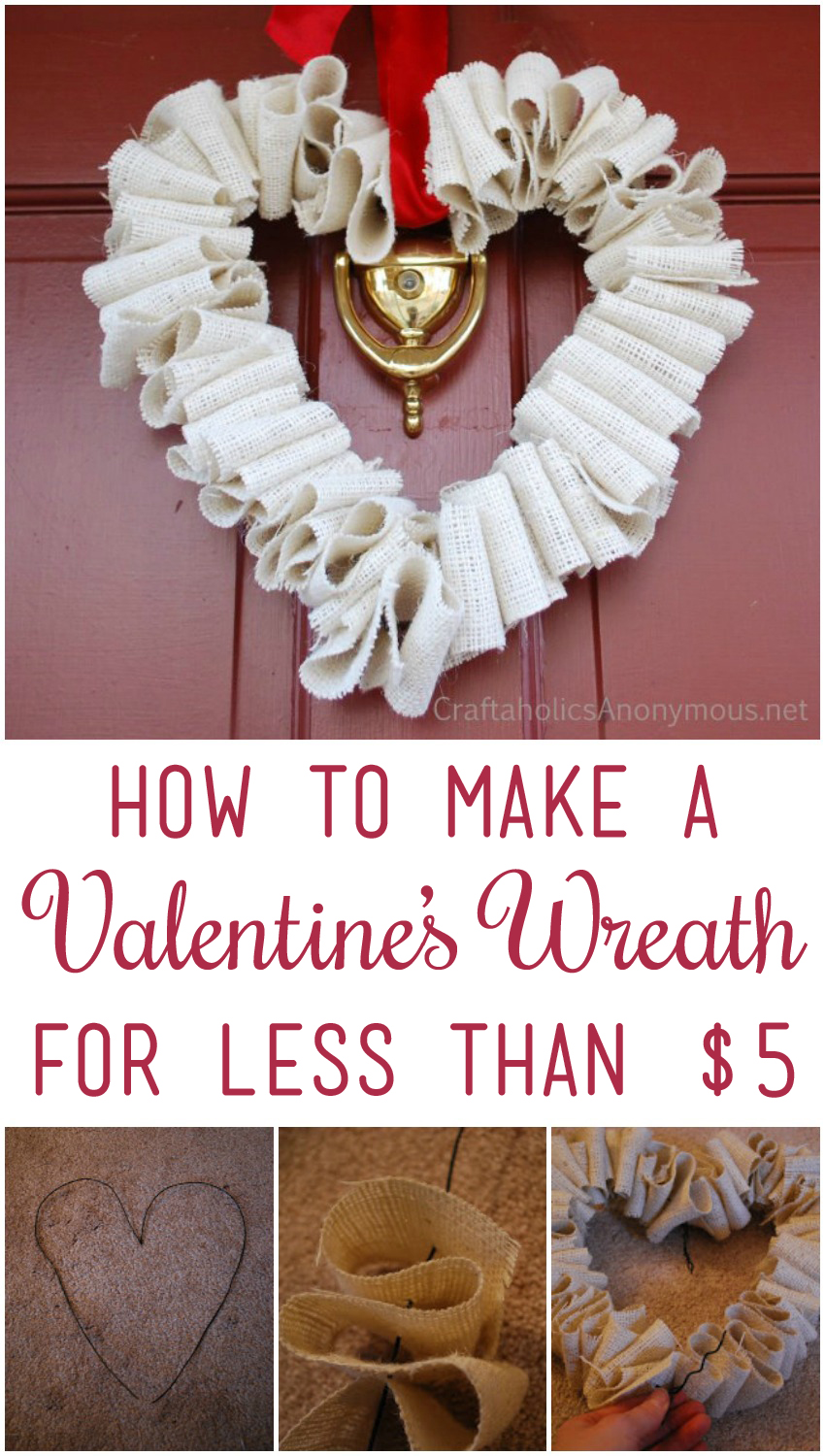 All done!
Hope you enjoyed this simple Valentines Day wreath!
Follow along on Pinterest for more Creative Valentine Craft Ideas!
Latest posts by Craftaholics Anonymous (see all)