Hey Crafters! Are you ready for Day #3 of Crafting Organization Week? I sure am! We're going to talk Sewing Cabinets or sewing desks. Sewing has grown in popularity in recent years. One of the most popular questions on the Craftaholics Anonymous® Facebook page is about first time sewing machines. I mean, what's not to LOVE about sewing?! Its one of my favorite types of crafting to do.
Where do you sew?
Now lets talk about where you sew. Is it the kitchen table? I think that's one of the most common places! But we all know how fun it is to have to clean up your half completed project just so you can feed your family dinner….or have a picnic on the kitchen floor! I know not having space for your own sewing desk, so have you thought about a sewing cabinet? If not, you have to check out The Original Scrapbox's SewingBox. This thing is AMAZING!!
Sewing Cabinet
This little fold out sewing cabinet will change your life! Hidden inside is shelves, a handy drawer, and even a fold out table that is perfect for cutting, a table top ironing born, or laying out pattern pieces. Okay, or just piling a bunch of fabric on!
The drop in for the sewing machine is pretty awesome. I didn't think I'd like it when I first got my SewingBox because I'd always sewn on a table top, but I LOVE being able to rest my arms while I'm sewing. I had no idea I'd love sewing like that! But when I sewed my last quilt top, it was a huge life saver.
And you can store a second sewing machine or serger in the bottom by your feet. My old Singer is down there right now. Someday I'll get a serger that will take its place there.
The only thing I wish the SewingBox had was a light built inside it. You can never have too much light when you're sewing! I've thought about getting a battery powered LED light to stick in there.
And here's the most brilliant feature…..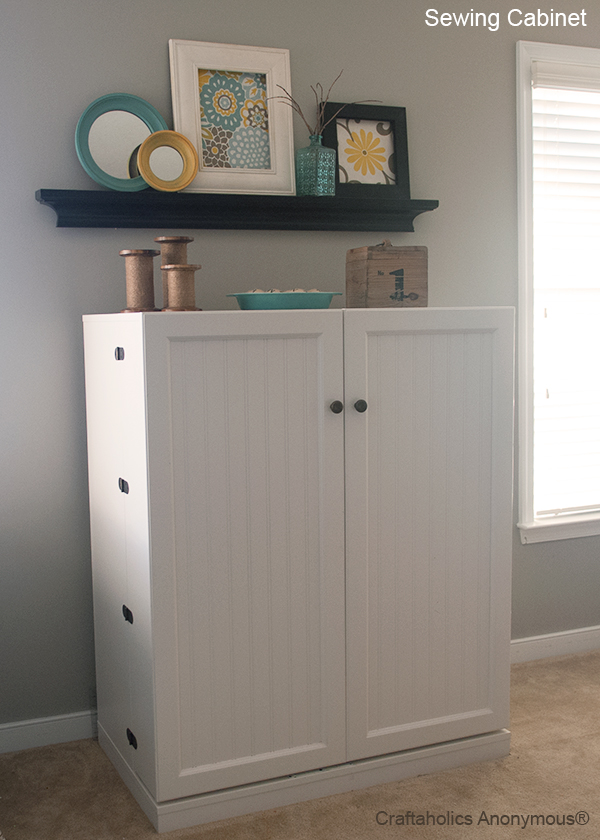 The SewingBox folds up to be TINY. So when you're not sewing, it takes up very little space. It folds up to be 39″ long by 22″ wide. You can totally fit it in a corner or even by the side of your bed!
Now I know a SewingBox may not be in everyone's budget. For years before I got my SewingBox, I found an old kitchen table at the thrift store, gave it a good makeover with some paint and sandpaper, and made that do for years. It was a drop leaf style table, so when I wasn't using it, I could drop down both leafs and it was rather narrow and out of the way. And when I was sewing, I'd put the leafs up and would have a full size table to spread out on.
So until you can afford something better, I'd recommend searching for a drop leaf table at your local thrift store. They are cheap, but will work great! You'll just probably have to give them a small makeover since most drop leaf style tables are from the 80's!
Want to see more of my craft room? Click here! 
What do you sew on? Do you have any tips on Sewing Tables or Sewing Cabinets? I'd love to hear!
happy crafting,
Linda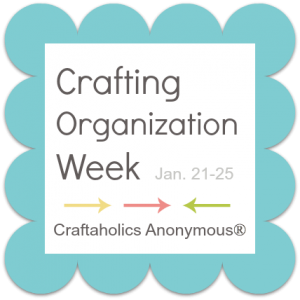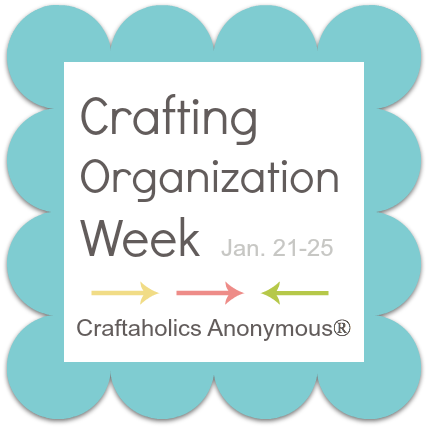 Did you miss the first 2 days of the Crafting Organization Week? Here's what you missed!
Day #1: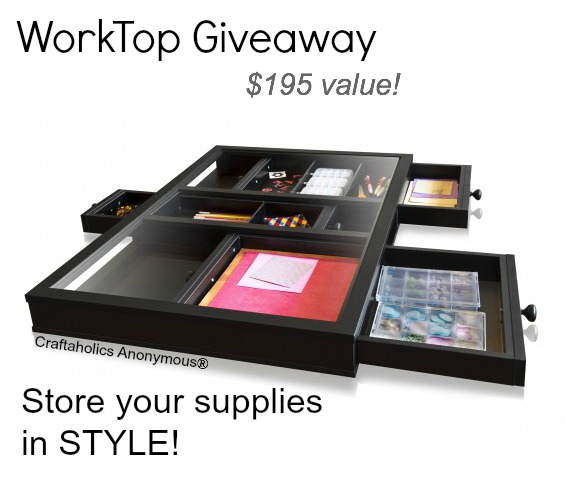 Day #2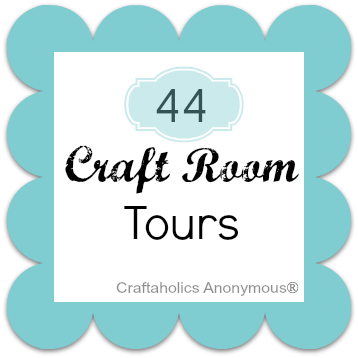 Links to 44 Craft Room Tours: The comprehensive list of craft rooms and creative spaces featured on Craftaholics Anonymous®!  There are 44 different spaces that are all different sizes and budgets. It is definitely a huge resource to anyone planning their current or future craft space! Don't miss this post!

Hi! I'm Linda, the craft addict behind Craftaholics Anonymous®, a craft blog. Crafting is cheaper than therapy, right? When I'm not DIYing something, I can be found taxiing around our 4 crazy kids or working out. Or shoe shopping... because you can never have too many shoes! Happy crafting! ♥