Katie from the Creative Team is here to share an easy Candy Kabob St. Patrick's Day craft idea! enjoy! -Linda
St. Patrick's Day Craft
I'm not one to usually celebrate St. Patrick's Day because I have childhood memories of being pinched for not wearing green (does anyone else hate that tradition?!). However, there are some green candies out there that I just. can't. resist. I decided to share my candy love with a few favorite co-workers. Read on to see how to make these sweet candy kabobs for an easy St. Patrick's Day craft!
Supplies: bamboo skewers, plastic treat bags that fit over a skewer, marshmallows, green and white candy melts, candy in green wrappers, edible grass (optional), green cardstock, ribbon or washi tape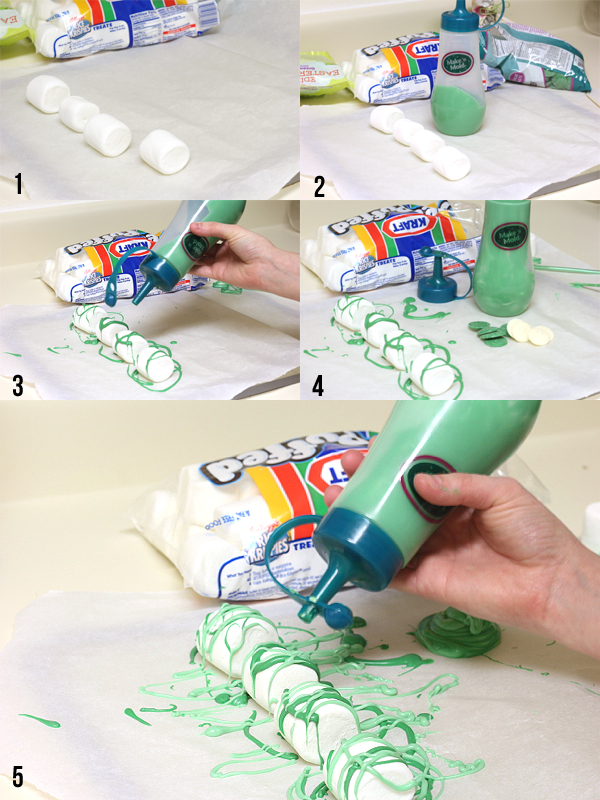 Step 1: Lay your marshmallows out with one long side facing up. I did this on parchment paper, which made for super easy clean-up.
Step 2: Heat some green candy melts according to the package instructions. I started with a small amount of candy melts and added more as I needed them. I heated mine in a candy-making squirt bottle in the microwave, which was perfect for the next step.
Step 3: Using a bottle, fork or spoon, layer the green melted candy on the marshmallows using a back and forth motion.
Step 4: After you've done the first layer, add several white candy melts to your current green mixture and follow the package instructions for melting. I added more white than green to achieve a mint green color. I just played with it until I was happy with the color.
Step 5: Using the technique from Step 3, add a layer of mint green candy on top of your marshmallow. Let the marshmallows cool completely (I let mine sit for 5-7 minutes).

Step 6: Create a small pool of candy melt and dip the top of your marshmallows in. Let cool completely (these took longer than the first marshmallows).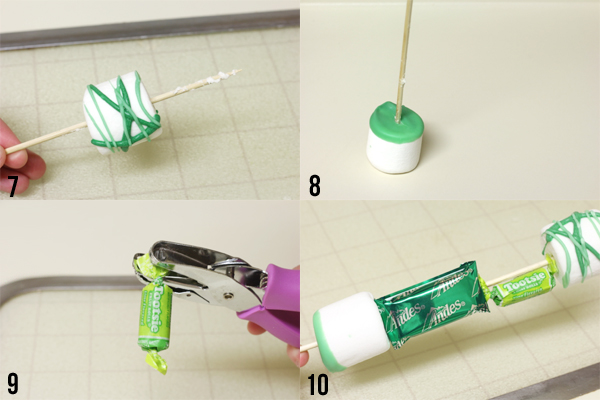 Step 7: Use a couple of extra skewers to create holes in your marshmallows. This way some of the extra fluff will come off and when you put the marshmallow on your real skewer, it will slide on cleanly.
Step 8: The top-dipped marshmallows take a little extra care to create pretty holes. I did squish a couple of marshmallows by using too much force to create a hole (guess I'll just have to eat those so they don't go to waste! ;) ). Using slight force and patience, start skewering these marshmallows from the top while they sit on a hard surface.
Step 9: Punch a hole in either end of your wrapped candies.
Step 10: Slide all of your candies and marshmallows on a skewer.

Step 11: Cut a piece of green card stock to fit inside your treat bag. I did it .5 inches thinner and 2 inches shorter than the treat bag. Looking back, I would probably cut them a bit wider in the future.

Now you just slide your skewer in and embellish! I found this edible grass in the Easter candy aisle at Target. How cool, huh? I used that to embellish inside the bag and I used washi tape to finish the whole thing off. This seems like a lot of steps but I set this up assembly-line style and knocked it out pretty quickly. Plus it is fun and you get to sneak candy along the way.

For my sugar-avoiding co-workers, I wrapped up these cute clover straws from Target's $1 section.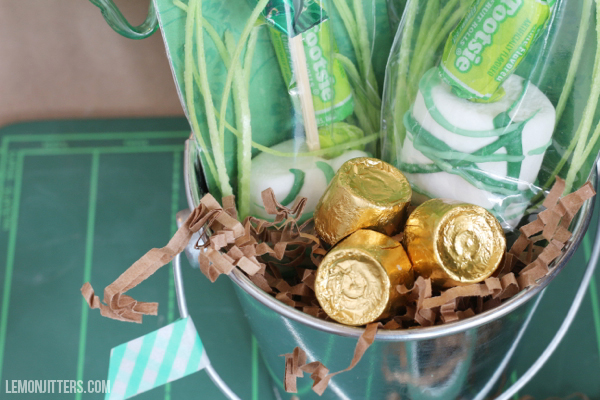 I had to add some Rolos to my setup because I love Rolos and they make for a nice nod to the pot of gold reference. I ate most all of the Rolos by the end of this project. Whoops!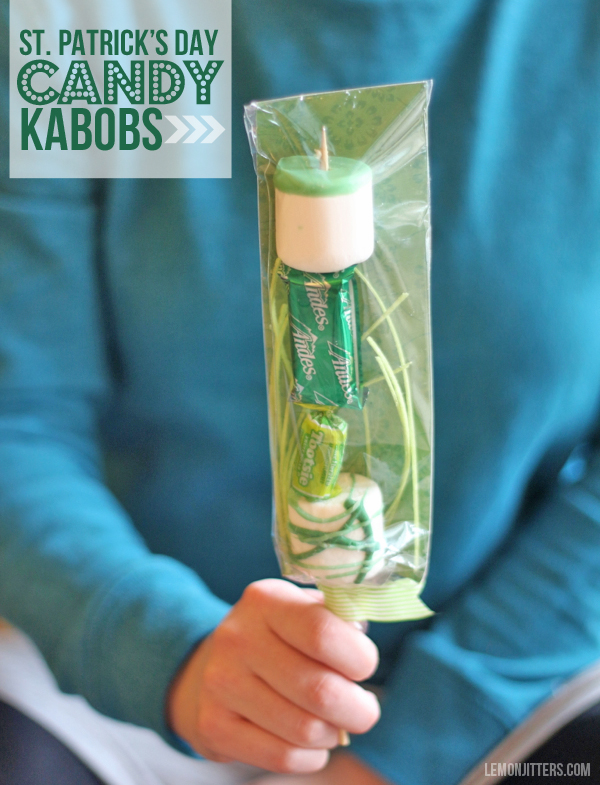 Do you have any favorite green-wrapped candies that I could add to the skewer?
Thanks for stopping by today!
happy crafting,
Katie
Only 2 days left of the Silhouette's March promotion!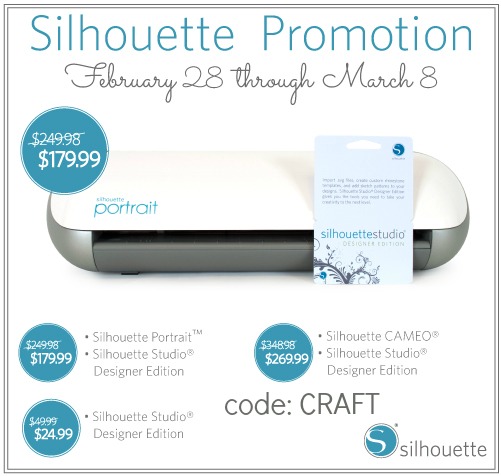 For more St. Patrick's Day craft ideas, follow Craftaholics Anonymous® on Pinterest!
Latest posts by Katie Wade (see all)