Katie, a member of the 2013 Creative Team, shares a fun tutorial today for a Mini Memory Album! This makes a great gift or a fun way to remember a trip! Enjoy! – Linda
Mini Memory Album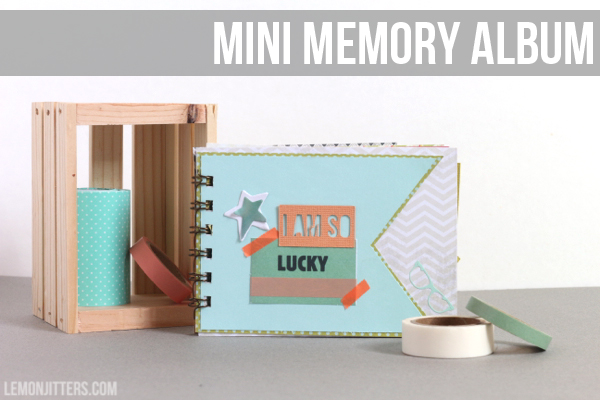 My husband and I celebrated our 2 year anniversary this month! I made him a little memory album with some quotes and memories from the past year. It is a fun and sweet way to show you care. Follow along for the step-by-step how-to.
Supplies: cardstock, Silhouette Cameo, tape, embellishments and optional: binding tool/spiral binding wire

Step 1-3: Create this library pocket file with your Silhouette cutting machine. Set the dimensions to 9.69h x 4.96w. Make as many as you'd like to include in your memory book.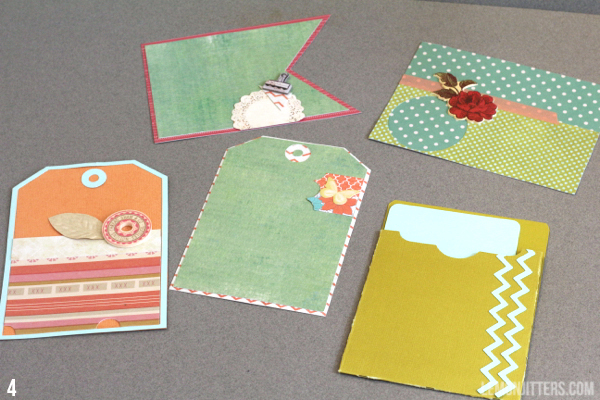 Step 4: In addition to the library pockets, I cut out various shapes and embellished each one. I cut out shapes that were about the size of the library pocket once it is put together. So most of my pages were about 3 15/16 inches x 5 3/8 inches.

Steps 5-7: There are many binding methods you could use but I chose to use my binding tool. Just place each page into the tool individually and line it up according to the instructions. Pull the handle back and voila!
TIP: When punching your binding holes in the library pockets, make sure you take the card out before you punch the holes.  Otherwise, once you bind your pages, the card will permanently stuck in the pocket. Not that I would know from experience or anything. ;)

Step 8: Determine how long your binding wire needs to be and snip it accordingly.
Step 9: Place each page onto the binding wire.
Step 10: After the book is set up the way you want it, place it front-down into the binding machine and squeeze it together (follow the instructions on your machine).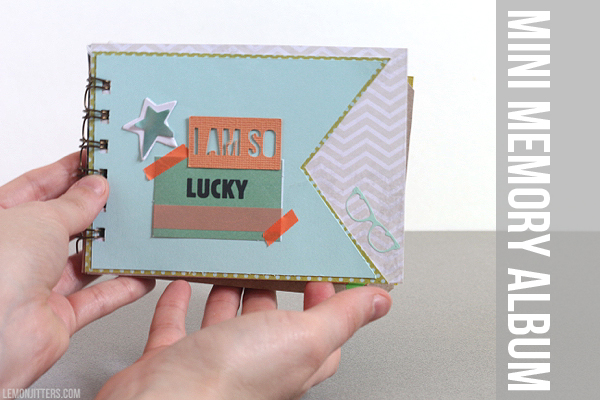 I had so much fun making this! I stayed with a peachy/light blue/green color scheme. I kept it somewhat simple because my husband isn't one to appreciate embellishments. So I plan to make one that is more elaborate.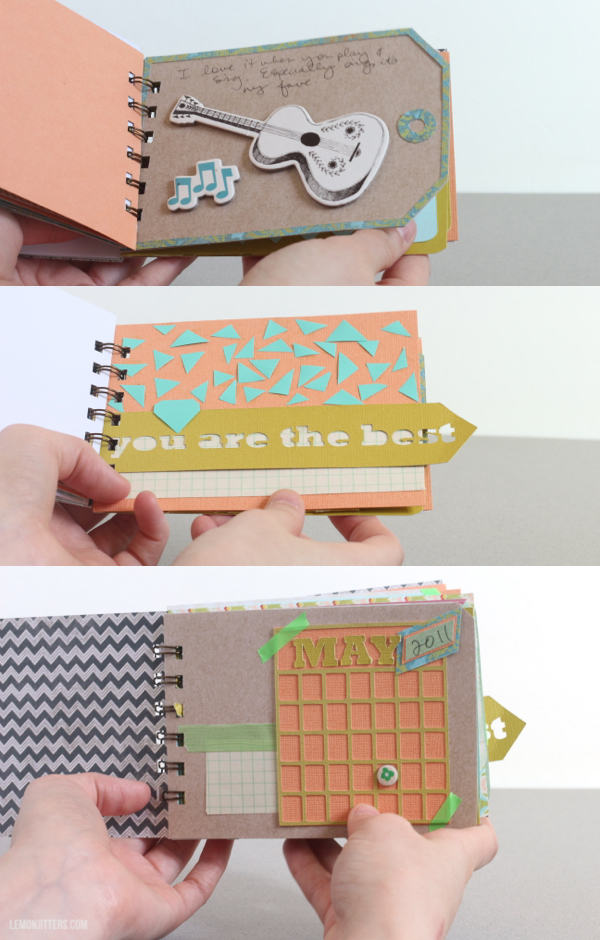 Here are some of the pages. I used my Silhouette Cameo to cut out the basic shapes for most of the pages and to cut out some phrases.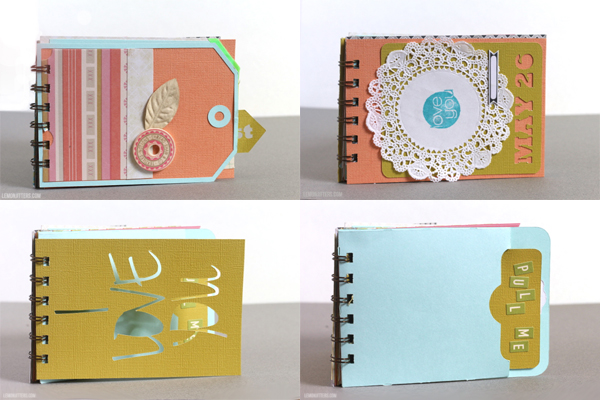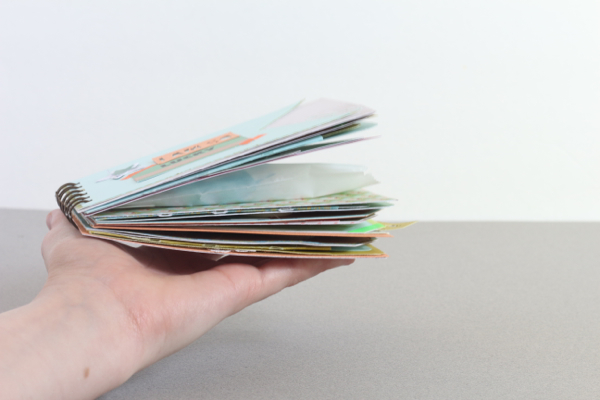 One page has a glassine envelope with a piece of candy in it (and a little note about an inside joke with the candy). That page caused the book to look a lot thicker than it is. But you can make the book pretty thick – just adjust how tight you make your binding wire (again, your binding machine should have instructions for that).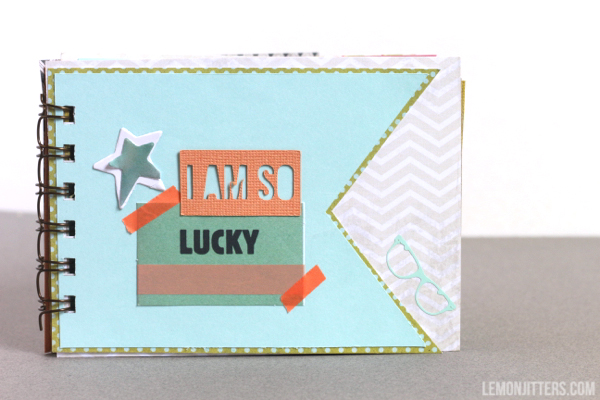 What other occasions would you use this idea for? Maybe for a baby shower present?
Happy crafting,
Katie
Google Reader is going away! Make sure you follow along with Blog Lovin' so you don't miss any crafty ideas!
Share and Enjoy
Latest posts by Katie Wade (see all)