Holiday Thank You Card
We send thank you cards all year long for many occasions. But for Christmas, I like to make a special card like this holiday thank you card. This year's card has a small forest of winter trees, some snowflakes and the Thank You message at the bottom of a snowy hill. As the patterned papers give a little hint of the just ending holidays, this card reinforces those warm feelings of family and friends.
For my holiday thank you card, I used two patterned papers from the 12 Days of Christmas Pad from Graphic 45.
Free Download:
Winter Holiday Thank You Card SVG Cut File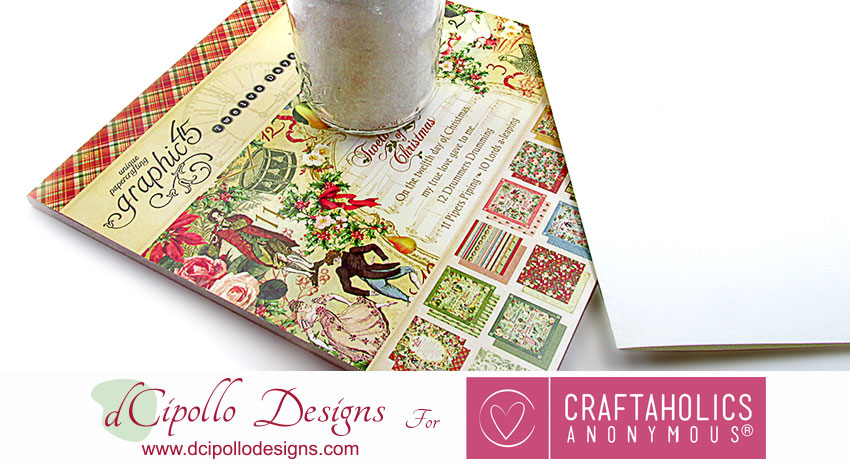 Supplies:
White Card Stock
Faux Snow or White Glitter
Graphic 45 Twelve Days of Christmas Pad at Amazon.com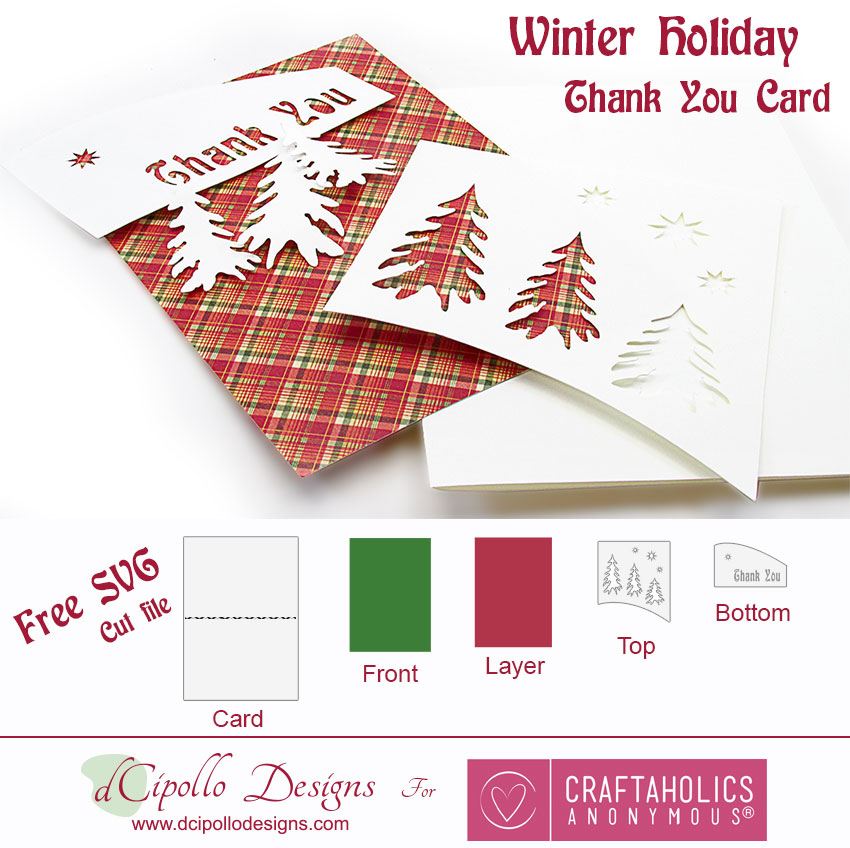 CUT WITH YOUR SILHOUETTE
Open the SVG cut file into your Silhouette.
Remove all but the Card cut line from the cutting area. Cut one of card stock. When folded, this will be the base of the 5 x 7 inch card.
Replace the Card cut line with the Front cut line and cut one of patterned card stock. This will cover the front of the card.
Replace the Front cut line with the Layer cut line and cut one of patterned card stock. This pattern will show through the die cut areas.
Replace the Layer cut line with the Top and Bottom cut lines. Cut one each from white card stock. Save the medium and small cut out trees.
ASSEMBLE THE CARD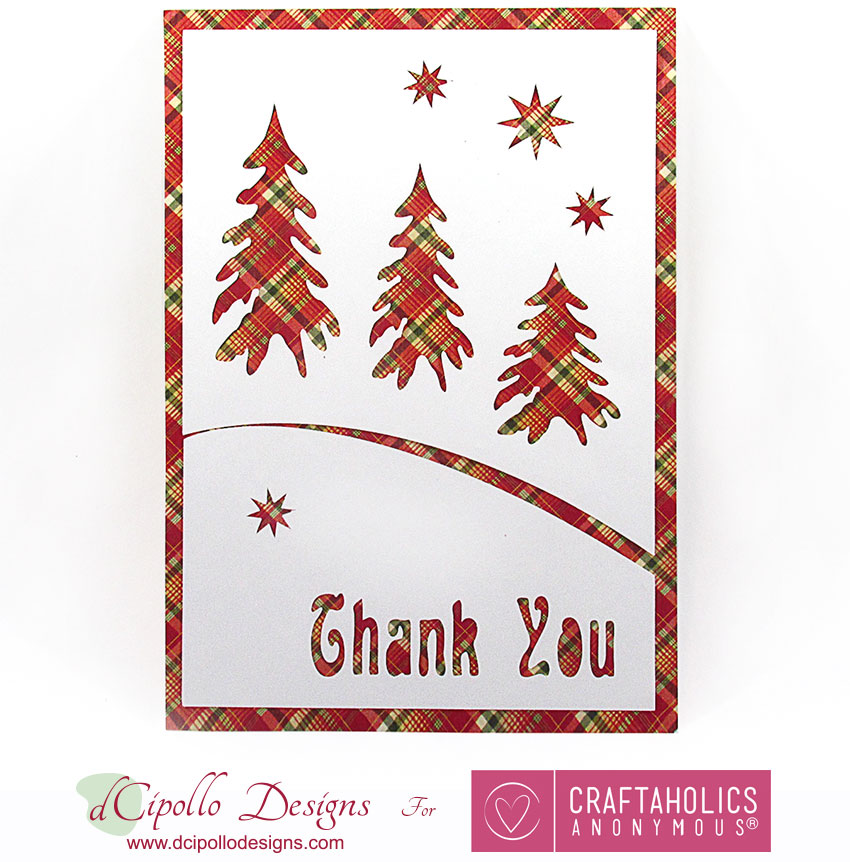 Glue the Top and Bottom pieces over the Layer piece, leaving an even border around the edge.
Glue faux snow or white glitter on to the medium and small cut out trees.
To complete the snow scene, glue the two trees on to the front of the card, placing the bottom of the trees above the Thank You message.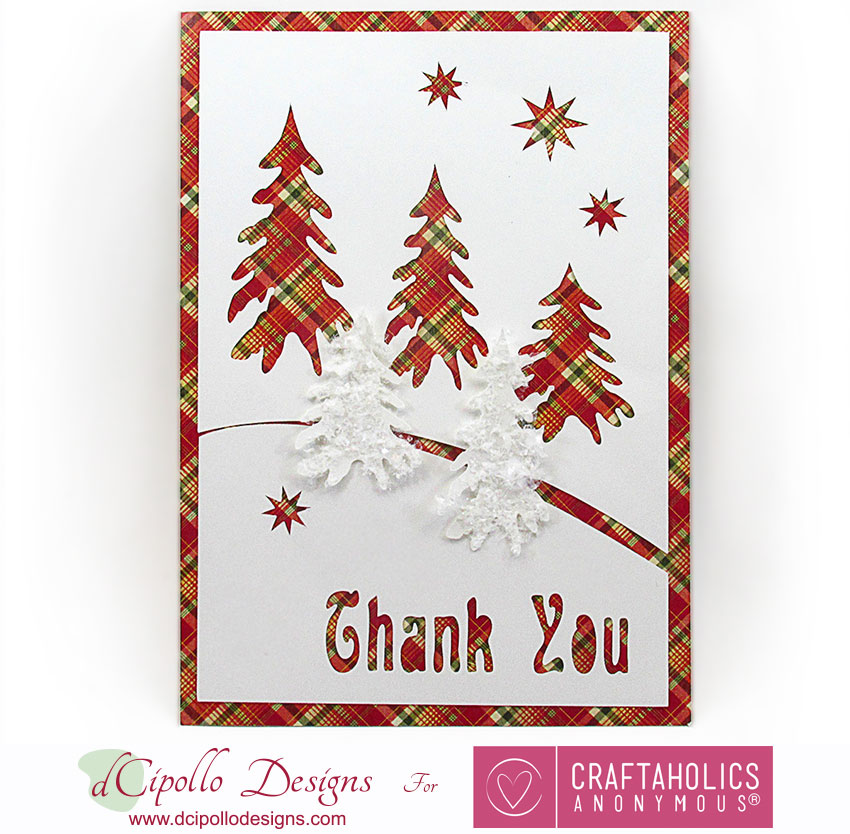 Glue the snow scene over the Front layer of the card.
Glue the finished snow scene on to the 5 x 7 card base.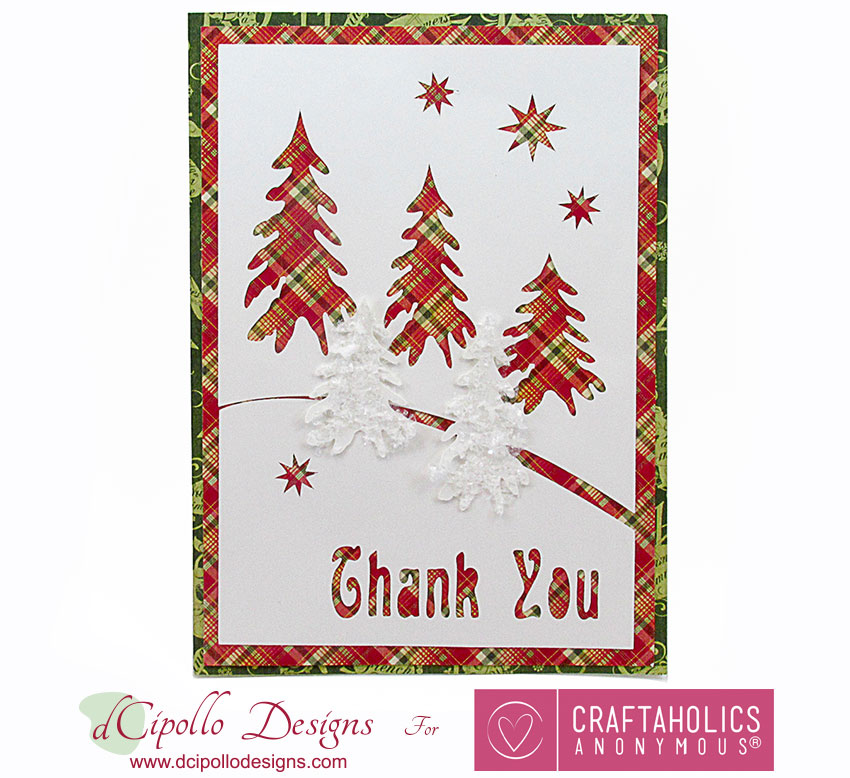 Hope that you enjoyed the project. Come back soon! More SVG cut designs available at dcipollodesigns.com.
Find more note cards: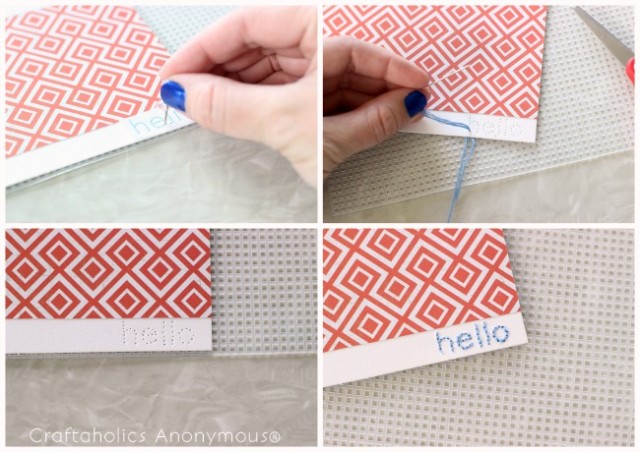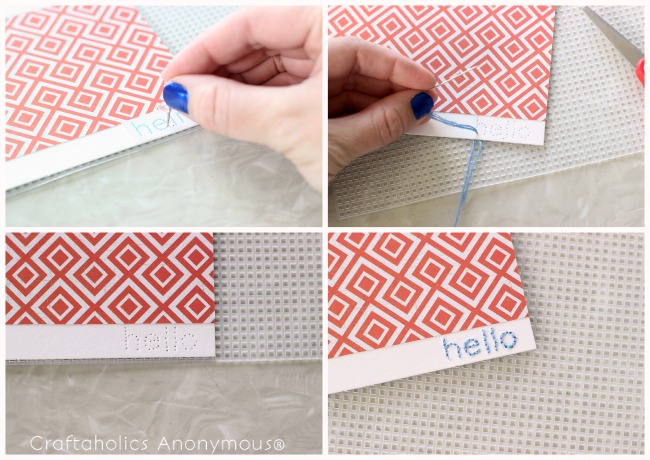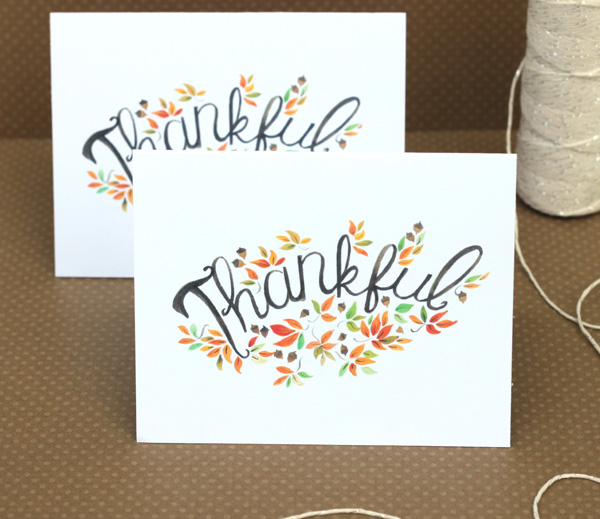 Save