Fall is a wonderful time of year to sit back and reflect on your many blessings. Kori is here to share her talent of illustration and design with us again. I love it when she stops by, don't you?! And I'm completely in love with her gorgeous watercolor fall thankful card she's sharing today! Download your copy of this beautiful card at the bottom of the post! Enjoy! -Linda
Thankful Card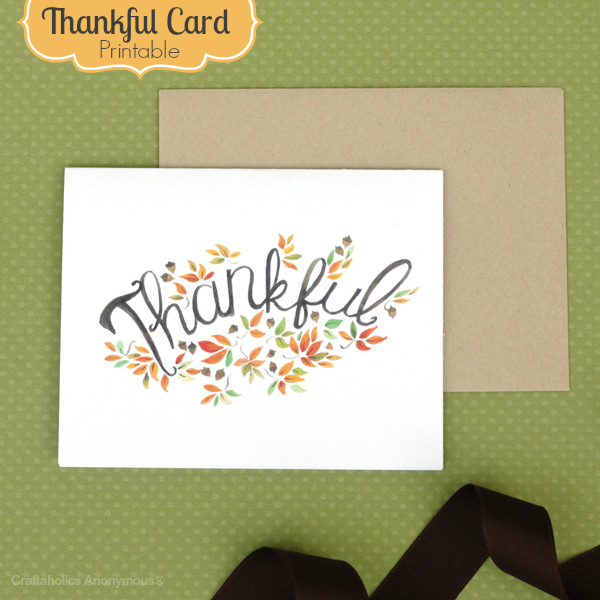 This is the season for being thankful. Thankful for all of the blessings that come into our lives, big and small. Thankful for family and friends, thankful for quiet moments and ones that are loud with laughter. Thankful that the Pumpkin Spice Latte is back…you get the picture! I decided that it would be fun to share free thankful note cards for you to use this fall. It's perfect for saying thank you for a dinner invite, a gift, or just for saying thank you for being in my life (PS people LOVE getting notes like that!).
I love printable thank you notes, as I usually find that I am out of note cards when I sit down to write one. So these are fantastic! You also only print 2 at a time, so you can print just what you need! This past long weekend, we walked around some of our little locally owned shops and into a paint shop. I eyed the set of watercolors on sale for about 4 seconds before snatching them up and bringing them home! I am so glad that I did, as I have been able to transform some of my illustrations in a way that my old watercolor set just wouldn't do! I started painting and this "Thankful" design is what emerged. I just couldn't wait to make it into note cards for you!
Fall Thank You Card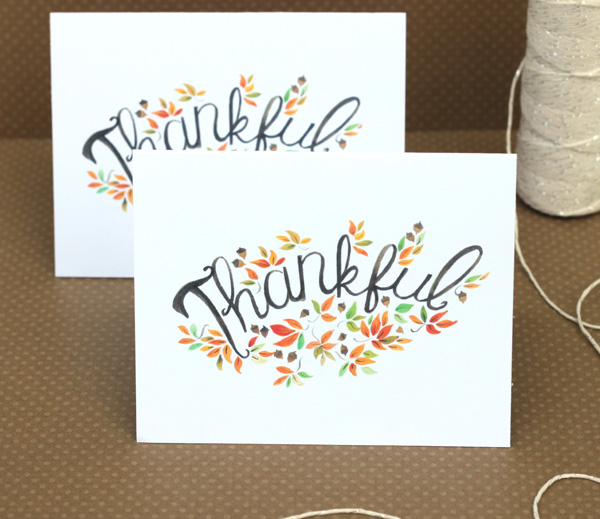 These cards are so easy to make. You simply print the file, cut it into 2 folding cards, and then fold each, or use a scoring blade like I did to create the fold for your cards. The final size is 5.5″ x 4.25″ so they are the standard note card size and fit perfectly into size A2 envelopes.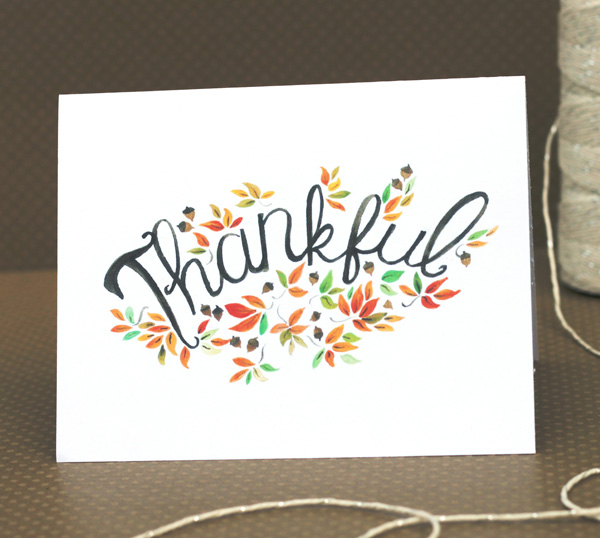 Click HERE to DOWNLOAD your free Printable Thankful Note Cards!
I would love to hear what you think! Would you like to see more watercolor printable downloads in the future?