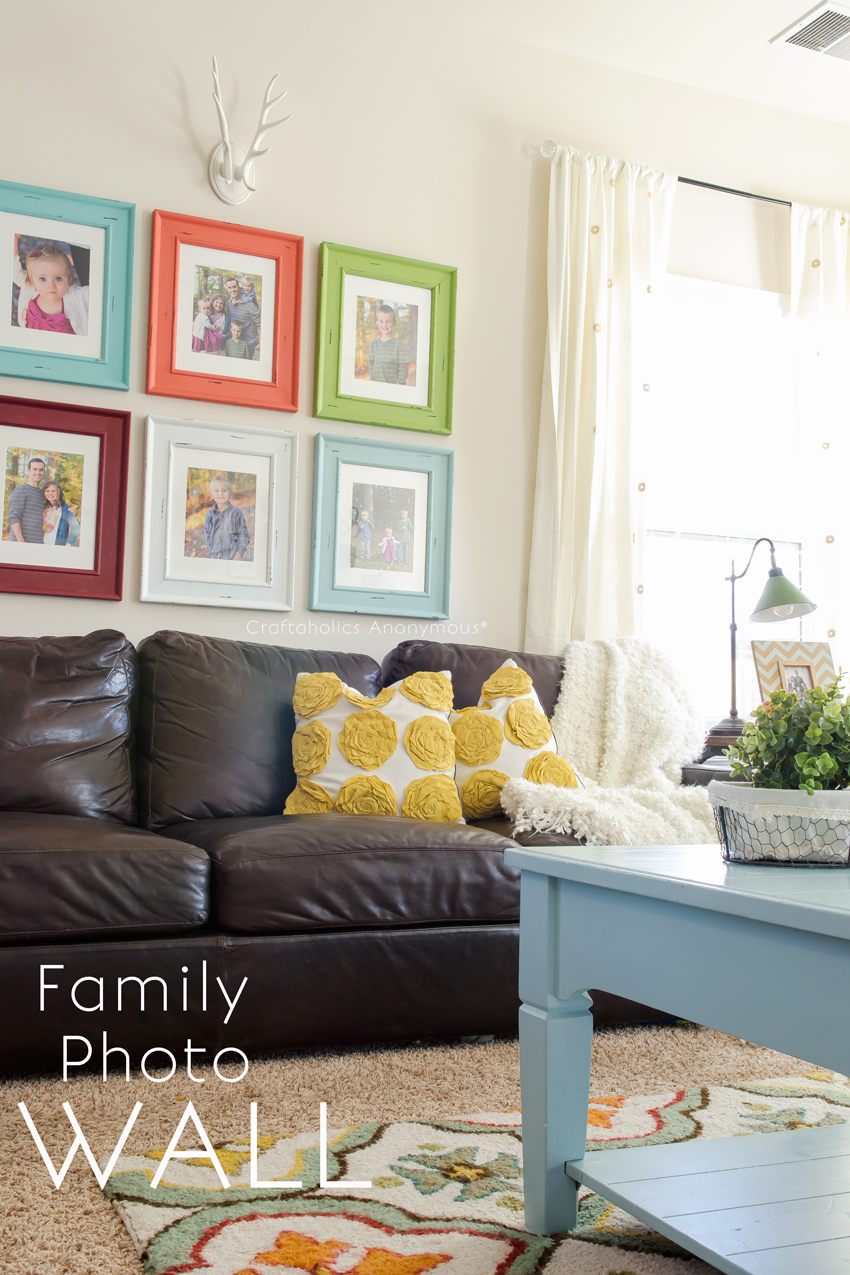 My Family Photo Wall
After posting this Instagram, I am happy to report that I am not the only one that finds pretty picture frames at the store, hangs them up, and then proceeds to stare at the beautiful, pseudo model family portraits that come with the frames for, oh about 6+ months before deciding I need to do something about it!
Or else give the models names and adopt them into the family. That always an option too. haha!
But yeah, thanks for making me feel a little more normal. I am so glad I am not alone in this weird, creepy, picture-frame-model-adopting ordeal.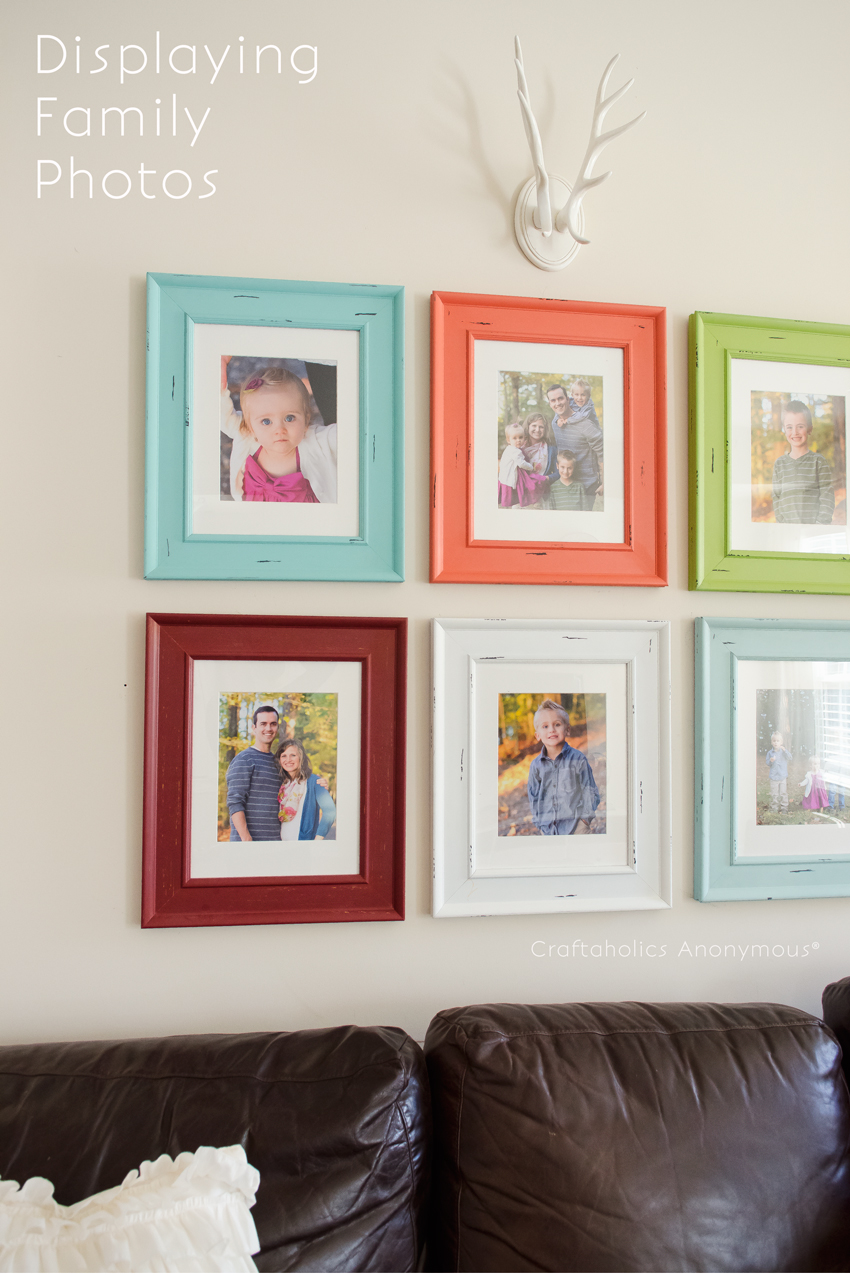 Well, after that Instagram, I finally decided to get my butt in gear and print my most recent family portraits. I actually never did print last year's family portraits. 
That's how awesome I am at procrastinating. 
And then Kristen emailed me about this fun series around this same time, so I really had to get going!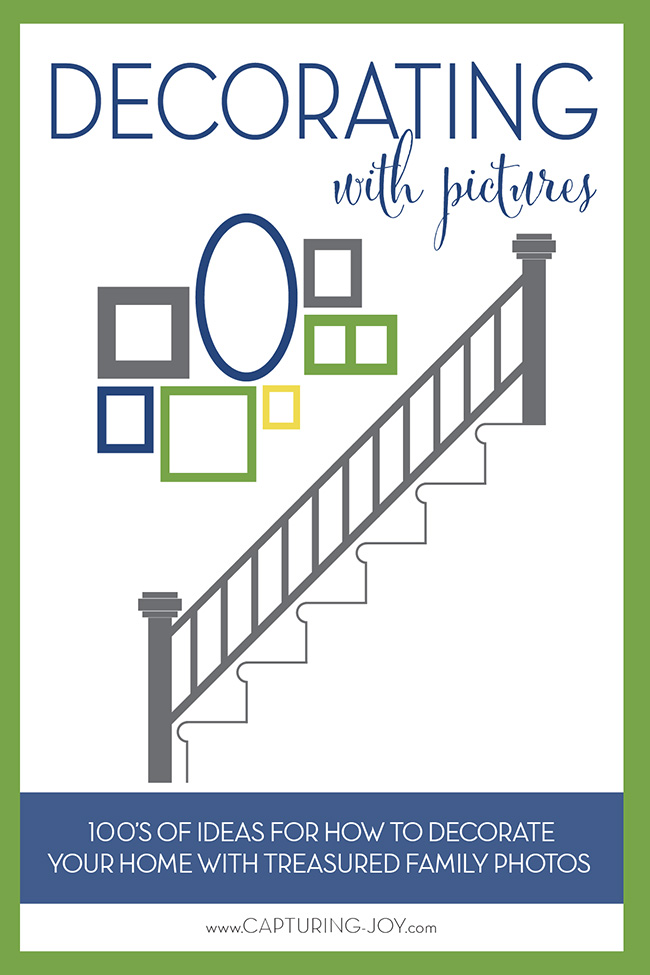 Then my favorite online photo printing site had a sale on prints and it was like the stars aligned.
It was finally time to print my family pictures! haha
I am so glad I finally did though! They look fantastic in my cute new, colorful picture frames!
And staring at my beautiful kids faces is so much better than those strangers!
I love decorating with family pictures, but sometimes, its just an easy thing to put off for a long time.
Decorating with family pictures always makes our new homes, feel like home. We moved last summer and after putting up our family pictures, our house turned into a home.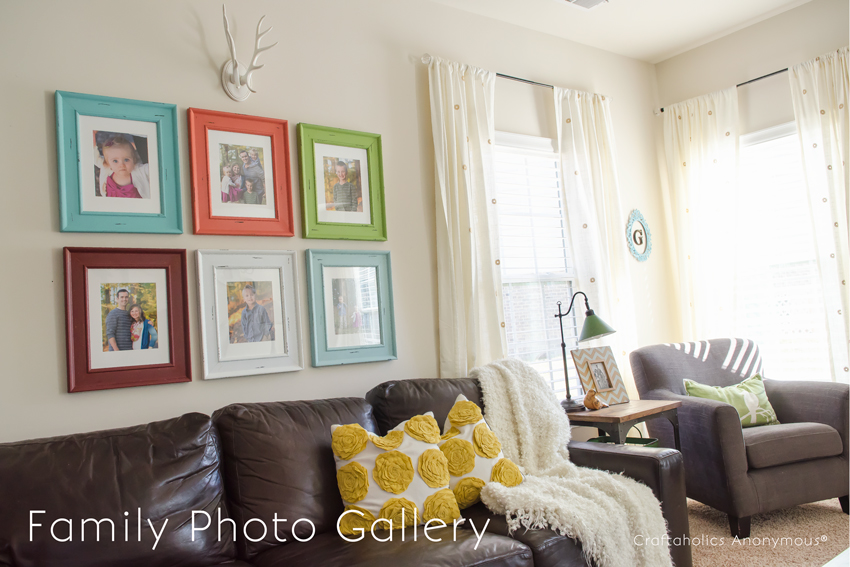 Anyways, I hope this inspires you to print off those pictures and get them into the frames that are already on your wall!
Or print the pictures and then hang the frames.
Either way works just fine! ;)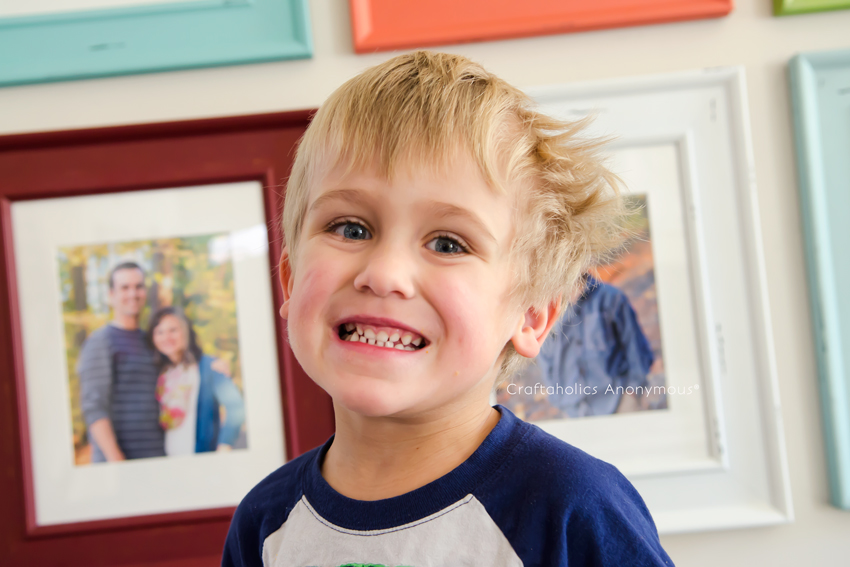 This little guy saw me taking pictures and so, of course, he wanted this picture taken too!
And then he tried to take over my photo shoot! Kids are fun, aren't they?
Thanks for stopping by today!
Have a Craft Question? Post it on our Facebook page and get Answers! 

Hi! I'm Linda, the craft addict behind Craftaholics Anonymous®, a craft blog. Crafting is cheaper than therapy, right? When I'm not DIYing something, I can be found taxiing around our 4 crazy kids or working out. Or shoe shopping... because you can never have too many shoes! Happy crafting! ♥