This post is brought to you by Scotch®. All opinions are 100% mine. I received free product to try.
Fall Watercolor Art for Kids
My boys LOVE to paint! We seriously go through paint like its candy around here. Not sure if its because its messy that they like this form of art or what. I am all about encouraging their artist endeavors so we paint frequently.  I have found that watercolor paints seem to last the longest. Plus I think watercolor paints are the prettiest washable paint :)
For fall, I decided to do a little fall painting with my 4 year old preschooler while his older brother was at school.
For this project, you will need: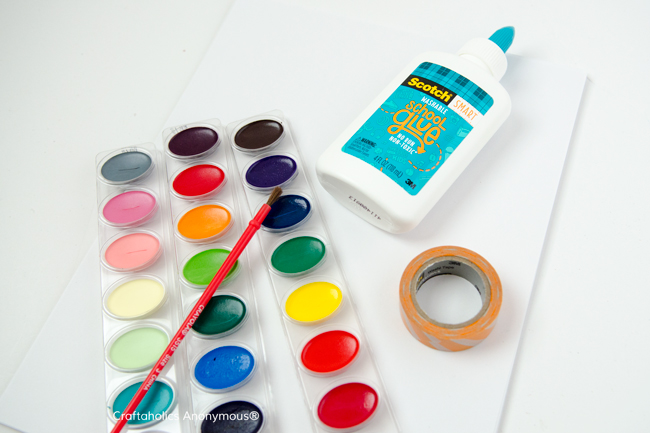 Fall Kids Art
Supplies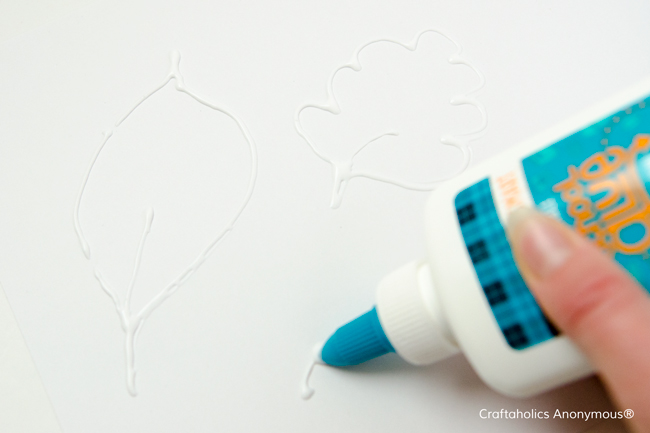 1. First I doodled fall decals on the white paper using the Scotch® SMART Washable School Glue. I let my little guy doodle some too, although his ended up looking like tornados. haha! And thank heavens for the washable aspect of the glue!
2. Lay the sheet flat and allow the glue to dry overnight or about 3-4 hours depending on the humidity of your home. Just make sure the glue is all the way hardened before you paint.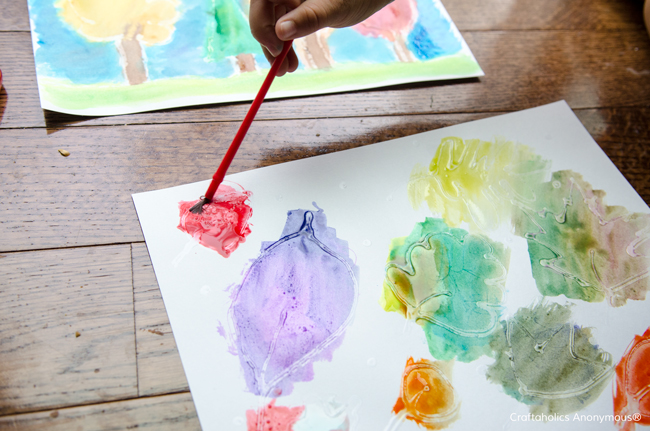 3. Grab a cup of water and paint your fall doodles! Make sure to paint all around the glue lines for the image to pop out after the paint dries.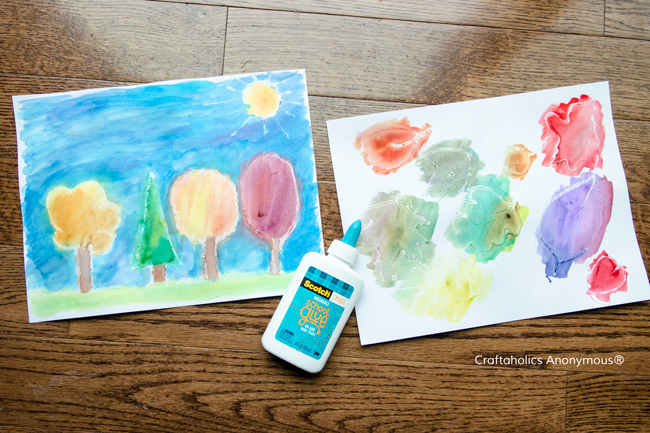 4. Lay paper flat and allow paint to dry for about 1 hour.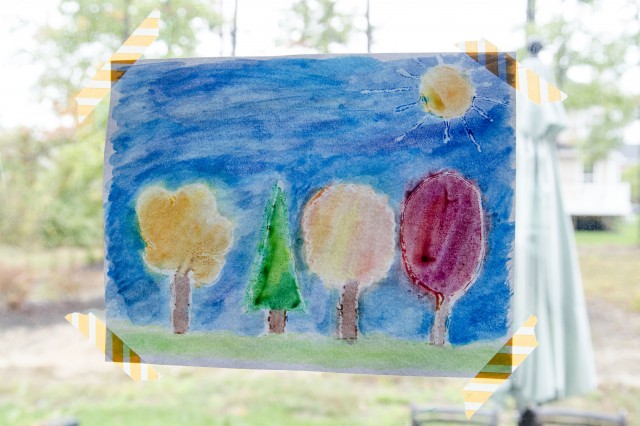 5. Then use washi tape to hang on a window or on the refrigerator!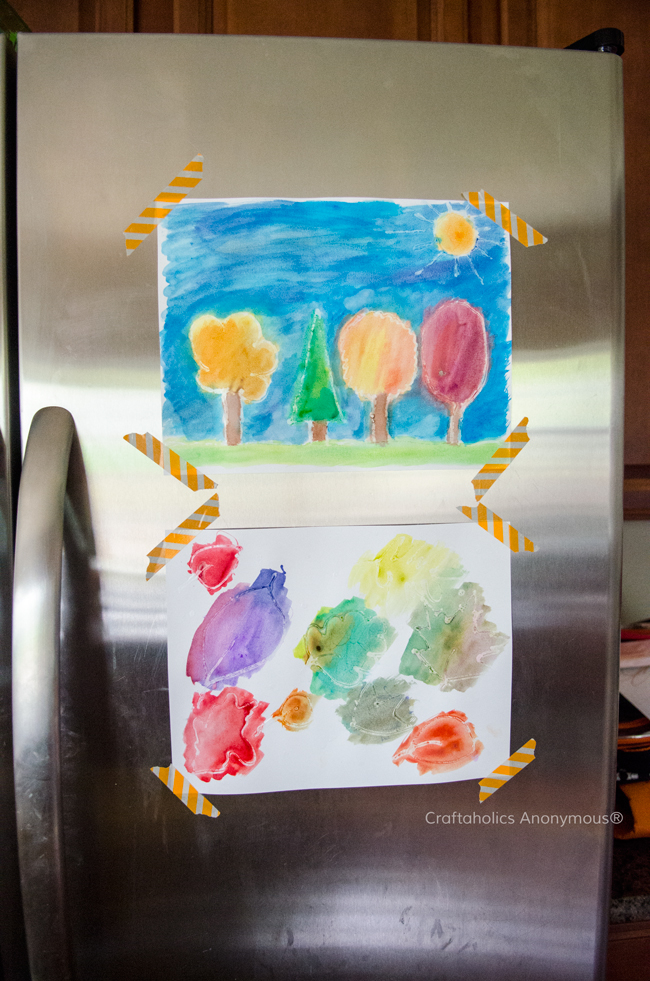 My little guy had a blast with this painting craft!
What Fall kid crafts have you done? What are your favorite fall crafts for kids? I'd love to hear in the comments below! I know I'm always looking for ideas for crafts for my kids.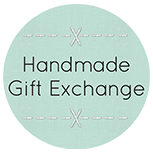 Did you sign up for the Handmade Gift Exchange! Only a couple days left to sign up!

Hi! I'm Linda, the craft addict behind Craftaholics Anonymous®, a craft blog. Crafting is cheaper than therapy, right? When I'm not DIYing something, I can be found taxiing around our 4 crazy kids or working out. Or shoe shopping... because you can never have too many shoes! Happy crafting! ♥