Happy Tuesday, crafters! Today I have an adorable ruffled paper flower that I'm going to show you how to make. Its so easy and turns out really pretty with a ruffled texture.
Paper Flower
Of course I had to use some polka dot paper for this sweet flower, right? The button and bakers twine are the cherry on top for sure. You can add this flower to cards, scrapbook layouts, banners/buntings, picture frames, wreaths, etc. This is a fun flower to embellish all kinds of crafts!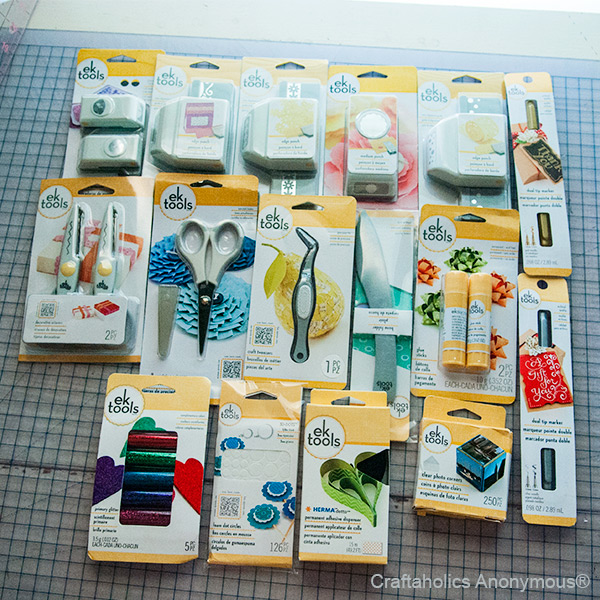 EKSuccess was kind enough to send me a bunch of great crafting tools to play with. I used the EKSuccess medium scallop punch and EKSuccess glue sticks for this craft. EKSuccess products are available at select Walmarts.
How to Make Paper Flowers
Supplies: double sided scrapbook paper, EKSuccess glue stick, EKSuccess medium scallop punch, button, glue dot, and small piece of bakers twine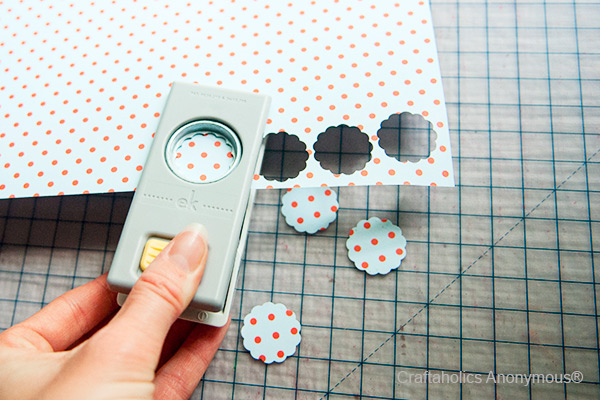 1. Using the scallop punch, punch out 15-20 scalloped circles. Tip: This is a great stash buster craft! Use those paper scraps for these flowers!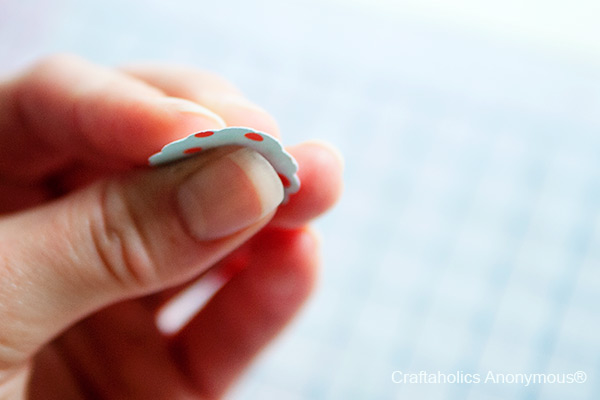 2. Using your fingers, slightly bend the scallop circles to give them a slight curve. You'll want the right side of the paper to curve up.
3. Take one scallop circle and start glueing the others around so that they curve up.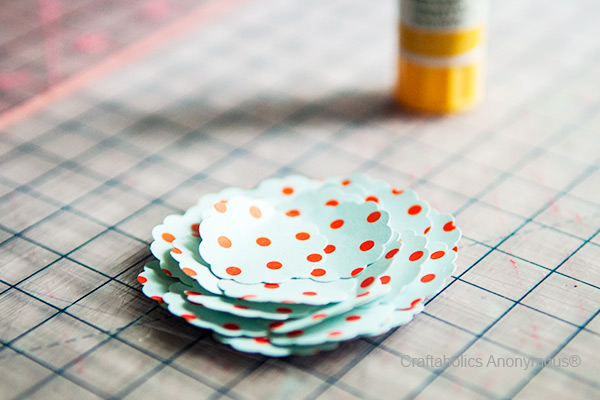 4. Continue glueing the circles around until you like the fullness of your flower.
Paper Flowers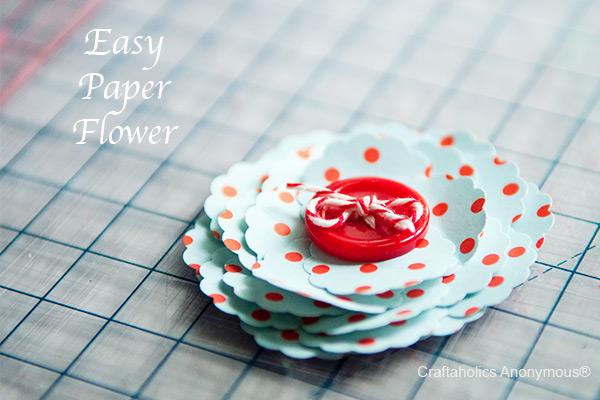 5. Then thread some bakers twine through the button and tie a bow. Use a glue dot or hot glue to attach the button to the center of the paper flower.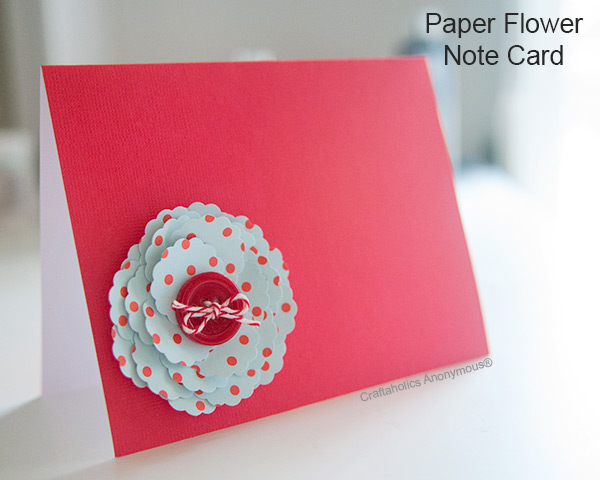 Super cutie, huh?! You can put these paper flowers about anywhere! They whip up so quick and easy, you'll want to make them in all kinds of colors :)
Thanks for stopping by and checking out my easy paper flower! For more tutorials, check out my Craft Tutorials page.
happy crafting,
Linda
PS Have a Craft Question? Post it on the Craftaholics Anonymous Facebook page!
Disclosure: This post is brought to you by EKSuccess. I received free product to try. All opinions are 100% mine. Please see my disclosure page for a complete statement.
Share and Enjoy

Hi! I'm Linda, the craft addict behind Craftaholics Anonymous®, a craft blog. Crafting is cheaper than therapy, right? When I'm not DIYing something, I can be found taxiing around our 4 crazy kids or working out. Or shoe shopping... because you can never have too many shoes! Happy crafting! ♥