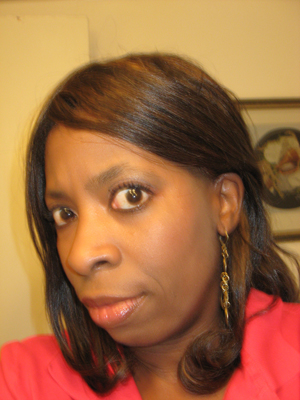 Craft Room Tour: My name is Ana Illausky, and I am a Craftaholic! So much so that my husband and I built a 10×12 space in our back yard for me to create. My pictures feature my love for thrift store and discarded items I refinish to freshen and add functionality to my space.
Craft Room Tour
Check out this craft room cottage!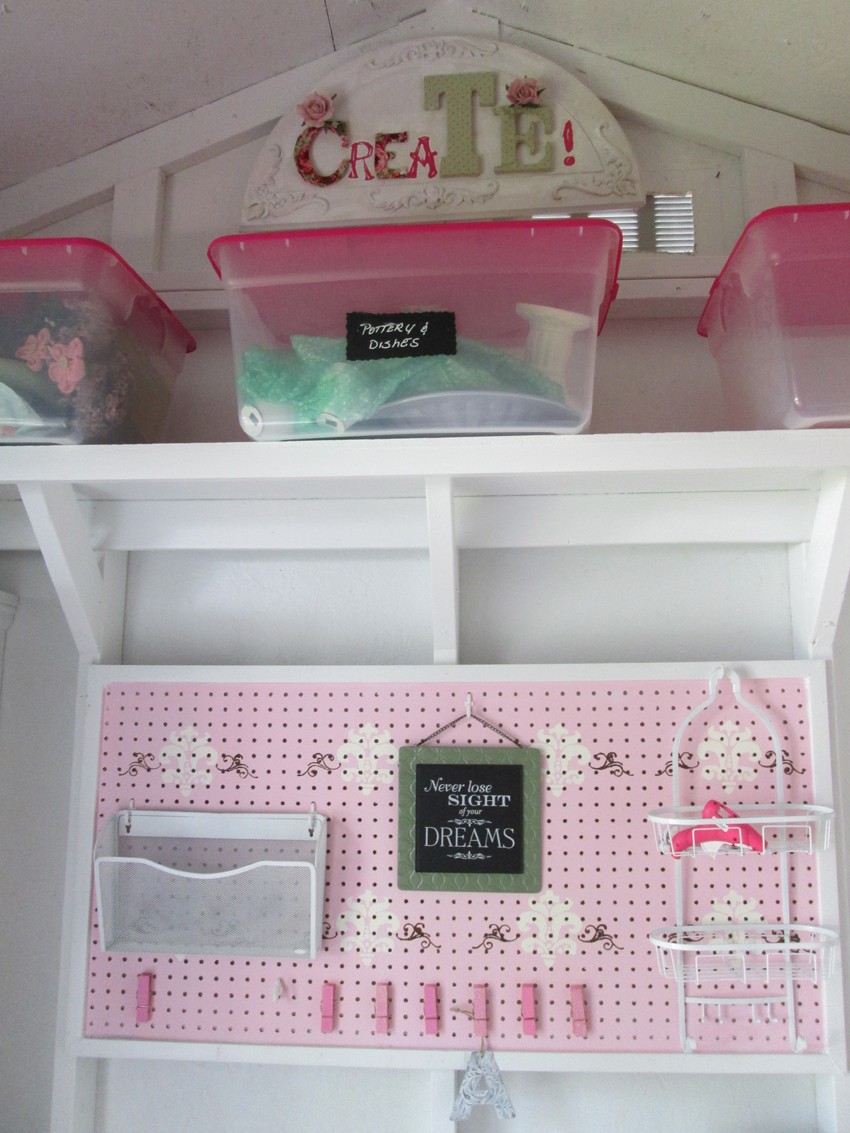 Inside my craft cottage, we built the shelving higher to the roof line to create storage and give more floor space.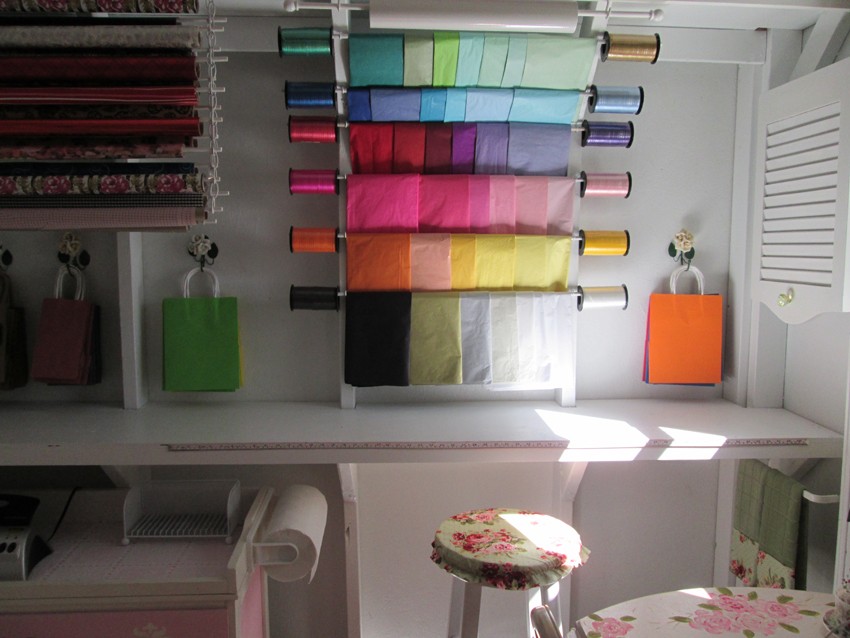 We built a counter/wrapping station and hung wrapping paper by dowels and chain underneath the shelf for display and a space saver.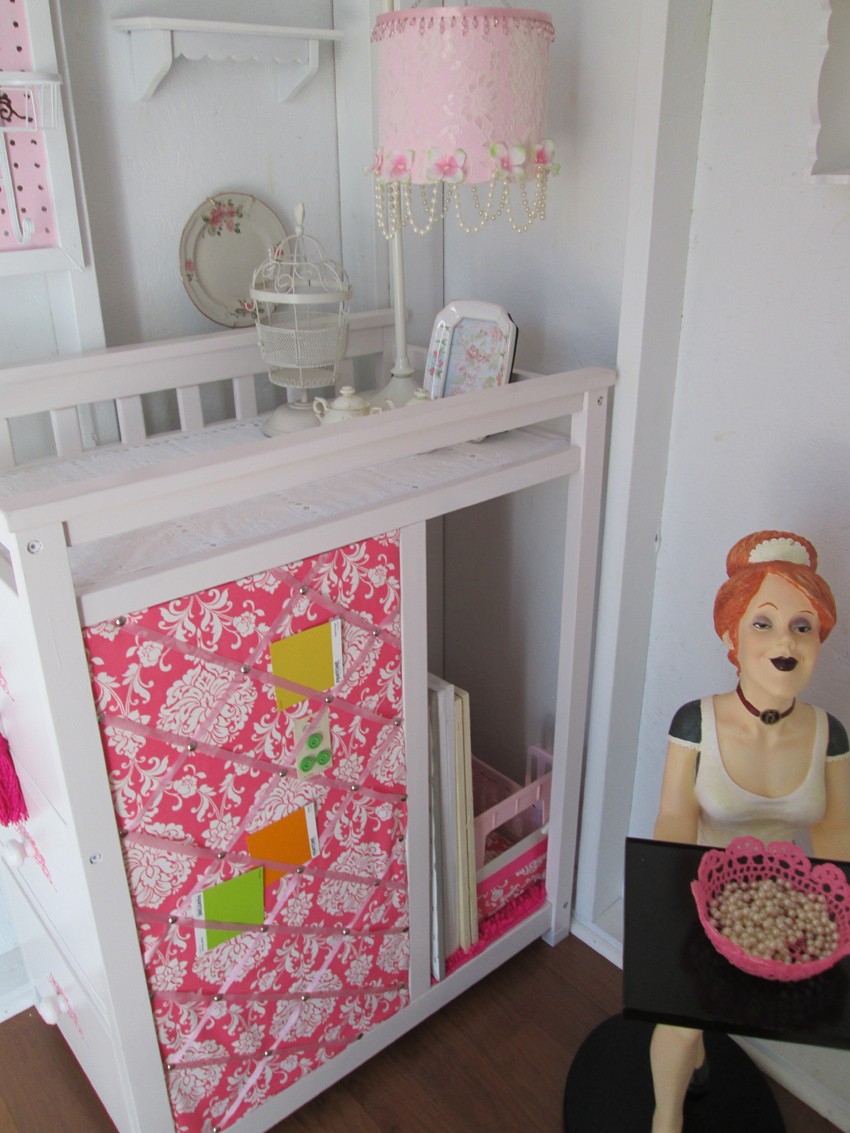 There are also two baby changing tables that also hold craft items. These curb discards were the best finds EVER!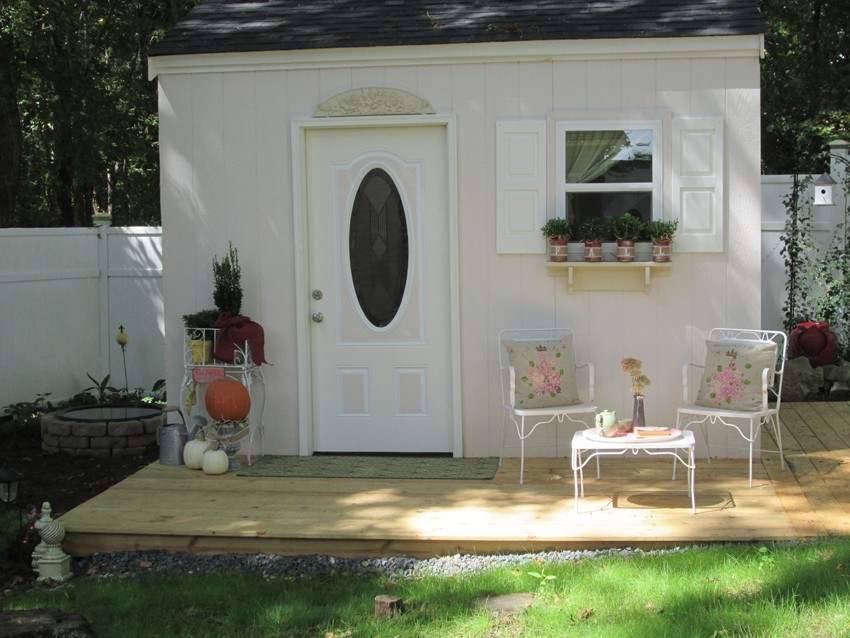 Finally, for a breath of fresh air, we added a deck to relax with a cup of tea making my cottage a little retreat.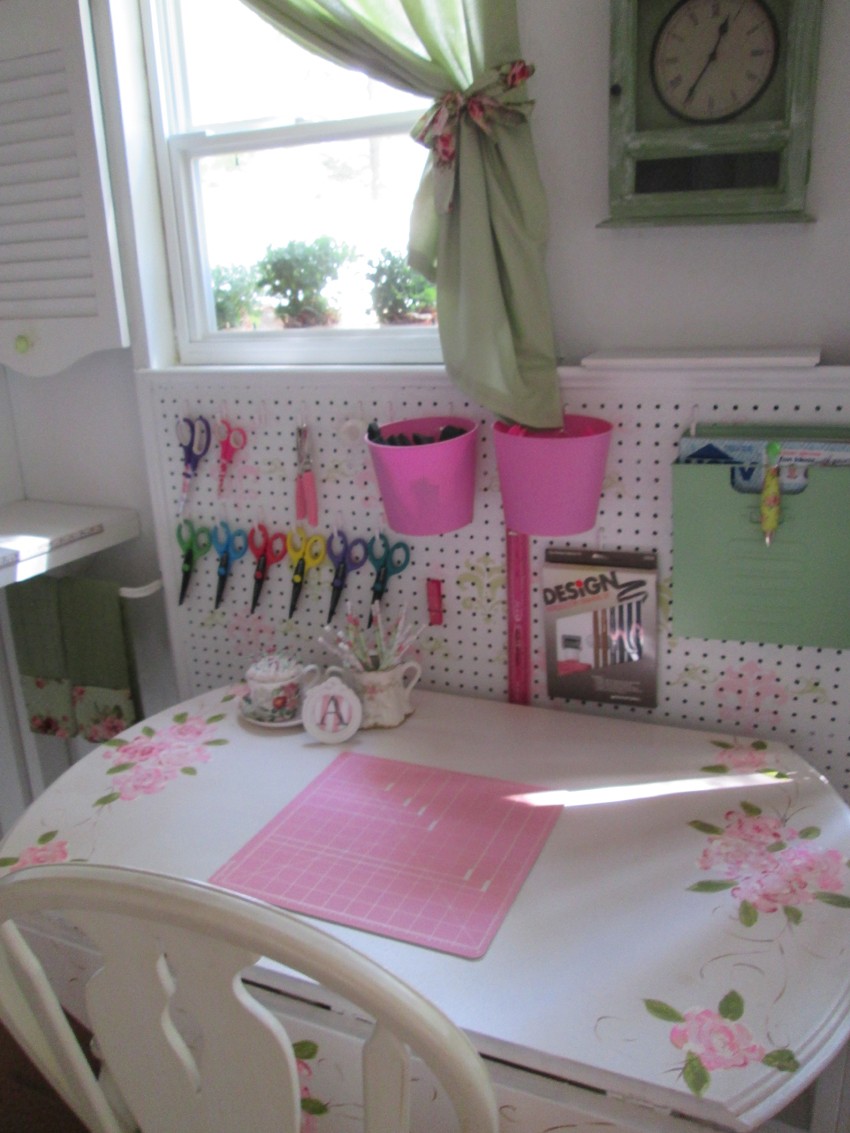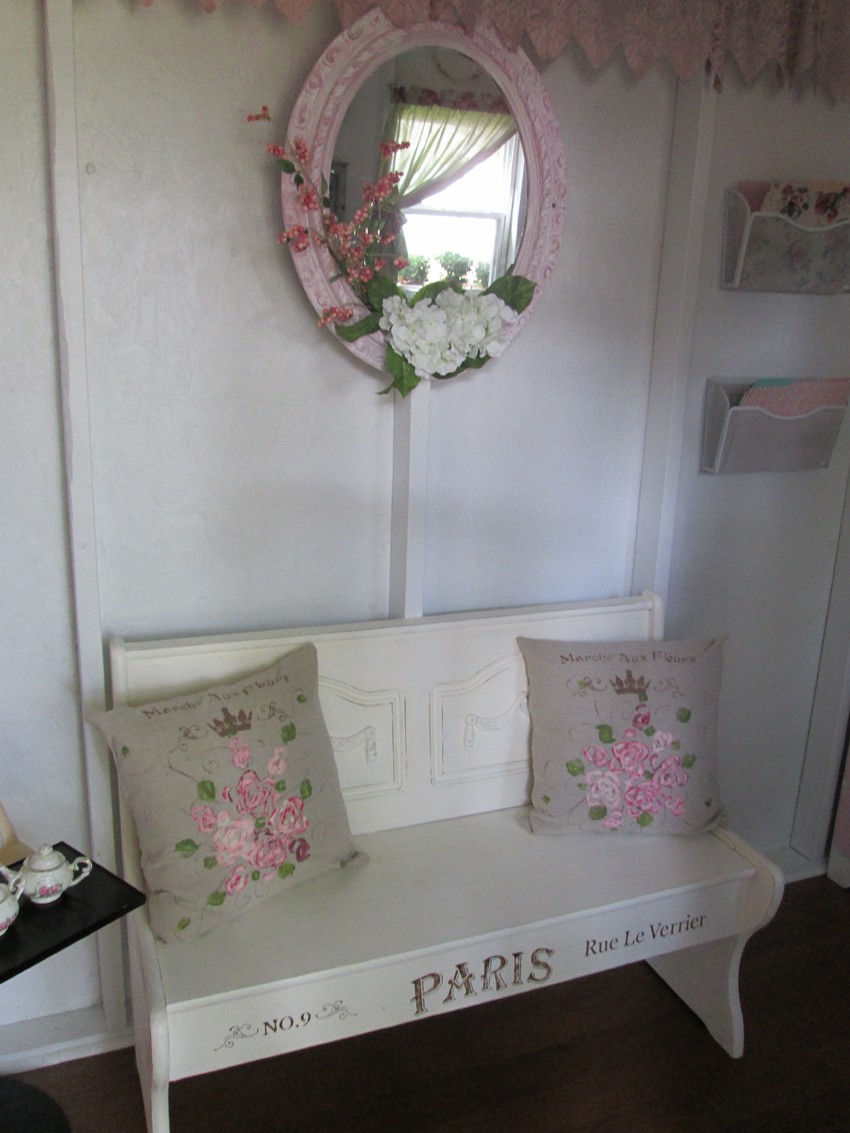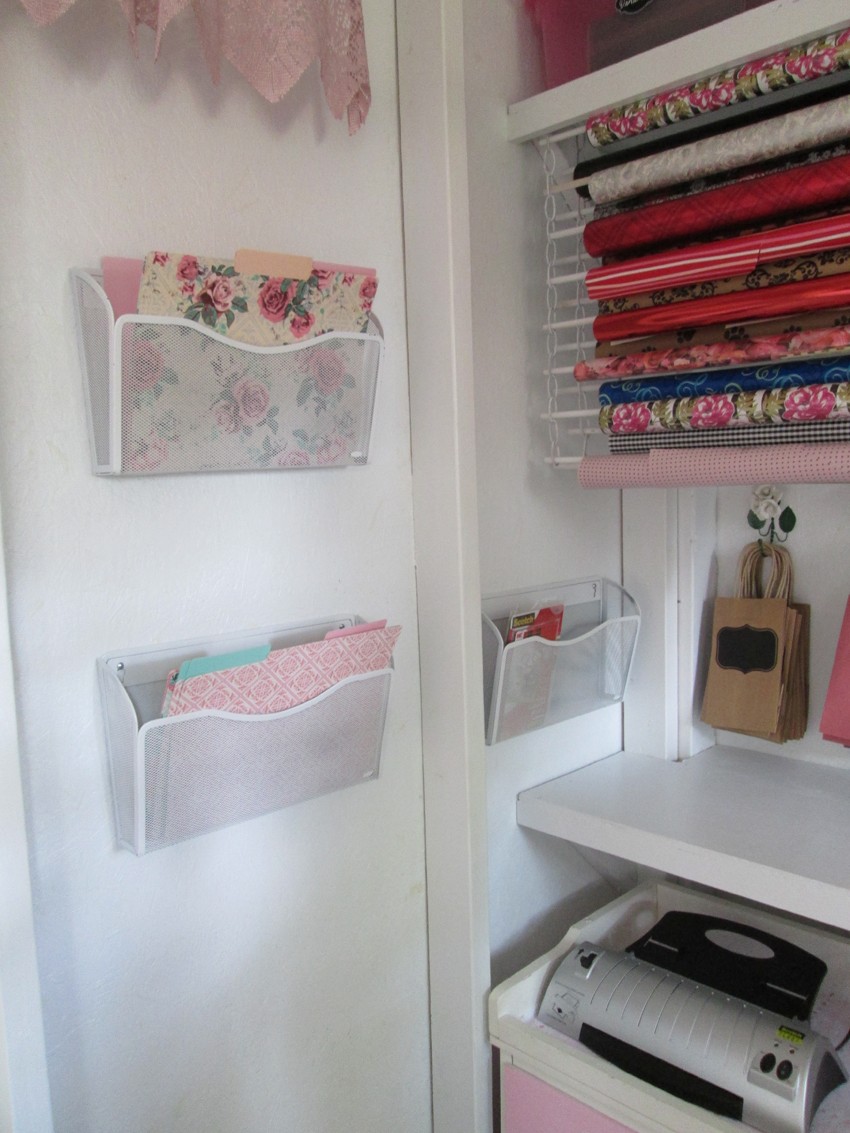 You can find all ideas for this space you will find on my Hometalk page.
Latest posts by Craftaholics Anonymous (see all)