I'm excited to welcome Amy-Rose here today to show off her craft room! You'll love her adorable space and creative storage solutions! Enjoy! -Linda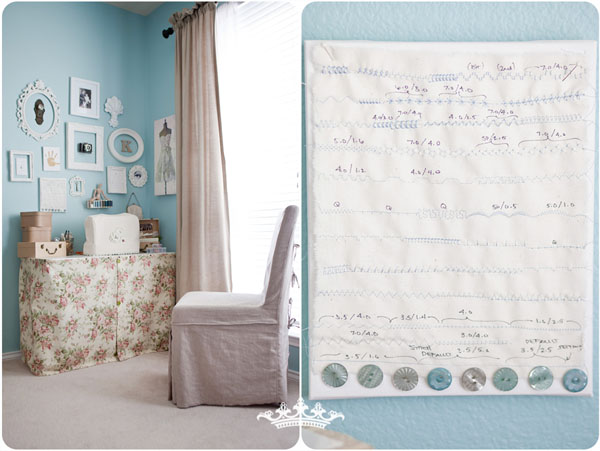 Hello! My name is Amy-Rose King and I am so excited to show you my favorite little place. I am a wedding photographer and an unashamed crafter!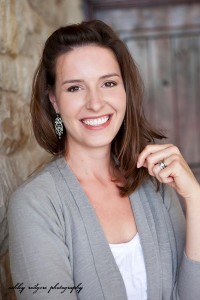 Craft Room Tour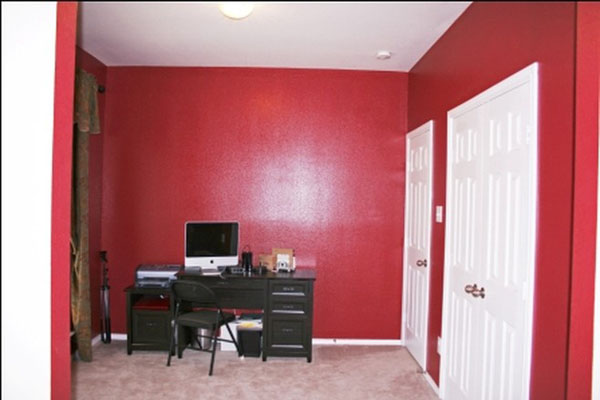 My craft room also happens to be my office so I divided the room into two sides (but they all get meshed together in the daily process).
All of the packaging I do for my clients usually involves some sort of sewing, ribbon, texture, buttons and anything else I can squeeze in. The room doesn't have a lot of wall space as it has a lot of windows and doors everywhere to the other parts of the house.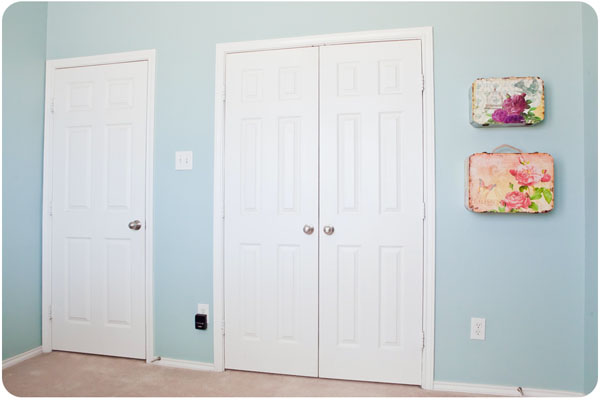 I have to put everything in the desk or baskets in the closet. I try to keep the floor pretty open because I am always throwing my quilt projects down there to see how they all lay out.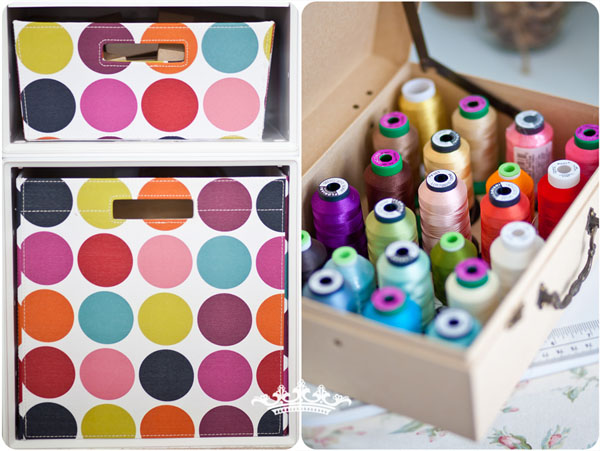 When there aren't pieces of fabric on the floor, there are little ones bringing in their own art projects. I simply changed the color of this room and everyone started to gravitate to it. So much for keeping it to myself!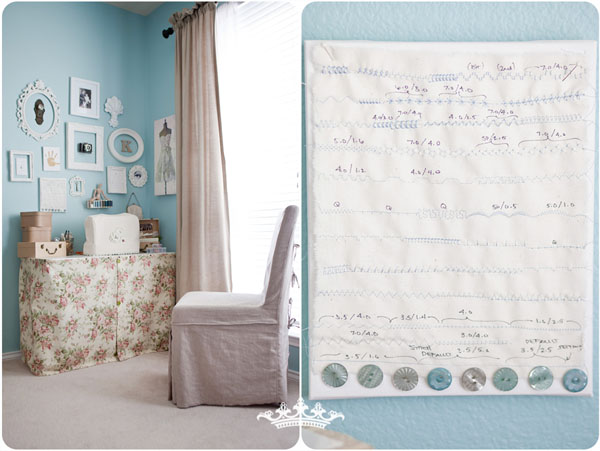 Above my sewing machine I have the little stitch sampler to help me when I'm adjusting during my projects. Some of the other things are just favorites that make me smile – a handprint from my 3 year old, a vintage purse from my mom, a picture of my grandma when she was a baby, and some pretty threads.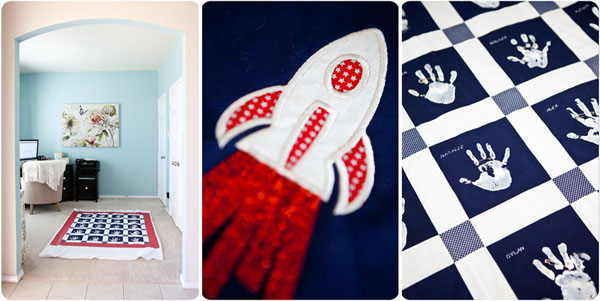 The craft boxes are some that I use to hold my embroidery threads and other odds and ends.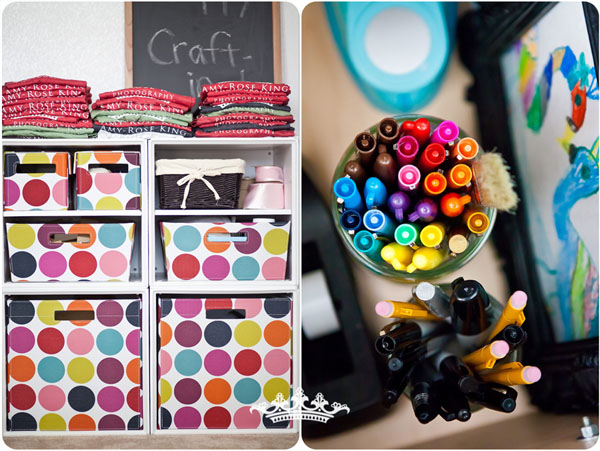 Since the room doesn't have a lot of wall space I got creative with some wooden suitcase/boxes and nailed those suckers right to the wall.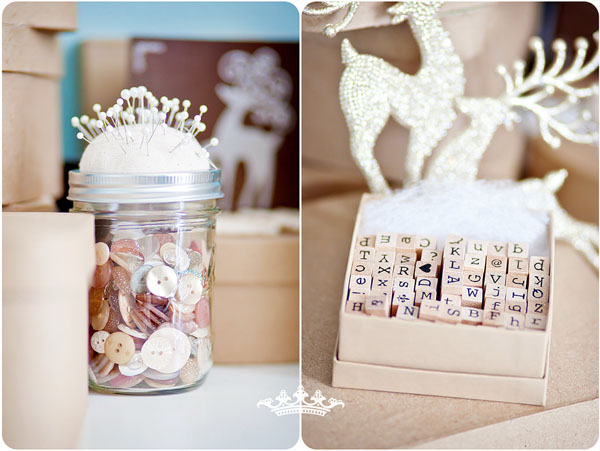 I keep my ribbon and random supplies in there. I always see the most creative ideas for keeping ribbon on dowel rods but I am not able to do that since I need to use the roll during my projects.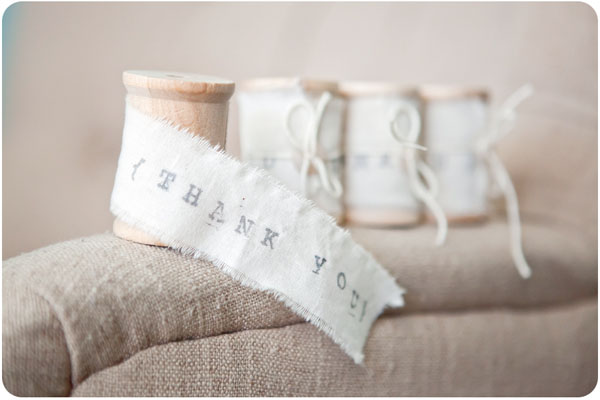 This is the reason I have them lined/stacked up in the boxes so I can grab the whole roll and then replace it when I'm done. They are still convenient but organized!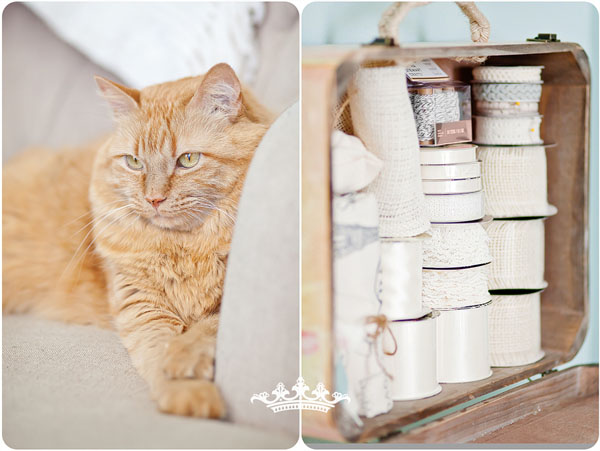 Happy crafting, dear friends!!!
Amy-Rose
Love the wooden suitcase idea! Thanks for sharing your space with us! -Linda
You can find the complete list of Craft Room tours featured on Craftaholics Anonymous® here. 
For Craft Ideas and Inspiration, follow along on Pinterest!
Share and Enjoy
Latest posts by Craftaholics Anonymous (see all)