Looking for a ways to use all that washi tape you've collected? Here's a fun Washi Tape Craft idea that is super easy! Plus you'll be able to use lots of different rolls of washi tape. This technique would work well on many flat surfaces!
Washi Tape Craft
I'm sure I'm not the only one who comes across old holiday decor and wonders why you've been hanging onto it for so long.  Every once in a while, that turns out to be a very good thing.  These dollar store Christmas trays were left over from a little Christmas party from many, many years ago. I'm pretty sure we haven't used them since, but somehow they survived any post-holiday purging and even a couple of moves!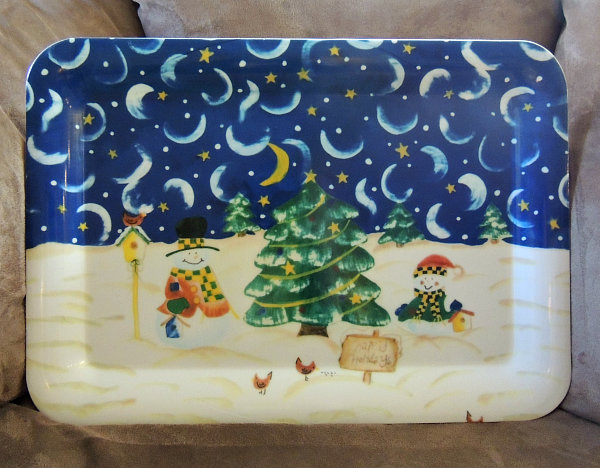 I decided it was time to make this one pretty and I'm going to show you how I did it.
Supplies:
Plastic tray
Spray chalkboard paint*
Acrylic craft paint*
Floor wax*
Foam brushes
Washi tape
*These are all items that I already had on hand.  You could substitute in things like spray primer, spray paint and Mod Podge to finish it off.  BUT, don't use spray acrylic sealer.  I tried that first and it came out blotchy and cloudy and I had to start over.
Ok, now that I've given you some tips, start out by making sure the tray is clean.  Give it 2 or 3 light coats of chalkboard paint. It doesn't even need to be completely covered, you're just using this as a primer.
When that's dry, start applying coats of craft paint. It will take 5-6 thin coats to completely cover the tray and give a nice uniform color.  But it dries pretty quickly because they're thin coats.  Start with the edges, then do the center part.  This way if any paint starts to slide down the sides, you'll be able to smooth it out in the middle.
When the color is completely dry, brush floor wax all over it.  Pour a small amount of wax into a bowl and apply it with a foam brush.  Again, do the edges then the center.  Let that dry and cure overnight, then do another coat the same way.  Now your tray and paint are protected.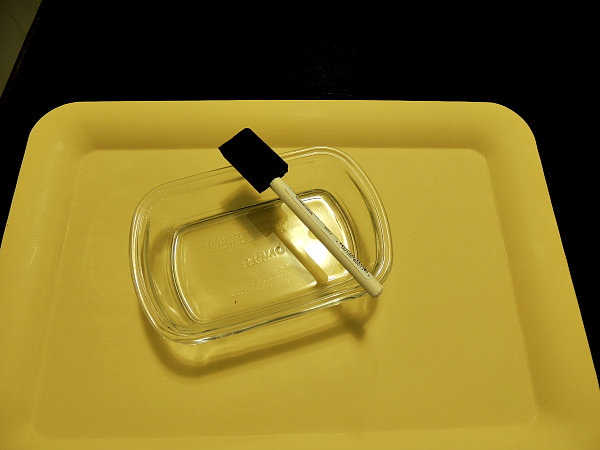 To spruce it up just a little bit more add random strips of washi tape around the tray.  I worked with 4 colors of tape and was able to keep the same color from being right next to each other.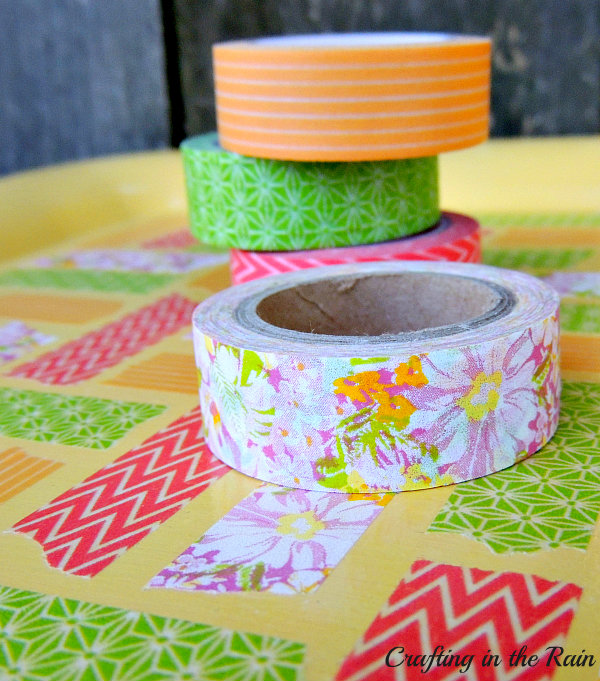 Each strip is about 1.5-2.5 inches long.   Since the washi tape isn't super sticky, you'll be able to re-position strips if needed.  When the bottom of the tray is completely covered, brush two more coats of floor wax over the tape.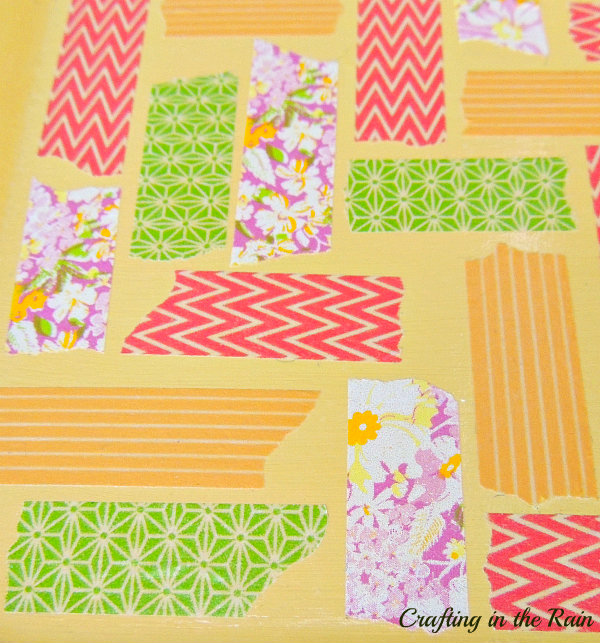 I have my tray sitting on my dryer with my laundry soap container on it, as a way to add some color to that space.  It would also look great on a coffee table or entry table as part of a spring display.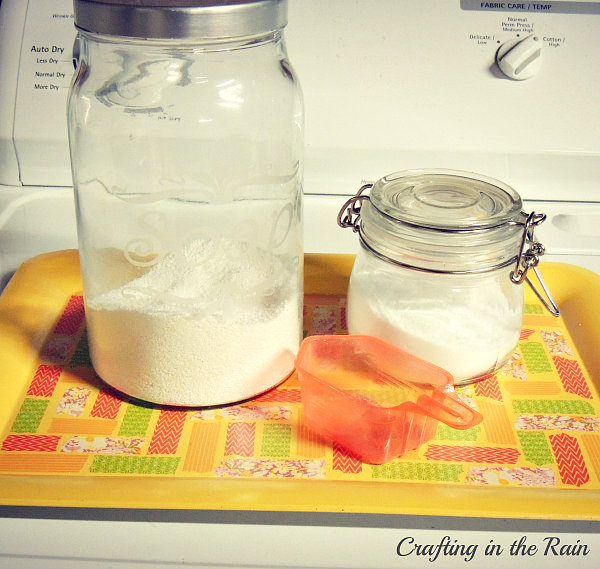 Thanks for stopping by to check it out.  I'd love to hear: what items do you have hiding in storage that would love this washi tape treatment?
happy crafting,
Steph
Looking for more Washi Tape Craft ideas? Follow Craftaholics Anonymous® on Pinterest!
Enter to win an iPad Mini + $50 iTunes gift card giveaway!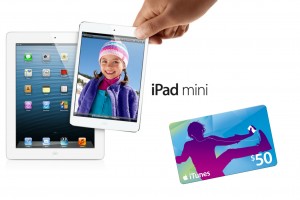 Steph lives in the Pacific Northwest where she can usually be found cutting or gluing something. Besides making messes, she stays busy with her 3 kids, church, PTO and of course blogging.
Latest posts by Steph Paxman (see all)