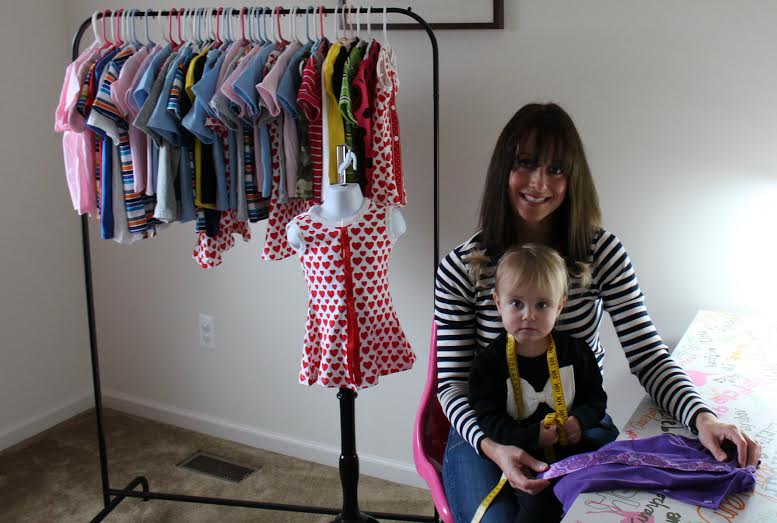 Hi! I'm Amanda! Although I've worked for more than 10 years in public relations and marketing, I have always had a crafty side: sewing, scrapbooking, making cards and invitations–anything to allow for a creative outlet. I made almost everything for our wedding including the invitations, place cards, signs, bouquets, centerpieces, etc. My talented mother, Betty, made many of my clothes growing up (and still does!) which kick-started my creative fire.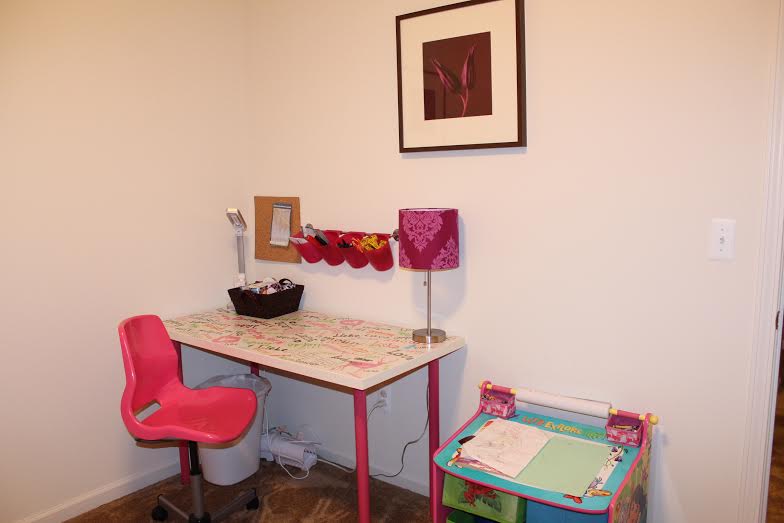 We created the craft room out of an empty spare bedroom and my daughter, Avery, and I call it the "girl cave." I purchased the table, chair and organizers from Ikea to sit right next to Avery's Dora the Explorer craft table.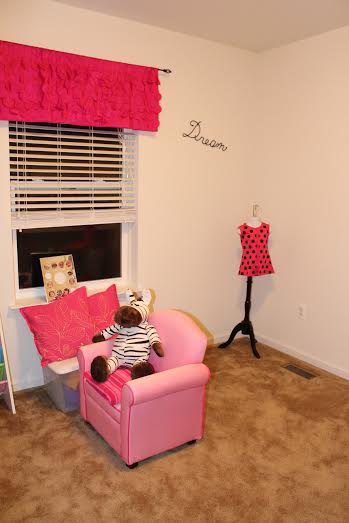 We also have a reading corner for her as well as a hot pink club chair where she can sit and watch movies while I work on crafts. The big blank space in the corner is where the ironing board usually goes (I have a storage rack on the wall behind the door to get it out of the way) and it is also utilized for larger crafts like the bean bag "pillows" I am currently making for our family room.
I run the Heal-A-Boo-Boo project and make hospital gowns to keep hospitalized kids warm & cute! Hospital visits are no fun…especially for little ones. Nothing helps make them more comfortable than soft cotton wrapping them in a warm hug while ensuring they don't miss a stylish, tiny step in these adorable shirts! Anyone in need of a gown (or, who would like to sponsor one) can visit us here and you can read all about the project here! Thanks for visiting my crafting space!
Thanks for sharing your fun space with us, Amanda! Looking for more ideas for Small Crafting Spaces? Or want to see more Craft Room Tours?
More Crafting ideas and Inspiration here!! -> Pinterest // Facebook // Twitter // Instagram
Latest posts by Craftaholics Anonymous (see all)