Hey Everyone! It's Kori from Paper & Pigtails with another Valentine Printable for you!
Valentine Fruit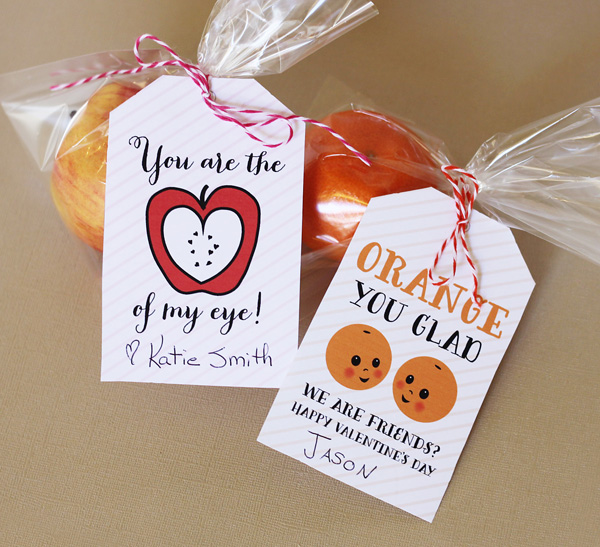 My kids absolutely LOVE fresh fruit! I keep apples and "cuties" oranges on hand so they can grab a little snack when they want without having to ask! After talking to some moms who prefer not to do candy and sweets for valentine's day, I thought that fresh fruit would be another fun option. So I decided to come up with some Valentine Fruit Tags! You can use whole fruit wrapped in little bags, or you can use the little "fruit cups" or applesauce squeeze pouches, which would be fantastic Valentines for those little toddler friends.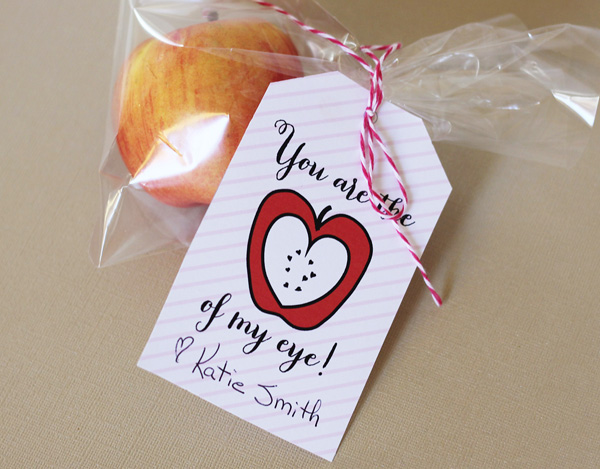 If you prefer candy on valentines for a special occasion treat, you can still use these fun tags, simply put a few candy oranges or gummy apple rings in a bag and attach your tag!
Healthy Valentine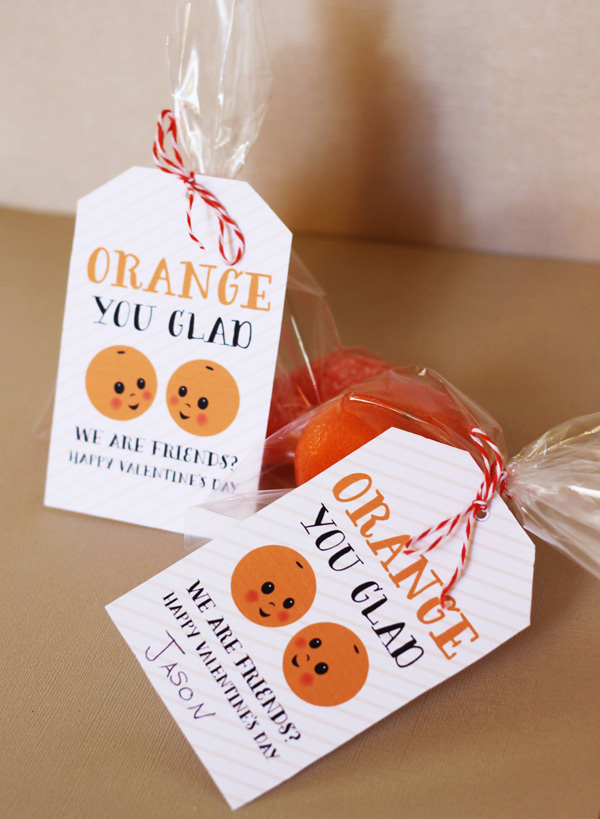 I print on #110 white cardstock and use a straight edge to cut the three straight sides, and scissors on the top! Once you have your tags printed, there is an area at the bottom for a little one to add their name and then you can simply punch a hole through the circle area at top and tie it up with a ribbon!
Click HERE to download your free fruit tag Valentines!
Do you prefer to put candy or healthy treats in your valentines??
Have you entered this week's giveaway? Enter to win a Silhouette PORTRAIT + check out the latest Silhouette discount!
Share and Enjoy