Hey Everyone! My name is Paige from The Happy Flammily. Linda was so sweet to have me over here as a food contributor this year, and I'm excited to kick things off with these yummy Vegan Banana Apple Muffins.
 Vegan Banana Apple Muffins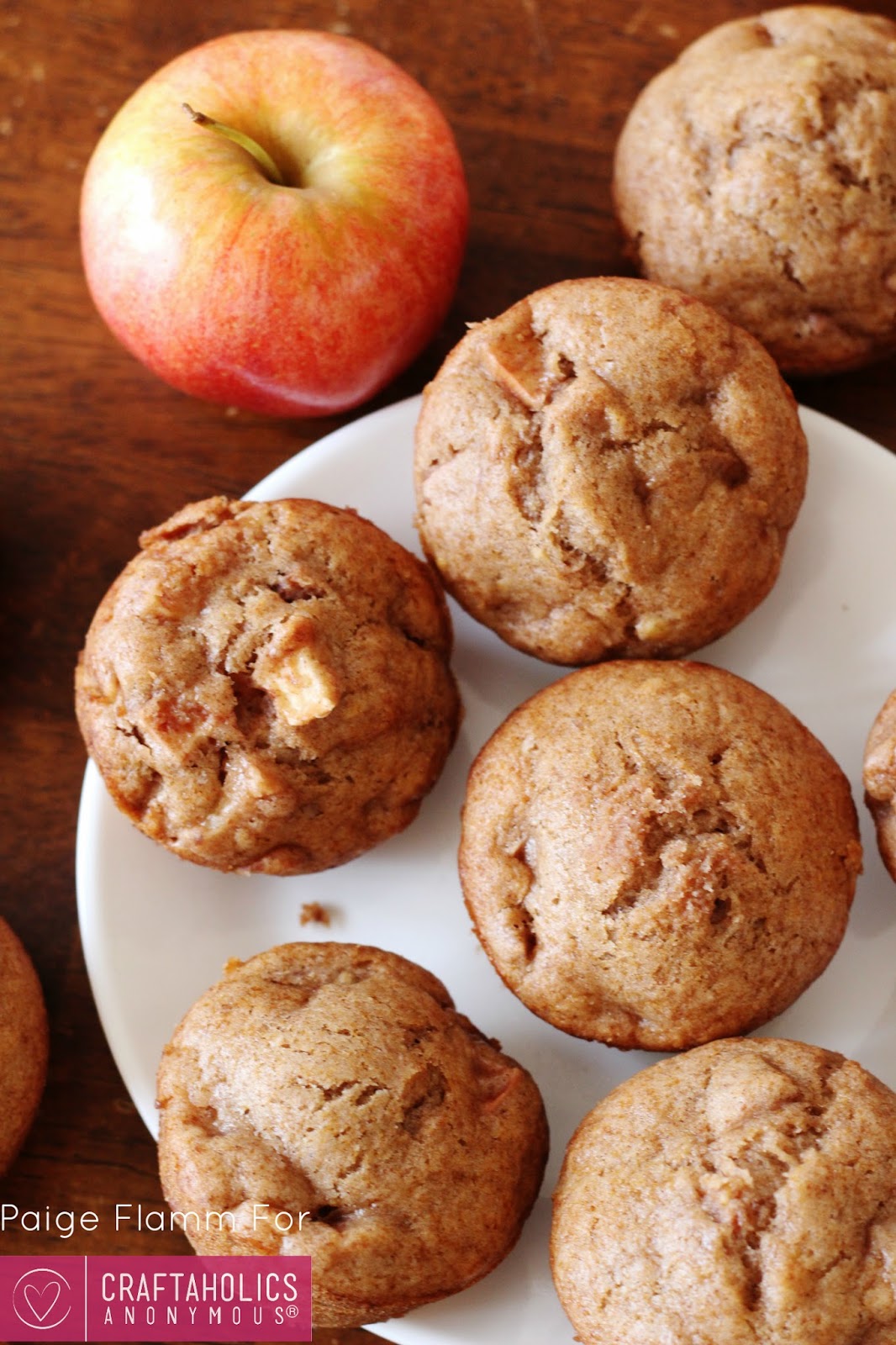 Don't be alarmed, my family and I aren't vegans (although there is nothing wrong with that, we just really love our fair share of dairy… especially butter). These muffins came to pass a few weeks ago after church one Sunday.
It's become a weekly tradition in our family to have scrambled eggs and muffins for lunch after church each Sunday. You would think since we do this every week I would be prepared and have the ingredients on hand to make them but sadly, I'm not that on top of things. This means I'm usually scouring the internet for muffins I can make on our way home from church, and when I decided I had the ingredients to make these ones, I went for it.
Vegan Apple Banana Muffins Recipe
The best part about this recipe that it's really adaptable. Don't have vegetable oil? Use coconut oil. Don't have almond milk? Use regular. The sky is really the limit with swaps and changes in this recipe.
Vegan Banana Apple Muffins
Ingredients
4 apples, diced(I used 4 small gala apples)
4 tbsp flour
2 tsp cinnamon
2 large, ripe bananas
1 1/2 cups white sugar
1 cup unsweetened almond milk
2/3 cup vegetable oil
2 tbsp vanilla
4 tsp cinnamon
2 cups all-purpose flour
4 tsp baking powder
Instructions
Preheat your oven to 400°. Lightly grease and flour your muffin tin so the muffins do not stick. Small dice your apples and then toss them together in the 4 tbsp flour and 2 tsp cinnamon.
In a large mixing bowl, mash your bananas, and then add in the sugar, almond milk, vegetable oil, vanilla and cinnamon. Once everything is whisked together, add in the flour and the baking powder. Using a rubber spatula, fold in the apple pieces.
Pour 1/4 cup of batter into each muffin cavity and bake for 17-18 minutes. Allow muffins to cool in pan for 10 minutes before transferring to a wire rack.
https://www.craftaholicsanonymous.net/vegan-banna-apple-muffins-recipe
Latest posts by Paige Flamm (see all)