good morning and happy wednesday :) today i am getting ready for the PartyLite Cookie Swap party i'm hosting this evening {so excited to meet some of you!!} and with New Year's Eve coming up this weekend, i have to say, i'm in a bit of a party mood. bring on the party hats and the party food! haha
anyways, so in light of all the parties this week, i thought i'd share a fun idea that we did for G-man's three year old birthday party last month.{yes, i am just now getting around to posting about it on here}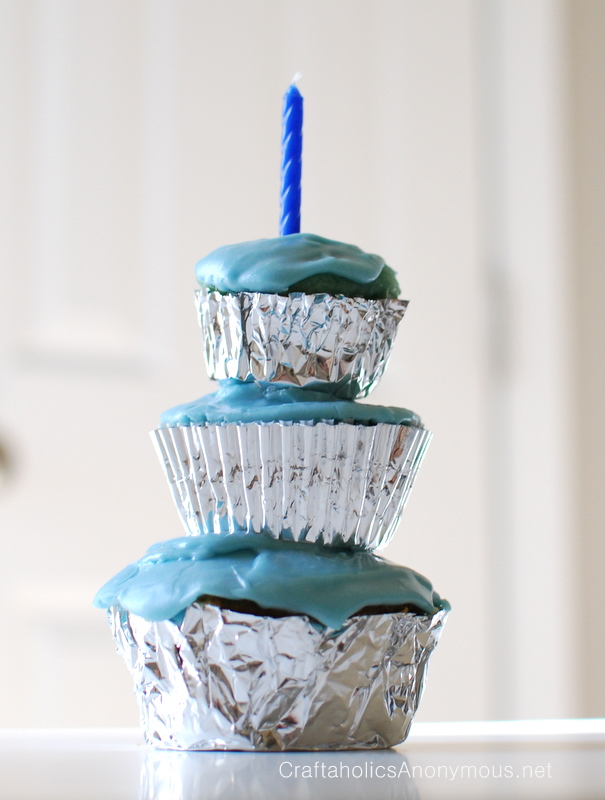 i made this blue cupcake triple decker "cake" with blue frosting and a blue candle. {can you guess what his favorite color is??} and of course, we had blue balloons and blue streamers! so this was a super duper easy birthday cake. and completely perfect for a three year old's b-day party because of the 3 layers. {and did i mention, it takes zero cake decorating skills? yeah, that's right up my alley}
How to Make a Triple Layer Cupcake "Cake"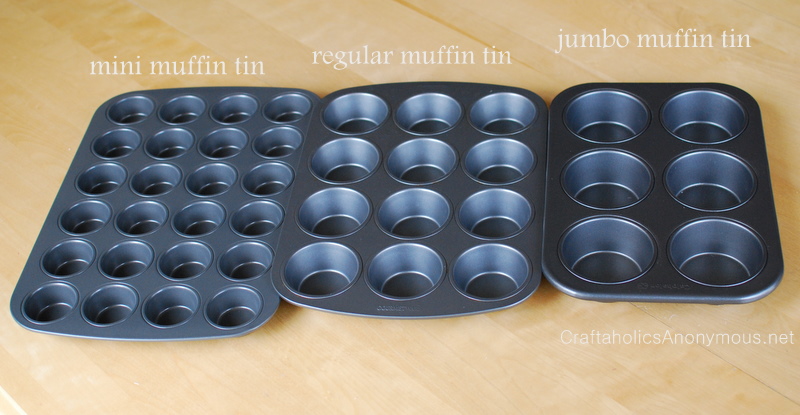 i simply used a Mini Muffin tin, a Regular Muffin/Cupcake tin, and a Jumbo Muffin tin and baked a set of each size according to the cake box recipe's directions. let the cupcakes cool completely, frost them, and then stack them on top of each other using toothpicks to secure in place. then place a candle in the top cupcake and ta-da!! easy peasy. and it was a hit with G-man! he LOVED his cake.
*don't forget to pull out those toothpicks before eating!
what are some fun and easy birthday cake ideas you have?

Hi! I'm Linda, the craft addict behind Craftaholics Anonymous®, a craft blog. Crafting is cheaper than therapy, right? When I'm not DIYing something, I can be found taxiing around our 4 crazy kids or working out. Or shoe shopping... because you can never have too many shoes! Happy crafting! ♥