This post is brought to you by Michaels. All opinions are mine. Farmhouse Valentine decor.
Valentine's Day is my holiday. It's my birthday. So I suppose being pro-Valentine's Day comes natural to me. ha! But this year when I tried to pull out more traditional Valentine's Decor, I just couldn't make it look right. So then I grabbed some of my every day farmhouse pieces and mixed in a few subtle Valentine items from Michaels and I really like how it turned out.
Farmhouse Valentine Decor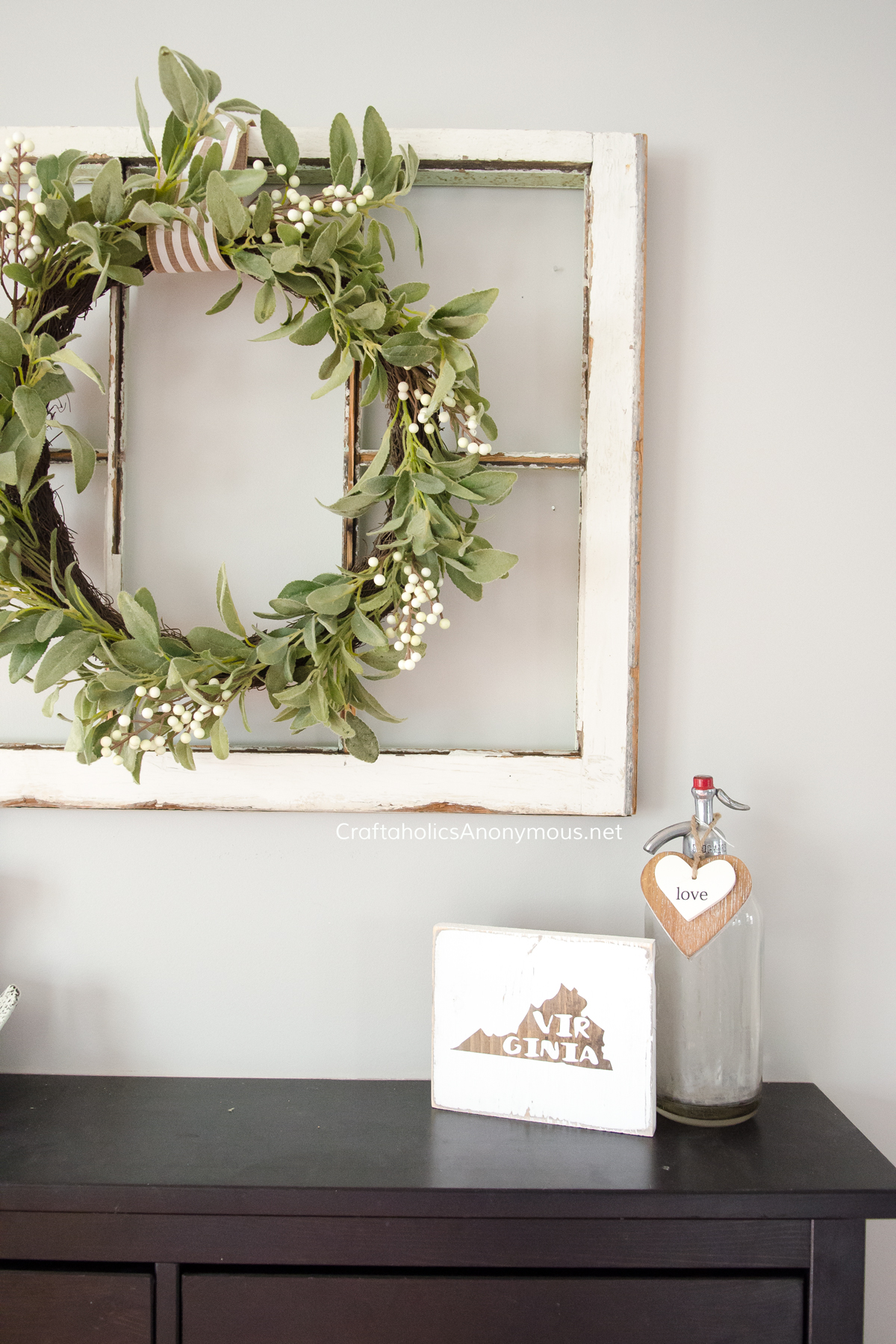 I really did not go wild and crazy on the Valentine side of things, so this look can easily slide into Spring. Which makes my life lots simpler. Here I simply added the adorable wooden heart 'love' tag to my vintage seltzer bottle. I found the love tag at Michaels.
Modern Farmhouse Valentine Decor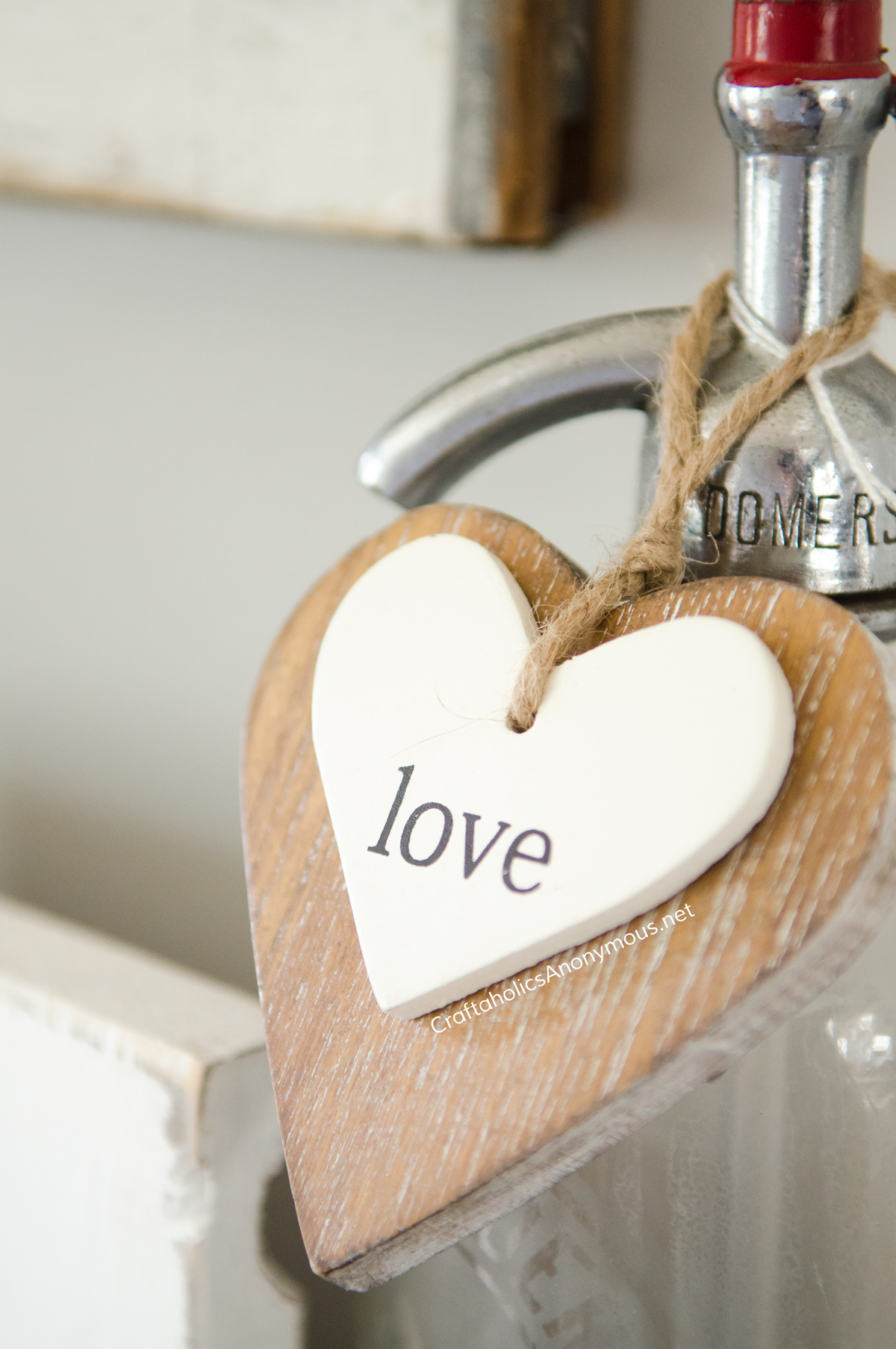 Seriously the cutest Valentine wood tag ever!
Farmhouse Spring Decor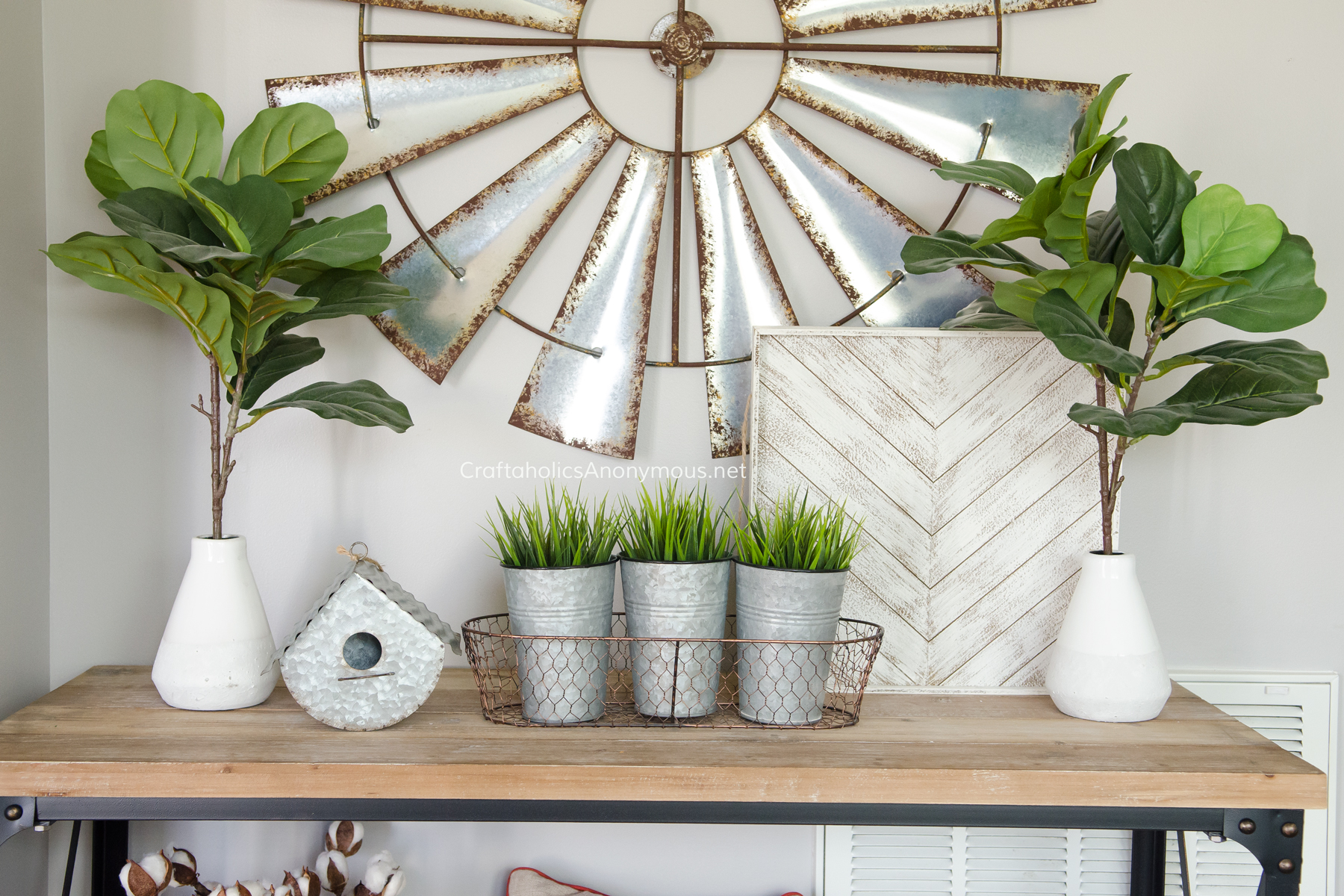 On my entry table, I paired a cute galvanized metal birdhouse (Michaels Valentine line) with faux greenery and that stellar herringbone wood piece (Michaels). I have lots of plans for that herringbone sign! I love how it adds texture to this vignette, but I can see myself adding a wreath or handmade sign on top for future holidays. I was really excited about that find.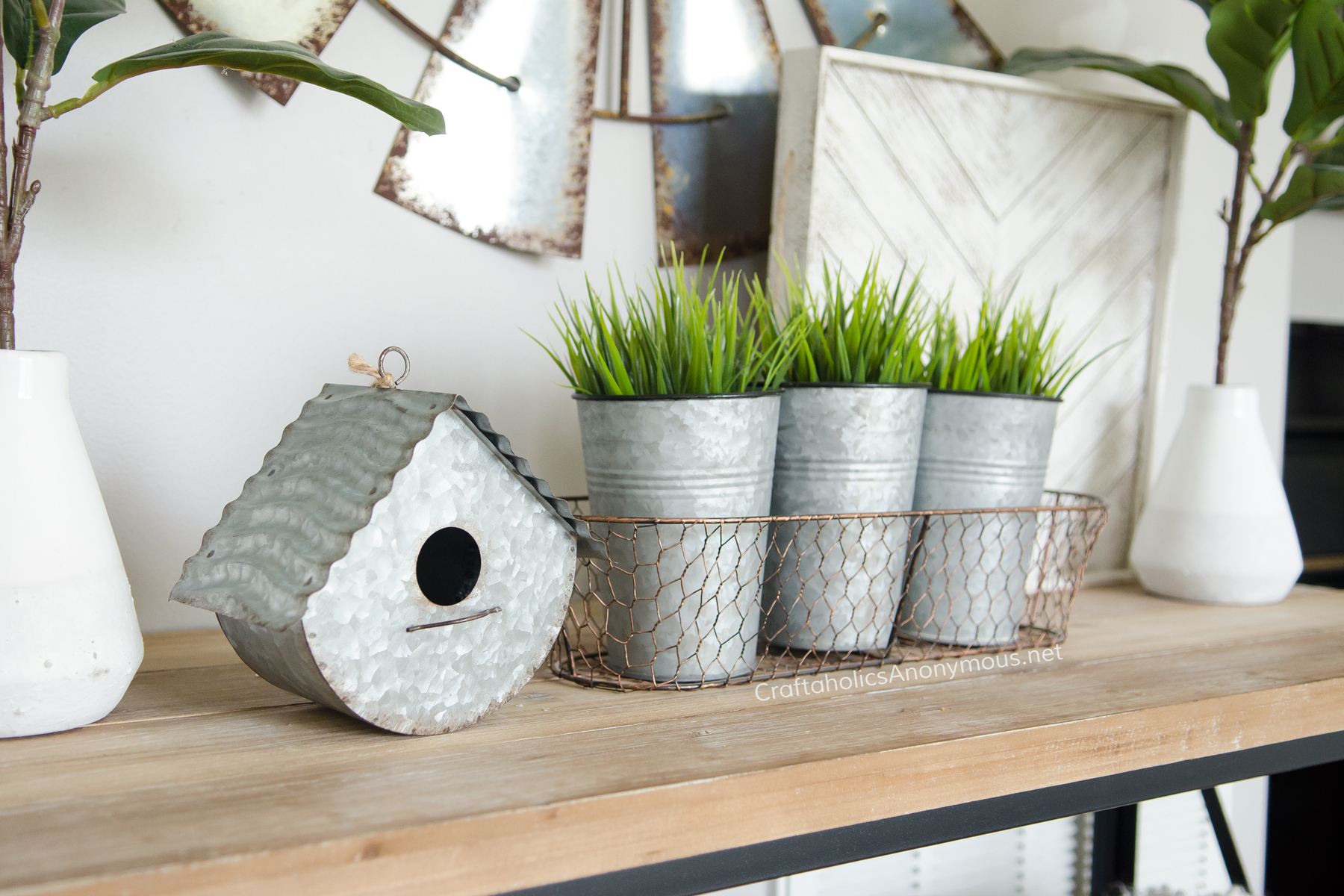 This birdhouse does double duty. Birds are both Valentine's Day decor and Spring decor, in my book.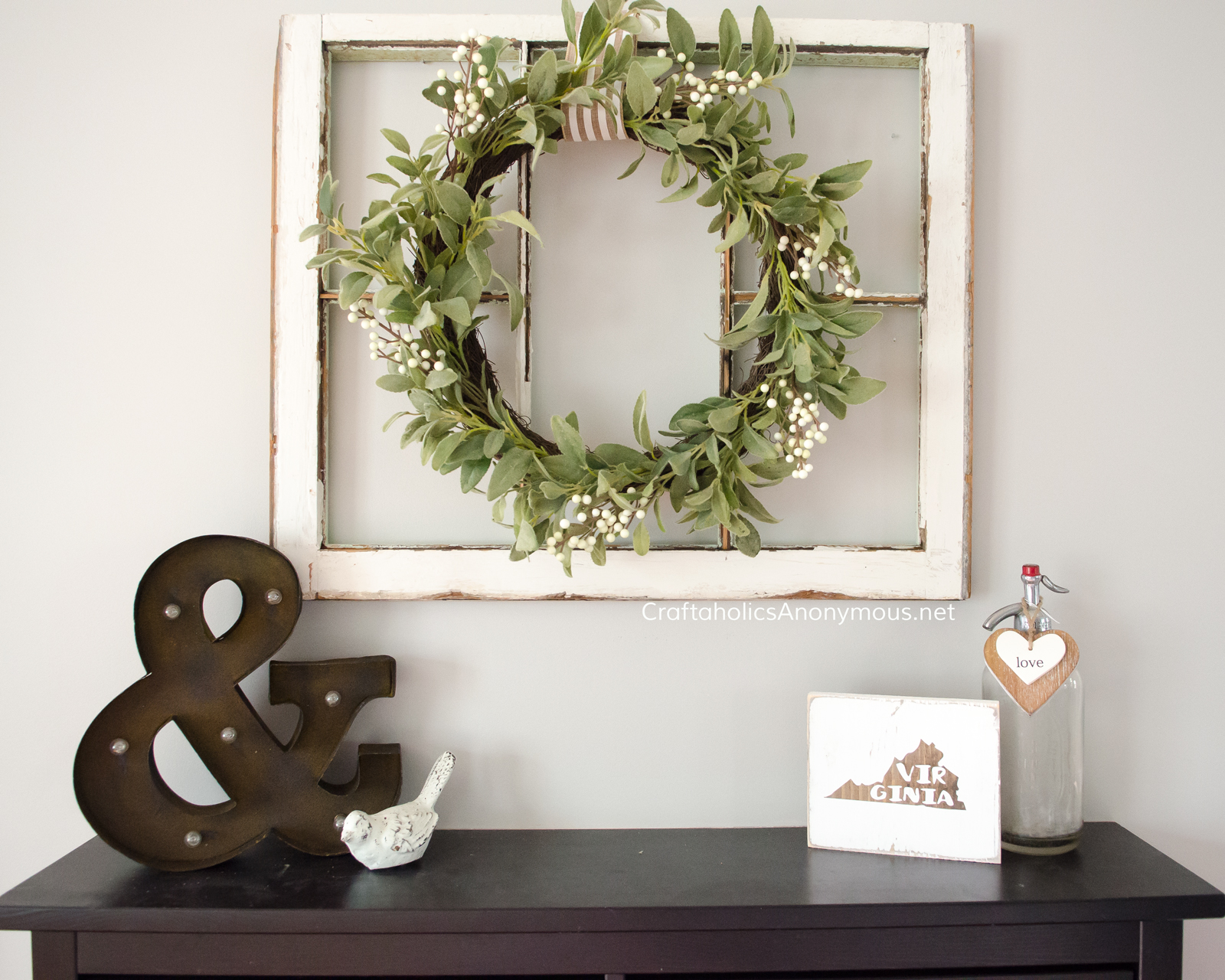 Ampersand signs are romantic, in my book. I always look at it like its representing 'Davis and me'. Am I the only one that thinks ampersands are romantic??
Side note: I am really into neutral everything lately. Most of my color comes from greenery. Anyone else doing that right now?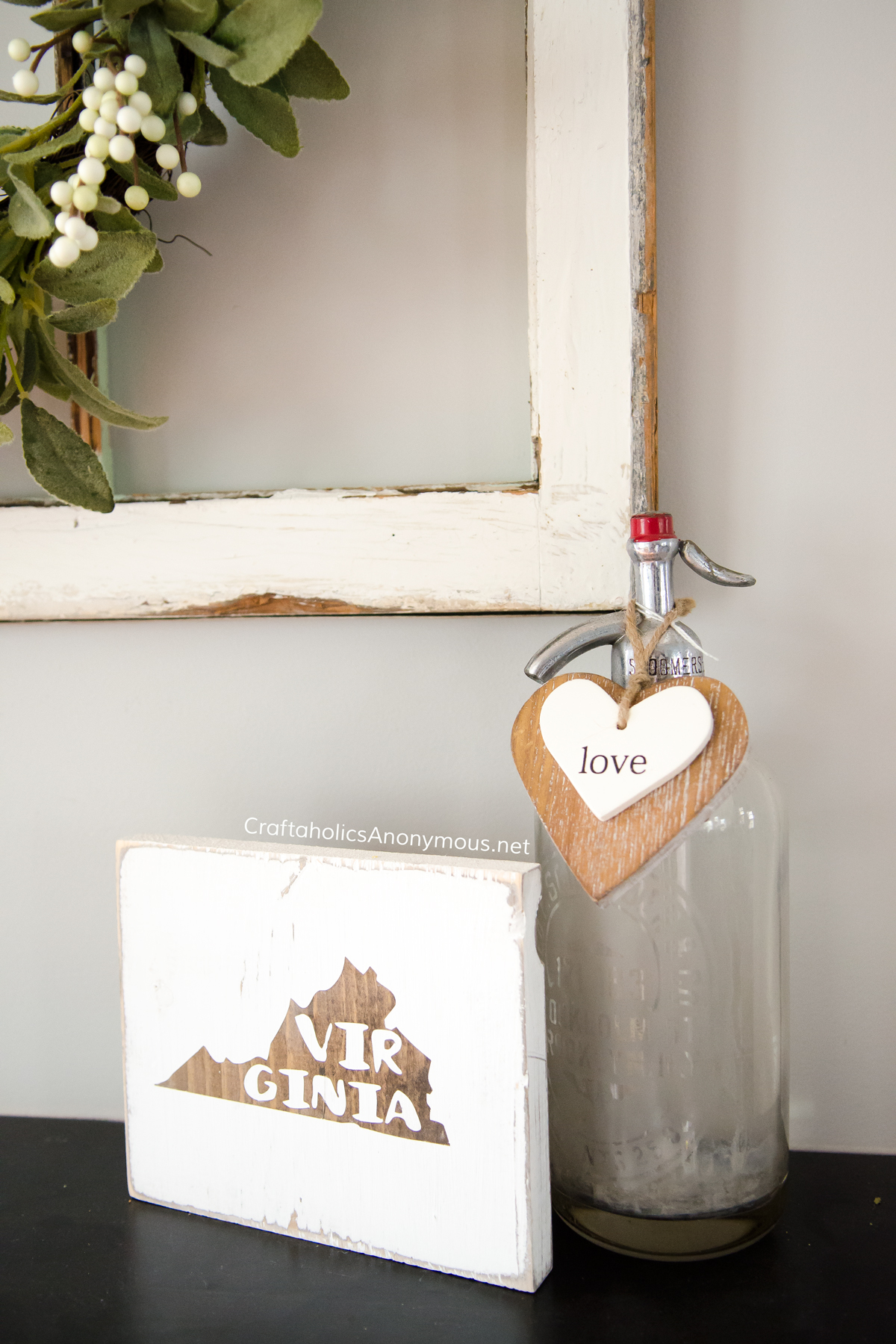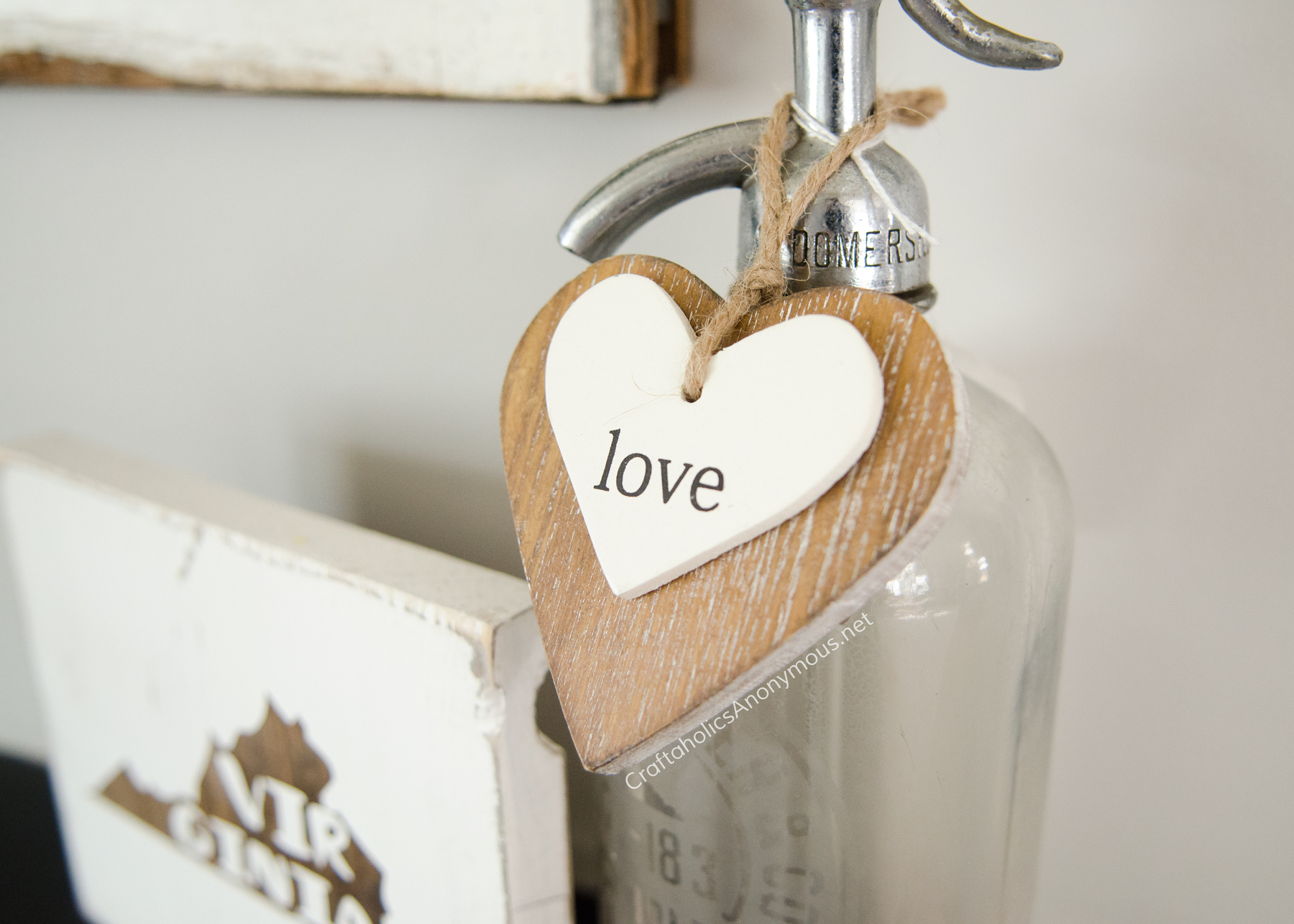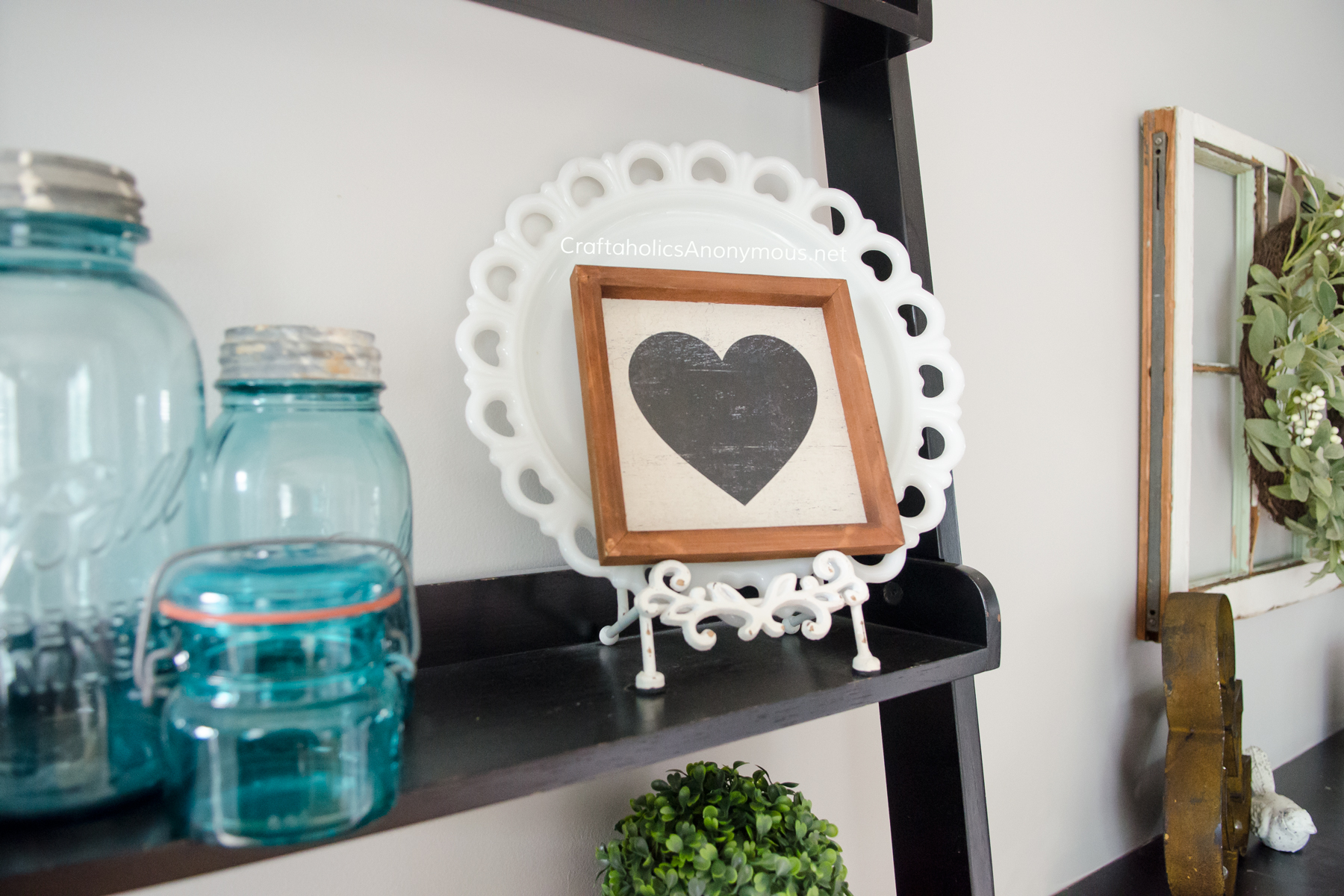 And last but not least, I found this black heart sign at Michaels and it totally screamed Valentine's day to me. I've seen it before and its not in the Valentine section, but it fits so perfectly into my natural Farmhouse Valentine decor this year.

In case you were interested in what I first started decorating with for Valentine's Day this year, this is the direction I was going…..but I can see myself adding a wreath or handmade sign to it down the road for other holidays.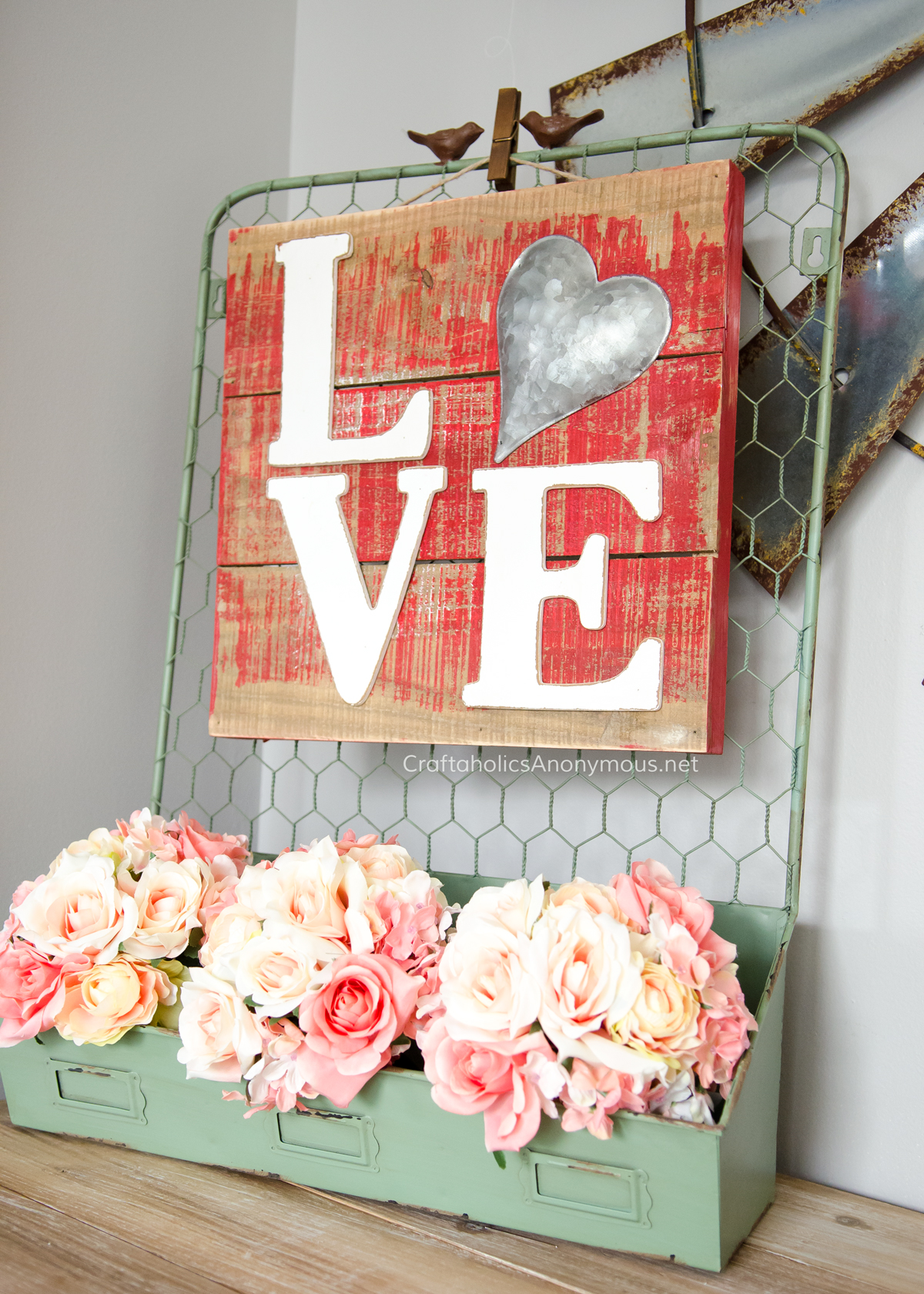 While it is cute, it just didn't fit and I couldn't make it work into my entry decor. So I ditched it and went a completely different direction with my Valentine decorating this year.
So that is my Modern Farmhouse Valentine's Day decor! I hope it inspires you just a little bit :)

Hi! I'm Linda, the craft addict behind Craftaholics Anonymous®, a craft blog. Crafting is cheaper than therapy, right? When I'm not DIYing something, I can be found taxiing around our 4 crazy kids or working out. Or shoe shopping... because you can never have too many shoes! Happy crafting! ♥