I know. Fidget spinners. Kids love them, Mom hate them. But it's for Valentine's Day… and we kinda gotta show our kids some love, right?! And it just might make your kids day. So here are some Free Fidget Spinner Printable Valentines.
Fidget Spinner Valentine Printables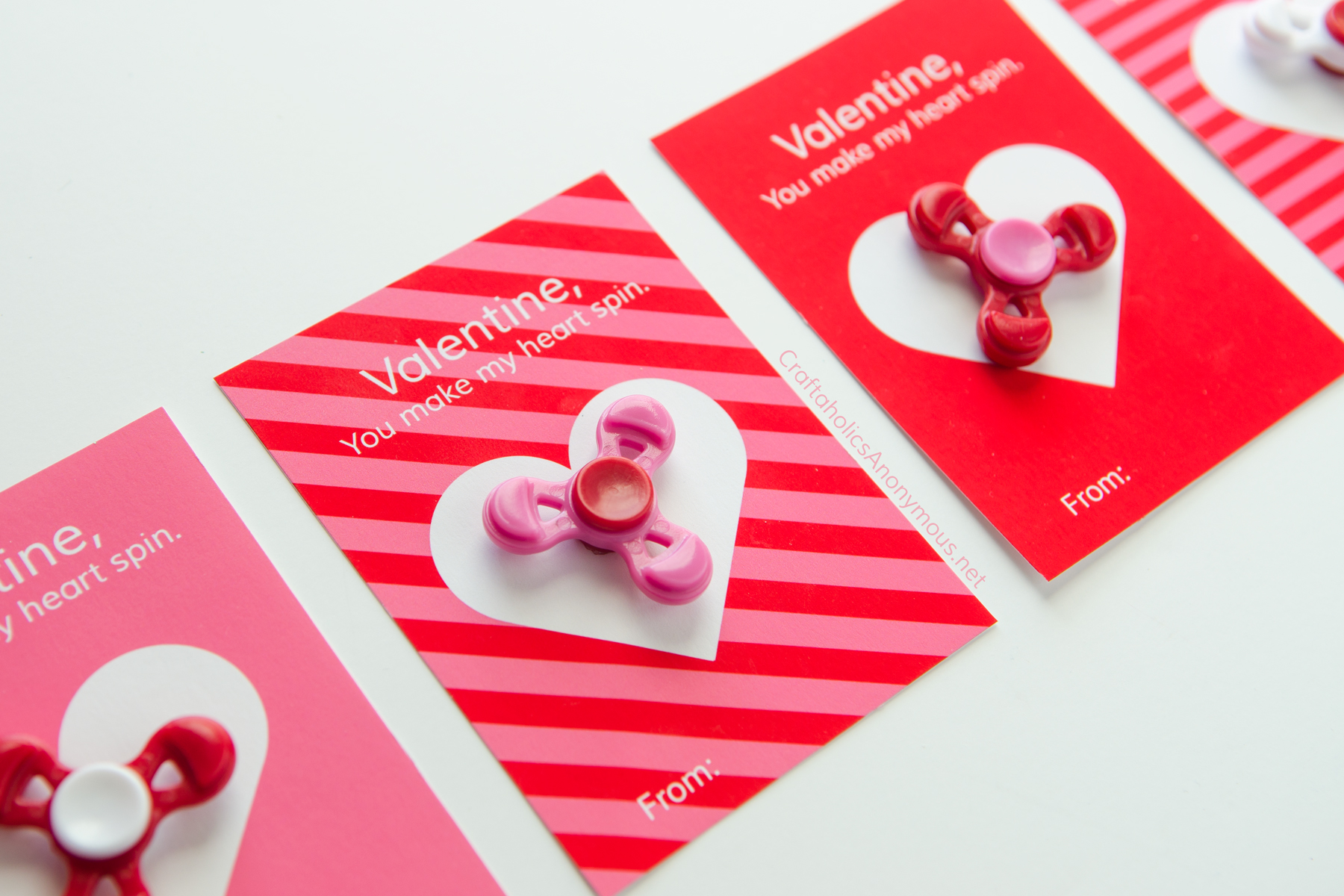 I found these adorable (if can you call fidget spinners adorable. heh.) mini fidget spinners at Target. And they actually spin pretty well….Not that I tried them our or anything. wink wink.
Fidget Spinner Printable Valentines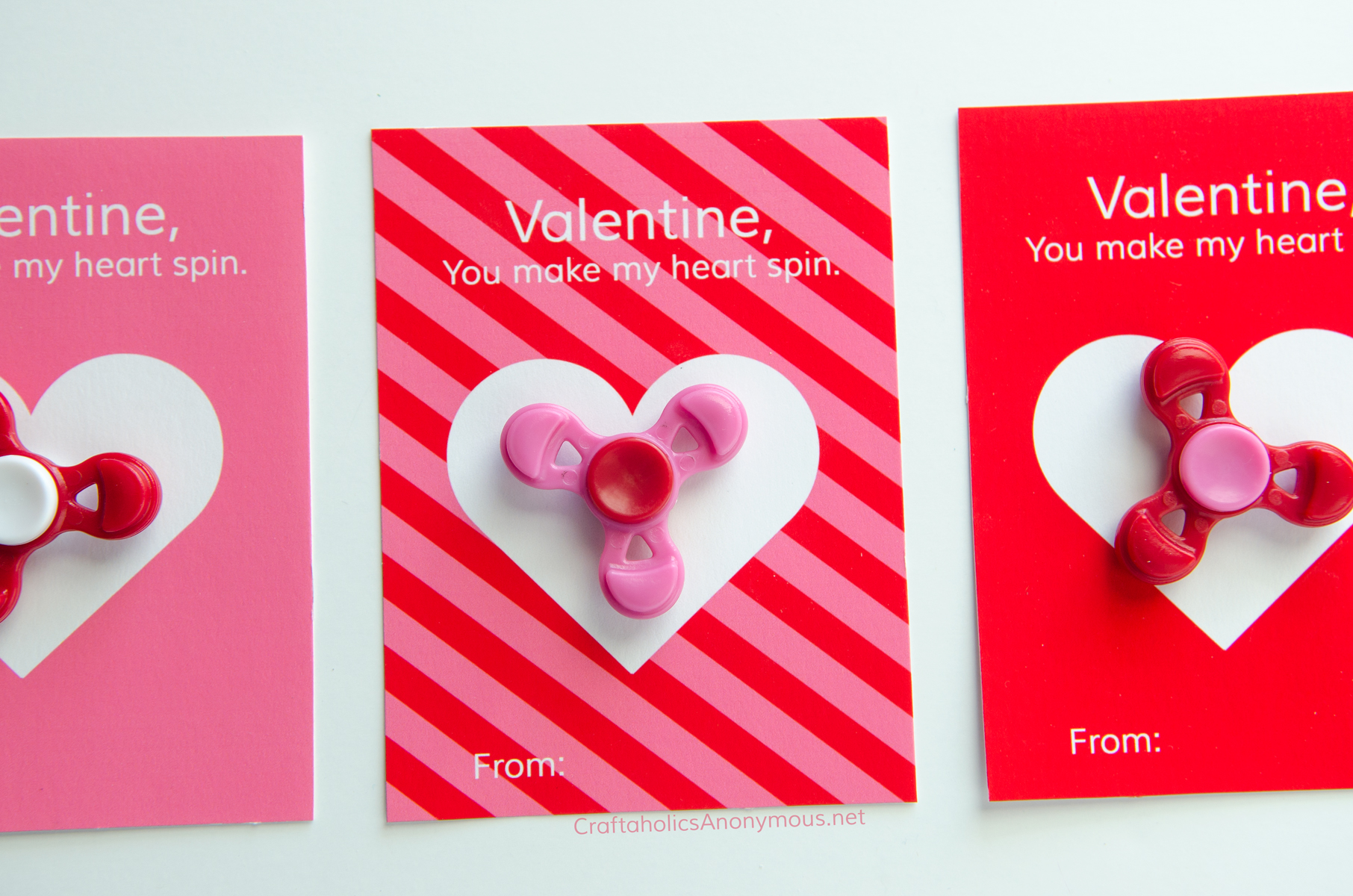 Super easy to make.
Download Free Printable Valentines
Download my Free Printable Fidget Spinner Valentines here.
Then print them off. Here I am using my Canon TS9020 with Canon Matte Paper. Love the crisp, vivid colors my TS9020 wirelessly prints. It looks better printed than they do on my computer screen. Go Canon. You make me look good.
Matte paper is fantastic, but if you don't use Matte paper, please use at least card stock for your valentines so that they have a chance at holding up on Love Day. Because let's be honest, kids aren't gentle and Valentine's Day only makes kids more excited and less careful.
After you've printed out the Fidget Spinner Valentines printable, then cut them apart. Kids are great for this, especially if they will be handing these out.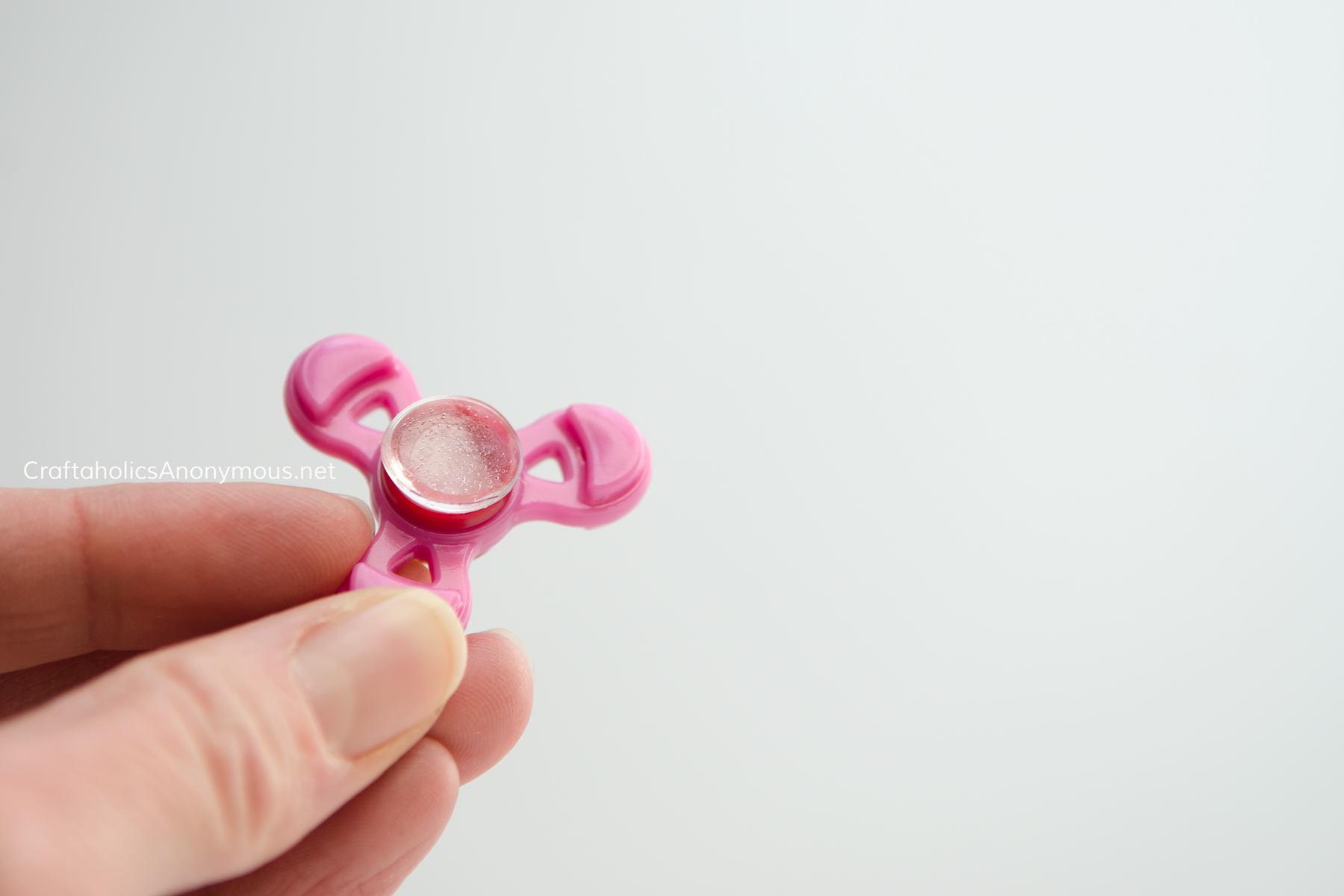 Then I used 1/2″ glue dots to attach the tiny fidget spinner to the printed valentine. And yes, the fidget spinner will still spin while stuck on top of the valentine. It's pretty rad that way.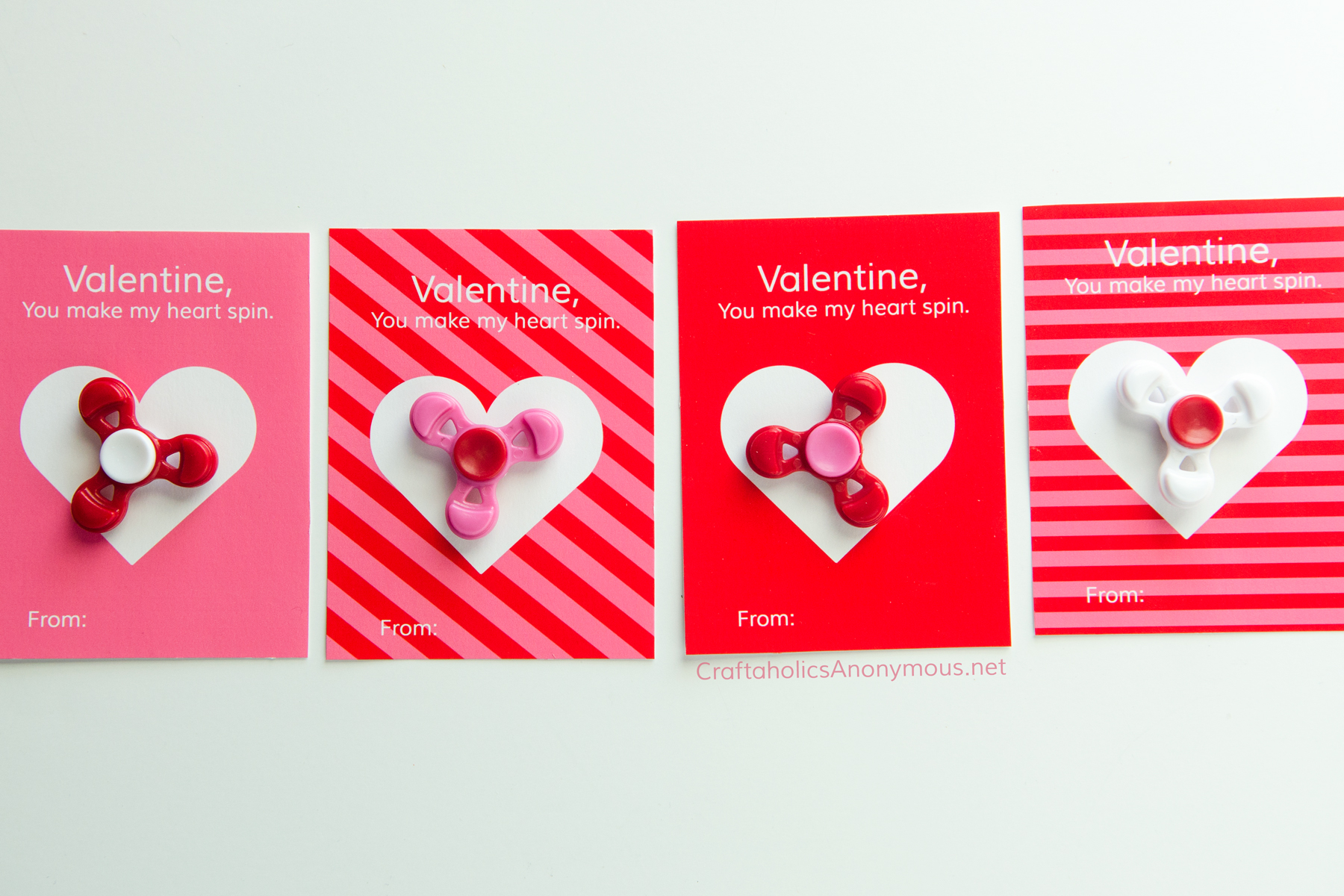 Now go hand these fun valentines out to all your favorite valentines! Hope you enjoy my free printable Valentine this year!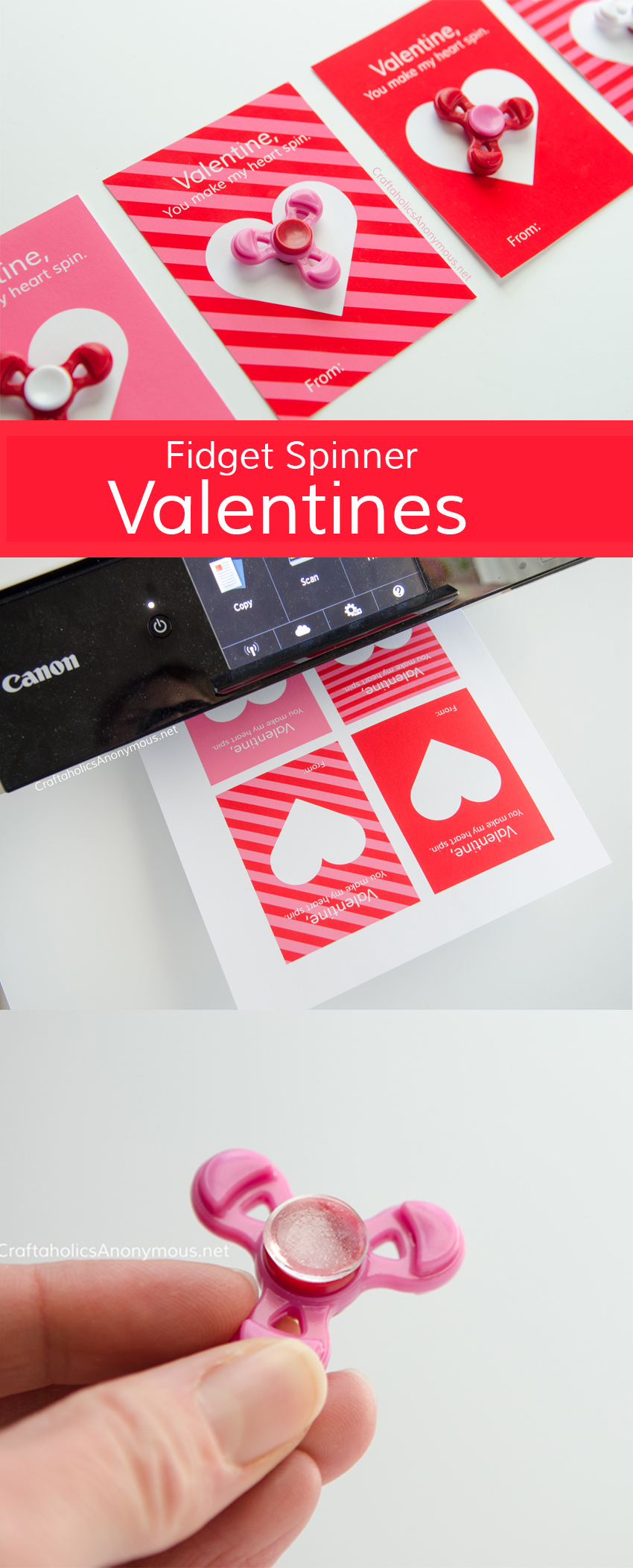 Disclosure: This post is brought to you by Canon. All opinions are mine.

Hi! I'm Linda, the craft addict behind Craftaholics Anonymous®, a craft blog. Crafting is cheaper than therapy, right? When I'm not DIYing something, I can be found taxiing around our 4 crazy kids or working out. Or shoe shopping... because you can never have too many shoes! Happy crafting! ♥