Raise your hand if you do Project Life? I'll admit, I've been eyeing the system and love the concept….but I haven't made the leap yet.  I know many crafters and moms are really into it and I see it as a crafting trend on the rise. So when I saw this thread on our Facebook page that sparked a fantastic discussion on Project Life, I knew there had to be others with this same question on their mind!
Amy's Question: "I'm looking at using Project Life to supplement my scrapbooking but I'm not super impressed at the layouts available in the bundles. If anyone else does this, do you find you actually use the A & D layouts quite often? Or are there any other brands/products you could recommend? I use 12" binders and usually only do 4×6 photos in my albums (horizontal & vertical mix) plus embellishments and journaling, etc. I'm hoping to find something that could "mix in" nicely to hold the extra prints from trips, events, milestones, etc. that I want to include in the book, but don't want to create a full layout of. Also, I do a binder for our family and a binder for our son (and will do one for each of our kids, eventually, and possibly go back to do ones for our parents, or our genealogy, special vacations, and such) so I'm really wanting a versatile product. Would Project Life be the best?? Thanks!!" -Amy
Project Life Tips and Tricks
1. "They have at least 26 different page layouts, so I'm sure you'll find a variety to suit your needs. Look at Becky Higgins blog for her designer's inspiration posts for layout styles." – Darcie K.
2. "I love Project Life! I just recently bought a couple of variety packs to try out some different layouts but I can pretty much stick to 4×6 vertical and horizontal. I use the PicStitch app and just create 4×6 size with any photos I have to make them all fit. Then I am able to take advantage of Shutterfly 101 free print offers or any other offers on 4×6 prints. If I just do 2 photos, they can be cut in half and used to replace the 3×4 journaling cards in any layout. I am still trying to finish my children's traditional scrapbooks, but I am up to mid-August this year already (with weekly layouts!). It really works for me!" – Shelly C.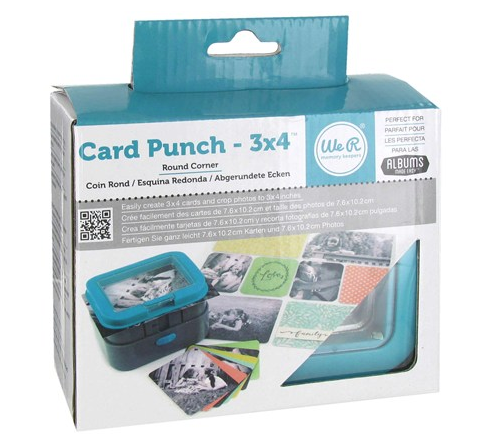 3. "We R Memory Keepers has their own line of Project Life-similar stuff. They have a nice variety and their own designs of page protectors." – Christina L.
4. "I mix Project Life clear pages with my regular 12×12 and I pretty much do NOT follow any set rules or ideas. I do pin some scrapbook ideas on Pinterest and I use my Silhouette Cameo to cut cards and embellishments and such. Setting yourself up to follow one way though organized it may be sometimes its nice to be free and to be messy." – Sarah T.
5. "Hobby Lobby carries a We R Memory Keeper punch that will punch a card similar to Project Life cards. You could use any paper or cut travel brochures to fit into the slot." – Sylvia S.
6. "I use and have for years We R Memory Keepers. They are cheaper and better layouts and are made for 3 ring binders." – Marsha K.
7. "I mix regular 12×12 pages with Project Life pages. I like some of the Project Life cards but I also recommend We R Memory Keepers. Their cards are the same size. They also offer a punch that can cut any pic or paper to the wallet size of the Project Life slots." – Ashley S.
8. "I do the mix my Project Life in my 12×12 albums. I mostly use the A and D design page protectors and trim papers and embellishments along with memorabilia to fill in the empty slots. The best part of the Project Life for me is that I can include photos from my iPhone or that other people have taken but I don't want to make an entire layout. Also it is a great way to use leftover embellishments and scraps." – Hilari H.
9. "I use Project Life layout protectors but I don't use their kits. I have so much excess card stock from before I started Project Life that I just cut it to fit and then trim my pictures and journal on the side. So, it's more of a combo Project Life but its still easier than creating the scrapbooks that I used to. I think the look is cleaner too." – Crystal W.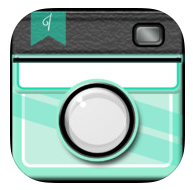 10. "Instakeeper (the iPhone app) lets you create custom photo journaling cards on the fly and journal photos while you take them. It compliments Project Life and We R Memory Keepers photo pocket systems or can be printed and glued to traditional scrapbook layouts. Super easy card design tools will be available in this app in about a week as well." – Molly F.
11. "I am not sure if this is helpful but I have seen tons of card stock paper and layout protector products at Joann's that is the same size as Project Life at a fraction of the cost. Michael's carries a line compatible with Project Life as well. Also if you were to research Project Life on Pinterest you will find tons of free or cheap printables if you would like to go that route. As much as I love Project Life it can be very limiting at times if you were to only stick with their products and some can be found at a cheaper cost." – Megan P.
12. "I do traditional scrapbooking and Project Life but after the initial kit that got me started, I haven't bought another Project Life kit. Now I buy divided page protectors in 2 different styles only. Then I cut 4×6 or 3×4 cards on my Cameo or just rectangles. I sometimes find journaling cards by Studio Calico or others and include them in my layouts. This way I can use any pattern paper and make Project Life suit my style instead of trying to fit my story into their choice of colors and phrases. I use a lot of date stamps and small graphic image stamps like arrows and chevrons. This is also where I use the stickers and card stock embellishments that come with paper packs. My 12×12 pages are usually one or two photos of a special moment or event or subject. My Project Life albums tend to include more photos and document our lives from week to week, usually based on the files dates in my picture folders on my computer." – Cindy D.
13. "Other lines available that I also mix in are Echo Park (I love these!), Simple Stories, SNAP, and SMASH. All can be found at Hobby Lobby." – Ashley S.
14. "You can buy bundles or you can buy just the sheet protectors and kits separately. It can be more expensive but you have more options. There are variety packs of page protectors on Amazon that have a bunch of different sizes in there. You could also mix in regular 12 x 12 pages as they fit in as well. So far I only have the A and D and I can make them work for almost any layout I need to do." – Laura S.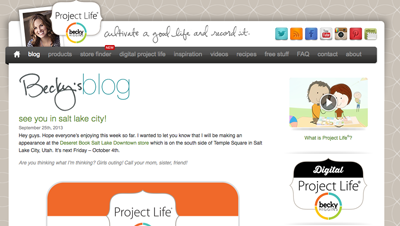 15. "I have tried to do the same thing and am really struggling. Whilst I may have additional pictures to fit in a sleeve on one side, I then have to fill the back side and find myself using fillers. I have instead tried to place 5 or 6 pictures on a plain 12×12 with little or no embellishments as if using Project Life, then when the page turns, I have a blank canvas. I mix this in with traditional layouts." – Natalie W.
16. "I just got the Project Life divided sheets and plan to use them in a regular 12xx12 scrapbook. I did buy the wedding mini kit because it had a lot of grays, which was one of my wedding colors. I have a TON of pink paper already (my other wedding color) so I'm just using that. I plan on mixing in some regular 12×12 scrapbook pages that aren't the Project Life divided ones. I do like some of the Project Life pages because it gives me a simple way to display my pictures without having to be super design-y, but I like flexibility for when I'm feeling really creative. It took me FOREVER to decide to get the Project Life stuff (as in, the people at Hobby Lobby probably think I'm crazy for standing in the aisle just staring on multiple occasions), but I'm really glad I did!" – Ashleigh P.
I love how helpful all you crafters are on the Craftaholics Anonymous® facebook page! Keep the questions coming!
Do you have any Project Life tips or tricks? What works for you?
TODAY is the LAST DAY of Silhouette's Glass Etching promo! Run over and take advantage while you can!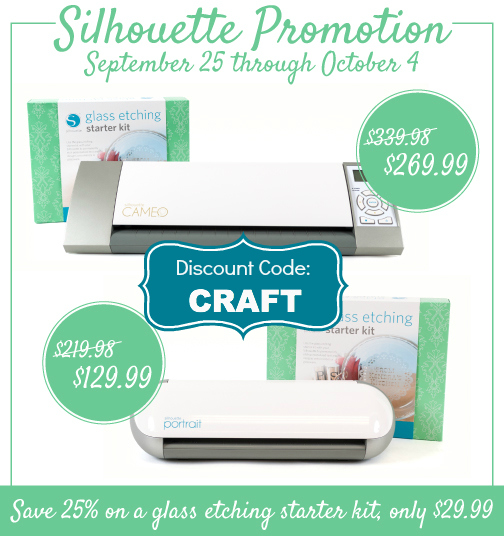 Latest posts by Craftaholics Anonymous (see all)