I meant to put pics of my new business cards in my CHA post yesterday. oops! I'm still playing catch up over here and my lack of sleep isn't helping. Anyways, these are my latest and greatest cards. I was going to add selvage fabric like I have done on previous cards, but did not have time before my flight on saturday.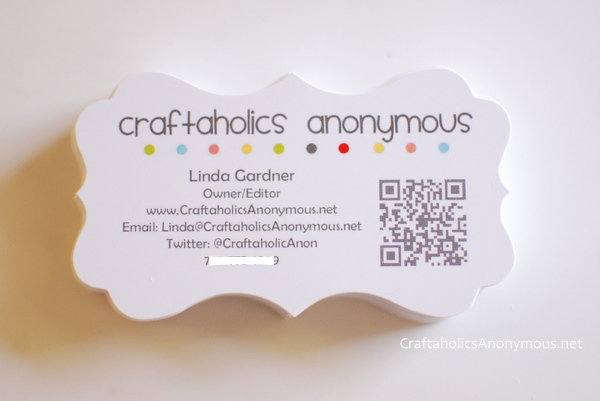 That white box is there for a reason….as much as I'd love to chat with you, I really don't want to deal with all those telemarketers! So I blotted out my phone number.
Want to see what my previous business cards look like? click here. I also share a tutorial for making your own QR code.
Roomie Gifts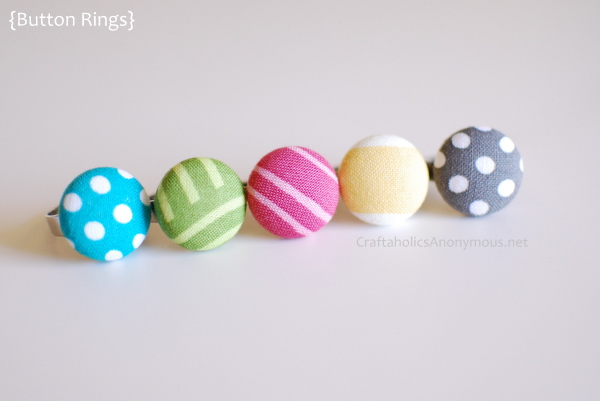 I made these fabric covered button rings in my blog colors for the gals I stayed with. Aren't they cute?? Now I need to make me a couple!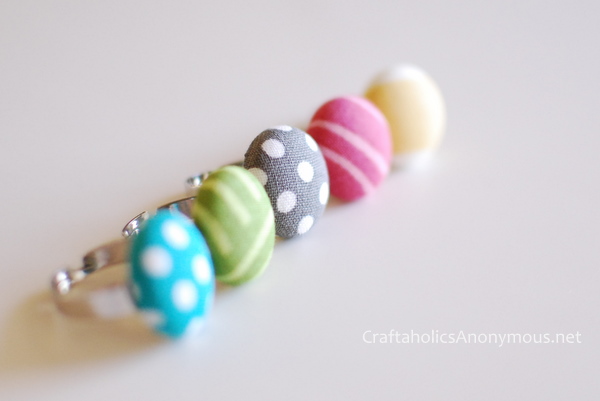 I love all the colors in my blog design. I think they are so pretty and happy……I will be doing a slight redesign in the near future, but the colors are staying the same.
*****
Did you see today's deal at Gigi's Petals??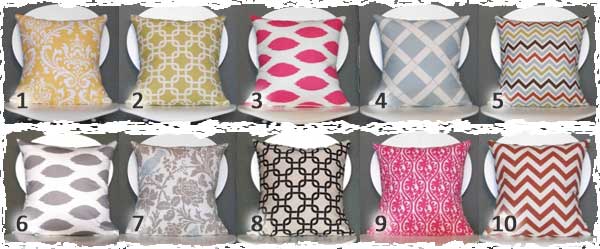 You can get these pretty pillow covers for $11.00/each? such a good deal! They come in both 16×16 and 18×18 sizes. So run over to Gigi's Petals and snag a couple while you can.

Hi! I'm Linda, the craft addict behind Craftaholics Anonymous®, a craft blog. Crafting is cheaper than therapy, right? When I'm not DIYing something, I can be found taxiing around our 4 crazy kids or working out. Or shoe shopping... because you can never have too many shoes! Happy crafting! ♥