Its me. again. I'm popping in again today to show you my Mother's Day card for this year.
I have a confession, I struggle with card making and scrapbooking. Its just one of those things that does not come naturally to me….. it takes me a reeeeally long time to complete them. I just sit there….. and stare at paper….. forever.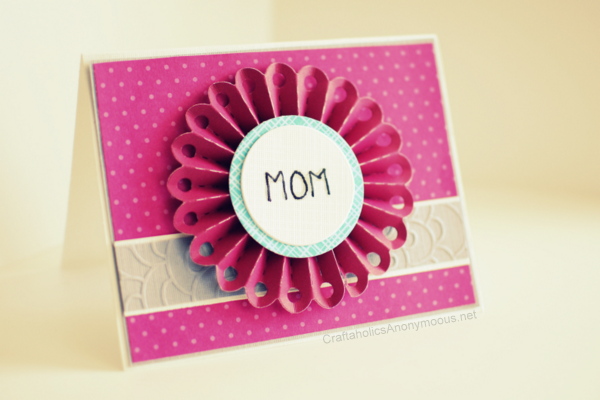 This card took me about an hour to make, but I really like it! I used some new embossing folders from Lifestyle crafts to give the card some texture.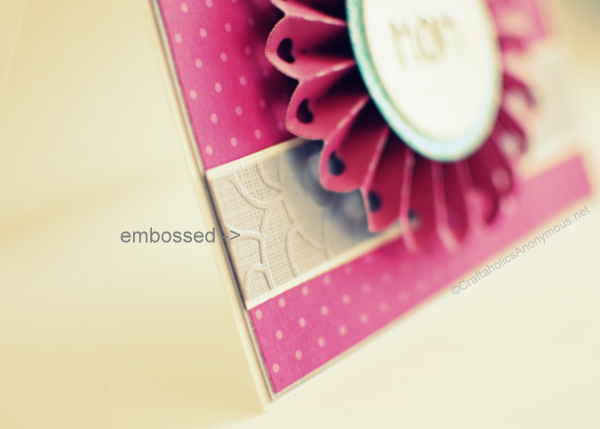 This was my first time using embossing folders with my Epic 6. They add a new element to my paper crafting for sure.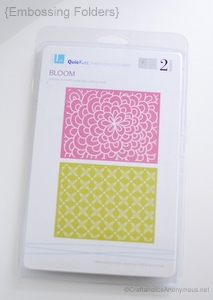 I used the flower folder from this duo and a rosette die for the paper lolli.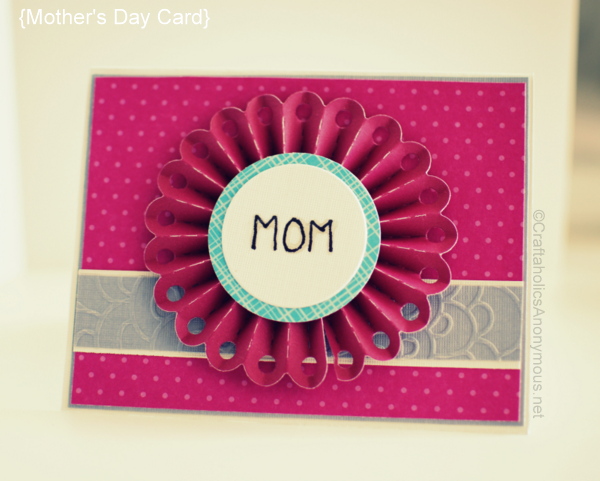 and you can never go wrong with pink polka dots, right? ha.
So mom, in case you missed it….this is what's coming in the box this year…. the cute card above, a funky frame, and some flower lids. SURPRISE!
Discount: if you use promo code: CRAFT you can get an additional 20% off your purchase at Lifestyle Crafts
disclosure: i received free product from Lifestyle Crafts. Please see my disclosure tab for a complete statement.
Need more card ideas?
Do you make Mother's Day cards? Or do you purchase them?
happy crafting! linda

Hi! I'm Linda, the craft addict behind Craftaholics Anonymous®, a craft blog. Crafting is cheaper than therapy, right? When I'm not DIYing something, I can be found taxiing around our 4 crazy kids or working out. Or shoe shopping... because you can never have too many shoes! Happy crafting! ♥