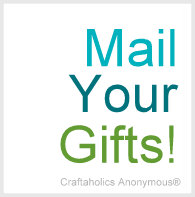 The June 30 deadline is coming quickly!! Only 2 days left!!
Yep, those handmade goodies should find their way into the mail no later than this Saturday. So look at your schedule and make sure to fit in time to finish your gift and run to the post office!
Don't forget to take a picture of what you made and to get a tracking number when you ship it!
Already mailed/received your gift? Show it off in the Linky or Flickr Party!
Add your tracking number to Elfster: log into Elfster, view the exchange. Next to "Your Draw" is "Mark as sent". Click that and it will prompt you to enter the tracking info.
*******
Missed this gift exchange? The next one starts Nov. 1, 2012. You can sign up here for a reminder email when it starts!
*******
Today is the last day of the Silhouette Rhinestone promo!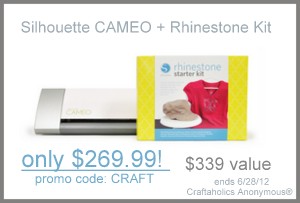 happy crafting, linda

Hi! I'm Linda, the craft addict behind Craftaholics Anonymous®, a craft blog. Crafting is cheaper than therapy, right? When I'm not DIYing something, I can be found taxiing around our 4 crazy kids or working out. Or shoe shopping... because you can never have too many shoes! Happy crafting! ♥