are you ready for the second round of highlighted gifts made for the Handmade Gift Exchange? if you haven't checked out the Handmade Gift Exchange Linky party, you should! and even if you have, there are tons of new gifts linked up that you don't want to miss! AND for all you HGE participants, i will be extending the linky party until August 15. some of you haven't received your gifts yet and wanted to join in the fun. so don't worry, i'll leave it open for a few more weeks than previously stated.
for those of you who are new here, twice a year i host a Handmade Gift Exchange where i pair up 2 strangers who become friends and made gifts for each other. its loads of fun! the next Handmade Gift Exchange will start the first week of November, so mark your calendar!
Ruffled bag and gift set made by Kyla at Funky Polkadot Giraffe
necklace gifted made by Sheila gifted to Resourceful Red
angel ornaments made by Michael at Blue Velvet Chair
yellow bow/bag set made by Something About Katie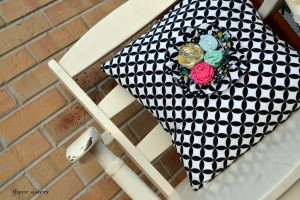 Pillow made by Flannery via Flickr Group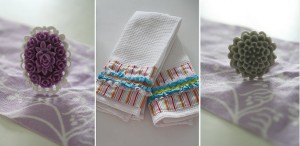 rings and hand towels made by 3 Four and Under
embellished frame made by Ryann Designs
if you participated in the Handmade Gift Exchange, make sure you join in the linky party and/or the Flickr group! its a fun way to finish off the exchange and show off what you made/received.
**if you would like a reminder email about the signups for the next Handmade Gift Exchange, email me OR leave a comment here with your email addy and i'll add you to the list. **
this week's sponsor spotlight:


Hi! I'm Linda, the craft addict behind Craftaholics Anonymous®, a craft blog. Crafting is cheaper than therapy, right? When I'm not DIYing something, I can be found taxiing around our 4 crazy kids or working out. Or shoe shopping... because you can never have too many shoes! Happy crafting! ♥