Disclosure: This post is brought to you by Michaels Makers. As always, all opinions are mine!
So I was browsing my local Michaels store and saw adorable galvanized steel bin that had a bunch of holes in the sides. And being that I have been in the mood to dejunk and clean absolutely EVERYTHING in the house, I immediately thought it would make the perfect ribbon organizer for my craft room!!
Ribbon Organizer Bin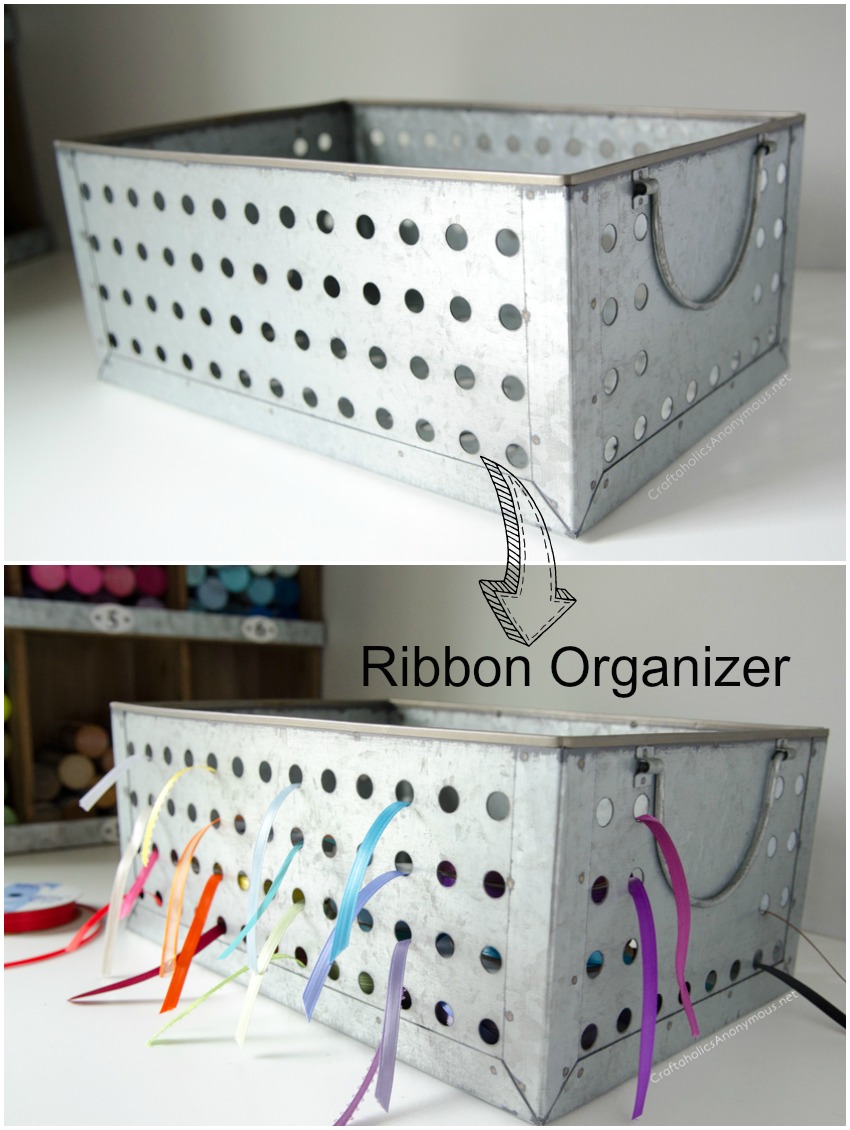 It TOTALLY works, right?!! Its so easy! Sort of reminds me of those nasty old plastic bag ribbon organizers, but pretty and easy to access! And tons easier to use! All I did was stack the spools of ribbon on the inside of the metal tin and and then pulled the ends of the ribbons out one of the many holes in the sides. Of course, I did it in rainbow order to match everything else in my craft room. ha!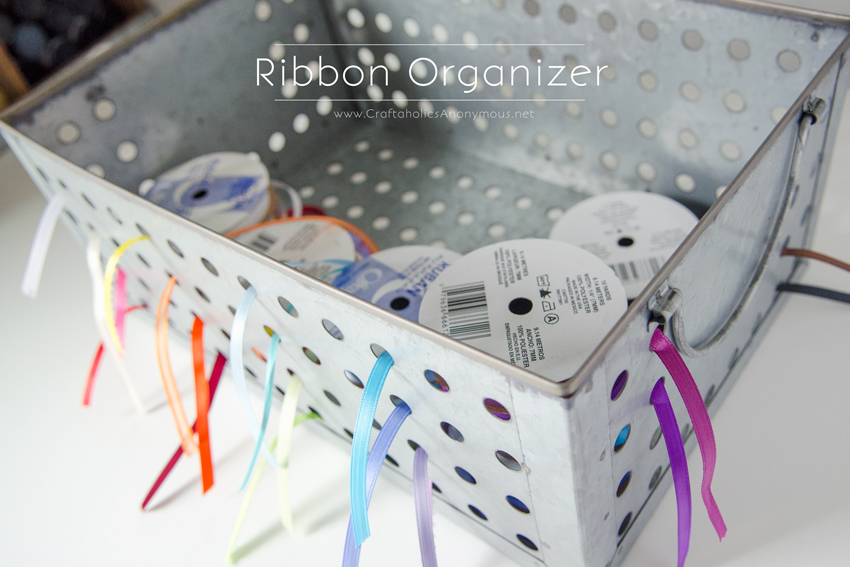 Brilliant, right? I like to think so! ha! The metal bin has a little weight to it so that the box doesn't move all over when I pull the ribbon out. It stays put!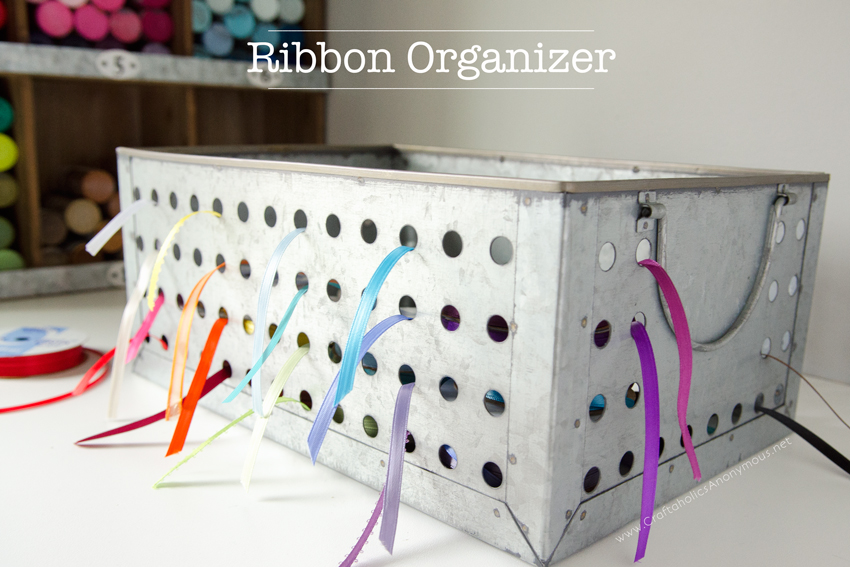 I love galvanized anything! It totally fits so nicely in my craft studio. Totally loving it! If you look behind the bin, you can see my craft paint organizer. It has galvanized metal on it too.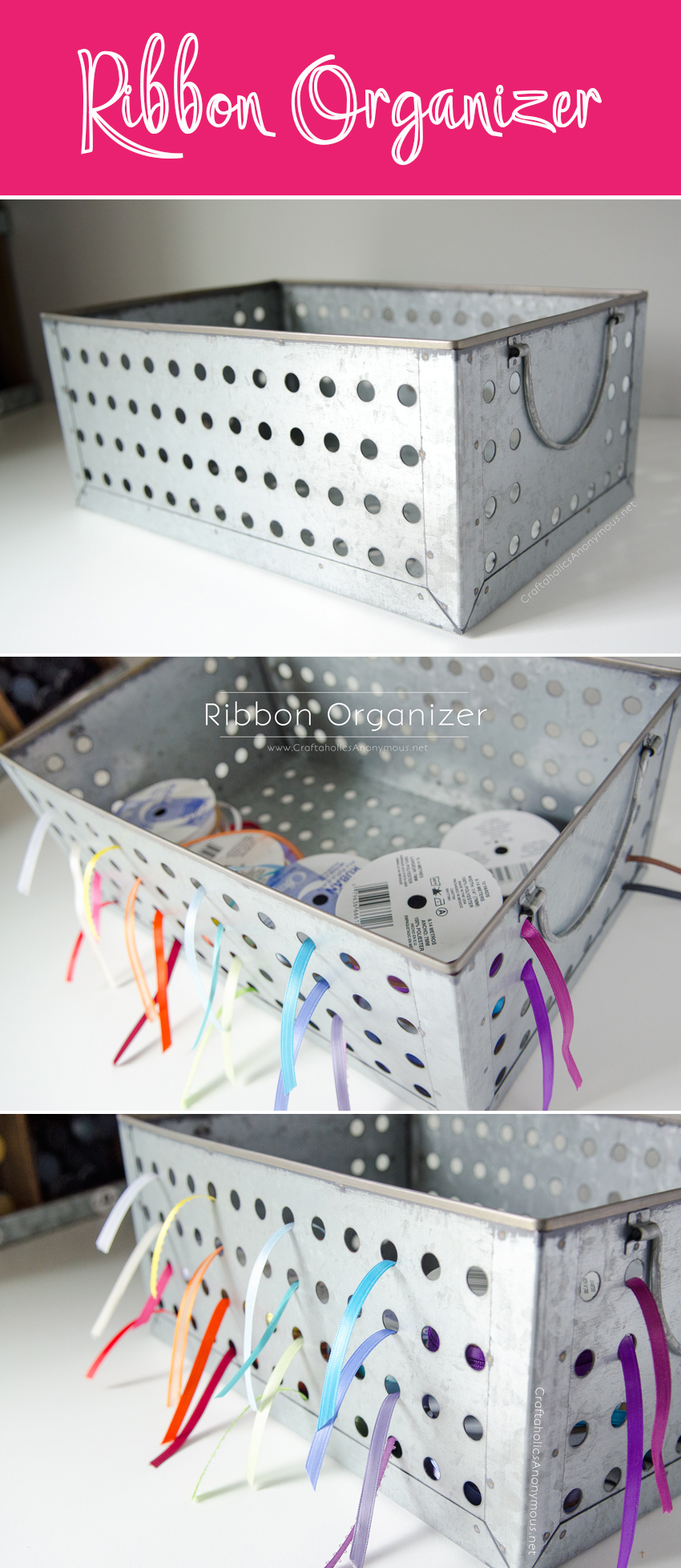 Inspired to organize your space? Start the year off right! Michaels has tons of products and storage supplies that can be used to decorate and inspire creativity in any room of your house. Michaels just launched a new line of storage and organization product called Cre8ted Spaces available in stores now and it has tons of different colors, bins and office supplies. Want to get organized but don't know where to start? Check out storage projects on Michaels.com or the other 49 makers' ideas on The Glue String for tips on designing, organizing and decorating their favorite places!
More Organization Ideas you'll Love!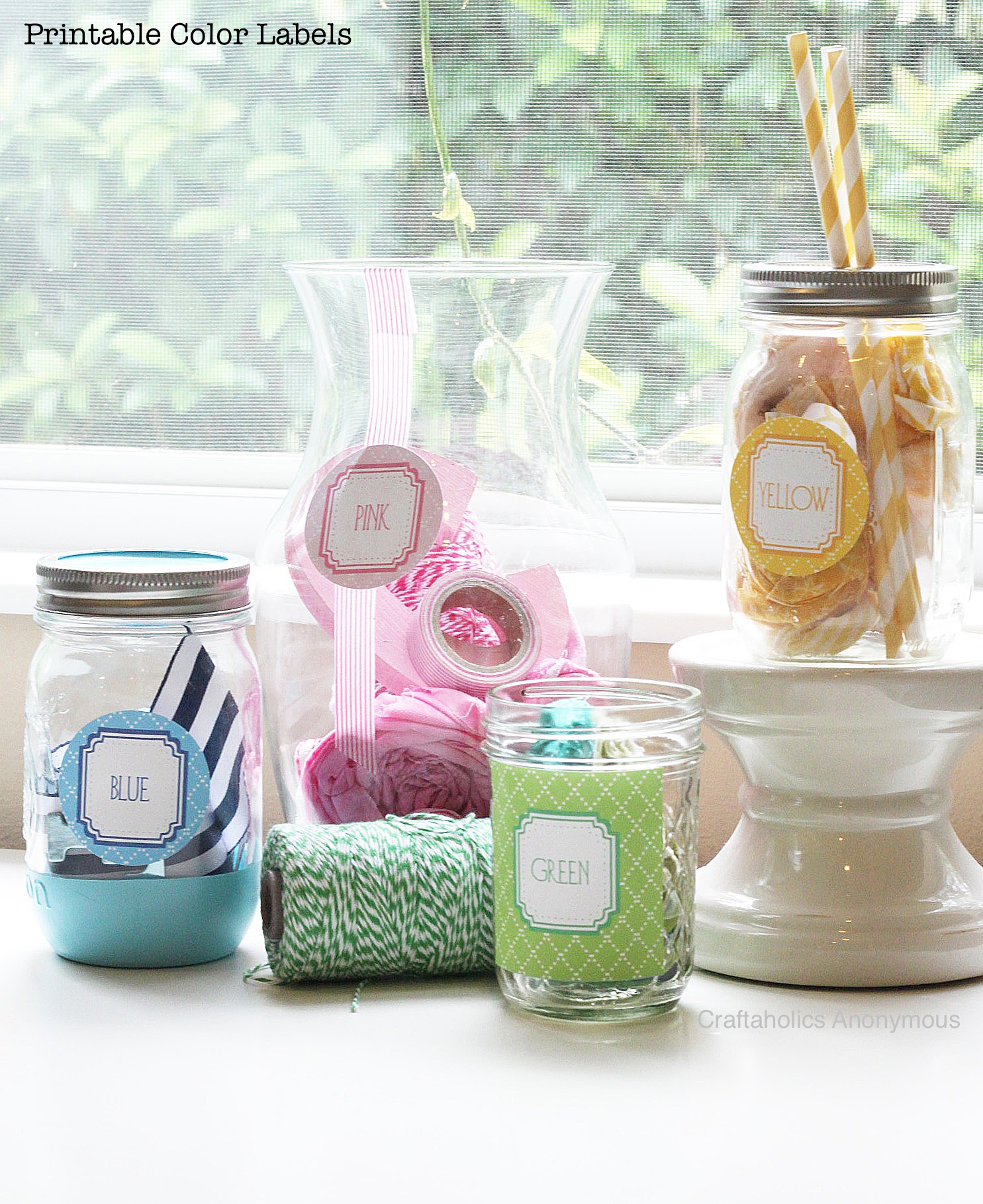 Free Printable Color Labels :: Organize your supplies by color with these FREE Printable Color Labels!

Hi! I'm Linda, the craft addict behind Craftaholics Anonymous®, a craft blog. Crafting is cheaper than therapy, right? When I'm not DIYing something, I can be found taxiing around our 4 crazy kids or working out. Or shoe shopping... because you can never have too many shoes! Happy crafting! ♥