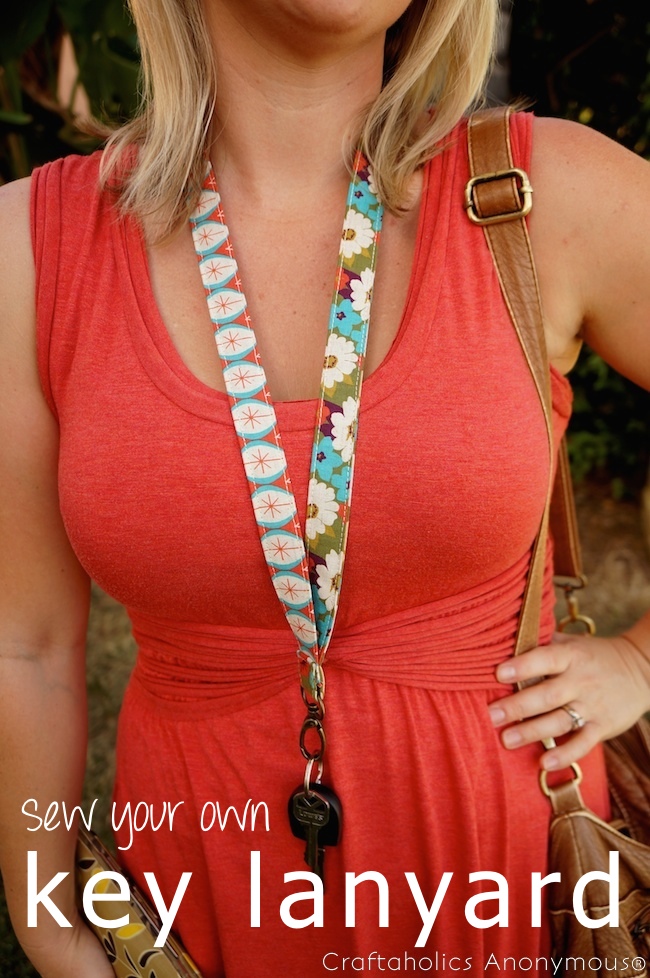 Key Lanyard Tutorial
Hey folks! It's Caila here today and I have the perfect simple sewing project for those of you on the run or traveling this summer. I don't know about you, but I seem to be carrying a lot on these summer days: beach towels, pool noodles, bags with changes of clothes, coolers, hats, sunglasses, etc. I don't have enough hands to carry it all! Often in the confusion of transporting kids from house-to-van-to-pool-to-van-to-house-again I misplace my keys. Well, I've discovered a simple solution: I wear them around my neck!
Key lanyard's aren't a new invention by any means, but that doesn't mean you have to buy a boring one at the store. Make a fashion statement by sewing your own key lanyard this summer with this key lanyard tutorial and don't get stuck at the pool all day until someone can come open your car. Win win!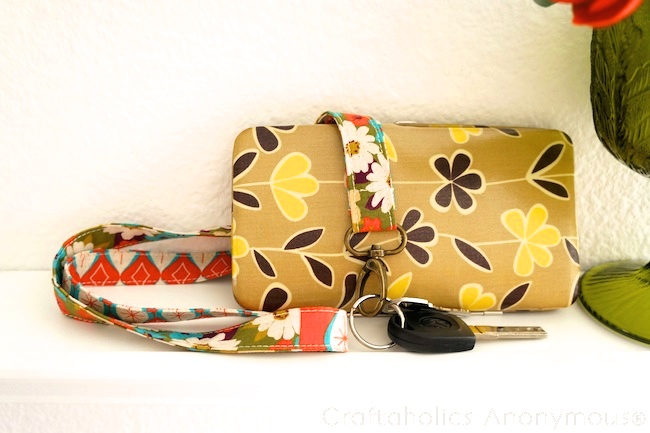 MATERIALS
To make your own key lanyard you will need:
A strip off fabric measuring 37″ by 3.25″.
Matching thread
Pins
A swivel clasp (most local fabric/craft shops carry these in the bag hardware section).
Sewing machine
Iron and ironing board
Let's get started! First, cut your fabric into a strip 37″ long by 3.25″ deep. (My fabric had two different prints on one continuing piece, which is why you see two prints on my strip below).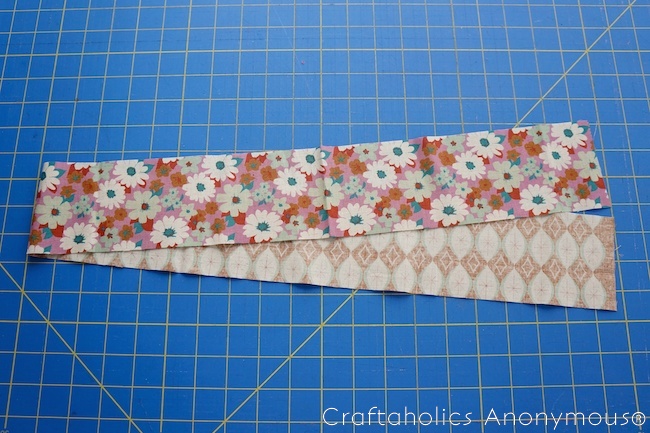 Use a hot iron to fold and press your fabric in half lengthwise to create a center crease. Then fold the outer (raw) edges in toward the center crease. Press well.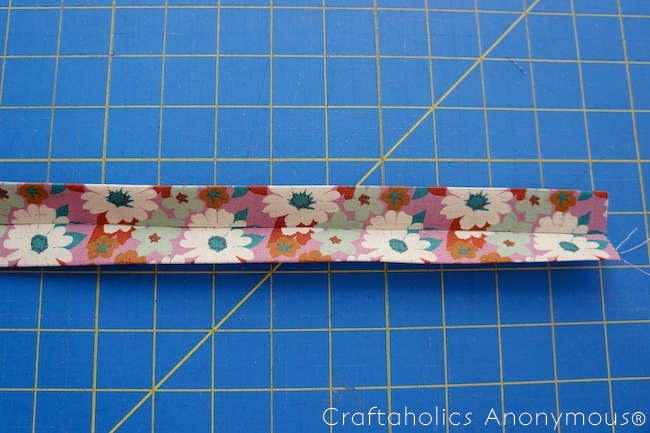 You should now have a strip off fabric, 4 layers thick with the raw edges folded into the middle.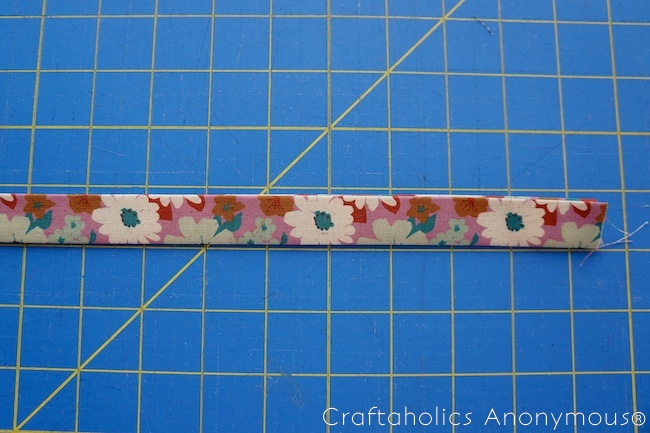 Topstitch along both long edges, with the sewing needle only about 1/16 or 1/8 of an inch from the folded edge. Use a straight stitch and backstitch at the beginning and end.
Now take one of the short ends and fold it over 1/2″. Press well with the hot iron.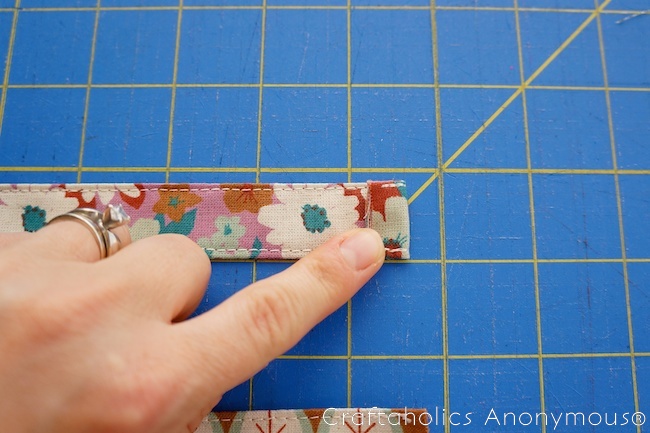 Fold it over again, this time 3/4″ and press. The raw end should be tucked under completely.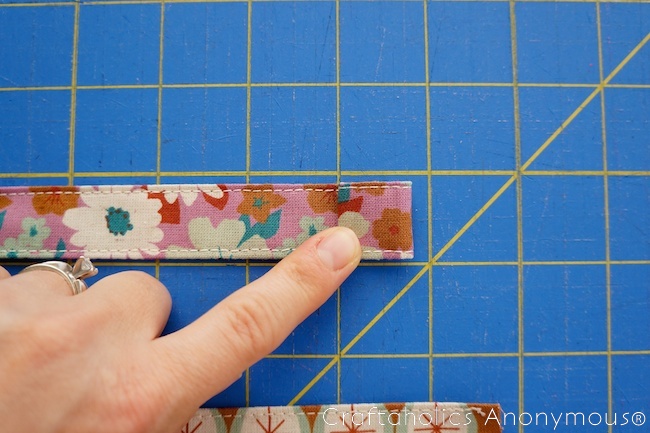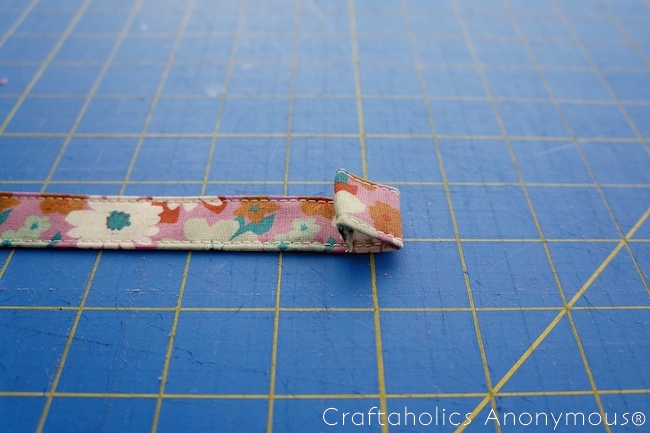 Slip the swivel clasp onto the folded end.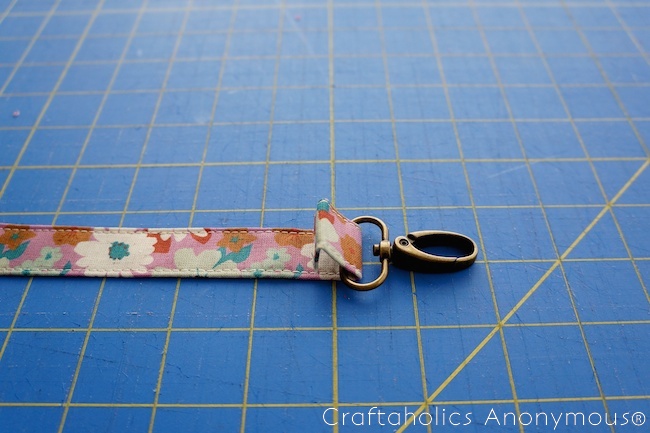 Tuck the other end of the lanyard under the folded end.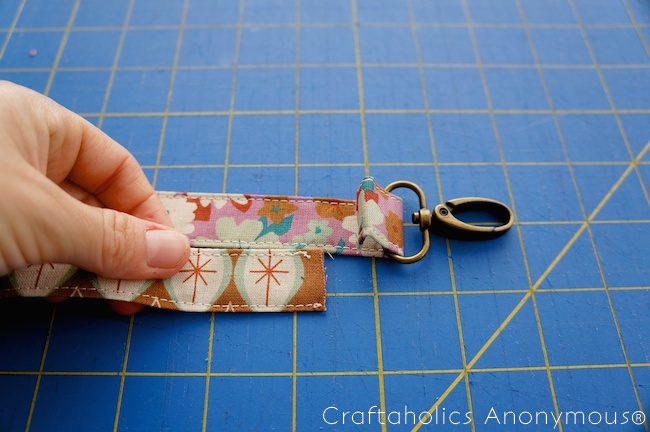 Place a pin there to hold it all in place.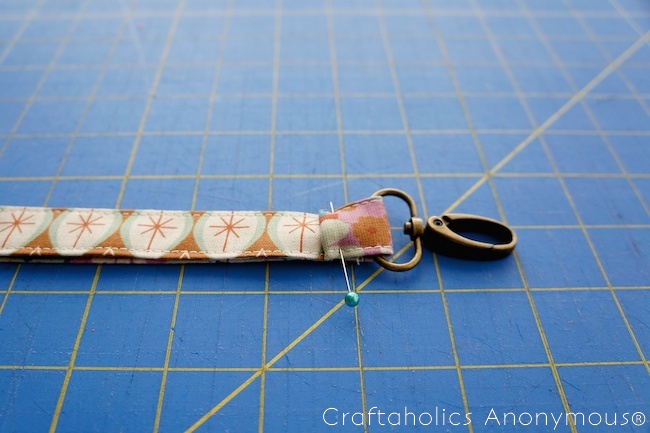 Stitch it down along the fold (where you pinned) to secure the end in place. This is a lot of layers to stitch on your machine, so you may have to the fabric lightly while you sew. Make sure to backstitch at the beginning and end.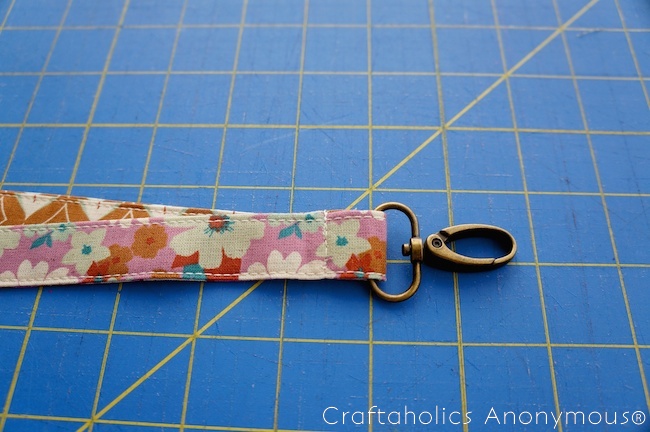 You're done! Now go make a bunch more for all your friends and family! These make the perfect handmade gift, and only take about 15 minutes from start to finish.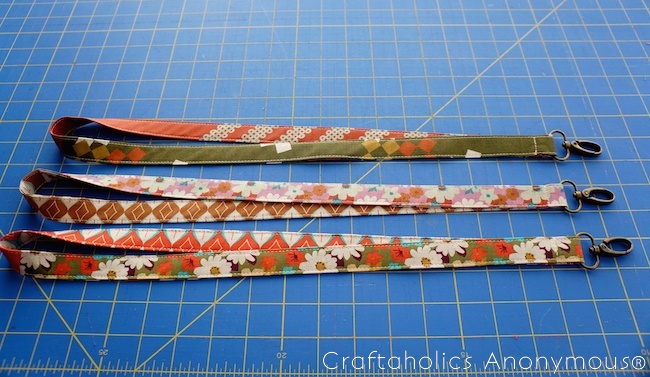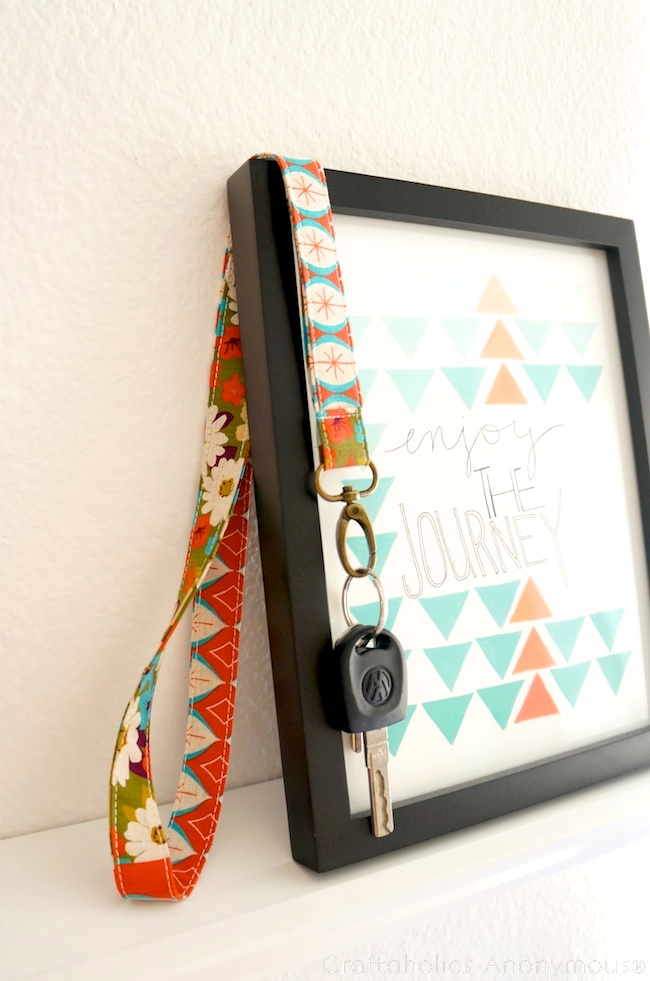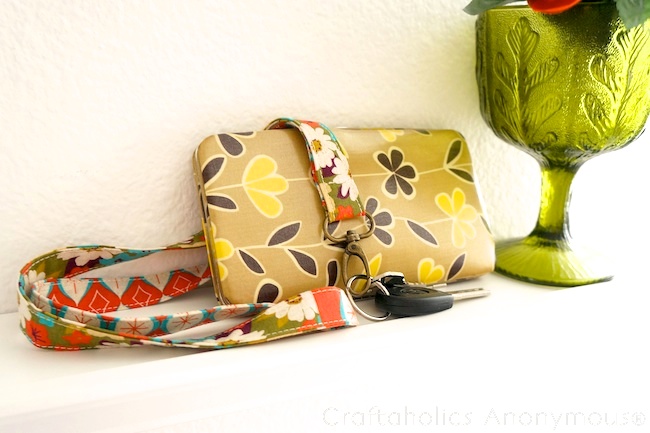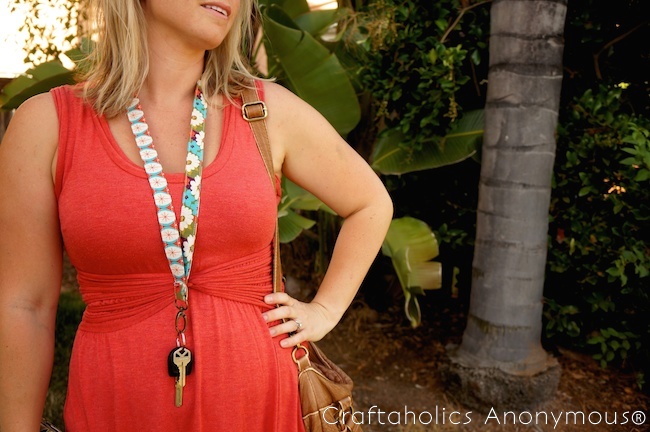 Latest posts by Craftaholics Anonymous (see all)