Summer means road trips for many families! And what's not to love about hours and hours confined in a car with a bunch of stir crazy, hungry, and bored kids?? ha! Well, today I'm sharing a fun little DIY Pocket Tic Tac Toe game that *just might* save your sanity…. for at least a few minutes….during a road trip or at church, or in the post office line, or just driving across town. Sometimes you just need a couple minutes where the kids are pre-occupied!
DIY Pocket TIC TAC TOE Game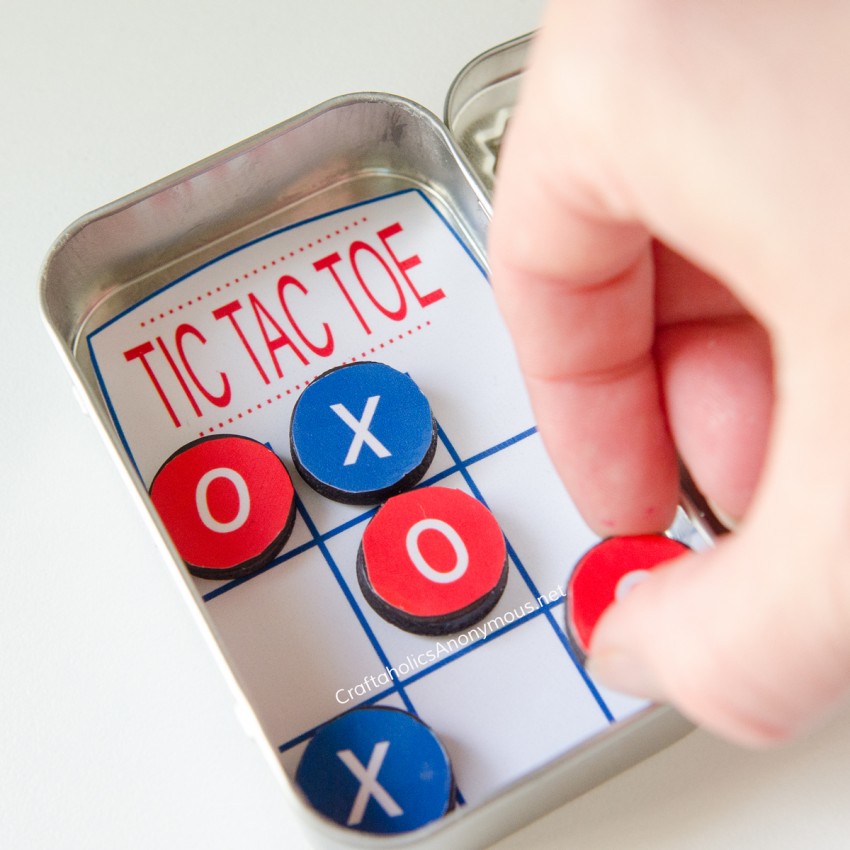 Super easy to make and fits in your purse! Or in the pocket on the car door. It's also a great kids craft idea to keep them busy this summer! Oh and when Christmas comes, this would make a fantastic handmade Christmas gift idea!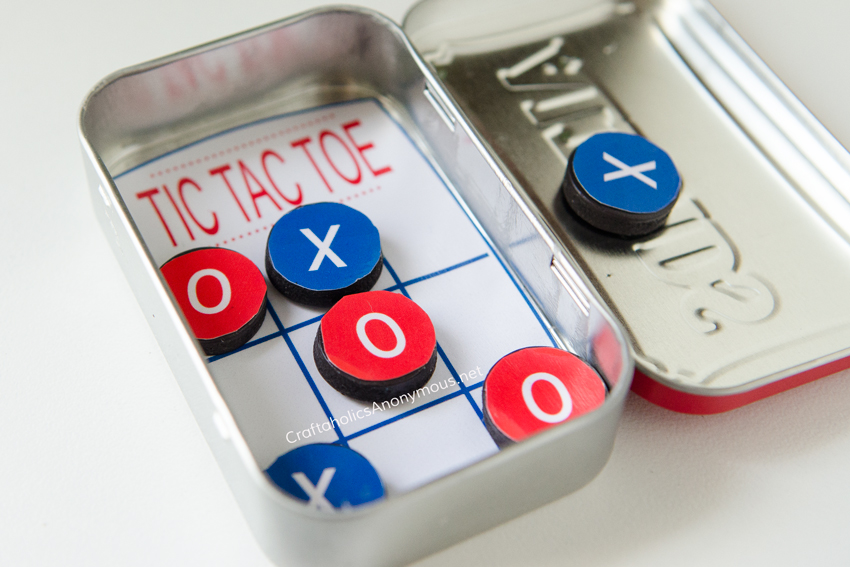 Whip one of these up in minutes and your kids will love you!
How to Make Travel TIC TAC TOE Game Tutorial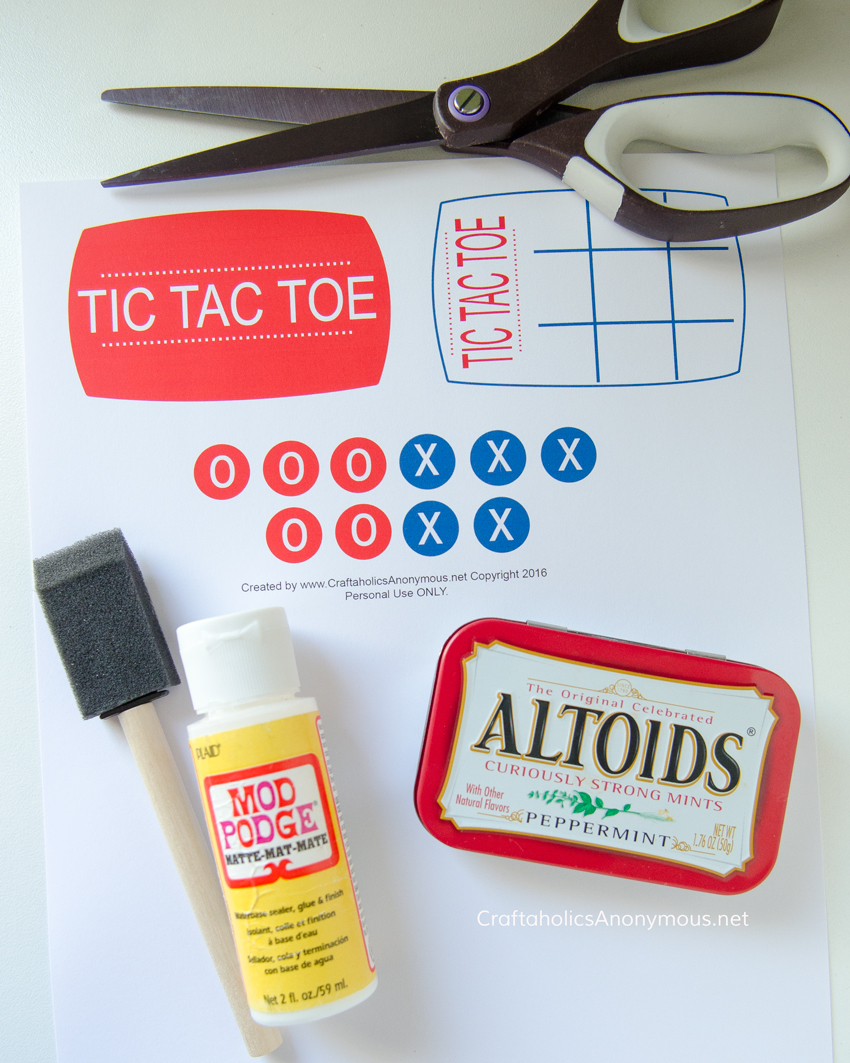 Supplies: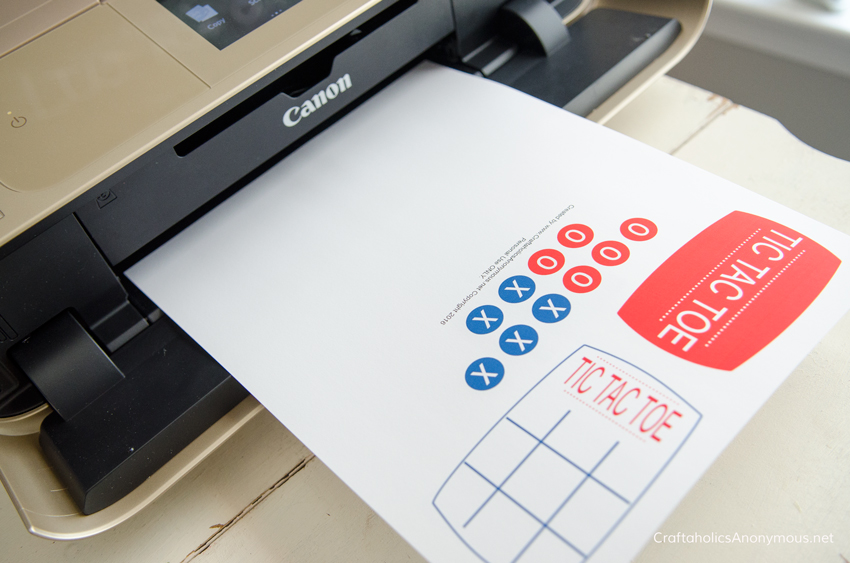 Print off my Free TIC TAC TOE Game printable here.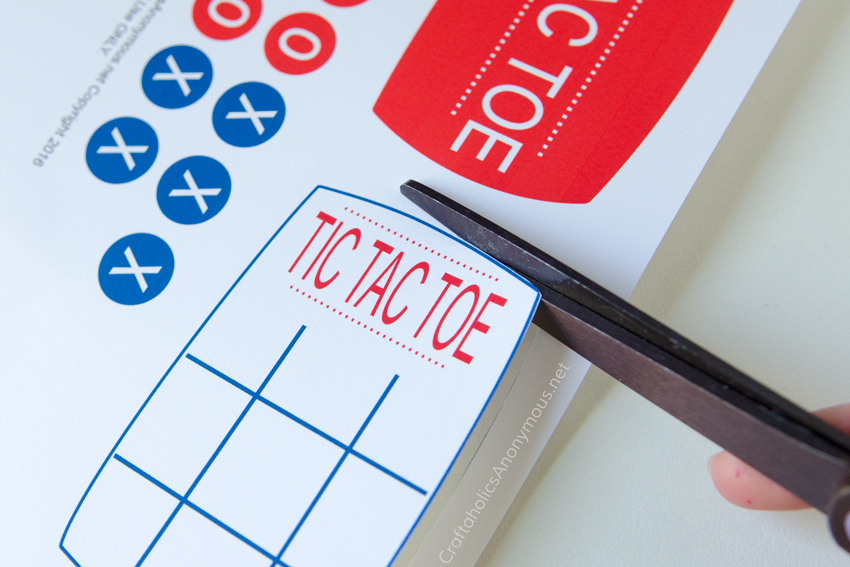 2. Cut out the pieces. Scissors or a craft knife would work great for this.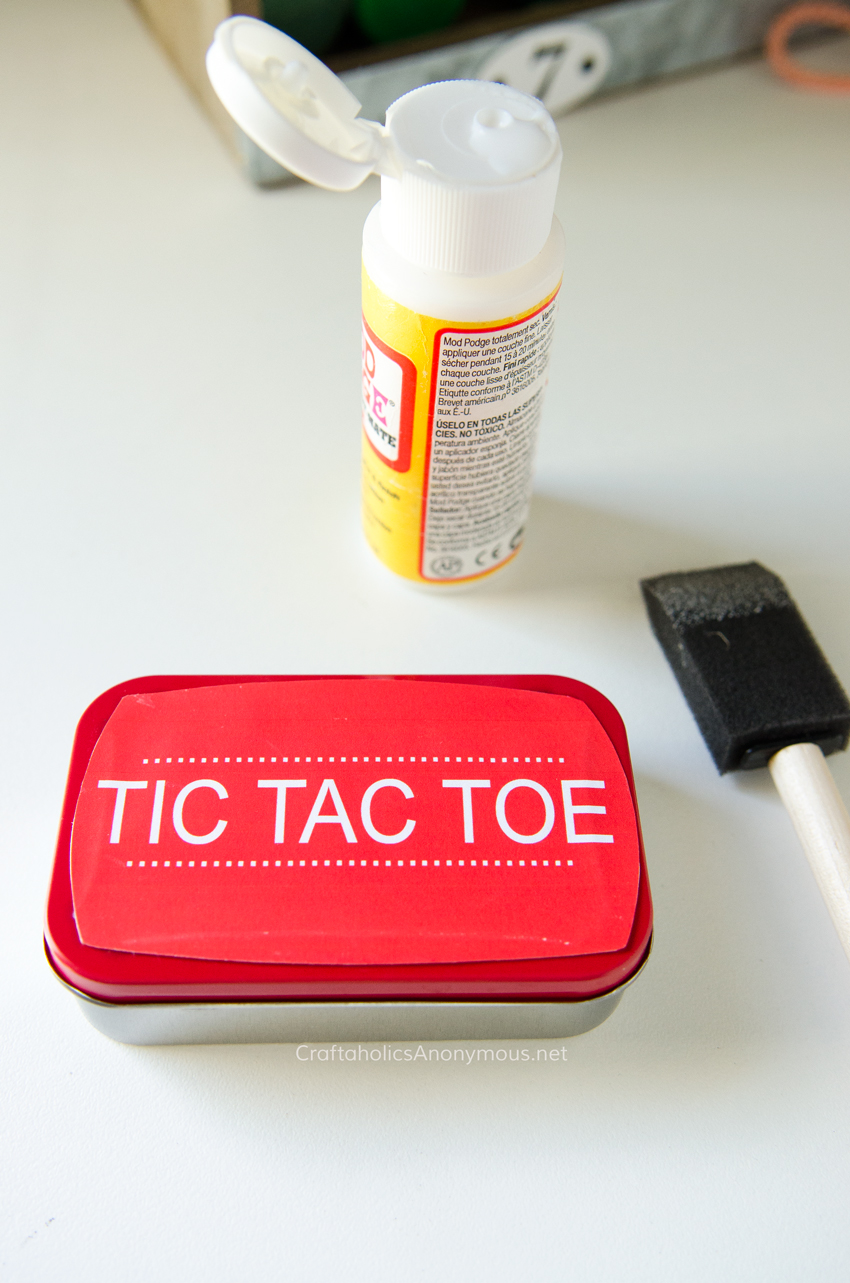 3. Decoupage the Title piece to the top of the Altoids tin using the foam brush and then decoupage the game board to the inside of the tin and the "X" and "O" pieces to circle magnets. Allow to dry thoroughly and you have a fun game to play on the go!
Note: It would be a good idea to seal with a clear sealer, if the decoupage dries sticky. (some brands do)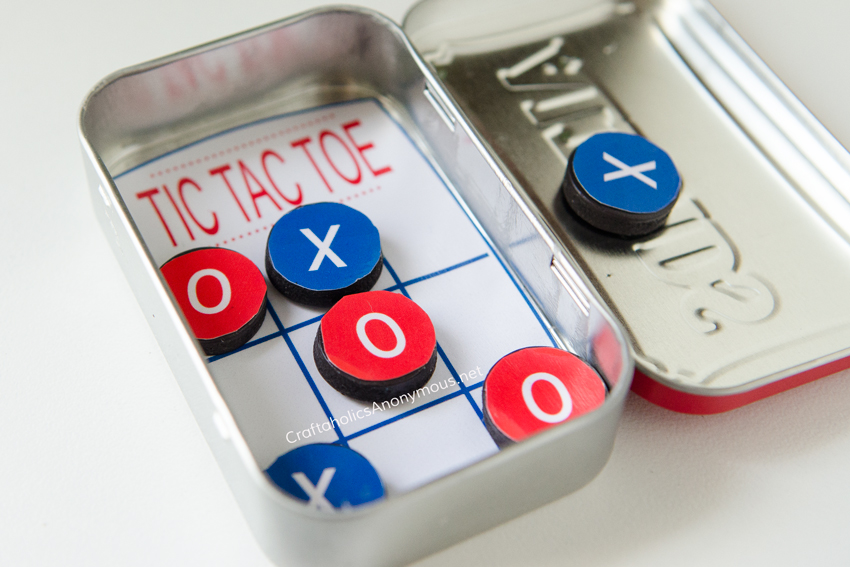 I plan to put this fun game to good use this summer! The kids were stoked when they saw me making it. My boys especially love a good game of Tic Tac Toe!

More Kids Crafts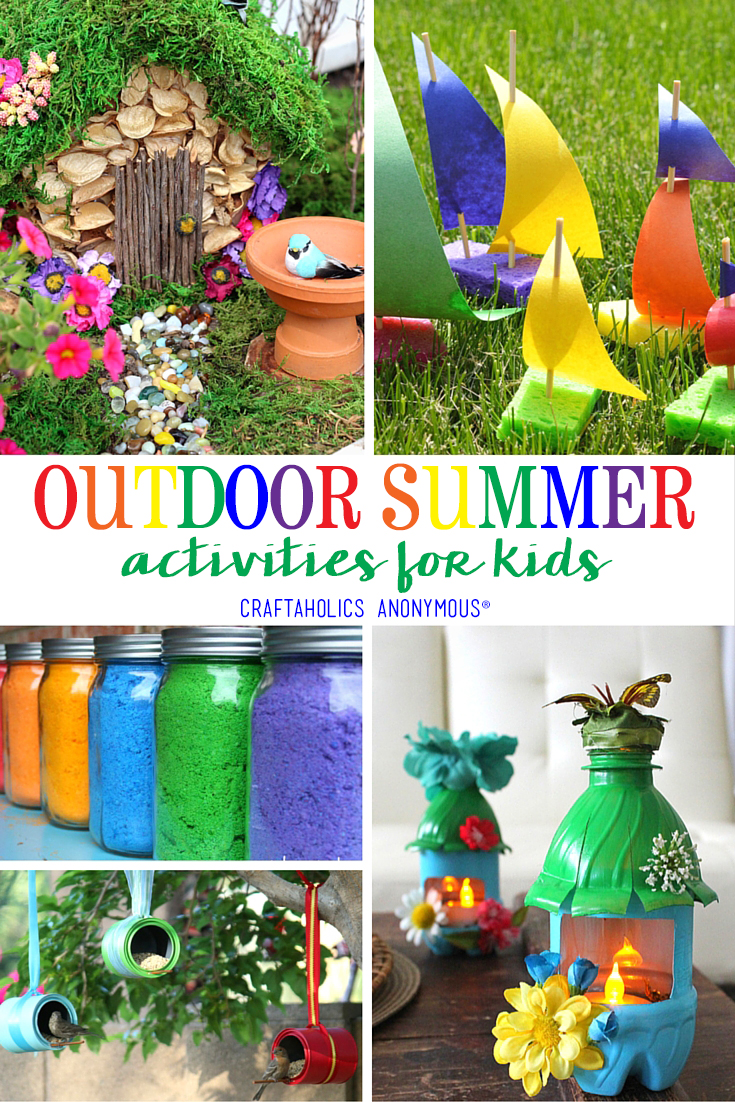 Loads of great Summer Outdoor Craft ideas for Kids!

Hi! I'm Linda, the craft addict behind Craftaholics Anonymous®, a craft blog. Crafting is cheaper than therapy, right? When I'm not DIYing something, I can be found taxiing around our 4 crazy kids or working out. Or shoe shopping... because you can never have too many shoes! Happy crafting! ♥