Lindsay from My Creative Days is here to show off her adorable polka dot whimsical Toadstool garden! They make such cute DIY garden decor! You won't believe what she used to make them. Enjoy! -Linda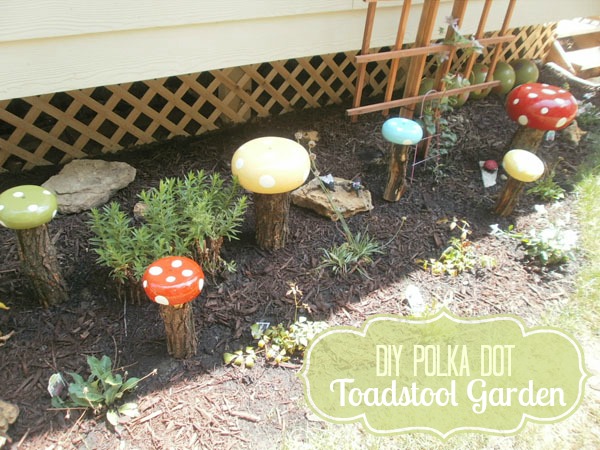 DIY Garden Decor
This was a $1 wood salad bowl I found at a yard sale. I thought it looked like a toadstool when I flipped it over so I had to buy it and take it home! The first thing I did to it was spray paint the entire thing red.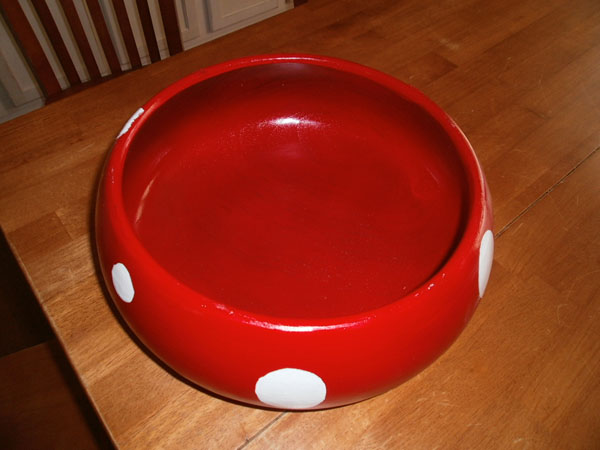 After the red paint dried, I added white spots all over the bowl using white craft paint.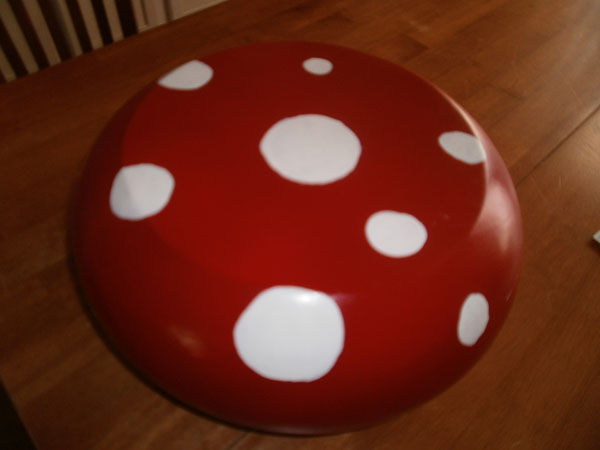 Lastly, I painted Polyurethane over the entire bowl so that it would hold up in the elements.Then, we had a branch about 5″ in diameter fall in the back yard so my husband cut it down to the height of what I thought a toadstool should be (this one was about 1.5′) and he just screwed from the top of the bowl into the "stump".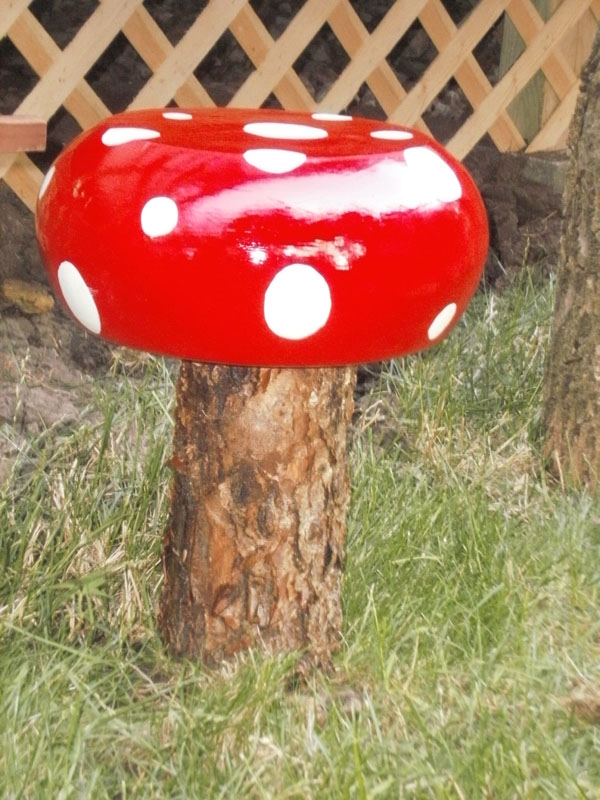 I did go back in and cover up the screw with some red paint so it didn't stand out so much. To get it into the ground, we put in on a stake and then put the stake in the ground so the "stump" is actually sitting on the ground. It is the cutest little addition to the yard!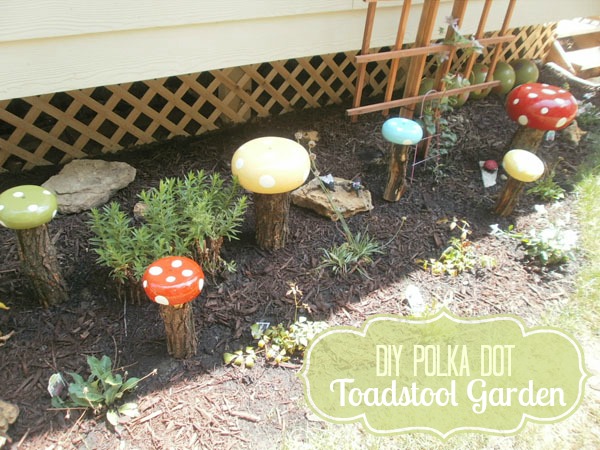 After hunting around, I finally found some more wood bowls to complete my toadstool garden! I found a set of salad bowls (one big and 4 small bowls) at a yard sale for $3!!! I brought them home and painted them different colors. I added the white spots and then polyurethaned them. My husband cut down limbs from dead trees to use as the bases! I love how they look in this spot behind our porch (it has been pretty bare since we built it). My husband bought a bunch of plants on clearance and planted them here as well. Next year, it will be fun to see how this all grows and turns out!
This project was so inexpensive, easy and not time consuming (the longest part of it was searching for the bowls, but the hunt is always so much fun). I love a project that comes together easily and makes a HUGE impact! This has added so much to our backyard!
Lindsay
*Enter to win a $100 Sherwin-Williams gift card here!*

Hi! I'm Linda, the craft addict behind Craftaholics Anonymous®, a craft blog. Crafting is cheaper than therapy, right? When I'm not DIYing something, I can be found taxiing around our 4 crazy kids or working out. Or shoe shopping... because you can never have too many shoes! Happy crafting! ♥