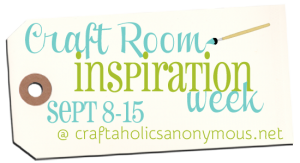 Happy Friday and welcome to Day #5 of Craft Room Inspiration Week! I hope you've enjoyed the creative spaces so far. I know I have! Here is Rebekah to share her craft room. enjoy! linda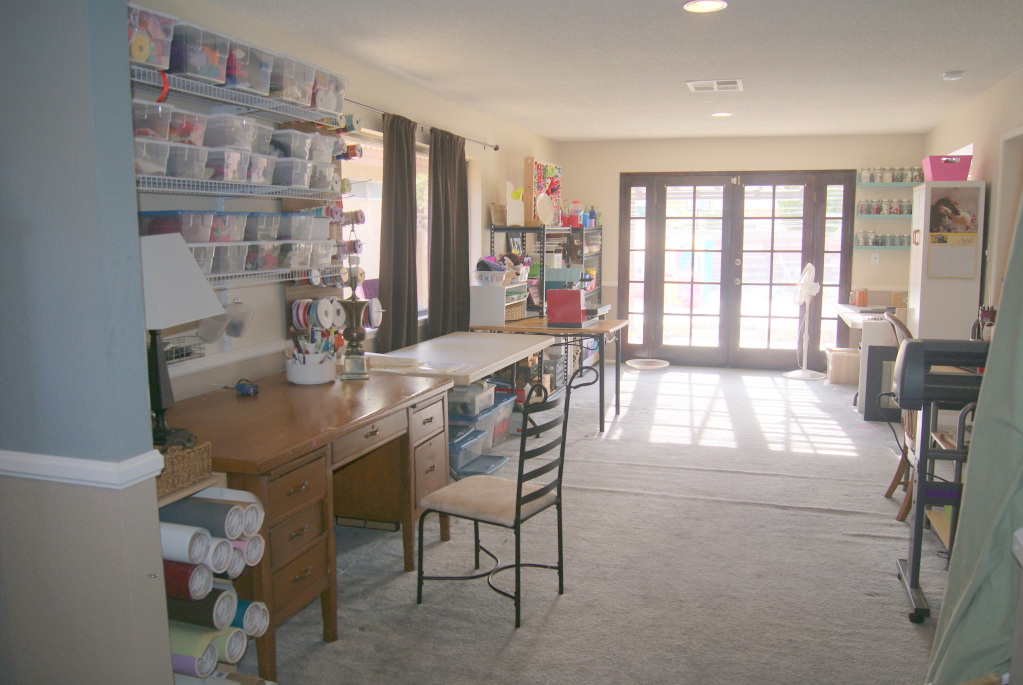 Hey there! My name is Rebekah and I love my Lord, my husband, my two little girls, and my job! I am a work-at-home mom that God has blessed greatly by giving me the opportunity to create things for other people. I get paid to craft!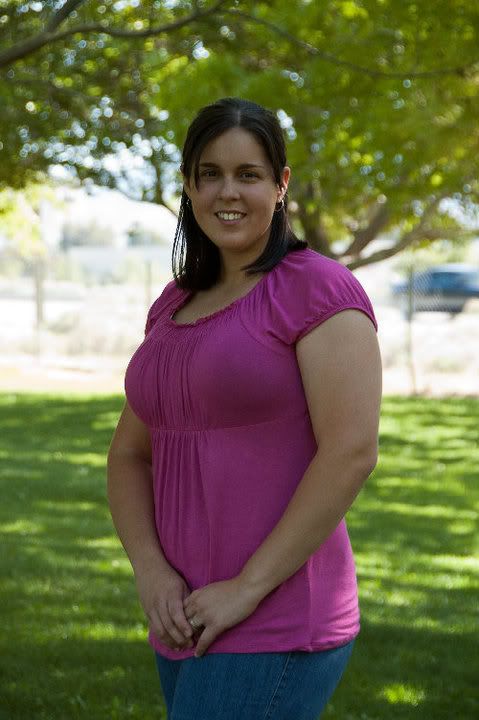 I started crafting using vinyl and making bows about two years ago when we purchased our first home. After pictures went up on Facebook, my business took off.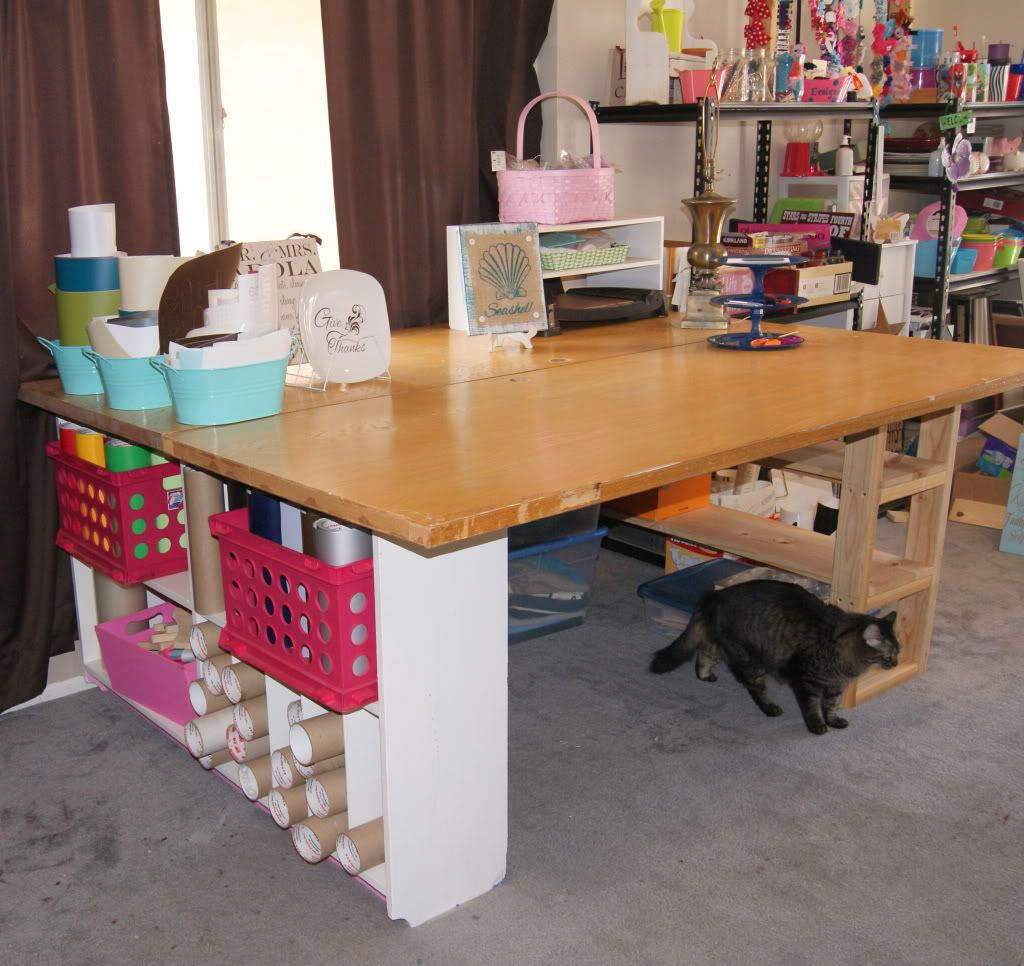 It almost felt like everything happened overnight. With every burst of orders, I took over another part of my daughter's playroom until I had conquered the whole room.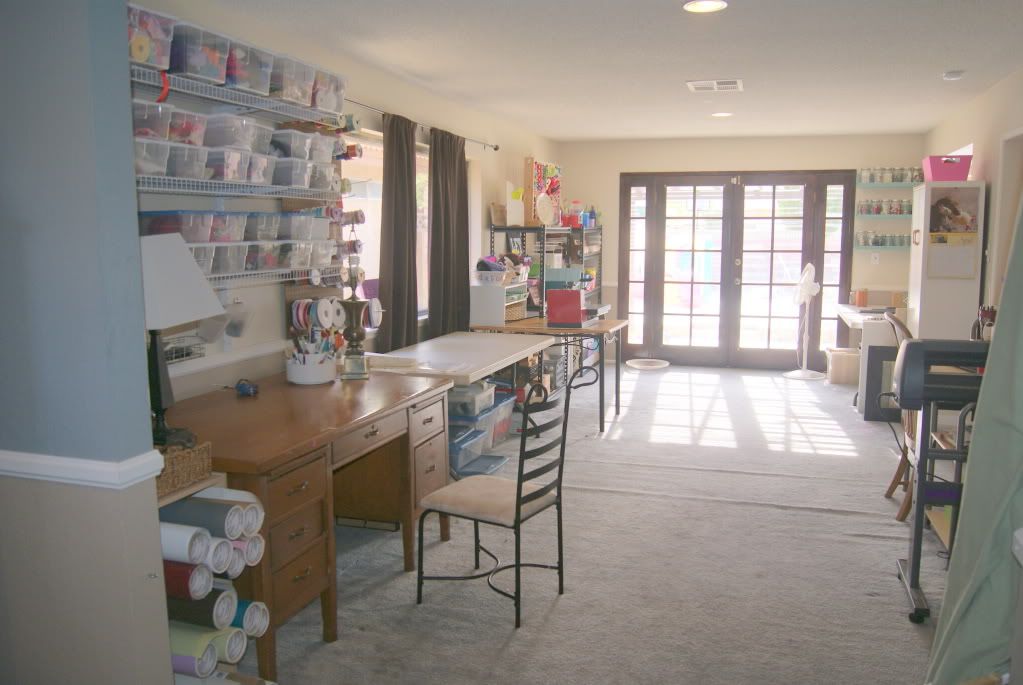 Yes, I had taken over the room, but it was a bit disheveled. After a huge Christmas rush, the room was almost unbearable and I hardly felt creative in the room at all.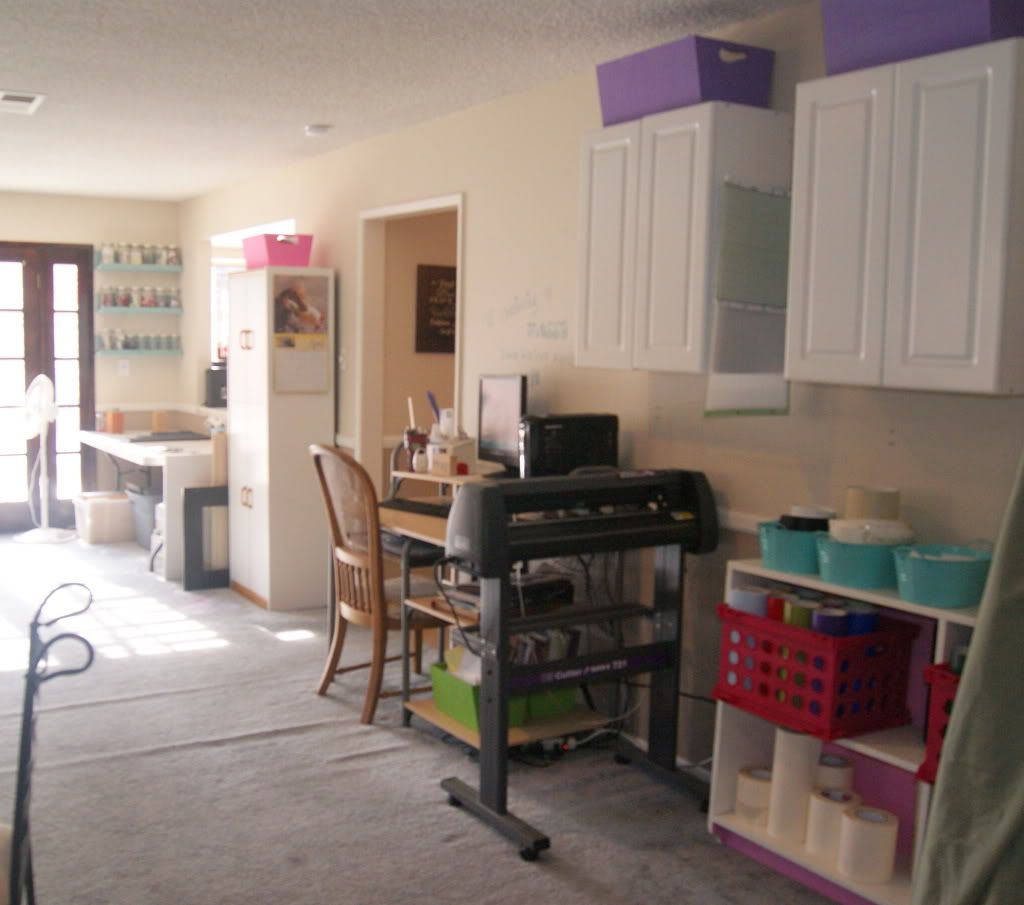 My sweet friend from church came to the rescue and traded her organizational skills for some of my creative skills and we knocked out the room. Now I am thrilled to step inside my room to create for myself and for my awesome customers!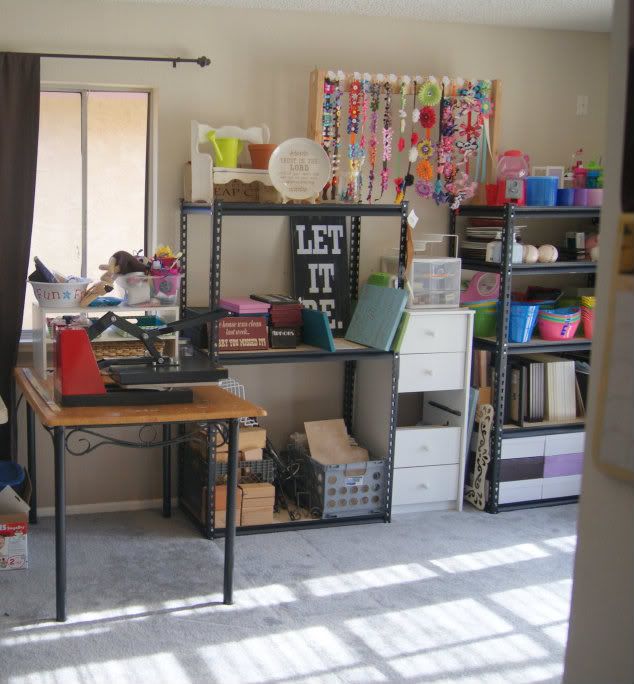 My brother custom made these shelves and I use mason jars to display my little craft embellishments and such.
This is where I create and cut!
I feel like a craft store whenever I look at this section in my room.
I use a this peg board to store all of my ribbon and the plastic buckets above the desk store the rest of my craft supplies!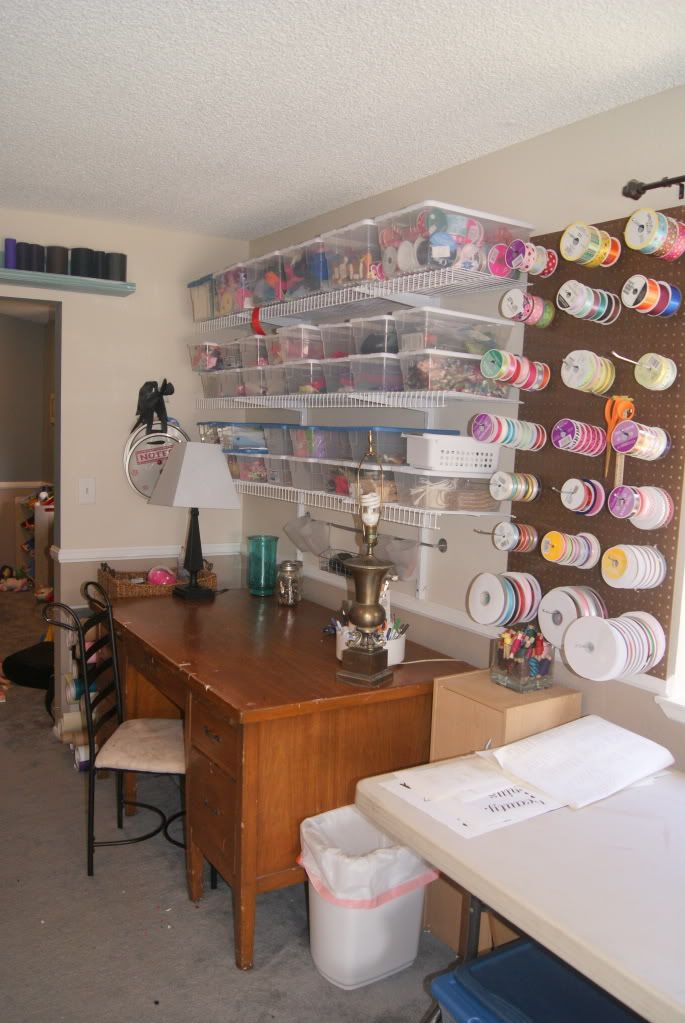 I hope you enjoy this tour and are inspired to get to crafting!
Thanks for sharing, Rebekah!
Want to see more craft rooms? click here.  If you'd like to have your craft room featured, send a picture or link of your space to info@craftaholicsanonymous.net!
happy crafting,
Linda
Share and Enjoy

Hi! I'm Linda, the craft addict behind Craftaholics Anonymous®, a craft blog. Crafting is cheaper than therapy, right? When I'm not DIYing something, I can be found taxiing around our 4 crazy kids or working out. Or shoe shopping... because you can never have too many shoes! Happy crafting! ♥