Happy Friday! Today Julie is here to show off her fantastic craft room! enjoy! -Linda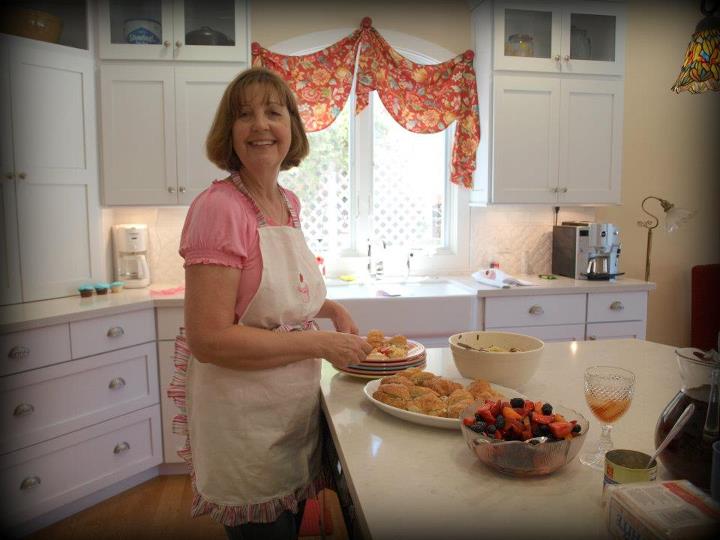 Hi there! I'm Julie. I'm excited to share my craft room with the Craftaholics Anonymous readers today!
Craft Room
I'm a 55 year old mother of 2 and Nana to 3 little girls (ages 7, 4 and 2). I've been married 30 years. We are both CPA's. My career pays the bills (and for my craft room!) but my passion is my home.  I'm VERY domesticated.  I've been sewing since I was a young girl (taught by my mom and grandma).  I've cross stitched for over 30 years now, too.  I love to cook, bake, can, garden, decorate and fluff our home.
My craft room was originally my son's bedroom. He left for college in 2003 and is now an attorney and married so I don't think he's coming back home! When he moved out, we put a treadmill and sofa bed in there.  Neither got used much. ;)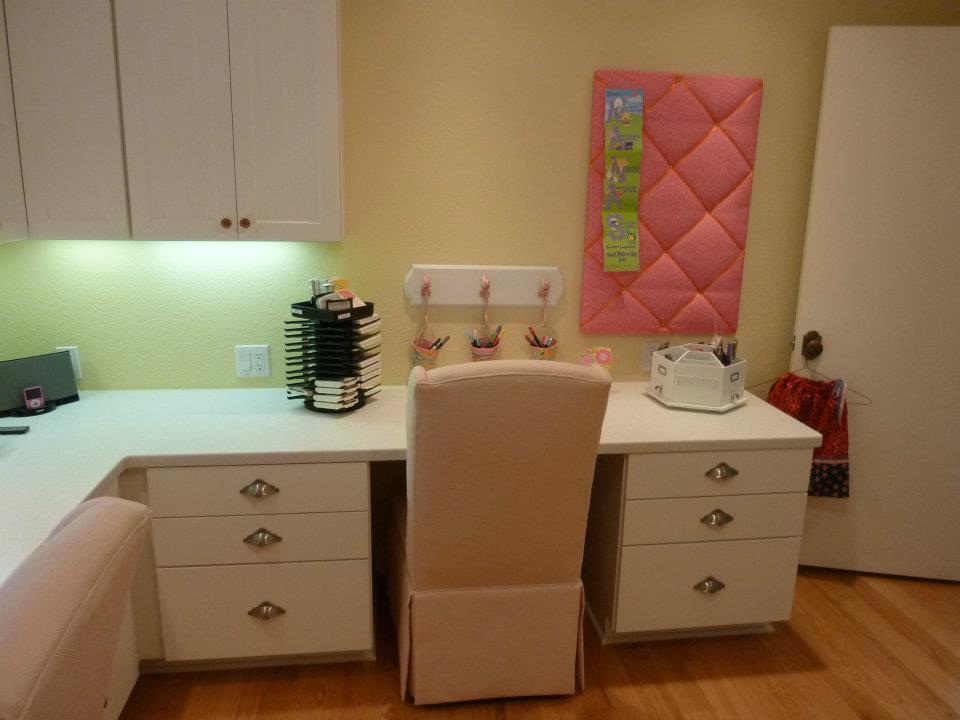 Earlier this year, as I was dragging my sewing machine to the dining room table, my husband made the mistake of telling me I should convert the room into a craft room.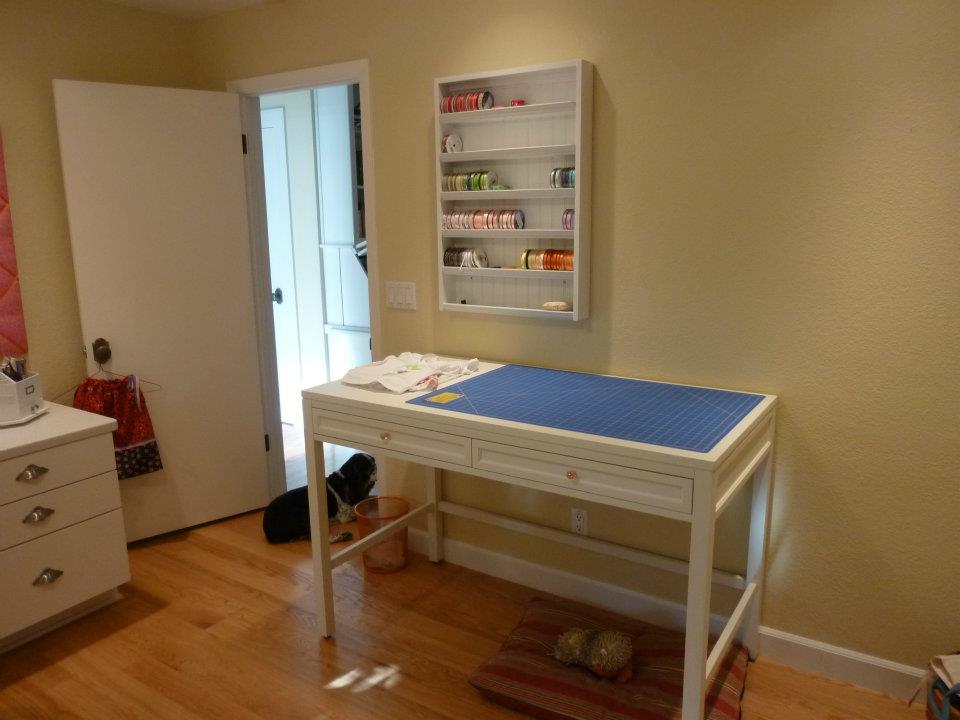 So, I began looking online at craft rooms and making a list of the things that were important to me.  I decided to get built-in cabinets and did two work stations; one for sewing, one for paper-crafting and/or other crafts (and guests who come to play with me!)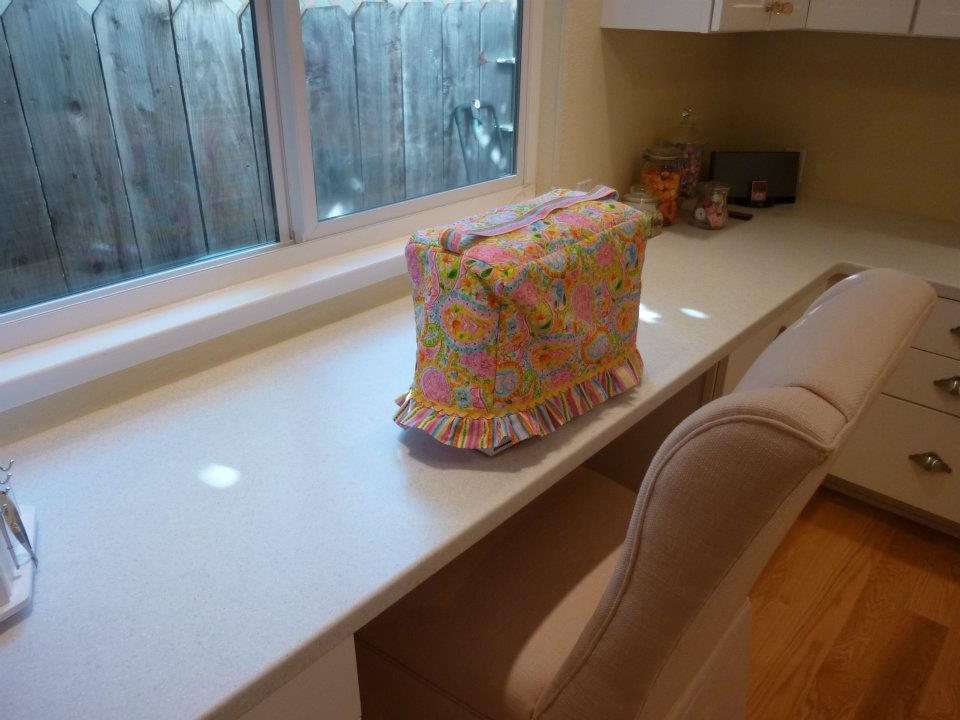 A big factor for me was lighting as the room had a standard ceiling light and above-floor outlets.  We had an electrician come in and he put in canned lights (based on the cabinet floor plan) and installed counter-height outlets. There is nowhere in this room where I do not have good working light!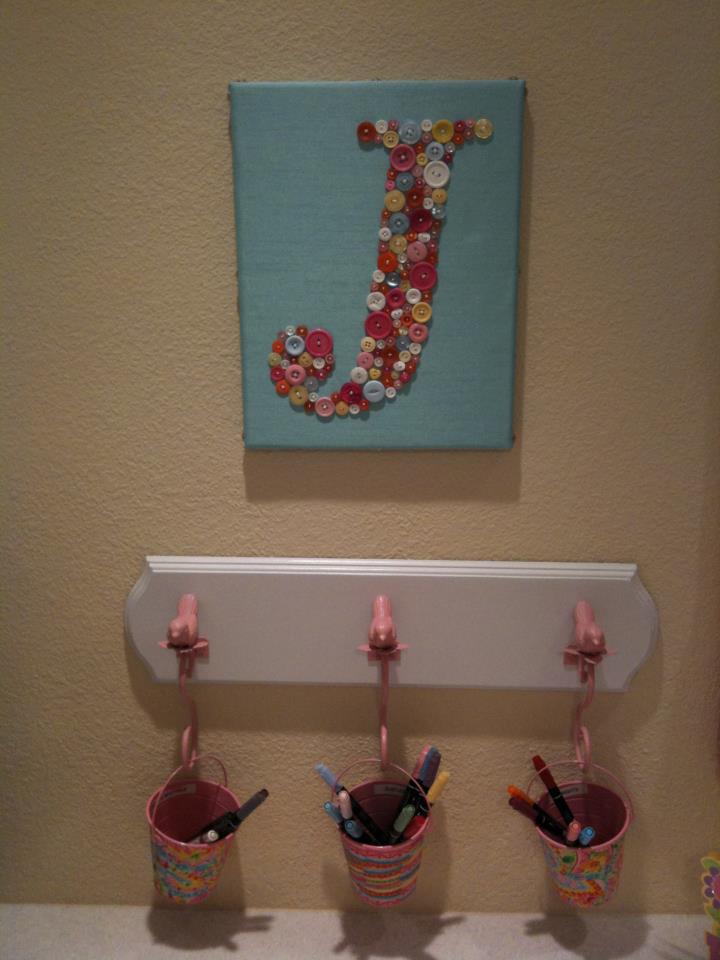 The room is a dream-come-true for me.  No more lugging my supplies to the dining room table, my stuff is stored neatly, and I can see what I have (and don't have!).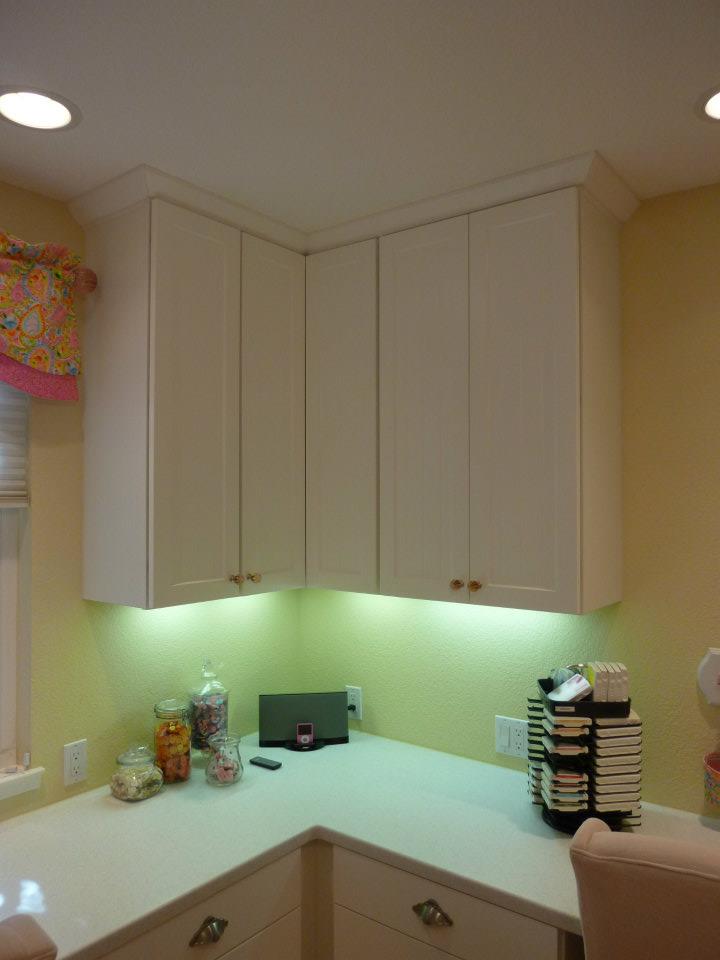 I spend a lot of time in this room now! I am searching thrift shops for an upholstered chair, that I can recover, to go in the corner. Other than that, the room is pretty much done.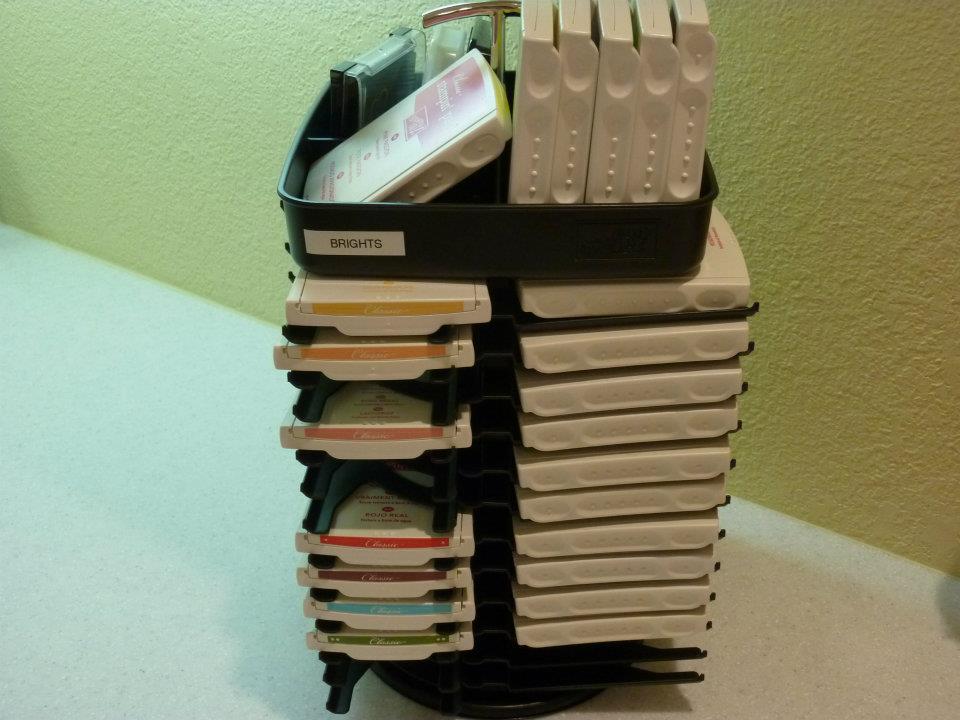 I hope you enjoy seeing my room!
See more of Julie's craft room on her Facebook page! Thanks for sharing, Julie! Love how clean and tidy it is.
If you'd like to have your craft room featured, send an email to info@craftaholicsanonymous.net!
happy crafting,
Linda
Don't miss a Craft! Follow Craftaholics Anonymous via RSS feed!
Latest posts by Craftaholics Anonymous (see all)