Guess What?!
WE'RE CELEBRATING
"BACK TO SCHOOL"
WITH A HUGE GIVEAWAY!
Summer is just flying by and those kiddos will be heading back to school before you know it. We know that back to school shopping can be stressful and expensive. Especially if you have more than one child. So…
We want to help YOU out with your back to school shopping!
Yep, that's right! We wanted to say THANK YOU to our fabulous Pinterest followers so we collaborated with some of our VERY FAVORITE peeps on Pinterest and we're going to help one family with ALL their back to school needs!
One LUCKY Family Will WIN Our….

THIS INCLUDES
School Supplies for an Older
AND Younger Child!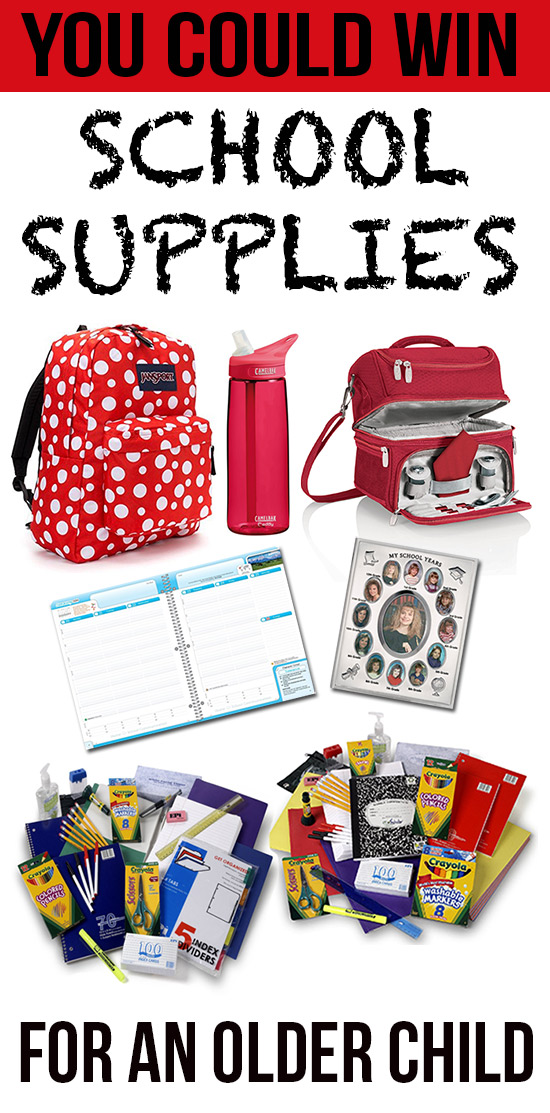 JanSport Classic Backpack– you pick the color!
Insulated Lunch Tote
Camelbak Water Bottle
Crayola Third through Fifth Grade Supply Pack
Crayola Sixth through Eighth Grade Supply Pack
Middle School / High School Student Planner
My School Years Picture Frame
AND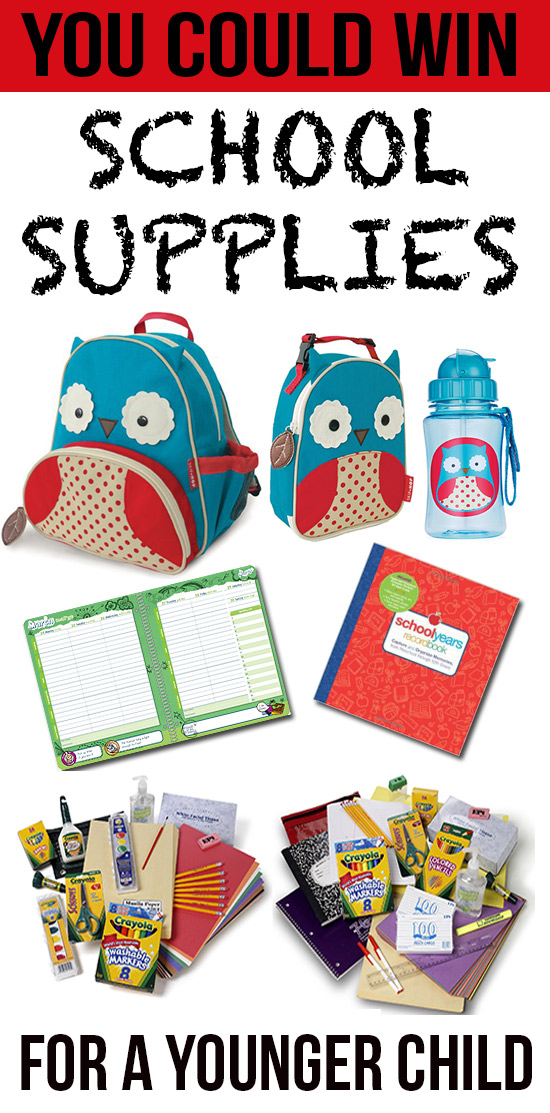 FOR A YOUNGER CHILD:
Skip Hop Zoo Little Kid Backpack
– choose your own animal
Skip Hop Zoo Straw Bottle
– choose your own animal
Skip Hop Zoo Insulated Lunch Bag
– choose your own animal
Crayola Kindergarten Supply Pack
Crayola First and Second Grade Supply Pack
Elementary School Student Planner
School Years Memory Book
PLUS $200 in Amazon Gift Cards for Back to School Clothes Shopping!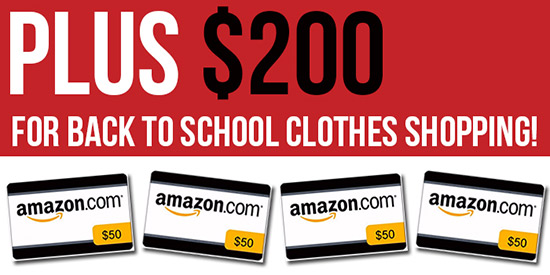 **That's $500 in Prizes**
CAN YOU EVEN BELIEVE IT?!
Let us help you get ALL your back to school shopping done! YOU could be the family excitedly awaiting allllll of the fun goodies above to be SHIPPED to YOU!
But before you enter, you should definitely…
CHECK OUT OUR FAVORITE PEEPS ON PINTEREST!
These girls will seriously fill your feed with all sorts of fun and creative eye candy! Just click on the name of each site to check 'em out…
---
---
JUST THINK OF THE AMAZING THINGS ALL OF THESE BLOGGERS PIN EVERY DAY!
What are you WAITING for?
HURRY AND ENTER…
GIVEAWAY DETAILS:
There is just ONE step to enter the giveaway…
Back to School Giveaway
Good Luck!

Hi! I'm Linda, the craft addict behind Craftaholics Anonymous®, a craft blog. Crafting is cheaper than therapy, right? When I'm not DIYing something, I can be found taxiing around our 4 crazy kids or working out. Or shoe shopping... because you can never have too many shoes! Happy crafting! ♥